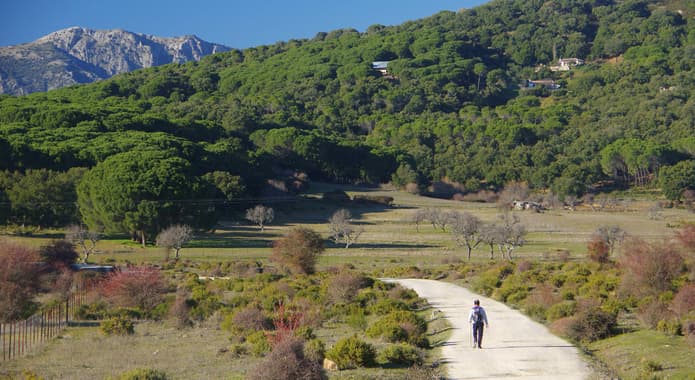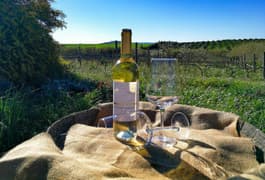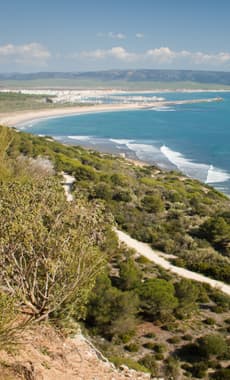 Walking Highlights of Ronda, Aracena & Cádiz Coast
Blend our favourite walking trails around the hills, villages and coastal forests of Andalucía with guided experiences, boutique hotels, gourmet food and local wine.
Our Walking Highlights trips combine the best trails at two or more of our walking destinations, staying at our favourite hotel in each area. This trips blends the best of the Ronda hills, Sierra de Aracena and Cádiz coast.
Enjoy a guided walk based on local cultural landscapes at each stop, as well as a choice of self-guided routes (often with options to vary the length and difficulty).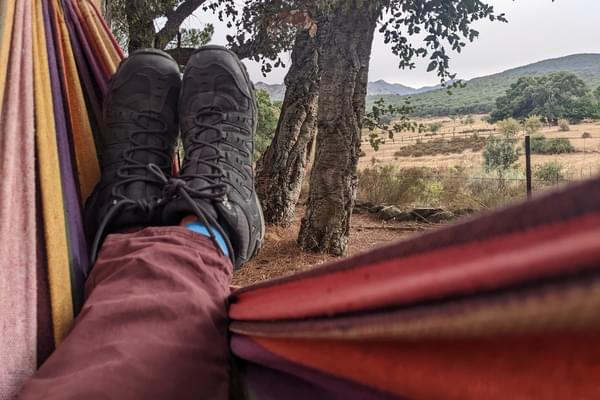 1 of 12
Day 1 - Settle into your countryside hotel
On arrival at Málaga airport, collect your hire car and travel to a boutique hideaway in the hills. Enjoy a dip in the pool, a swing in a hammock or a sunset stroll before a delicious dinner.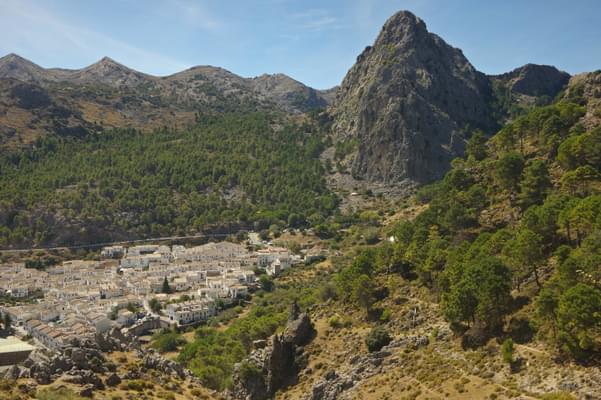 2 of 12
Day 2 - Explore the hills with your private guide
Your guided walks will immerse you in the landscapes and ways of life of each destination. Today's moderate trail leads around the mountains of Grazalema, with time to enjoy the village after.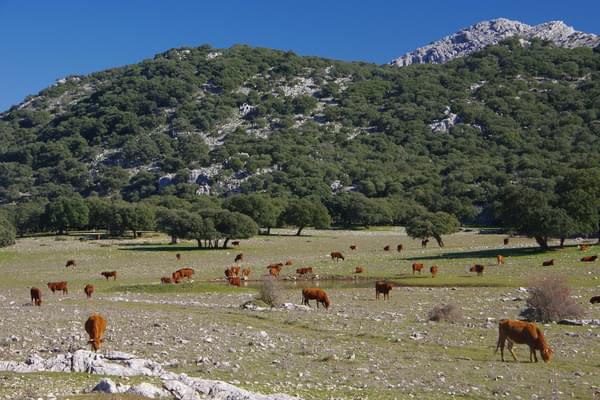 3 of 12
Day 3 - Head out walking from your hotel
Grand views across karstic ridges, close encounters with griffon vultures and the aroma of wild Mediterranean herbs await on a circular walk from your hotel. Dinner will be another treat later.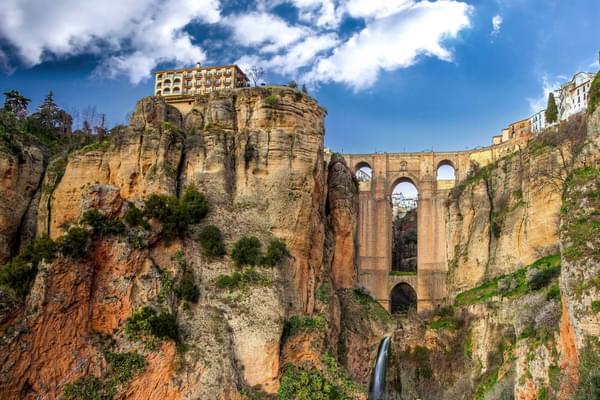 4 of 12
Day 4 - Walk across the countryside to Ronda
Today we suggest a memorable walk into the famous town of Ronda. Old trade paths and drover's tracks lead past olive groves, vineyards and fruit orchards to reach the famous bridge viewpoint.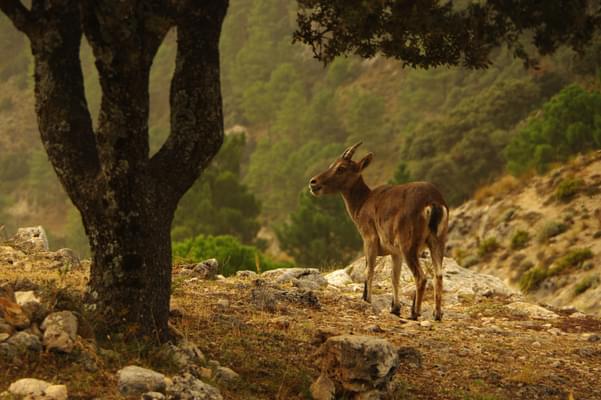 5 of 12
Day 5 - Explore on the way to Aracena
You now move to a gorgeous boutique hotel nested in the forested hills of Aracena. En route enjoy a short walk to see Spanish ibex and then stroll in the photogenic village of Zahara de la Sierra.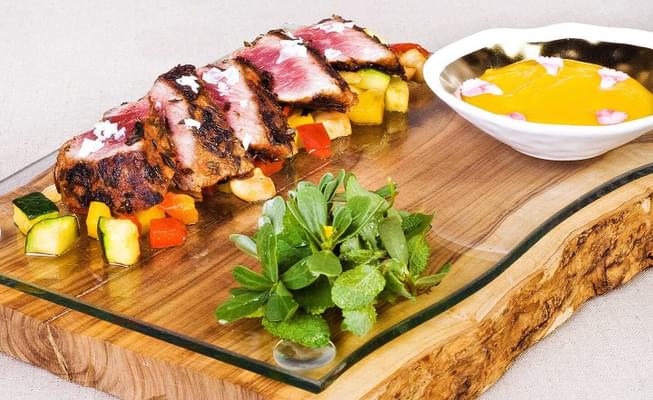 6 of 12
Day 6 - Walk a cobbled path to the lunch of your life
You'll want to linger over your lunch today - a fabulous tasting menu of regional specialities, served with local wine. The 10km walk there offers great views and snapshots of rural life.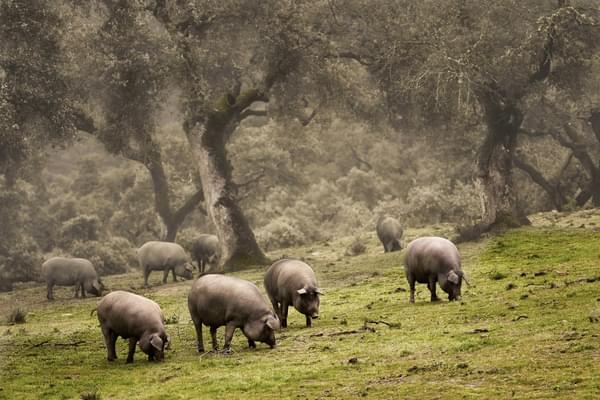 7 of 12
Day 7 - Discover the Sierra with your private guide
Your next guide is the editor of the local nature magazine, so you're in good company for a moderate walk along a pretty river valley shaded by tall trees. More top-notch food awaits later.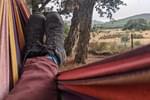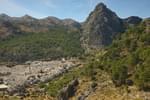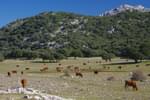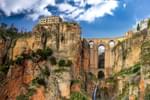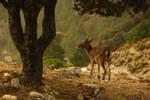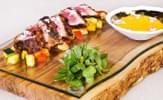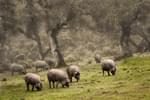 Travel with Pura Aventura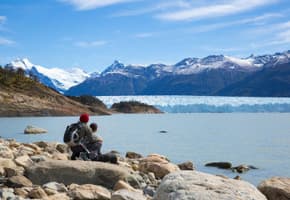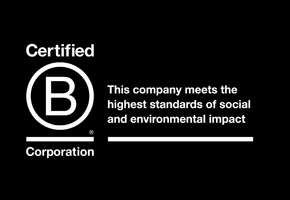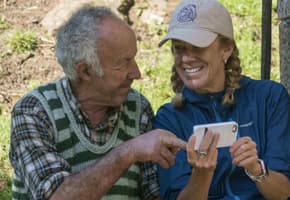 Award-winning Travel Positive