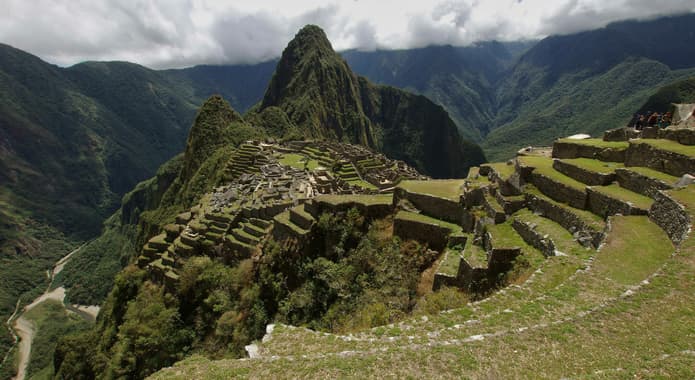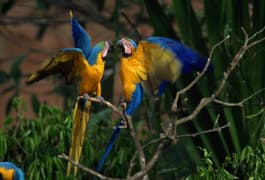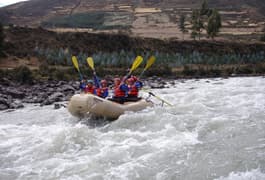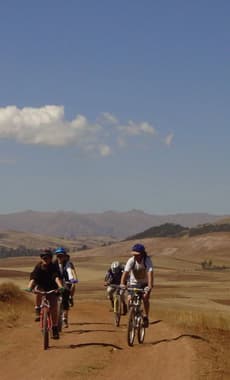 Machu Picchu & Inca Trail Family Adventure
The Inca Trail away from the crowds; the Amazon from a working research centre; dinner with a local family - this is a Peru family trip with a difference.
All your questions answered
Helping you find the right holiday for you is important to us, so here's a few common questions about this trip to help. If there's anything you'd like to know that's not covered here, send us over a message or you can also give us a call on +44 1273 676 712 and we'd be only too pleased to help.
When is the best time to go?


Peru's size and highly diverse geography result in very variable weather patterns, on a typical trip you can expect to come across a wide range of conditions, so it depends on which areas you will be visiting.

Generally, there is a dry season and a wet season. The best time to visit Peru is during the dry season which is between May and October. You can expect warm sunny days and clear skies with chilly nights in the Andes (Cusco, Sacred Valley, Machu Picchu). The Amazon is less humid during these months.

The wet season is between November and April, with the wettest months being January and February which are best avoided. We still recommend travel in November, December as well as late March - April as long as you are prepared for some rain. It is quieter, the mountain landscapes are greener, and international flights will cost less.

When is peak season?


June to September is the busier period but we always steer you away from crowds so the trip still works very well in this period.
How far ahead should we book?


Permits are required for the Inca Trail. These are limited and disappear fast once on sale - once gone, they are gone. We also work with small hotels and lodges and a small number of specialist guides. If you have specific dates, we advise you book 12 months ahead to secure your dates. The more flexibility you have, the better.
How much carbon is produced on this trip and how is it mitigated?


Total carbon generated on this trip: 3,325kg per person
Carbon mitigated by us: 5,320kg per person

As Yvon Chouinard, of Patagonia, Inc. rightly declared: "To do good, you actually have to do something."

Therefore, for every kilometre travelled by road, air and sea on your Pura Aventura holiday, we carbon balance it by a mile - i.e. by 160% of your trip's carbon, from your front door and back again, irrespective of whether we book your international travel or not.

This is one of the travel industry's most ambitious and innovative schemes and has recently been praised by Wanderlust, Condé Nast Traveller and The Independent.
Can we travel with another family?


Absolutely, this would be a great trip for an extended family or two families to travel together. It also works fine for different shaped families - one child, four children, single parents, all are possible.
How active is this trip?


This is an active holiday and you'll see why Peru is considered as one of the best adventure playgrounds in South America.

The excursions in the Amazon are by boat or on short walks during the day or at night. They are not challenging but the hot and humid conditions can make it intense. In the Sacred Valley, there are a couple of days spent on adventure activities – white water rafting on one day and mountain biking on the other. The white water rafting is made up of good fun, grade III rapids. Crucially, we raft the upper section of the river which is far less crowded and much cleaner than the lower sections.

The mountain biking is aimed at those of all abilities. The day is completely flexible, so you can cycle for as little as 45 minutes and still get the wonderful views, or you can extend it up to a whole day. There is a support vehicle with you throughout so you can jump in at any time. If cycling isn't your thing, there are plenty of other options on foot or in the car.

How hard is the Inca Trail?


The Inca Trail to Machu Picchu covers 28 miles over four days so distances are not great. However, it is at very high altitude (highest altitude is 4,200m) with a number of steep ascents and descents as well as lots of narrow steps meaning that the going can be slow and fairly tough. We can also offer the one-day Inca Trail - you arrive at Sun Gate on foot but no need to camp.

What you get in return for these exertions are four days' walking in the beautiful mountain surroundings of the Peruvian Andes finished off with the exhilaration of arriving at Machu Picchu on foot in the quiet afternoon. We pace our Inca Trail differently to most, timing it to be half a day behind the main daily intake onto the trail (limited by permit to 500 people in total). Where the majority of hikers are moving along together and sleeping at the same campsites, you walk in peace and sleep with few others in sight.

We also only offer private Inca Trail trips so it is your family, your guide and your porters. No one else. You can therefore set the pace you are most comfortable with.

Day one of our trail is very short, only around two hours of walking . Over the course of a moderate second day, you regain altitude gradually to reach a level similar to Cusco. The third day of our trail is the hardest, pushing over Dead Woman's Pass, the highest point on the trail (4,200m), before going down into a valley and back up over a second high pass at 3,900m to finish on a high plateau at 3,600m. During the day you will be walking up and down long stretches of steps as well as uphill and downhill slopes.

The fourth and final day is also quite long and can be particularly hard on the knees as you walk down a lot of narrow steps on the way to Machu Picchu at 2,400m.

Where most people hiking the Inca Trail cross the high pass on day two, our pace gives you extra time to acclimatise.

Will altitude be a problem?


We pace your time in the Andes to allow for acclimatisation and with your own private guide, the pace is entirely flexible to suit you. It is completely normal to feel a little short of breath and nauseous when you first arrive, as well as a loss of appetite, as your body adapts to the thinner air. This is regardless of age, health and fitness levels and usually passes in 24 hours. Drink lots of water both before and during your time at altitude. Arriving well-hydrated does help.

We use Sacred Valley as your first base, which is at 2,800 m and 600m lower than Cusco. This really does make a difference and makes your first few days that much easier. Arrival day and the first full day at altitude are both very gentle with the focus on local life and cultural interaction. We then pace the activities building up to the full Inca Trail. Machu Picchu is at 2,430 so you shouldn't feel any effects at all by the time you arrive.

How comfortable will we be?


In terms of physical comfort, the Inca Trail hike involves three nights camping out at altitude, which undoubtedly adds to both the adventure and the exertion of the hike.

Tents are shared between two people and are always pitched for you by the team of porters. Each morning your porter will deliver warm water for you to take a 'bird bath' before breakfast. A dining tent is set up for meals, including lunches on the trail. Our chef does an amazing job - meals are substantial and remarkably elaborate given how far you are from a kitchen.

The Amazon lodge is simple but comfortable, built in a local indigenous style that allows plenty of airflow into the rooms. The Sacred Valley hotel is a very comfortable and friendly small 3-star hotel. You end in Cusco, the hotel here is veering towards the premium end which is a lovely way to end the trip.

Will I meet the locals?


Absolutely, yes. The focus of this holiday is undoubtedly the wildlife and landscapes, but we want you to leave Peru feeling like you know the country and more than anything, that means its people.

We take you off the beaten track where nothing is contrived. On your walks in the Andes you will meet locals usually on their way to the village to buy supplies. You'll see that colourful woven fabrics really are worn by shepherds in the high mountains. You will meet landowners who lost all their land in the 1960s and had to start again. You will meet villagers who never had anything to lose. You will help out in the kitchen of a local family and eat dinner together.

What might I not have thought of?


The amazing dawn chorus 'alarm clock' in the Amazon. Waking up to the sounds of the jungle is often an unexpected highlight that you will recall long after you have left. The cacophony of sound is exhilarating and is a wonderful way to start the day. You are immersed in nature and the forest.
Can I make changes to this trip?


Absolutely. We can tailor your holiday in any number of ways, from extending your time in any destination, adding other destinations such as Colca Canyon and Arequipa, or adding in another country such as Ecuador and the Galápagos. Just drop us a line to start the conversation.
What is the payment process and is my money completely safe?


We take a 15% deposit to secure your holiday, with the remainder due eight weeks before your departure.

Your money is 100% protected through our ATOL licence if your trip includes a flight booked through us, or through our ABTOT bond if it does not. Either way, this protection provides a cast-iron financial guarantee and helps you book with complete peace of mind. Because the contract between us exists here in the UK, you get this protection regardless of where you live.

As always, our covid-19 policies ensure you have complete flexibility, just in case. Throughout the pandemic we have frequently been praised by Which? as a tour operator to trust, so you're in good hands. Your safety is always our top priority and we want you to be able to fully look forward to and enjoy your holiday with peace of mind.
Can't find what you're looking for?
Travel with Pura Aventura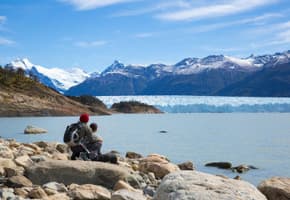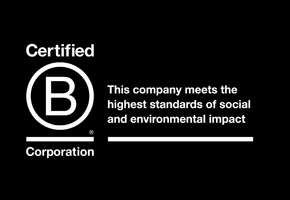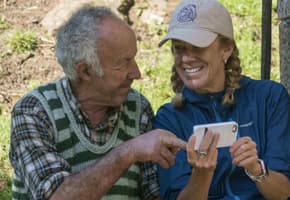 Award-winning Travel Positive