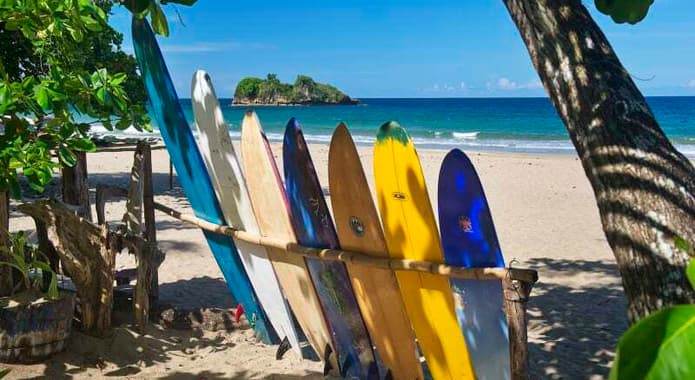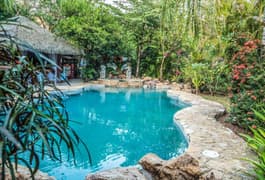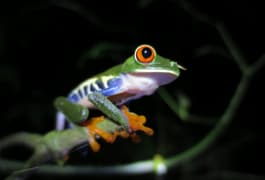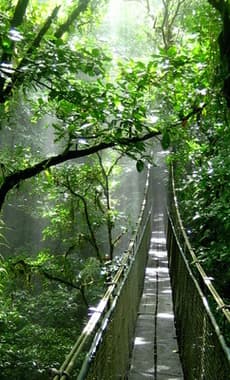 Costa Rica's Hidden Highlights Family Adventure
Caribbean culture and volcano views; rich rainforest and beautiful beaches. Enjoy our favourite hidden highlights, and leave the logistics and driving to us.
The great thing about Costa Rica is that it's possible to experience everything that first captured your imaginations about this beautiful land - the beaches, the wildlife, the laugh-a-minute activities - and take it all way off the tourist trail. You'll not only enjoy a definitive family adventure, but leave knowing something about the people you meet and the places you visit.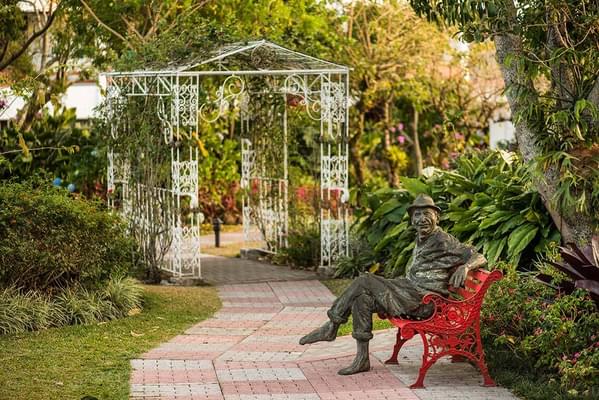 1 of 15
Day 1 - Arrive in Costa Rica
A warm welcome and a relaxing hotel just outside the city await as you land in San José today. Settle in and relax after your flight, and perhaps stretch your legs in the hotel's botanical gardens.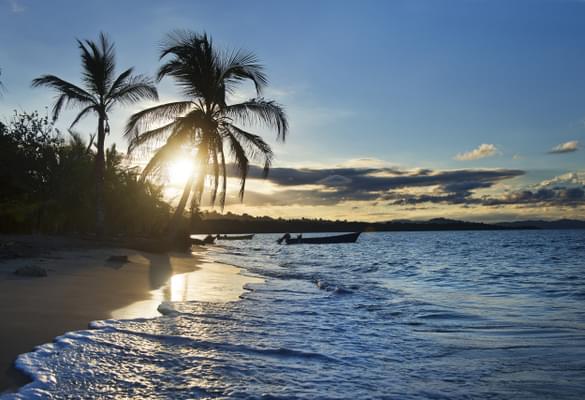 2 of 15
Day 2 - Travel down the Caribbean coast
A coastal drive leads to a Caribbean cabin full of character near the region's best beach. Reggae is the soundtrack here, creole is widely spoken and jerk chicken and coconut rice are on the menu.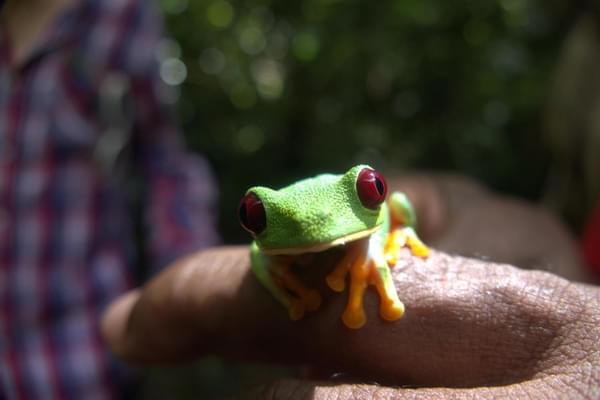 3 of 15
Day 3 - Go behind the scenes with Tino
Today is spent with Tino, a local star who will share with you the rich wildlife of a beautifully unspoilt coastal reserve and the exotic abundance of his own tropical garden.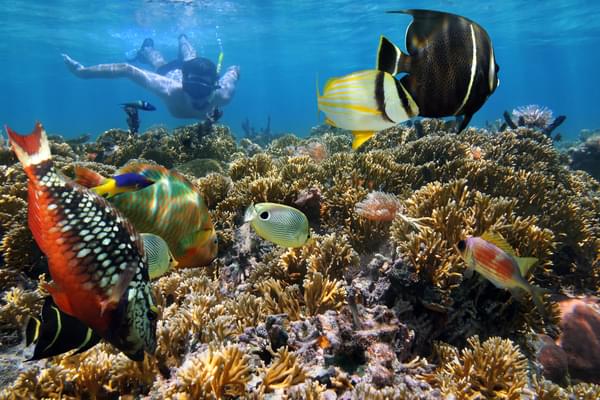 4 of 15
Day 4 - Hike and snorkel in Cahuita National Park
One thing we love to do here is to hike along the pretty beaches and wildlife-rich forests of Cahuita, taking a boat ride back from the headland to snorkel at the coral reef if conditions allow.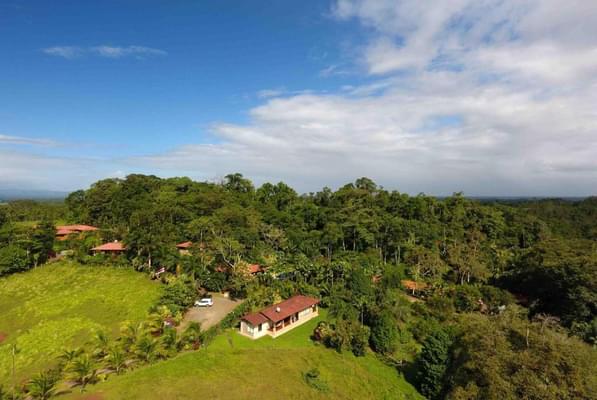 5 of 15
Day 5 - Move on to the volcanic north
You now swap the Caribbean for the volcanic landscapes of the north. But rather than the crowds and commericalism of Arenal, you'll head to a brilliant lodge tucked away in quiet countryside.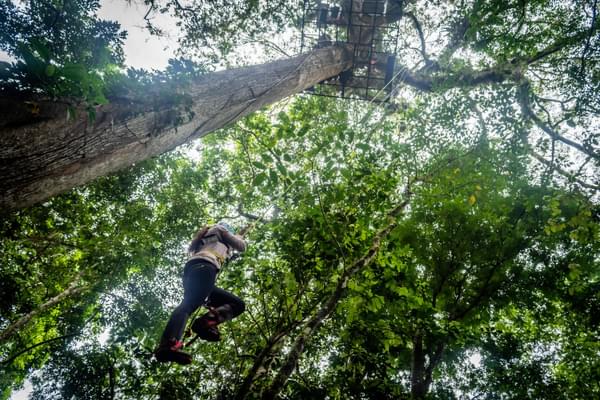 6 of 15
Day 6 - Hike the trails, or climb a tree
Today is yours to enjoy the nature trails at your lodge. For something adventurous, how about guided tree climbing? As well as wide views, the canopy gives a unique perspective on wildlife.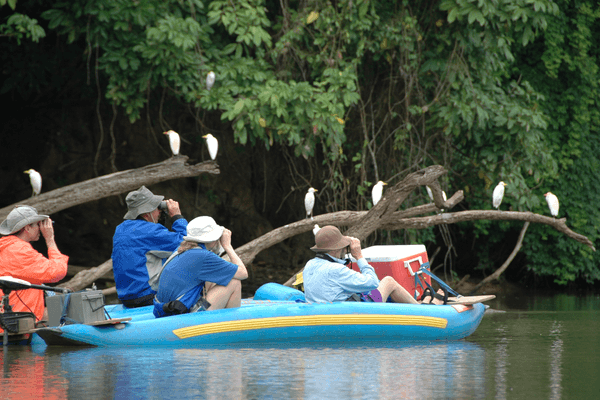 7 of 15
Day 7 - Explore hanging bridges or enjoy a safari float
You have a choice of guided activities today - explore the famous hanging bridges at a quieter time, or float along a peaceful wildlife-rich river on an inflatable raft with small electric motors.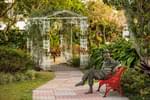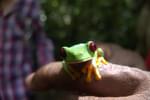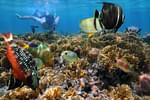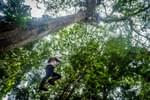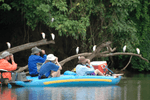 Tell Me More...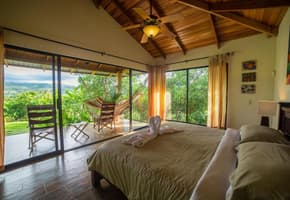 Your bases range from relaxed villas by unspoilt beaches to secluded cabins at a farmhouse B&B and a laid-back lodge tucked away in quiet countryside with its own pool and rainforest on your doorstep.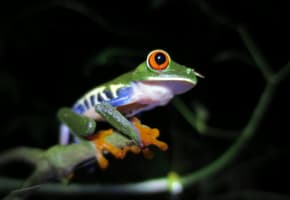 Unforgettable Experiences
This trip gives you the space to relax and explore with our personal recommendations but also includes some great experiences such as a wildlife safari float, a forest night walk and guided cooking 'Tico' style.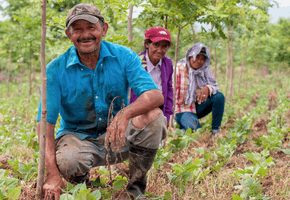 Award-winning Sustainability