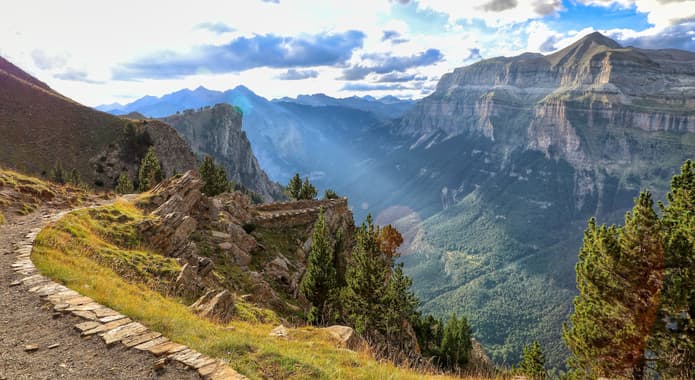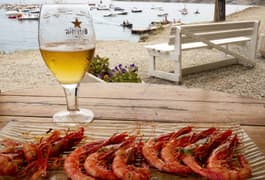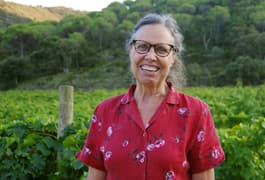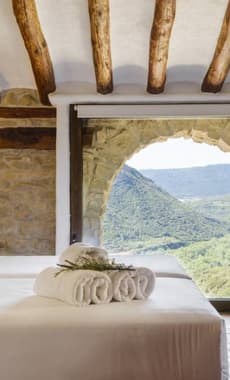 Bilbao to Barcelona: Pyrenees Drive & Explore Holiday
Basque Country to the Pyrenees to Catalonia, we bring you a rich journey of storied cities, mountain wonders and generous hospitality along Spain's historic frontier.
Traverse the entire range of the Spanish Pyrenees by road, with curated guided experiences and independent days to explore as you wish. This is a journey of many faces, from historical cities to small villages; easy strolls to great hiking days; tasty local picnics to superb gourmet meals. Our support and guidance is there at every turn and our hosts are there to look after you at the end of each day in hotels full of character.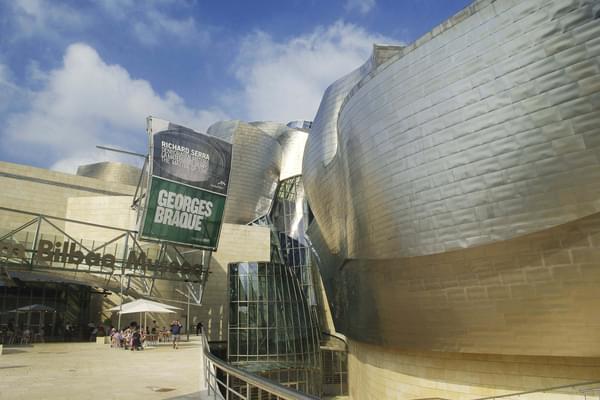 1 of 18
Day 1 - Arrive in the Basque Country
Your journey begins in Bilbao, a modern city with a long history, and one of Spain's most iconic buildings. Your guide introduces you to the city, and to Basque history, culture and food.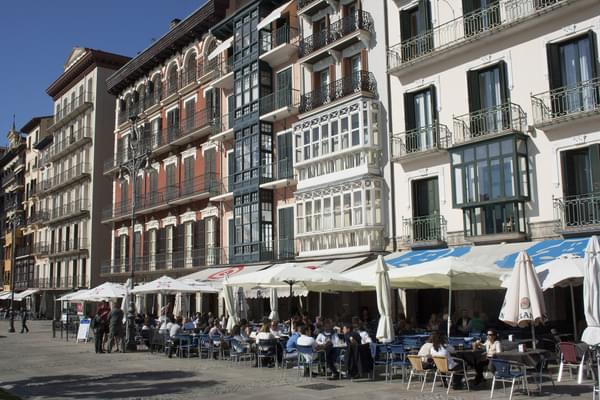 2 of 18
Day 2 - Drive to Pamplona on the way to the Pyrenees
From one great city to another, one great guide to another. Enjoy a very local tour of Pamplona, with lunch in the iconic pintxos bars. Your first Pyrenean base overlooks a vast nature reserve.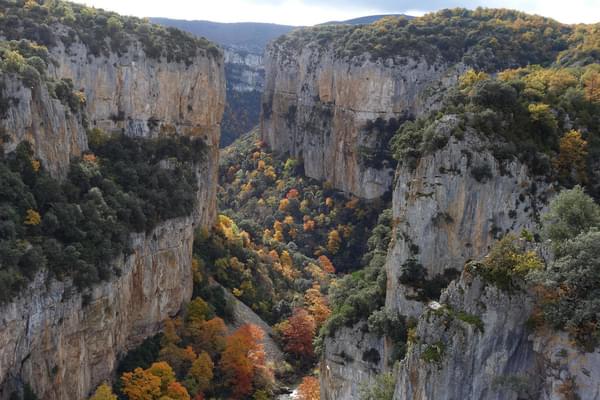 3 of 18
Day 3 - Hike in the forests and canyons of Navarre
Today brings your first taste of the Pyrenees. But before the mountains comes a walk in the great beech forest of Iratí, and some stellar views into the deep limestone canyons of Arbayún.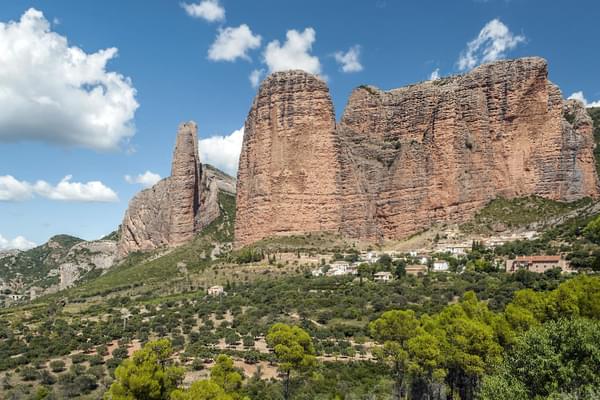 4 of 18
Day 4 - Walk below red towers and visit a medieval castle
You now cross into Aragón, where a 7km hike showcases the striking red rock architecture of Mallos de Riglos, easily combined with a visit to the photogenic 11th century Loarre Castle.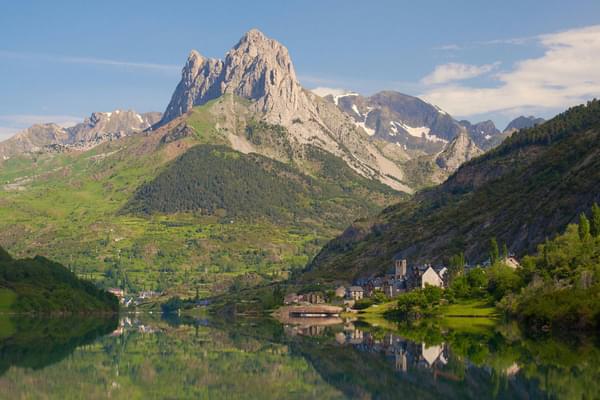 5 of 18
Day 5 - Hike to glacial lakes in the Pyrenees
Having explored the foothills, today takes you into the green heart of the Pyrenees. There are various hikes in the Tena Valley, leading across forests or up to glacial lakes and summits.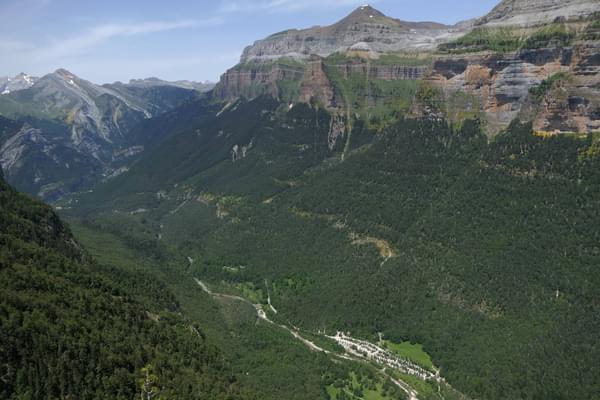 6 of 18
Day 6 - Walk one of Spain's greatest trails
Something special awaits today. The trail through the Ordesa National Park offers stupendous views across the canyon before descending past great waterfalls and forests along the valley floor.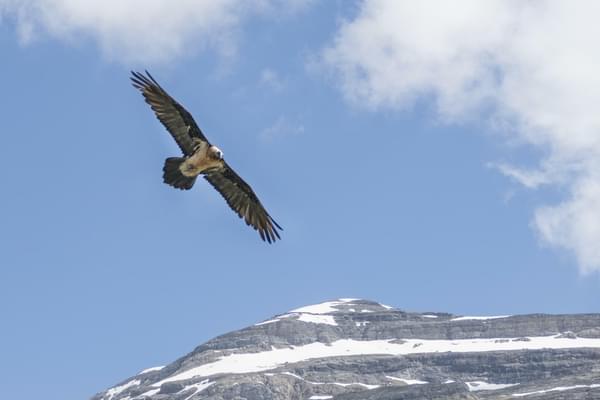 7 of 18
Day 7 - Choose how to explore with your guide
With our guide for company, you might mix gentler walks with the chance to see rare Bearded vultures in their natural habitat. Later, enjoy a unique tasting menu based on local produce.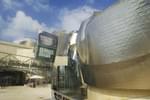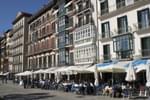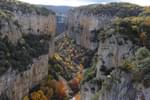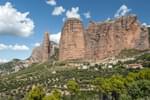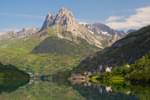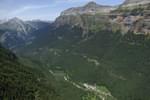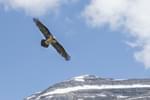 Travel with Pura Aventura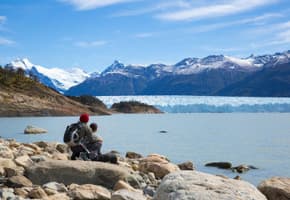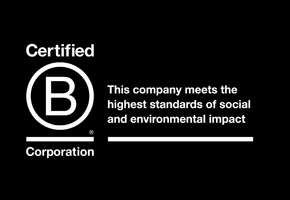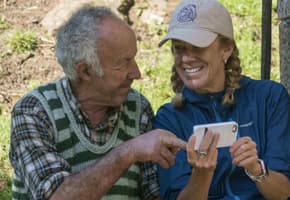 Award-winning Travel Positive