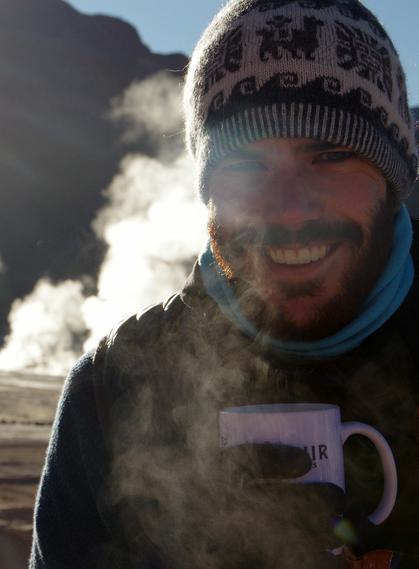 What's the alternative to Peru's Inca Trail?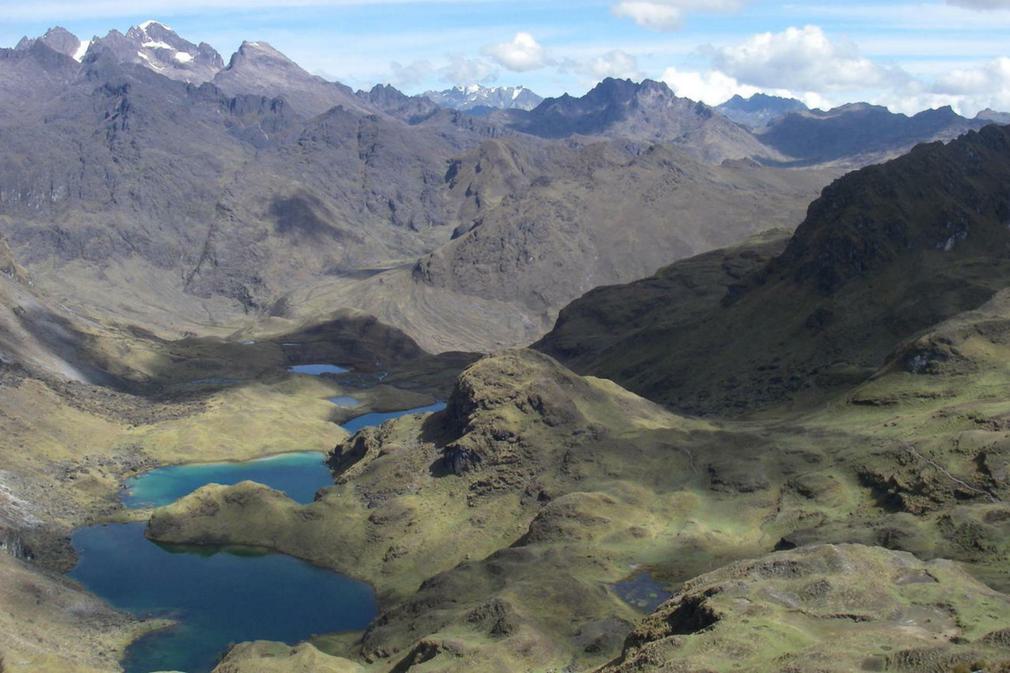 Want to explore some of the Sacred Valley's hidden corners away from the crowds? Like the idea of reaching Machu Picchu on foot but put off by the camping? Pura's alternative Inca Trail provides a very different experience for our active and inquisitive travellers.
In a region of so many wonderful walking opportunities, your options for hiking in the Sacred Valley do not begin and end with the Classic Inca Trail. By thoughtfully combining some of the lesser-known hikes with the one day Royal Inca Trail, it is possible to enjoy the same diversity of landscapes, explore remote ruins and still reach the sanctuary on foot. Getting away from the well-trodden trails, in the company of a Pura guide, can help you reach corners of the Sacred Valley that so few get to see.
It always amazes us how the same usual suspects are lazily packaged up to produce a standard Sacred Valley itinerary. Pisac, Ollantaytambo, Moray and Maras are all glorious in their own right and worthy of your attention - many of us have visited these places and been awed by their scale and ingenuity. However they are also victims of their own success, having eached carved out a place on the tourist trail, meaning they can often be quite crowded. Likewise the Inca Trail remains an extraordinarily powerful and authentic experience that we happily recommend to our travellers, but it isn't for everyone.
We don't like planning your holidays from the set menu, nor are we fans of a checklist - that's why we have been taking a closer look and putting our considerable collective experiences together to provide the Sacred Valley experience we want you to have.
Browse our Peru Uncovered Itinerary »
Our alternative Inca Trail is made up of four guided individual day hikes, reaching little-visited Inca ruins, glorious mountain peaks, glassy bird-filled lagoons and a small weaving community. Machu Picchu is still reached on foot, via the one day Royal Inca Trail, but you will arrive at mid-afternoon when the light is at its best and the citadel at its quietest. We mix the same ingredients of a more conventional Sacred Valley and Inca Trail itinerary, but with no camping, more variety and more time at Machu Picchu, yet the same sense of achievement.
Walk 1 - Huchuy Qosqo
After a couple of days to acclimatise to the altitude and following a welcoming dinner in the home of a local family, the first of the four guided walks leads you from a remote rural hamlet to the dramatic Inca palace of Huchuy Qosqo, sat 700 metres above the Sacred Valley. Its inaccessible location (it can only be reached on foot or horse) means you will encounter few visitors here, giving you the rare opportunity to explore an important archaeological site in relative peace. Named Little Cusco in Quechua, the site was believed to be a fortified royal estate and today we can observe some splendid Inca terraces, stone and adobe buildings and a large irrigation channel. The definsive walls are a real sight to behold, in both their size and their detail, whilst traces of the 40 metre long 'great hall' still remain.
The 10km route is sufficiently challenging to make your first glimpse and arrival here all the more rewarding. It leads through agricultural land dotted with small shepherd houses, before becoming increasingly dramatic upon approach to Huchuy Qosqo. You will actually walk into the site on an ancient Inca pathway. High peaks surround the ruins and glorious views across the valley continually reveal themselves en route. Our return is made down the steep switchback roads, leading us back to the Urubamba River.
_
Llamas outnumber visitors in some areas of the Sacred Valley, not least at Huchuy Qosqo
Walk 2 - Urubamba Mountains
The next guided day walk introduces you to some of the most breathtaking landscapes of the Sacred Valley. Again, your path will significantly diverge from that of the typical visitor to these parts. The Cordillera Urubamba range rises steeply to the east of the valley. Its high plateaus and valleys are home to Quechu-speaking camelid graziers, and are rarely visited.
We have carefully designed the walk so that you are driven to best part, where you can start to enjoy the glorious views from the first step. Normally it takes a couple of days just to reach this point. Accompanied by your guide and a pair of your very own llama-porters, your 9km path uncovers remote communities, brilliant glaciers, shimmering lagoons and herds of llamas and alpacas on a journey which rewards our collective adventurous spirits at every turn. A high point, both literally and figuritively, is the sight of the 5,818m high Sahuasiray Mountain, known locally as Colque Cruz.
The crowded markets and tour buses feel a very long way away from up here - this is the Sacred Valley at its most awe-inspiring. Tomorrow brings a first glimpse of Machu Picchu.
_
Reach remote lagoons seen by precious few visitors to the Sacred Valley
Walk 3 - Royal Inca Trail to Machu Picchu
The real beauty of our alternative Inca Trail is that we have retained what to many is the core essence of the experience; passing through diverse landscapes and remote Inca ruins to reach Machu Picchu on foot, for a first glimpse of the citadel from the Sun Gate.
Whilst we still love the Classic Inca Trail and will continue to endorse it, there are a few things that don't float everyone's boat. Most obvious is the idea of camping out each night - to some it is all part of the adventure, to others it is a discomfort they'd rather do without. Equally the path gets crowded if you don't carefully plan your departure timings to avoid the bulk of the traffic and the busiest campsites.
There's also a widespread misunderstanding about arriving at the Sun Gate to see Machu Picchu at sunrise and its a misnoma which gets perpetuated every time a tour operator thoughtlessly trots it out. Firstly you are arriving to the site when it is at its busiest, with large groups all competing for the same views in a relatively confined space. Secondly, Machu Picchu is surrounded by cloud forest, so it's no surprise that genuine knock-your-socks-off sunrises are an exception rather than the rule. That's why we always time you to arrive in the afternoon, when the afternoon light is likely to be more sympathetic once the clouds have dispersed and when the early visitors have left to board their train to Cusco.
The 13km Royal Inca Trail is an ideal solution. The third of our four walks begins with a scenic train ride from Ollantaytambo to the KM104 marker. From here we cross the river to walk in relative isolation through the most beautiful part of the Classic Inca Trail. En route you'll pass through warm forests decorated with delicate orchids, cool cloudforest where hummingbirds flutter around us and the splendid Inca ruins of Winay Wayna. Arriving at the Sun Gate, just as the Incas themselves would countless generations ago, you'll walk into the sanctuary for a first look around.
No matter how many photos you have seen, nothing quite prepares you for the scale of the citadel, nor its spectacular location sourrounded by high forested peaks and overlooking deep ravines. You'll be back here the next afternoon for a proper guided tour, perhaps proceeded by a restful stroll around the bird-rich gardens of your hotel's sister property. If you're willing to rise early, the guided birdwatching tour is highly recommended.
You will still arrive to Machu Picchu on foot by completing the one day Royal Inca Trail
Walk 4 - Tambomachay to Cusco
Prior to the final walk you will take the train to Cusco and drive to the small weaving village of Chinchero. Here we'll introduce you to a non-profit organisation where you can admire their beautiful creations in detail and learn about the skills which have been passed down through the generations.
The 11.5km walk then brings you out into the wide-open Quechua plains and grassland of the high-Andean Puno ecosystem. The landscape contrasts sharply with the dramatic glaciated peaks and exotic forests experienced thus far. Step by step you'll spot small shepherd huts, women herding their llamas and perhaps locals harvesting their crops. Having explored the former Inca staging post of Tambomachay, you'll then walk all the way down into the former capital of the empire - the ancient city of Cusco.
En route to Cusco we will visit a small weaving community
Peru Uncovered
If our alternative Inca Trail has piqued your interest in Peru or if it sounds like your sort of off the beaten track experience, then we would encourage you to take a look at our new Peru Uncovered itinerary. Over the course of 19 days you'll combine this walk with a deep immersion into one of the most wildlife-rich regions of the Amazon Rainforest, an insider's tour of Cusco and Arequipa and a close encounter with majestic Andean Condors and remote communities at the Colca Canyon.
Browse our Peru Uncovered Itinerary »
Our considered approach extends throughout the trip, setting aside standardised routes wherever possible to share with you the Peru that we all love and cherish. These are not just idle boasts either - such is our desire to provide more thoughtful and authentic experiences away from the crowds that we have proudly accounced the opening of Pura Peru. This extension to our UK office will allow us to keep diversifying and sharing new experiences you simply won't find elsewhere. We hope you enjoy reading the itinerary and would love to have a chat with you about how we can tailor it to make it just right for you.
Our Peru holidays Get in touch Subscribe to The Pothole
The Pothole is Pura Aventura's popular monthly email. We share what we love, what interests us and what we find challenging. And we don't Photoshop out the bits everyone else does. We like to think our considered opinions provide food for thought, and will sometimes put a smile on your face. They've even been known to make people cry. You can click here to subscribe and, naturally, unsubscribe at any time.
The Pothole is Pura Aventura's popular monthly email. We share what we love, what interests us and what we find challenging. And we don't Photoshop out the bits everyone else does. We like to think our considered opinions provide food for thought, and will sometimes put a smile on your face. They've even been known to make people cry. You can click here to subscribe and, naturally, unsubscribe at any time.