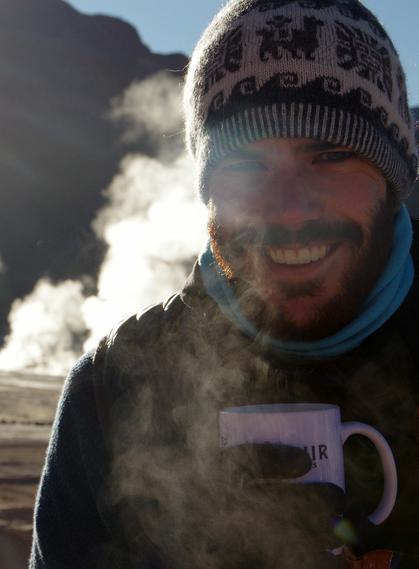 What is Patagonia's Route of Parks?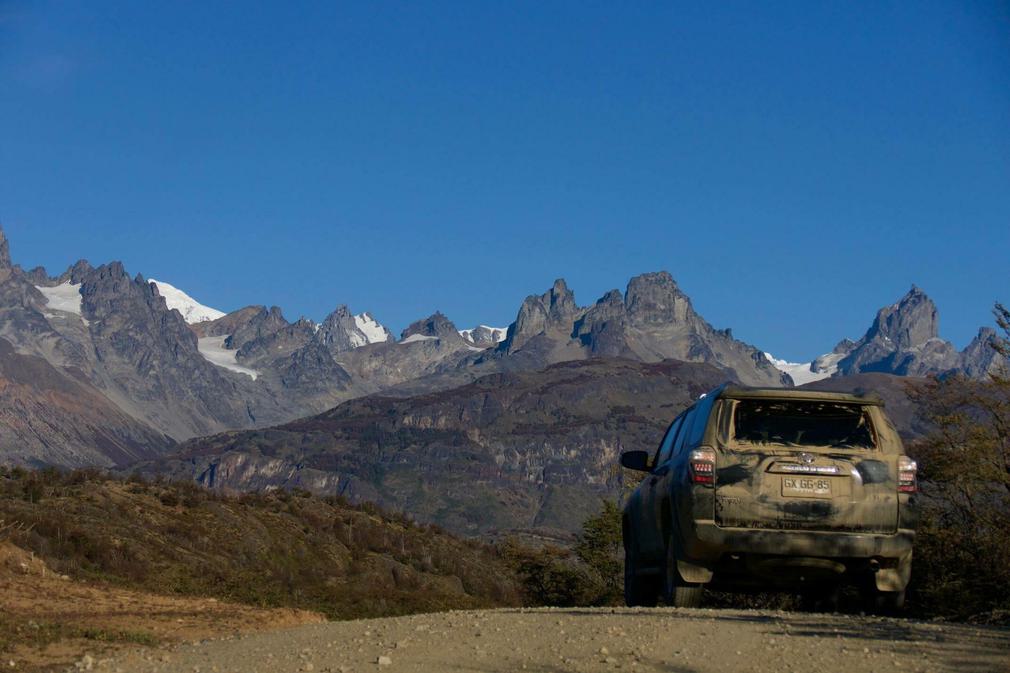 The world's biggest ever conservation project links together 17 national parks along 2,800km of land and sea in Chilean Patagonia, from Puerto Montt in the Lake District all the way down to mythical Cape Horn. It encompasses 11.5 million hectares and protects 60 communities and 24 different ecosystems.
Introducing the Route of Parks
The name is evocative and the numbers impressive. The scale is mind-boggling, overwhelming; the length of the route is the equivalent of driving from London to Moscow. The area covered is bigger than Iceland, Portugal and Bulgaria and is more than double the size of Costa Rica.
But at its heart, the route is the culmination of a very personal and improbable ambition, realized over time thanks to extraordinary perseverance, dedication and a sheer love of Patagonia on the part of Douglas and Kristine Tompkins and likeminded partners.
The project aims to protect precious land from the destructive forces of large-scale cattle rearing, mining and oil extraction, for the benefit of all; the wildlife, the locals and visitors alike. Rewilding efforts have returned guanacos, pumas, huemel deer and foxes to their natural habitats. Eco-tourism offers ranchers a more sustainable and lucrative source of income, and a sensitive and considered way for us all to experience these wonderful environments. Future generations will be able to follow in our footsteps.
What follows below is a photographic introduction. It barely scratches the surface (though you'll find links where you can dive in a little deeper along the way). Once you've finished, perhaps the best way to get to truly grips with the project is to view our new 45-day Ruta Uncovered itinerary, which can be done all at once in an epic journey, or in two or three chapters.
Why it is personal to us
Before we start, we need to add a word on why this matters to us. We are not jumping on any bandwagons here, nor cashing in on a new marketing angle. This part of Chile has long been special to Pura, principally because our three co-founders met one Christmas in the mid-nineties and walked virtually all the trails of Torres del Paine together. One of them - Xabier Etxarri - wrote the manual used by park authorities to train new guides, even today. Only last month he was back down here, finding new ways for you to get away from the crowds and explore in a 4x4, under your own steam.
Another of the co-founders - Thomas Power - went on a bit of an adventure after meeting Xabier and Diego Martín, the third member of the group. From the far south, he hitchhiked all the way back to the capital Santiago, thousands of kilometres north. In doing so, he travelled along the Carretera Austral (Chile's Southern Highway) and was deeply moved by the unspoilt beauty and surprising diversity of the land and the warmth of the people that he met. He wanted to share it. They all did. Thus the seeds for Pura were sewn.
In 2018, over two decades of experience, knowledge, opinions, relationships and contacts were consolidated into our dedicated Chile office, headed up by our long-term friend and guide Camilo Silva, more of whom soon.
So what follows below is personal to us. We are extremely proud to support the project, becoming the first non-Chilean tour operator to be associated with it.
1. Douglas & Kristine Tompkins
Douglas & Kristine Tompkinks, photo courtesy of Tompkins Conservation
Everything starts with these two. You can't understand the project without knowing their story. Formidable in the commercial world, they have proven to be even more driven in their conservation efforts. We have a lot to thank them for.
Douglas Tompkins was the founder of the hugely successful North Face and Espirit outdoor clothing brands. Kristine Tompkins was the CEO of well-known adventure clothing brand Patagonia. They married in 1993.
National parks have existed in the south of Chile for some time. Indeed Torres del Paine celebrates its 60th anniversary in 2019. Cape Horn has been protected since 1945. By the time Douglas Tompkins sold everything and switched his efforts to land conservation in the early 1990s, over half of the 17 parks were already in existence. Many of these would have been enjoyed by him and his friends, indulging in a shared passion for hiking, climbing, skiing and exploring the great outdoors.
But there were bits missing, huge areas where overfarming was causing the destruction of wildlife habitats. Swathes of precious primeval Valdivian forests were being cut down. So Douglas Tompkins began buying up land, the vast majority from absentee landowners. Despite fierce scepticism - they were accused of everything from establishing a Jewish cult to working for the Argentine government to isolate the south of Chile - Doug and Kristine never really stopped buying up land. They always said they were doing it for conservation, that one day it would all be handed over to the Chilean government. And they were true to their word.
Since then, along with their the partners, the Tompkins Foundation has protected over 130,000 km2 of land in Chile and Argentina. That's basically Greece.
Douglas sadly passed away in a kayaking accident in 2015. His legacy is assured and his work continues today through the unrelenting passion and dedication of Kristine, through organisations like the Tompkins Conservation and Conservacion Patagonia and through the Ruta de los Parques project.
2. Driving along the Carretera Austral
For some of you, this will be a familiar image. Pura has been sharing the 1,200km long backbone of the new route for many years now. It begins in Puerto Montt and cuts its way south through temperate forests, alongside turquoise rivers and past dramatic snow-capped granite peaks.
The stories that we hear from our clients as they drive along the road are a constant source of pride and enjoyment. Just last month we received an email from an American couple sharing their adventures from a day of their travels:
"We had a wonderful time exploring the Marble Caves and took a few walks where the flowers were waist high. We enjoyed a bracing swim, quite brief, in the Rio Baker and went to a local brewery in Rio Tranquilo for a fun and late evening with local residents."
I could write many a paragraph here celebrating this epic road journey. But I've already done it elsewhere, so I'll point you in the direction of Pura's 10 minute guide to the Carretera Austral and our 17-day Carretera Uncovered itinerary instead. In the meantime, I'd like to share another quote from one of our clients, which I think perfectly sums up the spirit of the Carretera:
"If you are independently minded, don't mind driving on unpaved roads, are not expecting a sun tan or to stumble upon a celebrity chef, but are open to trying new things – give it a go! You will meet genuinely friendly and welcoming locals, in a region where your smartphone will be delightfully redundant."
3. Marvelling at the hanging glacier of Queulat
I love this photo. The two boys in frame are the offspring of Thomas Power, enjoying an intrepid family adventure in 2016. Their gazes are being held by the impressive sight of Queulat's hanging glacier tumbling down a natural mountain amphitheatre into the lagoon far below. And I feel like I'm there with them. I can sense their stillness, captivated by such a hitherto unimaginable sight. I can almost see their mouths slightly ajar, their eyes open wide, hushed exclamations of awe and wonder escaping their lips.
It has clearly been raining, and we're up pretty high here, so I'm guessing it was a bit of a trudge to get here. But it was worth it. A special moment, shared together. A moment when parents can back away and just let them soak it in, without needing to cajole them into looking and appreciating. It takes something pretty special to achieve that. Here's why the Queulat National Park is so special to Pura.
4. Asado and condors at the estancia
The postcard images of Patagonia - ice calving off immense creaking glaciers, herds of guanacos roaming the grassy steppe, meltwater lagoons shimmering at the foot of a chiseled granite peak - are present in great abundance. But this is a journey which, if done in the right company, can share these great landscapes in a more intimate way. That's what we do. We introduce you to the people who make their homes here, who live disconnected from the rest of Chile and often from the modern world.
It is in these moments that we have made some of our fondest memories. Sharing a yerba mate with gauchos, watching condors soaring up close with Alejandro at his estancia and enjoying an impromptu asado in an upturned wheelbarrow with locals to recall a few.
It is very tempting to just go and look at Patagonia in all its loveliness. But there is a way of life here that is very different to ours. There are characters down here that you'll remember with great fondness. Even a bit of broken Spanish can go a long way in making a connection, however small, that will add depth to your experiences and make you feel a little bit more at home in these distant latitudes.
5. Spending time with Camilo Silva at Cerro Castillo
The Cerro Castillo hike is truly epic. The scenery is astounding and the trails little-trodden compared to those further south. It is, for want of a less generic and overused term, a hidden gem. The image above could well have been of a majestic granite mountain amphitheatre, but we've already written about Cerro Castillo and the best Patagonian hike you've never heard of. So instead we've chosen a portrait of Camilo Silva pausing for breath on his own walk around the newly-formed national park.
Camilo is actually more at home in the deserts of Northern Chile. He has guided clients around the lesser-visited parts of the Atacama Desert for decades. He's taken them along ancient Inca pathways, across brilliant white salt flats and up to the top of towering volcanoes. Such is his experience, the other guides took to calling him el abuelo. The grandfather. He'd probably like me to point out at this point that he hasn't celebrated his 60th birthday yet.
Since agreeing to head up Pura Chile, it's been Camilo's lot to spend much more time in the south, meeting partners new and old, uncovering new places for our guests to stay and generally taking care of the infinite small details that need arranging for each and every one of our client's holidays.
What does this mean for you? If you're going to travel all this way for the trip of a lifetime, you need to get it right. Which means we need to get it right. By working directly with hoteliers, guides, drivers, restaurateurs, estancia owners and even the car ferry operators we can share Chilean Patagonia they way that we want to, rather than how a distant agency in Santiago want us to. We don't select from a list of approved lodges, we judge them ourselves and only share the ones we want to. We don't pick from a menu of itineraries, we make our own by listening to you.
6. Photographing Parque Patagonia
The above image is of a Pura traveller trying to capture the beauty of Parque Patagonia. In the foreground of the frame we can see the grassy steppe more typical of Argentine Patagonia, in the background rise dramatic snow-covered mountains. They are just two of the many different habitats which converge in this special place.
In January 2018 1 million acres of land covering Chacabuco Valley and the ancient temperate forests of Pumalin further north were handed over to the Chilean government by the Tompkins Foundation in the biggest ever private land donation. Another 9 million acres were added by the government to protect 10 million acres of land. Five new national parks were created, three more extended.
The Chacabuco Valley became Parque Patagonia. As the Tompkins Foundation brought up more land they were able to take down more fences, rip up harmful weeds and invasive plants and reduce unprofitable and intense cattle herding, which was stripping the land bare. Grass was able to grow back to its natural state and historic transition pathways for wildlife were restored. Guanacos returned, as did foxes, rheas and pumas. It was an extraordinarily successful rewilding project.
Most of our Chile self-drive holidays include at least one hike in Parque Patagonia. Besides the tuft steppe and the mountains you'll find lush southern beech and lenga forests, glorious high alpine lakes and sparkling blue rivers. From up high the sweeping views across the valley are utterly spellbinding.
Further reading:Why we're all going to love the Patagonia National Park
7. Finding the unexpected at Jeinimeni
To the south of Parque Patagonia is the Tamango Reserve, realm of the endangered huemel deer and home to the Cochrane River, one of the clearest in the world. To the north-east of the park is the Jeinimeni reserve, which sits in the rain shadow of the Andes. It is here that you see our travellers captivated by the huge wind-eroded lunar ridges more readily associated with Camilo's backyard thousands of miles north of here. Further along the path are ancient cave paintings. All in all it it is an unexpected sight amid the more traditionally Patagonian scenery. It's the sort of place that's easy to overlook if you're just seeking the obvious.
8. Rafting the Rio Baker
This image always brings a smile to our faces. In December 2017 14 of our longest-standing and most loyal clients joined co-founder Thomas Power on a bona fide adventure along the Carretera for a special VIP group tour. This photo is of a beloved client getting out of their comfort zone (and into the Baker River).
She is a picture of joy, of freedom, of letting go of worries and inhibitions. She hasn't a care in the world at this precise moment. I can just imagine Thomas giggling behind the camera as he captured a moment of magic for prosperity.
Rafting is by its very nature an adventurous activity. But this reminds me that the true adventure is not so much in the doing, but in the embracing of the unknown, the facing up to a challenge, throwing caution to the wind. It doesn't matter if you end up in the river, wet from head to toe. What matters is that we switch ourselves, not just our cameras, on and live in the moment.
And there is no better place to do that than Patagonia. Just ask the traveller in question:
"From Condors at dawn, to Fjords to the amazing Carretera Austral to rain forests and the magnificent Andes. Chile experienced via Pura Aventura is unforgettable. Go. You will come back with wonderful memories."
9. Navigating the fjords and channels of the icefields
It's amazing to think that, once upon a time, the great Patagonian ice sheet stretched across Southern Chile and into Argentina, covering an area the size of modern day Spain. Around just 4% of it exists today.
There is a very obvious way to explore the remaining ice, split between northern and southern fields. The Skorpios expedition cruises are fun, sociable adventures that weave their way through the ice to some pretty remote glaciers. But at the end of the day you are still on a huge vessel in the company of a hundred or so fellow passengers, being ferried around on a strict timetable. In an area so fragile, so precious the whole experience is somewhat jarring. Throw in the copious amounts of alcohol swigged en route and you can't help come to the conclusion that it is all a little too impersonal.
As you might expect, we prefer to swerve these cruises and do something a little less obvious and an awful lot more intimate.
"The only people in our little boat were my guide, my husband and my kids. A little more peaceful..."
This image was taken by my colleague Linda on her family holiday in Patagonia. The quote was something she said to me when we were looking at an email from another tour operator, promoting the aforementioned expedition cruises. In the photo they were headed out to picnic at a distant glacier, which they'd have to share with no one else. Others have slept on that "little boat" as part of a two day navigation between the two great ice fields. Some go out for the day to a different glacier. All enjoy the isolation and intimacy that these special places deserve.
10. Sunrise at the towers of Torres del Paine
If there's anywhere in Chilean Patagonia with which you are at least vaguely familiar, it will likely be here. 250,000 visitors pass through it a year. Because of this, because it is home to all of the Patagonian ecosystems and because of our special connection to it, we take immense care in how and when we share it with you. Pura's 10 minute guide to Torres del Paine should do a good job of explaining how.
This photo is a special one. It was taken by Thomas Power, who had to rise painfully early to set off on a 9km hike with his brother to catch this fleeting moment of magic as the sun rose for the day over the emblematic Torres, from which the park takes its name. This spectacle was the reward for his intrepid spirit, for his commitment and for his blind faith in Mother Nature.
"The first rays of direct sunlight hit the very top of the towers, turning them the most exquisite rich orange pink colour. It was not that the sky became bright, rather the mountains were being set alight. Bit by bit the light flowed down the sheer rock face until all of the towers glowed, then the snow field at the foot of the cliffs, then the surrounding peaks. It just kept on coming, each precious, privileged, lucky minute adding to the one before."
Look again at the image. Did you notice the small figure in the red jacket at the bottom? Now imagine yourself stood in their place. How impressive do the towers look now? You can read the full story of sunrise over the towers here.
What's next?
The launch of this project will enshrine protection at both a local and government level and awaken public interest in this area, creating new eco-tourism opportunities which will serve to protect the land for the benefit of all. I hope that the above has served as a useful introduction to it. More than that, I hope it has served as an introduction to a part of the world we've already been sharing for two decades.
You've heard from several of our travellers here. There are many, many more voices that could be added though, all singing the praises of Patagonia. It makes us immensely proud that the Patagonia that they fall in love with though is not the obvious, but rather the landscapes and the people that have always moved us and the bumpy road that nits it all together.
Set your smart phone aside, leave your inhibitions behind, indulge your adventurous spirit and bounce down the Carretera Austral in a 4x4. Find some unspoilt corners of Torres del Paine. Sail through the fjords and channels of Tierra del Fuego all the way to Cape Horn.
"Chile experienced via Pura Aventura is unforgettable. Go. You will come back with wonderful memories."
Thank you for reading. We're here when you're ready to talk.
Our Patagonia holidays Get in touch Subscribe to The Pothole
The Pothole is Pura Aventura's popular monthly email. We share what we love, what interests us and what we find challenging. And we don't Photoshop out the bits everyone else does. We like to think our considered opinions provide food for thought, and will sometimes put a smile on your face. They've even been known to make people cry. You can click here to subscribe and, naturally, unsubscribe at any time.
The Pothole is Pura Aventura's popular monthly email. We share what we love, what interests us and what we find challenging. And we don't Photoshop out the bits everyone else does. We like to think our considered opinions provide food for thought, and will sometimes put a smile on your face. They've even been known to make people cry. You can click here to subscribe and, naturally, unsubscribe at any time.