Walking in a Costa Rican country garden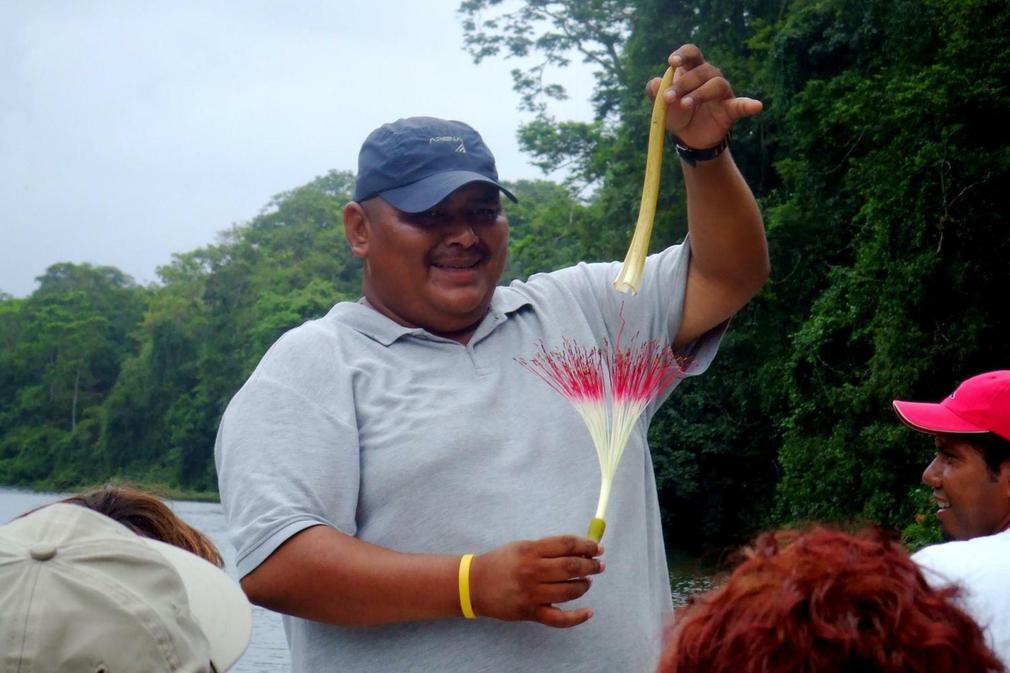 While throughout much of a trip through Costa Rica, one is preoccupied with thoughts of monkeys, birds and the like, it can be easy to overlook the rather spectacular flora, which is of course irrevocably linked to that fauna. From time to time a stunning orchid or a bright bromeliad will certainly catch your eye, but by their nature, the most spectacular plants do not usually cluster together. For this reason, an unexpected highlight of my visit was the stop at the Else Kientzler Botanical Gardens, in Sarchi just a little way north of San Jose.
These gardens are absolutely stunning, featuring over 2,000 species of tropical tree, plant and flower, and are a fantastic place to while away a couple of hours. They are a natural attraction for butterflies and birds. The attractive layout, complete with miniature lakes and shady swing seats, makes for one of the most tranquil experiences in a country that has become rather enamoured of adrenaline-fuelled activities in most parts. If you have children though, there is a small adventure playground in any case for a little adrenaline.
The gardens are situated perfectly for a stop-off on the way to or from areas such as Arenal and Monteverde, or just as a day trip from San Jose. They are just outside Sarchi, a town renowned for two things: 1) quality and abundance of handicrafts; and 2) the largest ox cart in the world. As someone whose house groans under the weight of Latin America handicrafts, I was extremely wowed by the ox cart!
[gdlr_divider type="solid" size="50%" color="#303030"]
Our Costa Rica holidays offer a wealth of flora and fauna.
The Pothole is Pura Aventura's popular monthly email. We share what we love, what interests us and what we find challenging. And we don't Photoshop out the bits everyone else does. We like to think our considered opinions provide food for thought, and will sometimes put a smile on your face. They've even been known to make people cry. You can click here to subscribe and, naturally, unsubscribe at any time.