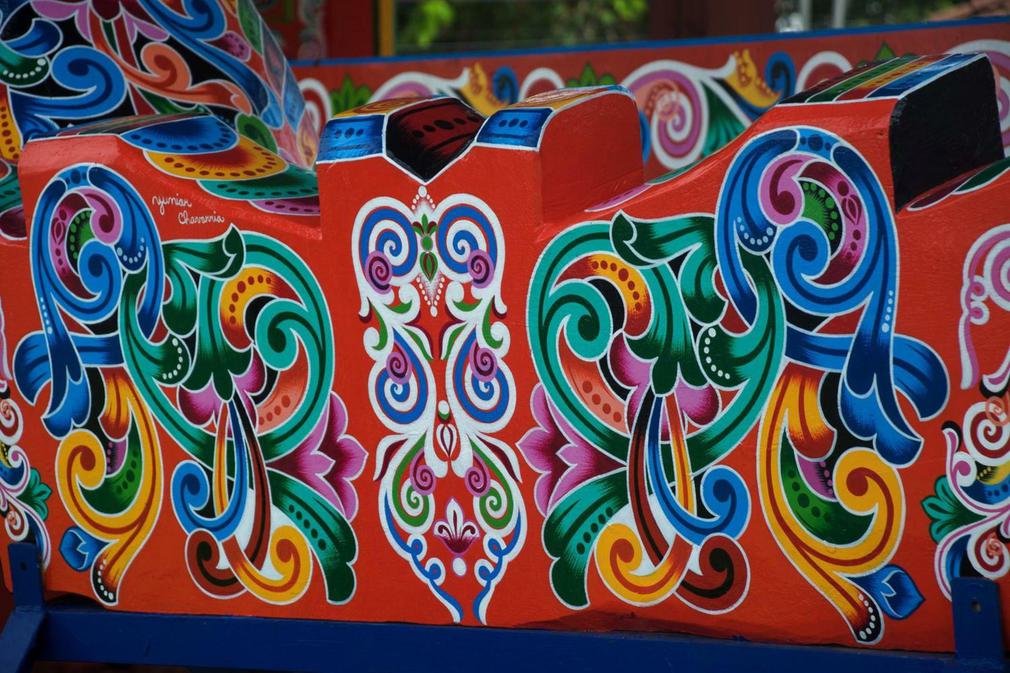 While in many ways a bucolic paradise, in 2012 it's probably not surprising that although agriculture is still a massive part of Costa Rica's economy, much of the traditional rural lifestyle has disappeared.
Production and efficiency has doubtless improved with 4x4s, more effective methods etc, but I still found it vaguely comforting and slightly quaint to see an older fellow leading his two oxen and brightly painted cart along the road one morning.
I then thought twice of this feeling however, as I considered that the gentleman in question would probably have been all too glad of a small tractor. I asked Eduardo what line of farming he was in. He laughed,
"That guy? He farms cash. He's down on this road same time every morning with those ox. He knows the tourist buses come by on the way to the volcano, and many will stop and want to take a photo of him.
He poses with the ox, then charges everyone a dollar for their photo. We call him Dollar Guy. I think he makes more than I do!"
I was therefore comforted by the fact that while the ox and cart may not be doing much farming these days, the entrepreneurial spirit was alive and well, and the oxen could still serve a useful purpose!
The Pothole is Pura Aventura's popular monthly email. We share what we love, what interests us and what we find challenging. And we don't Photoshop out the bits everyone else does. We like to think our considered opinions provide food for thought, and will sometimes put a smile on your face. They've even been known to make people cry. You can click here to subscribe and, naturally, unsubscribe at any time.