How many leaves does it take to make a hotel?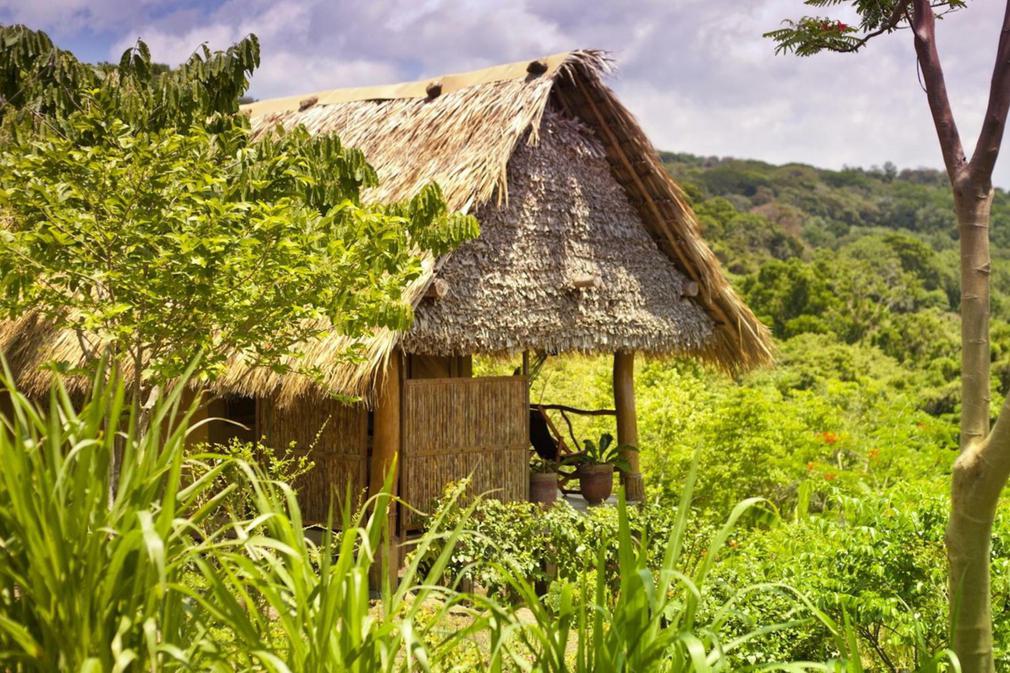 I was not surprised, during my travels in Costa Rica, to hear the words ?green,? ?eco,? ?sustainable? etc at pretty much every turn. Long held as a pioneer and world leader in the field of responsible tourism, the Costa Ricans have earned the right to bang their drum on this subject ? commendably so ? but they do bang it pretty hard at times.
What became evident, over the course of my time there, and moving into Nicaragua, was that you did need to read between the lines on occasion to ascertain the true eco-value of the property in question. A lot of buzzwords were much bandied about, but sometimes it could be questioned as to how much environmentally conscious work was actually being undertaken.
This mainly came to light after having seen a couple of really exemplary hotels, who were obviously going the extra mile in minimising waste and making themselves sustainable ? yet one or two hotels were prone to a bit too much spiel, without much in the way of evidence. We heard a lot about leaves ? in Costa Rica, there is a ?Green Leaf? system appointed to hotels ? like the star rating, but wholly concerned with eco matters. 5 green leaves are hard to come by, and harder to keep, yet some people seemed strangely proud of their 3 leaves!
Although they couldn?t tell me how many green leaves they had (no such system exists in Nicaragua) one property in particular stood out. The Totoco Eco Lodge, on Ometepe Island, is a shining example of what can be achieved. Properly thought out from origin, every design, development and action within the property is founded on sound principles of waste reduction and beneficial products ? in a 3-pronged approach. Aside from the very low impact accommodation, there is an organic farm and a development centre designed to improve the lives of those throughout the community, not just the employees and owners of the lodge.
[gdlr_divider type="solid" size="50%" color="#303030"]
After a lot of the buzzwords bandied about, it was great to see somewhere which really put some substance into the sustainable. Read more about our Nicaraguan holidays here.
The Pothole is Pura Aventura's popular monthly email. We share what we love, what interests us and what we find challenging. And we don't Photoshop out the bits everyone else does. We like to think our considered opinions provide food for thought, and will sometimes put a smile on your face. They've even been known to make people cry. You can click here to subscribe and, naturally, unsubscribe at any time.