Don't try this at home... (Pt 2)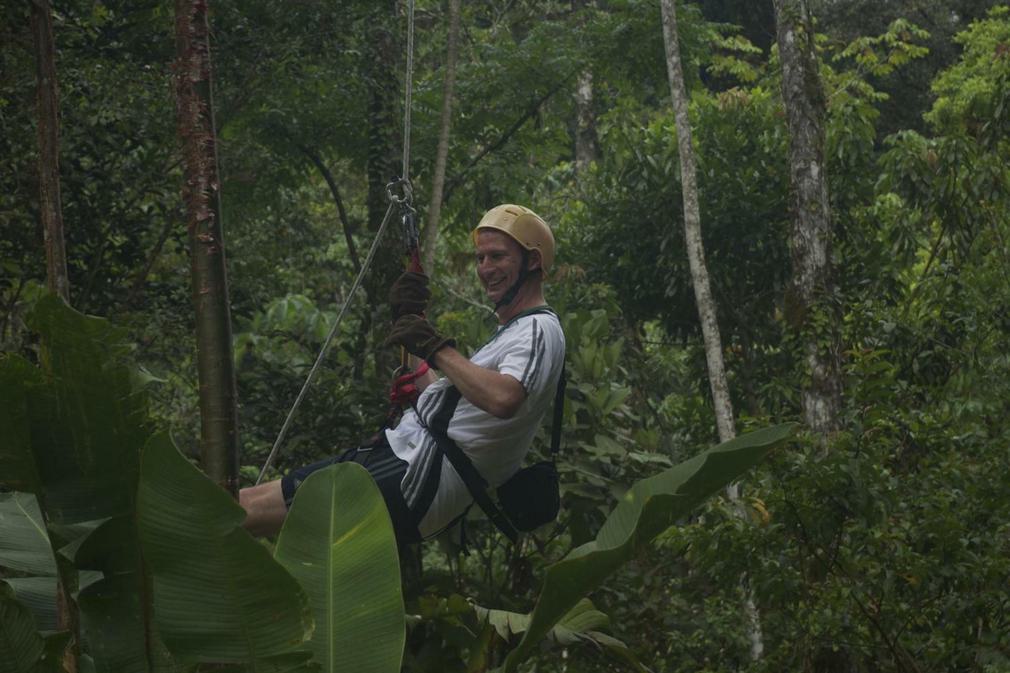 Unleash your inner Tarzan
Zip Wire. Zip Trek. Zipline. It goes by many names, but it basically involves wearing a rather undignified (and rather uncomfortable to certain areas) harness by which you get attached to a steel cable in order to sail through the upper reaches of the forest. Costa Rica (and, increasingly, Nicaragua) are nuts for it ? here it goes simply by the name of ?Canopy.?
Depending on your appetite for heights and adrenaline, this is either one of the most fun and exciting things you can do on your trip, or something not to be touched with a bargepole. In Costa Rica you can literally find this everywhere you go, often having been extended to incorporate abseiling / rappelling / hanging bridges / ?Tarzan Swing? (you swing attached to a rope hanging vertically) / and sometimes even climbing.
Having tried this out once before (in British Columbia, the home of the concept), I was delighted to see this on offer all over the place. Certainly surprised though to see it even at Tortuguero, given its absolutely flat, sea level location! As Tortuguero is often featured at the start of a Costa Rica trip though, it?s a great chance to have a first taste of the fun for those a little unsure of the benefits?
The Pothole is Pura Aventura's popular monthly email. We share what we love, what interests us and what we find challenging. And we don't Photoshop out the bits everyone else does. We like to think our considered opinions provide food for thought, and will sometimes put a smile on your face. They've even been known to make people cry. You can click here to subscribe and, naturally, unsubscribe at any time.