Guide to Chile: Lake District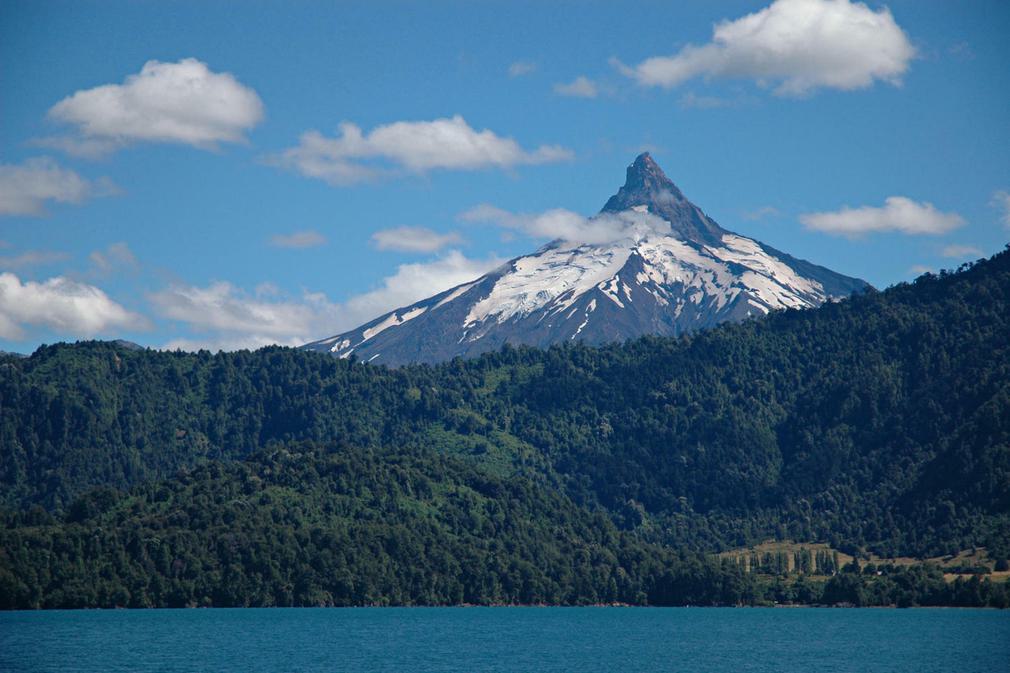 Set against the Andes mountains some 500km south of Santiago, is the Chilean Lake District. The landscape of mountains, volcanoes, forests, lakes and rivers runs from here as far south as Puerto Montt.
Most people spend time in the towns of Pucon and/or Puerto Varas which are the hubs of the northern lakes and southern lakes respectively.
Pucon feels very much like an adventure hub with rafting, mountain biking, hiking and horse riding excursions on offer in the immediate vicinity.
Villarica volcano dominates the horizon, smouldering away. At night you can sometimes see the glow from the lava inside the crater. For a real adventure, you might like to join a guided walk/climb up to the summit.
This northern Lake District is also known as Araucania, and is the heartland of the *Mapuche* people.
The Mapuche are Chile's largest indigenous group, representing about 4% of the country's population.
The Mapuche put up pretty fierce resistance to Spanish colonisation to the extent that they had de facto independence from the government in Santiago really up unitl the late 19th century.
For much of this time relations between the Mapuche and the rest of the country were stable, with trade going on freely.
However, it does mean that the northern section of the Lake District has a distinctive feel to it with a more obvious indigenous (i.e. non-Mestizo) population than is the case anywhere else in Chile, except perhaps in the far north.
Carrying on south, the Mapuche influence peters out until it is replaced with the Germanic and Jesuit cultural influences of Puerto Varas and Chiloe respectively.
Puerto Varas is a pretty town on the shores of Lago Llanquihue looking out towards the snow capped peak of Osorno Volcano.
The architecture, and culture, of the southern lakes is very strongly influenced by the waves of German immigration in the 19th century.
Expect to see 'kuchen' (cafes/cake shops) all over the place with most people stopping for afternoon tea.
The Pothole is Pura Aventura's popular monthly email. We share what we love, what interests us and what we find challenging. And we don't Photoshop out the bits everyone else does. We like to think our considered opinions provide food for thought, and will sometimes put a smile on your face. They've even been known to make people cry. You can click here to subscribe and, naturally, unsubscribe at any time.