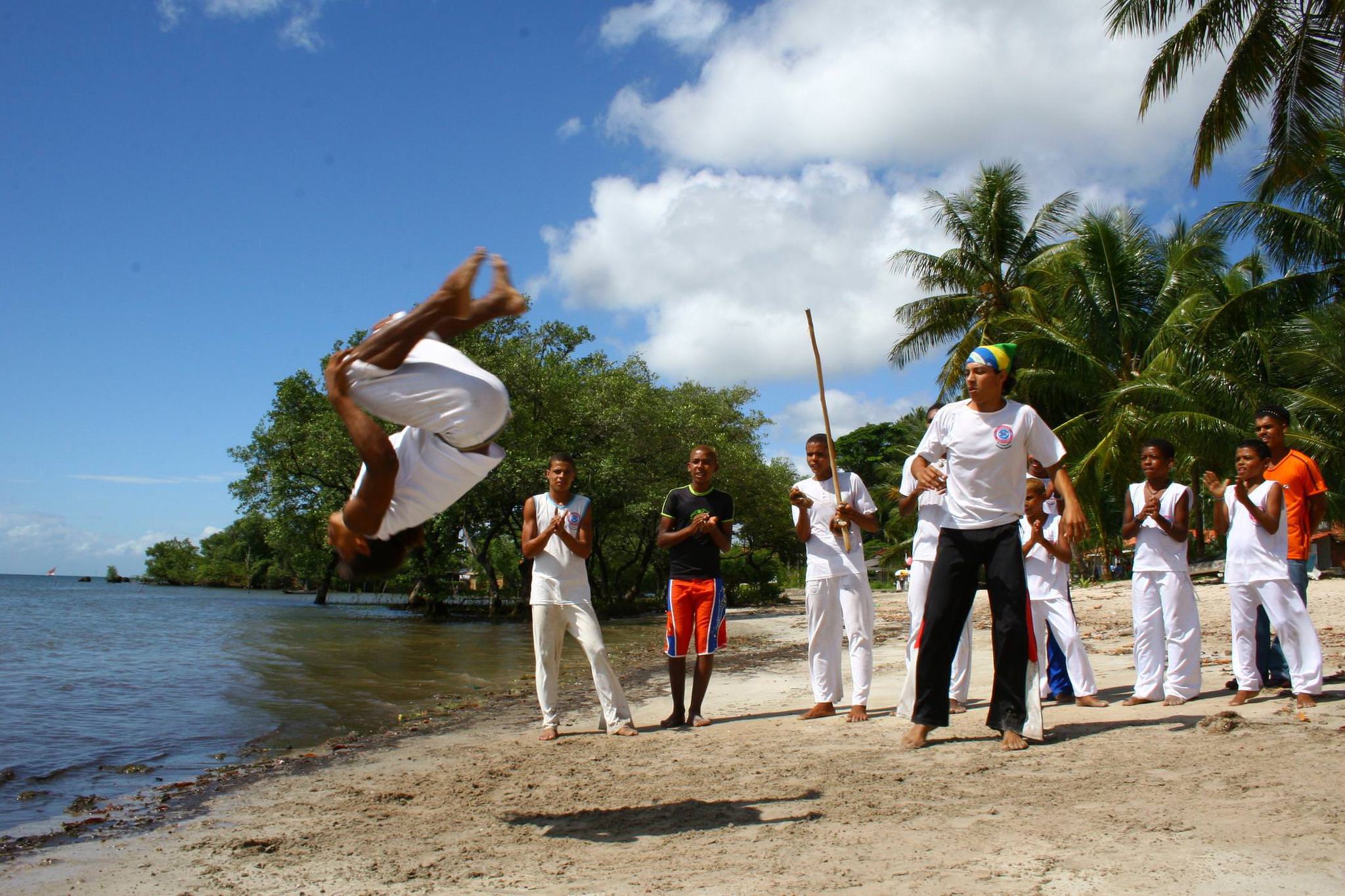 Brazil
Wildlife Holidays | Tailormade Tours
All of our Brazil Holidays can be tailored just for you, with dates, durations and itineraries adjusted to suit your needs. Speak to our team for a fully personalised quote.


Salvador da Bahia
Few cities have a spirit and energy to match Salvador. It is the living image of what many people expect of Brazil: rhythmic street music, colonial beauty, and spectacular tropical beaches...
Look deeper though and you soon hit a rich seam of Afro-Brazilian heritage, one of Brazil's most vibrant arts movements and the centre of the map for music, food, dance, martial arts and the Candomblé religious tradition.
It's down to us to help share it all with you.
The city was founded in 1549 by Portuguese settlers. It was the first Brazilian capital and also the first slave market on the continent as African slaves arrived to work on the sugar plantations. By the mid 19th Century it is estimated around 3 million slaves were working in the Bahia region and the wealth they generated for the city can be seen in the grand mansions and many highly decorated churches in the old centre.

Today approximately 80% of the population of modern Salvador are of Afro-Brazilian descent. The African heritage has had a huge influence on the culture, food and music in the city.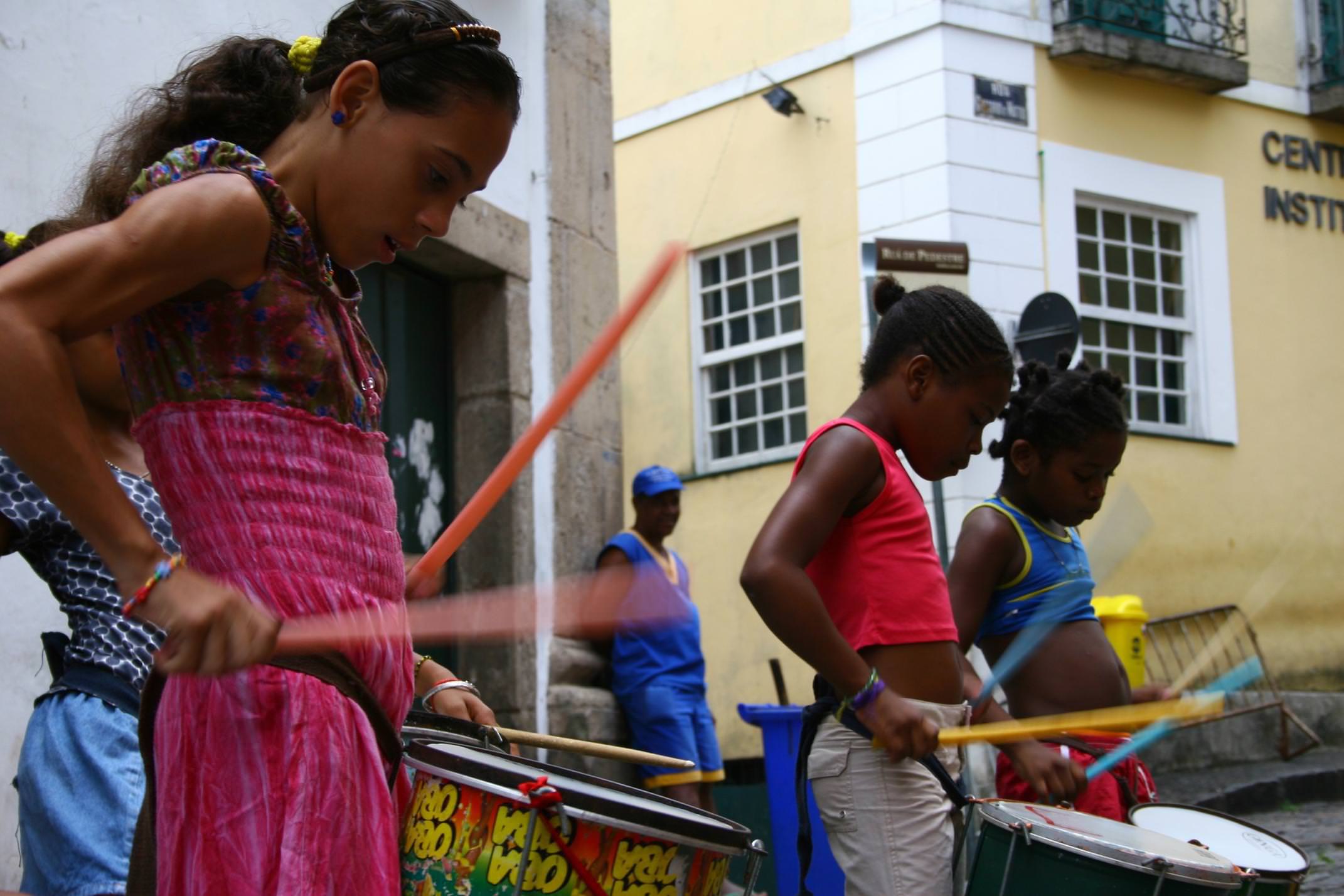 Wandering the Pelourinho
The Pelourinho is the old colonial centre and where visitors usually spend most of their time. Until the early 1990s this district was in a sorry state, its buildings neglected and virtually derelict. A tireless campaign by Antonio Carlos Magalhaes, the State Governor, to restore the colonial centre was very successful. Most of the important colonial architecture is now fully restored and tourism is booming.
As you wander around, you'll find drumming bands playing to relaxed crowds, street traders selling cold drinks from carts and music clubs spilling out onto the streets. It just feels like the exact thing you should be doing in Brazil. All you need to do is find somewhere to perch with a cool drink to soak it all in...

Candomblé ceremonies
Salvador is the birthplace and home of Candomblé, a polytheistic Afro-American religious tradition. It originated and developed here as a combination of west and central African beliefs, brought by African slaves. Its ceremonies are widespread in Salvador, and we recommend you try to see one if you can. The most famous religious festival, which mixes Candomblé and Catholic elements, is the 'Lavagem do Bonfim' - the Washing of the Steps at the Bonfim church each January.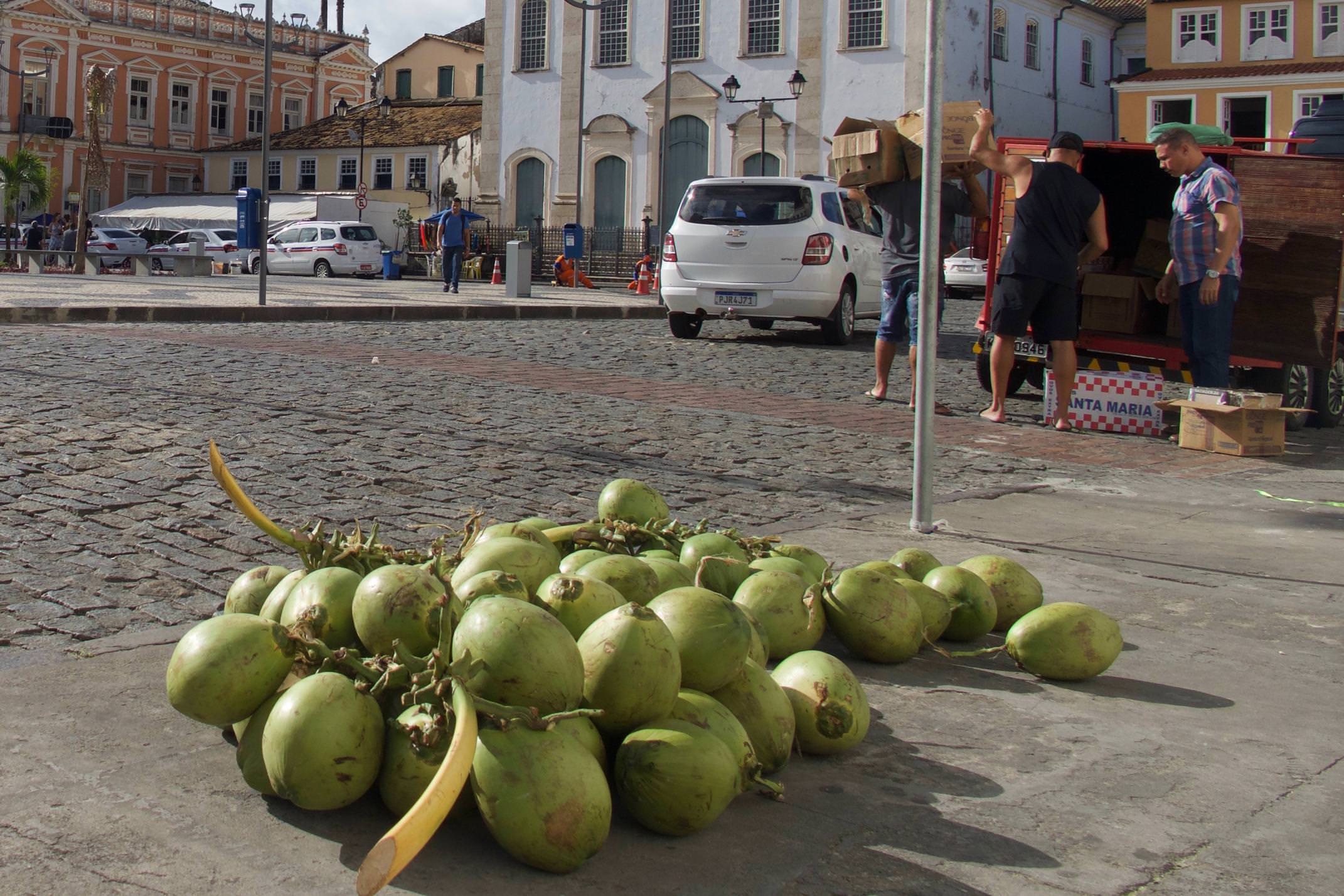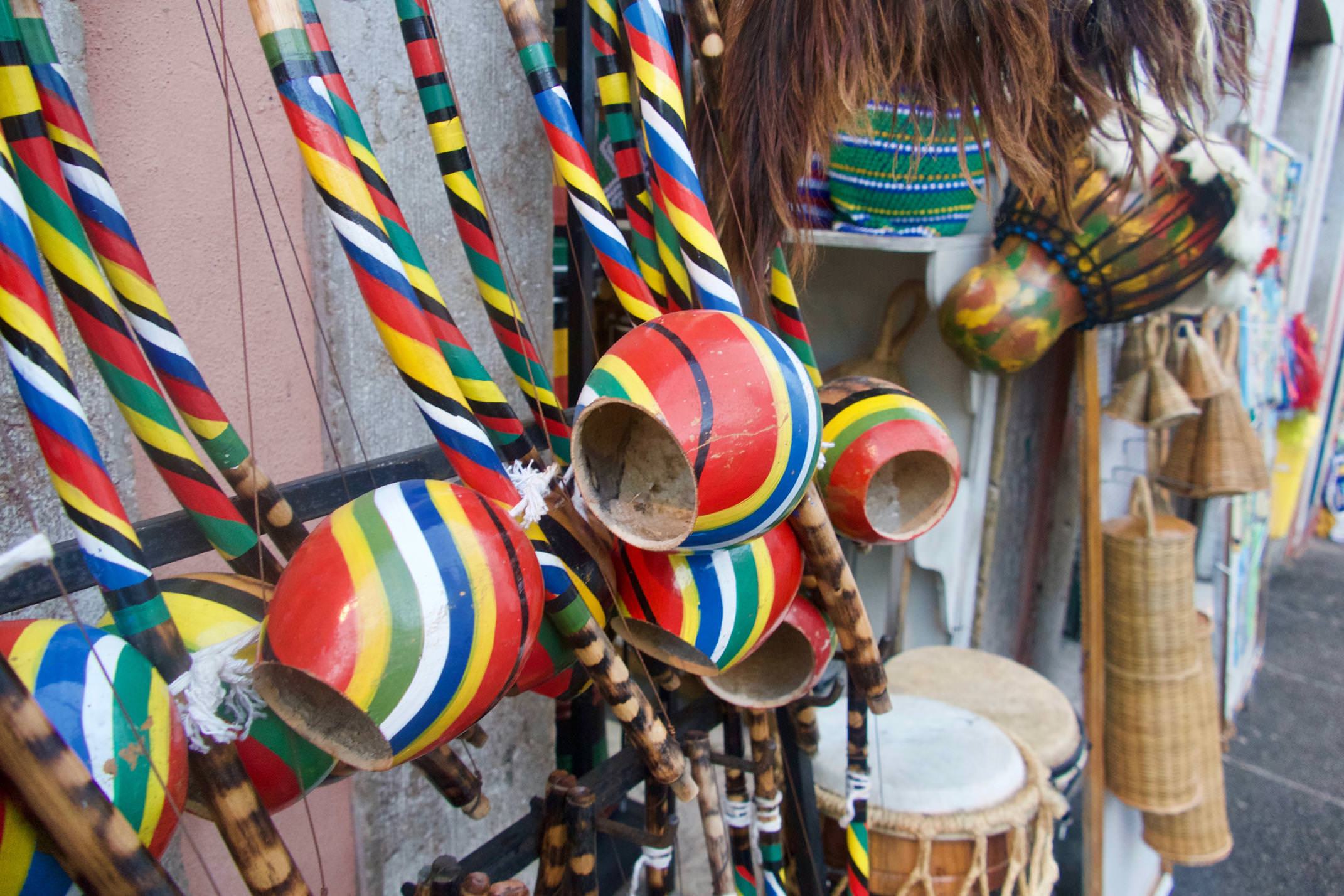 How to visit Salvador da Bahia with Pura Aventura
We tend to recommend you spend a couple of nights here and spend a full day in the company of our local guide, to help you make sense of it all. Salvador can feel like a big, complex and lively city, one that's difficult to get to grips with. To that end, we do our best to help you out with your Holiday Guide, in which we bring together our recommendations for places to eat, drink and to visit.
Aside from Salvador, if you like walking, or want a bit of a challenge, you might consider a multi-day hike in the Chapada Diamantina whilst you're up in Bahia, followed up with a few days of relaxing on the car-free tropical island of Boipeba. Beyond Bahia, Brazil, indeed South America, is your oyster. Do let us know if you want to chat through your ideas.
There's a couple of trips below that should give you something to chew over.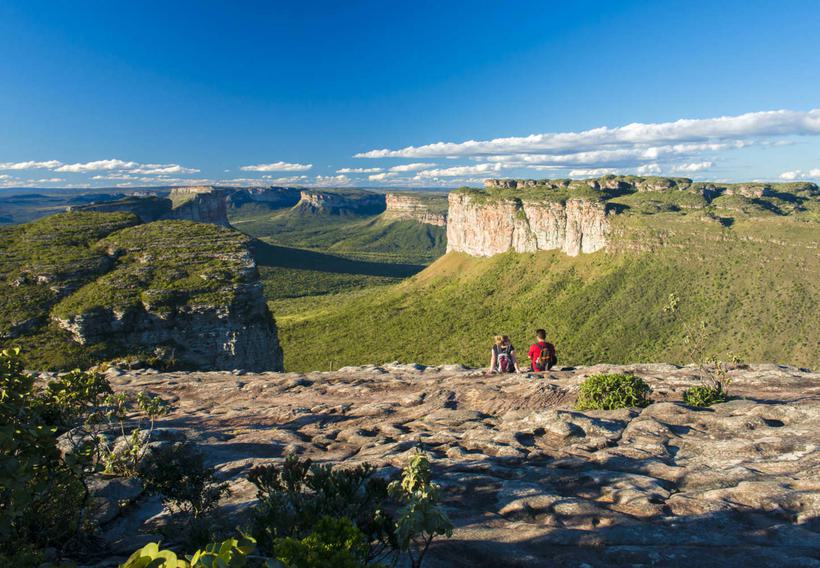 Best of Bahia with Chapada Diamantina Hike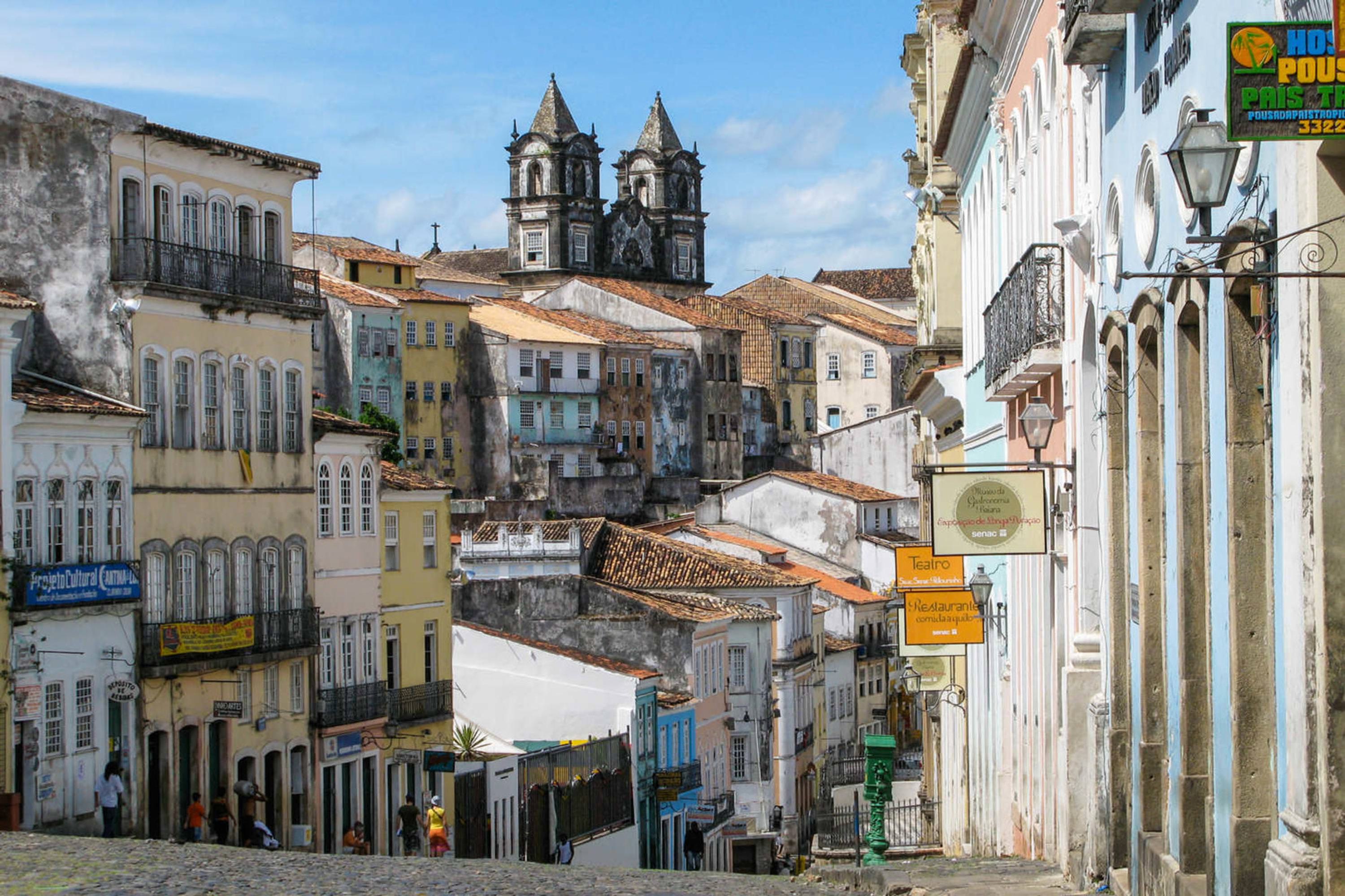 When: Anytime
Price: £3,600 per person
Duration: 15 days
Hike between high waterfalls, kayak off tropical islands and relax into the rhythms of Salvador on this private holiday of beautiful Bahian contrast.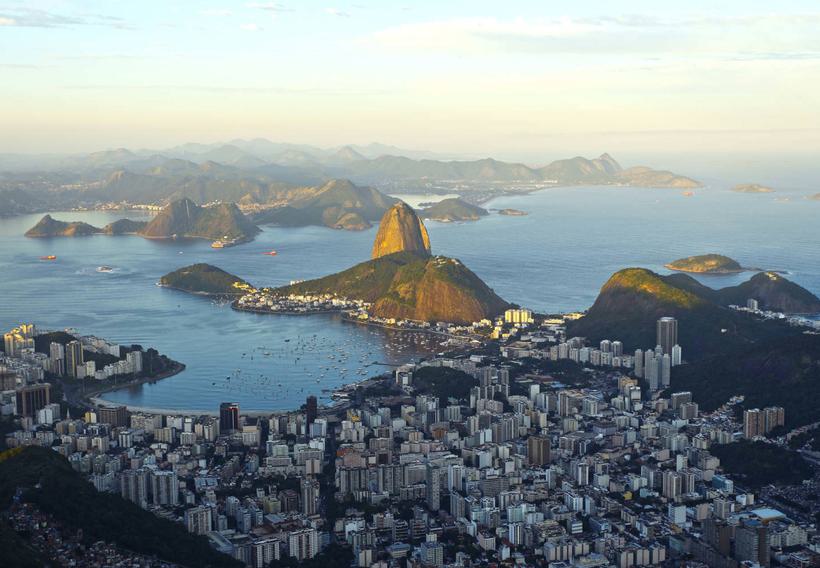 Our Ultimate Brazil Holiday: A Month of Wonders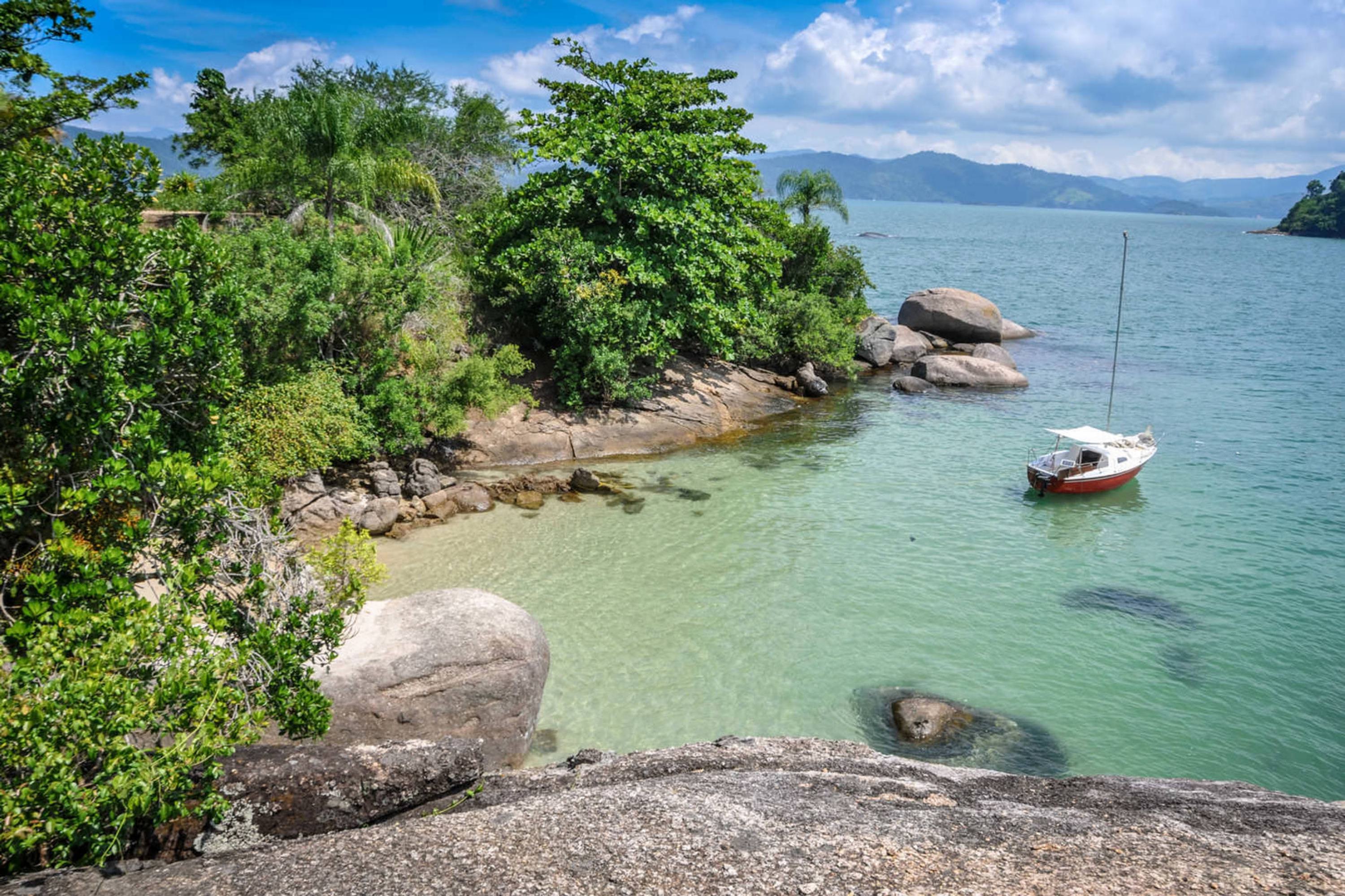 When: Anytime
Price: £9,500 per person
Duration: 26 days
Jaguar tracking and tropical snorkeling; tabletop mountains and effervescent cities - just a taste of what to expect on our greatest Brazil journey yet.
Travel with Pura Aventura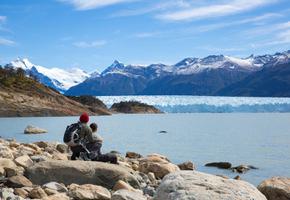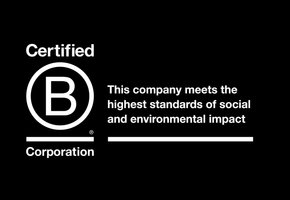 We are one of the first UK travel companies to be certified B Corp – regarded by The Independent as the premier sustainability certification, and described by Which? as "meeting the highest standards of social and environmental performance".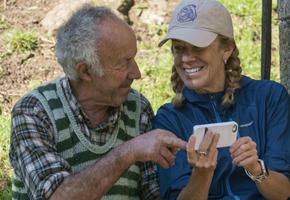 Award-winning Travel Positive