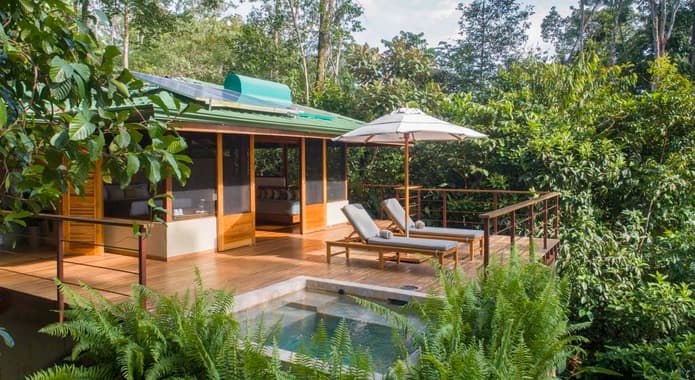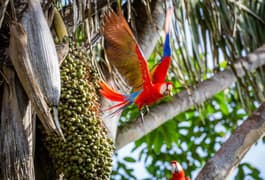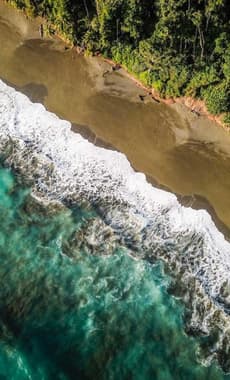 Premium Ecolodges of Costa Rica Holiday
All the wildlife of Costa Rica, all the creature comforts of premium ecolodges. Enjoy Costa Rica's most biodiverse hotspots, guided by our expert helping hand.
Discover Costa Rica's most wildlife-rich ecosytems, showcased by experienced naturalist guides, enjoyed through immersive activities and explored from some outstanding ecolodges. Let us take care of the logistics, leaving you to savour the extraordinary natural beauty and biodiversity all around you.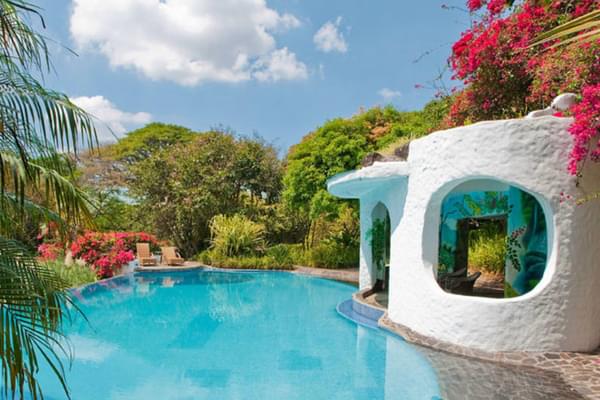 1 of 15
Day 1 - Head for the coffee hills
Your trip begins with a warm welcome and a short journey up into the hills above San José. Your first two nights are spent on Teri and Glenn's beautiful coffee farm and luxury inn.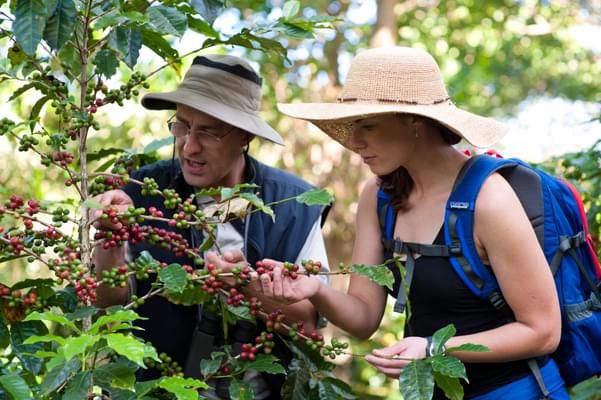 2 of 15
Day 2 - Discover highland coffee and culture
Today starts with a guided walk through shaded fields and bird-rich forests into the finca's coffee estate. After an expert tasting session, head out for a cultural introduction to the highlands.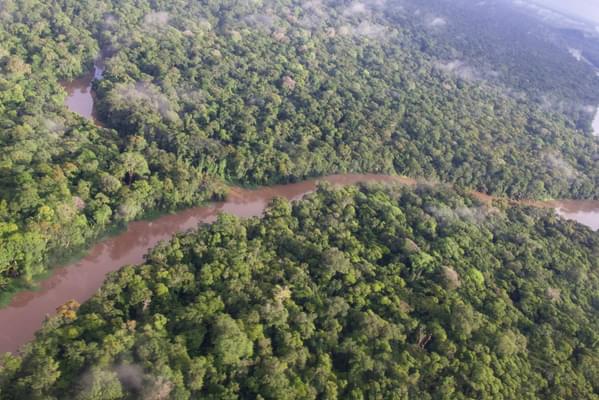 3 of 15
Day 3 - Travel to Tortuguero National Park
A gloriously scenic flight carries you over jungle-clad mountains to the Caribbean wetlands. Settle into a small-scale lodge and enjoy a slice of local life as you visit the village and its small school.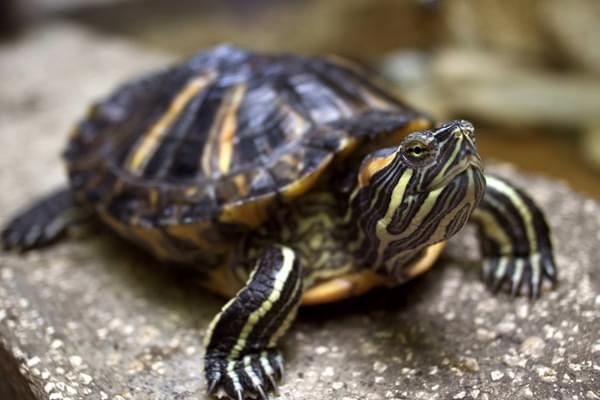 4 of 15
Day 4 - Get close to extraordinary wildlife
This morning your naturalist guide will help you spot monkeys, sloth, river turtle, toucans, caiman, iguana and more as you glide through the narrow river channels of the flooded forest.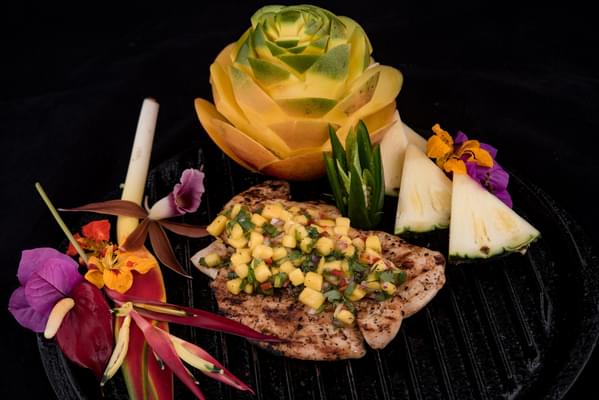 5 of 15
Day 5 - Settle into somewhere special
You now travel by boat and road into the endlessly scenic agricultural lands around Turrialba. This ecolodge is a wonderful spot for birders, photographers, naturalists, foodies... anyone really!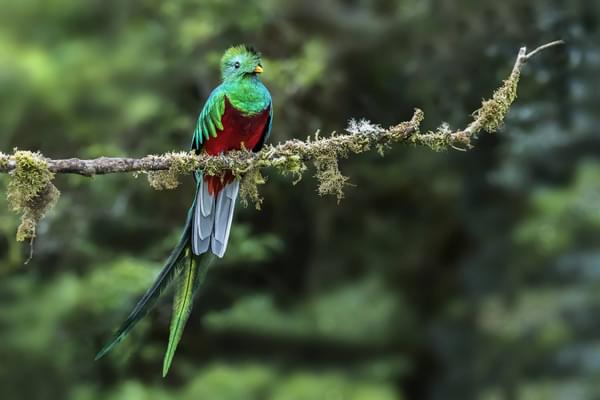 6 of 15
Day 6 - Enjoy the glorious nature all around you
You needn't stroll too far from your front door to see exotic plants and wildlife, or to enjoy wide volcano views. You can also book a trip to a volcano crater, or to seek out the Resplendent quetzal.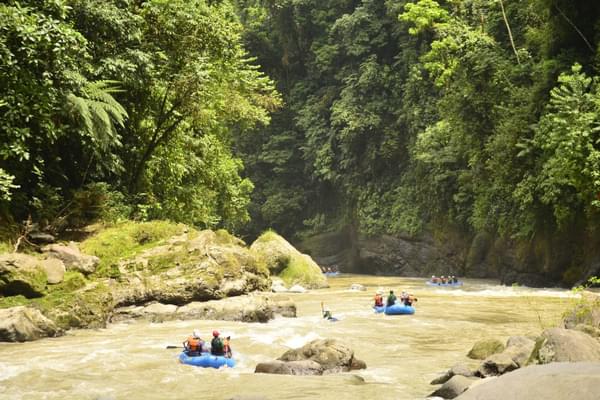 7 of 15
Day 7 - Raft the Pacuare River
Pacuare offers some of the world's very best rafting, as you will experience today on a scenic, safe and utterly memorable day on the river rapids. Later unwind with a touch of luxury in the capital.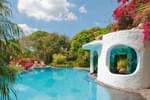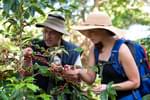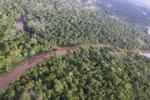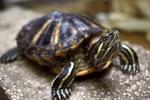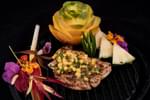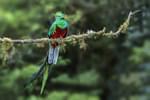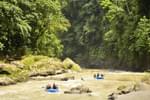 Tell Me More...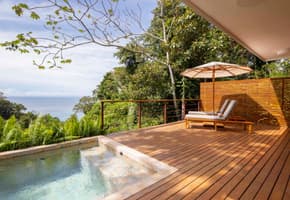 The accommodation is to the highest standard, from a luxury inn on a coffee estate and a premium birdwatching lodge to a private cabin overlooking the Pacifc and one of Costa Rica's great rainforest retreats.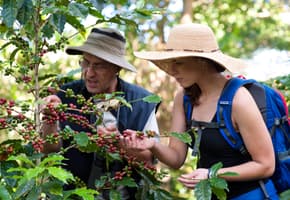 Unforgettable Experiences
The price here includes a raft of guided activities, including wildlife-watching, cultural visits, a coffee farm tour with tasting, tropical snorkelling and a naturalist hike through pristine primary rainforest.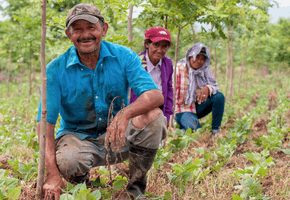 Award-winning Sustainability