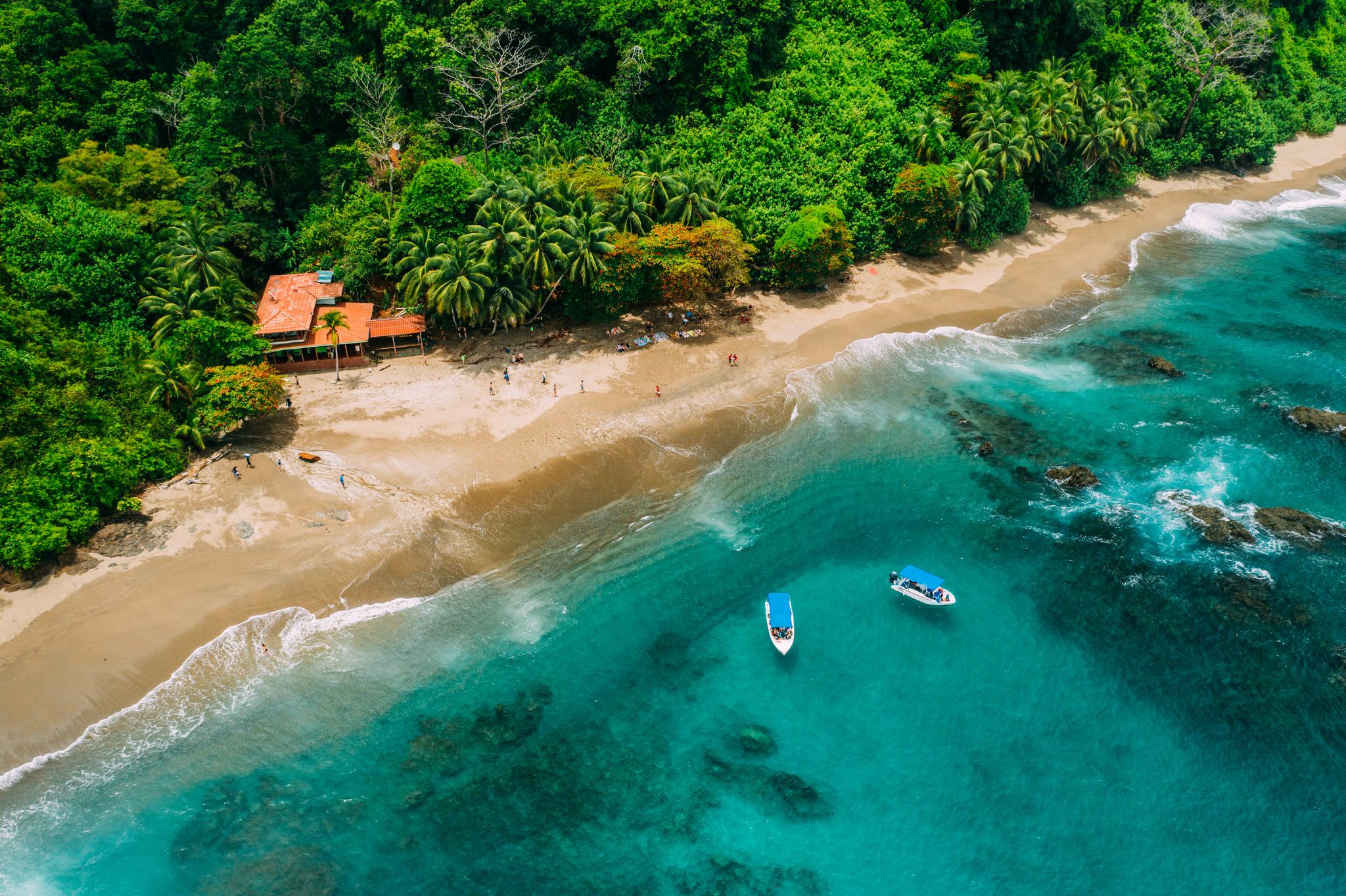 Costa Rica
A more Authentic Costa Rica | Away from the Crowds | Closer to Nature
All of our Costa Rica vacations can be tailored just for you, with dates, durations and itineraries adjusted to suit your needs. Speak to our team for a fully personalized quote.



Nicoya Peninsula
Our ideal Costa Rica beach retreat is somewhere low key, laid back and local. Somewhere that still feels like nature is in charge, where you stay on the edge of a friendly village, rather than in a faceless resort...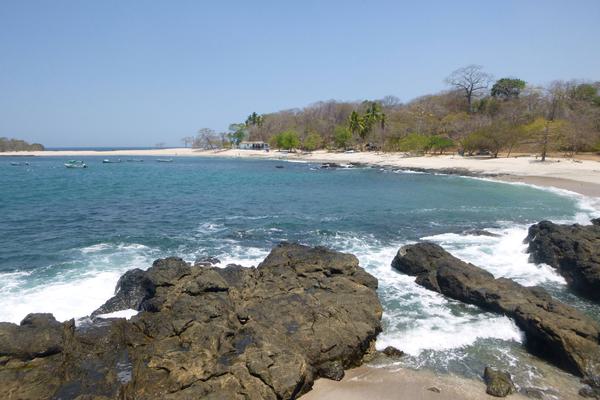 It's somewhere which balances all that with decent restaurants, a huge range of activities on hand and somewhere special to sleep. Not an easy task perhaps, but nor is it an impossible one. There's a little pocket of the Nicoya Peninsula which ticks all the boxes and even makes a few of its own up along the way, including one very special turtle event, on which we'll expand shortly.
Flip flops and shack bars
Ostional is probably our favourite place to stay on the peninsula. It is essentially a small hamlet with one, very 'local', bar on the edge of a 7km long beach, one of the very few with a reef offshore. So the sand is almost white and the bay calm and wonderful for swimming or snorkelling.
The stretch of coast around Ostional is everything you could want from a Costa Rican beach. Friendly, beautiful, relaxing… and not a sports bar in sight. You can kayak in the mangrove swamps, horse ride on the sand and zip wire through the forests. In the water you can surf, SUP, snorkel or scuba dive.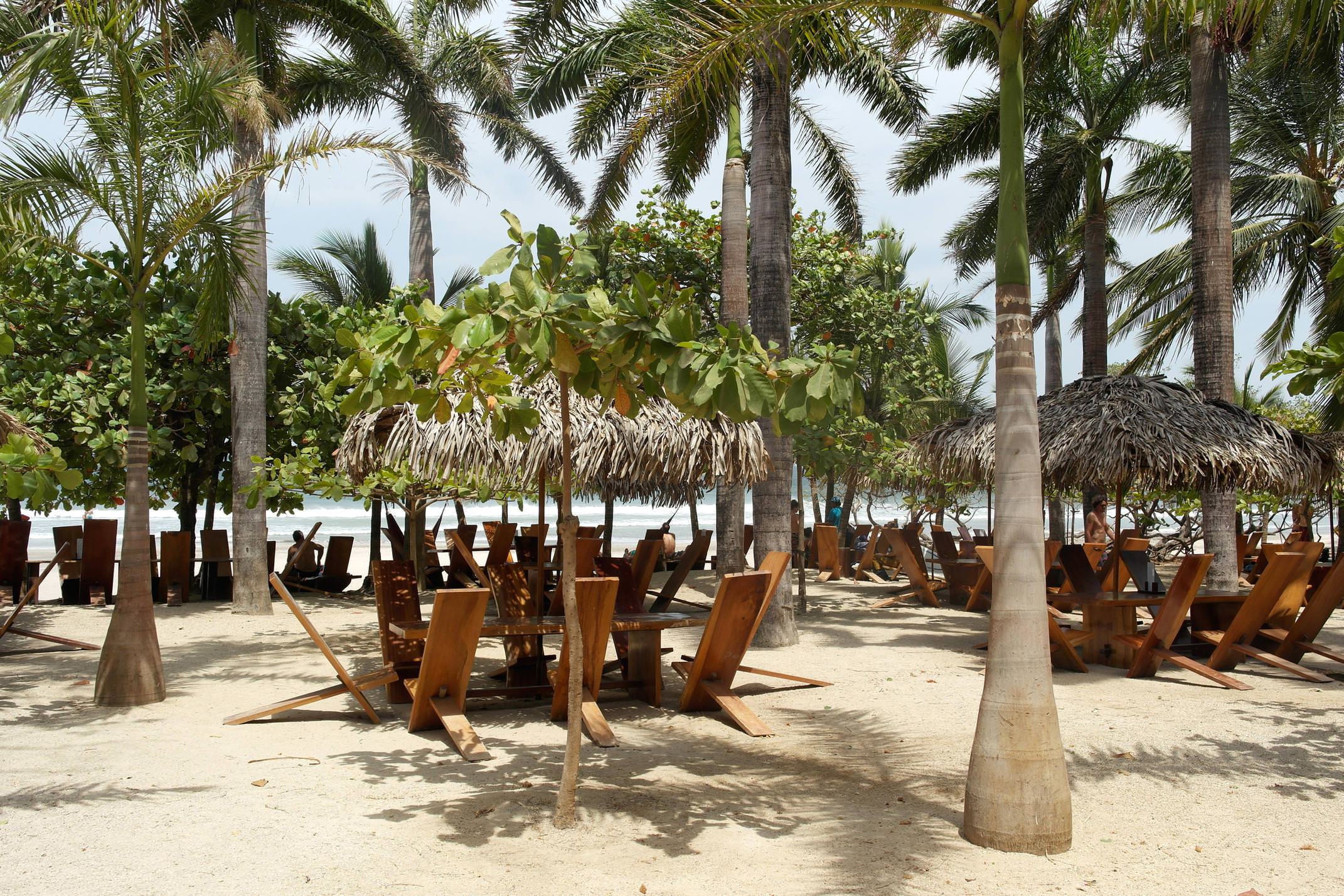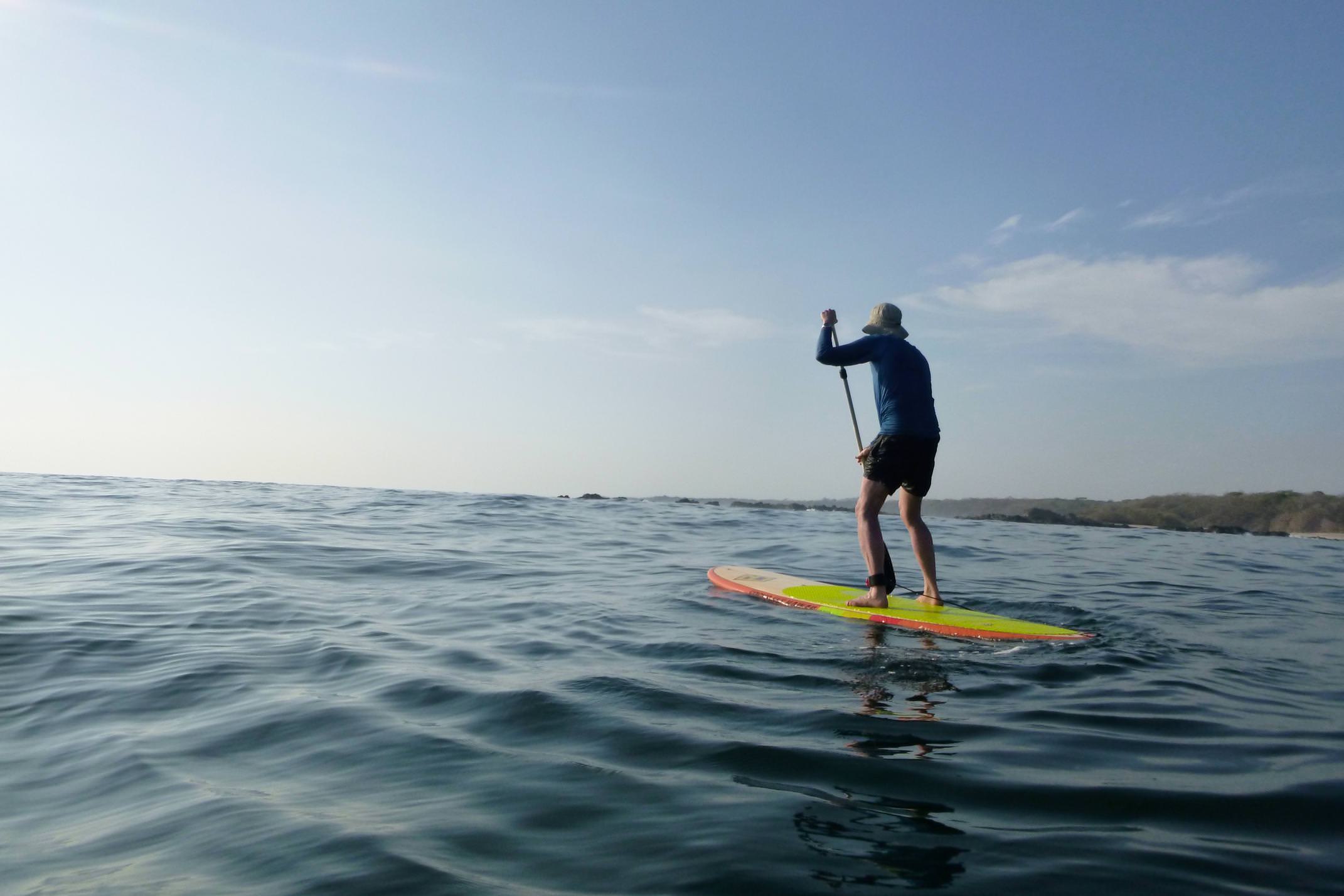 Down the road, Nosara has been drawing an international crowd for decades. It is a fairly low-key place, catering primarily to upmarket surfers. Further south still, Sámara is the Pacific beach village most people will have pictured in their minds: rolling surf, coconut palms shading the sand and little shack bars on the beach. This is a place of flip flops, somewhat unpolished but friendly and a fantastic base for exploring the coast. It's probably the best option for a family beach stay on Costa Rica's northern Pacific coast.
Now, about those turtles...

Olive Ridley arribadas
Ostional's beach has been the single most important nesting site for the Olive Ridley turtle for 60 years and more. It is a most unassuming backdrop for what can be one of nature's greatest sights; the arribada or mass arrival of turtles to lay their eggs. Normally there are a few turtles on shore at night laying eggs. Occasionally, often a few days before the new moon, there is a mass arrival, the arribada. So although you can find some turtles throughout the year, we can help plan your trip when numbers might be higher.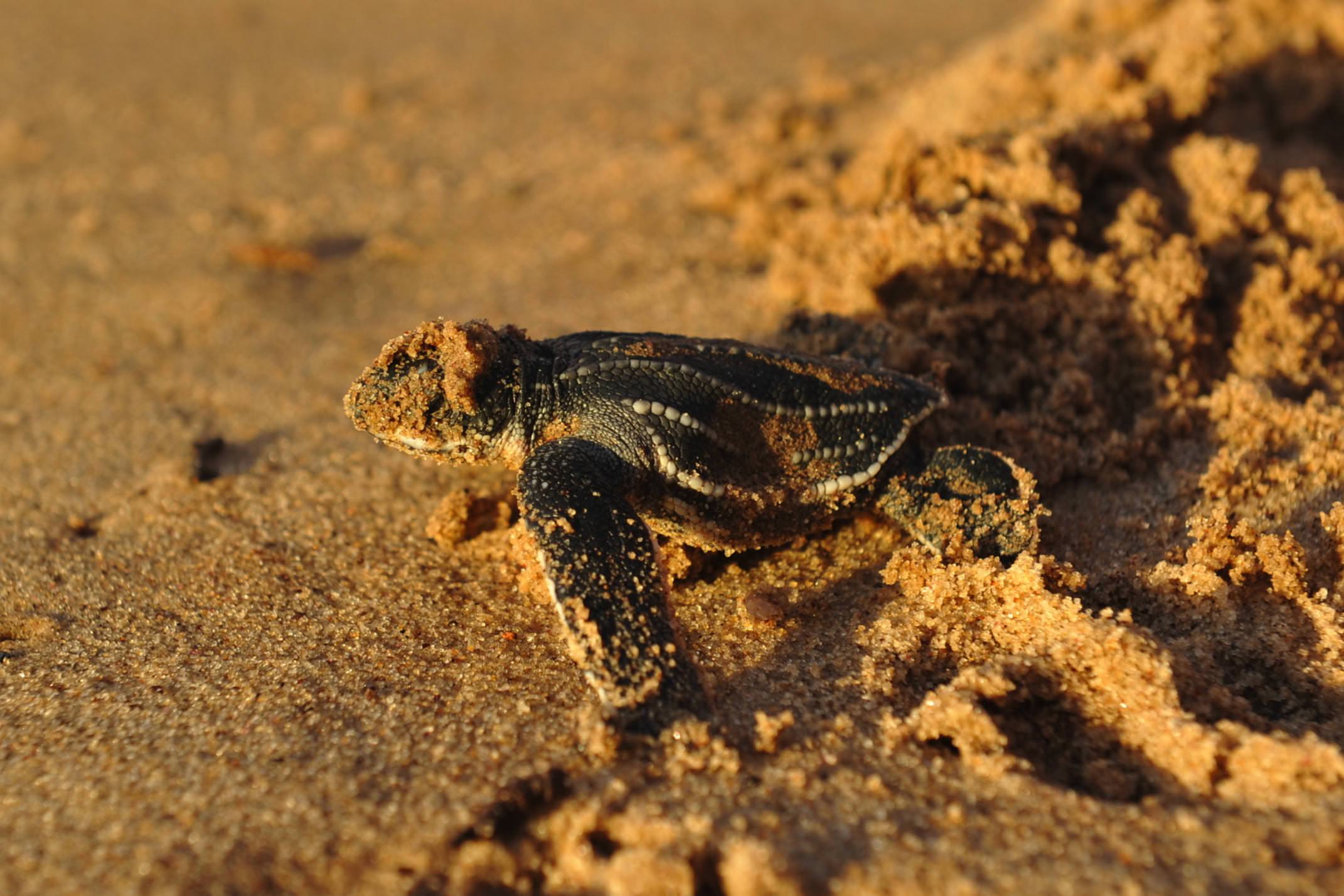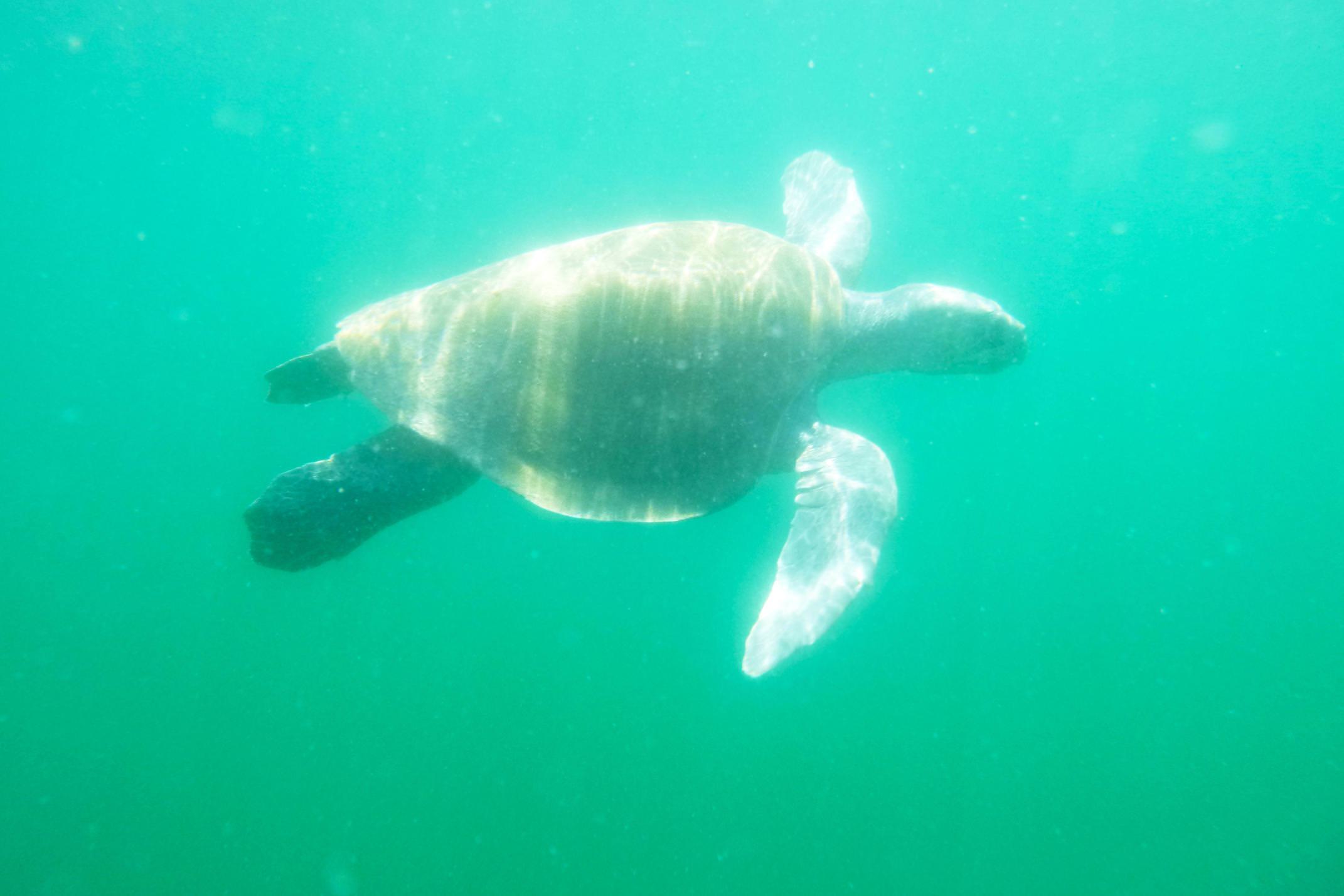 Somewhere special to stay
Set high on a bluff looking out over the Pacific coast at Ostional is perhaps our favourite place to stay in Costa Rica. The hotel itself is rather lovely; seven rooms set out in a little horseshoe looking out over dry forest falling away down to the ocean. It's all nicely done but nothing luxurious or fancy.
What makes it really special is the welcome owners Rolf and Andreas give, greeting you as if you are coming into their home. Rolf in particular, takes time to sit down and ask where you have come from, what you enjoy. Then he'll suggest places you might like to go, where you might like to eat, whether or not the turtles are laying on nearby Ostional beach. They know when to step back, when to talk more and when to simply head back into their private quarters.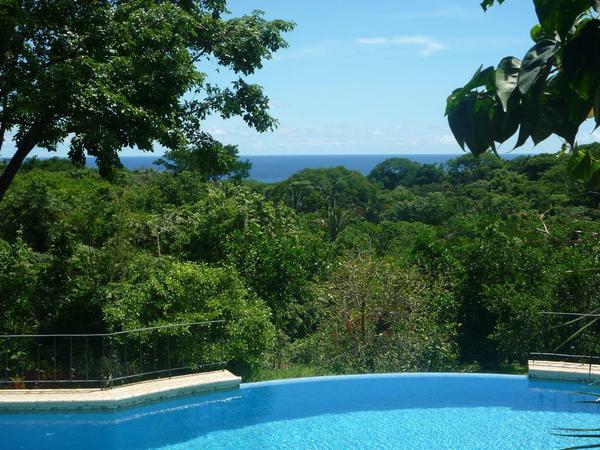 The magic really starts in the evenings though. Sitting out watching the warm sunset from the terrace of your room is a beautiful thing. As is taking an evening dip in the infinity pool with its magical lighting and million dollar views. The warm breeze coming up off the coast is just delicious as you dine on some of the very best food served along this whole stretch of coastline. Back in your room, forget the air conditioning, just slide open the doors to your terrace and fall asleep to the sound of the waves crashing against the shore far below.
How to visit the Nicoya Peninsula with Pura Aventura
Our favourite places on the Nicoya Peninsula are those which strike the balance between offering a good selection of hotels, beachfront cafes and restaurants, but still retaining a peaceful, local atmosphere. The beaches here are some of the best in the country and are fringed by tropical forest or mangroves. Surfing, horse riding along the beach, nature walks and mountain biking are all on offer if you want to be active.
As there is little development down here it's usually best to have your own hire vehicle to give you the freedom to explore should the mood take you. Ideally, you also want to end your Costa Rica vacation up here, winding down from a busy couple of weeks on the go.
You should have plenty of inspiration with the itineraries shared below, but as everything we do is planned to fit you, let's chat through your trip when you're ready.
Travel with Pura Aventura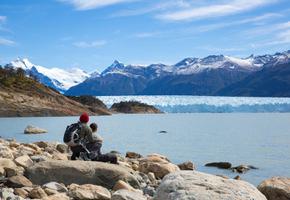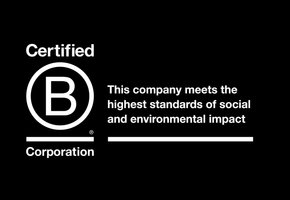 We are one of the first UK travel companies to be certified B Corp – regarded by The Independent as the premier sustainability certification, and described by Which? as "meeting the highest standards of social and environmental performance".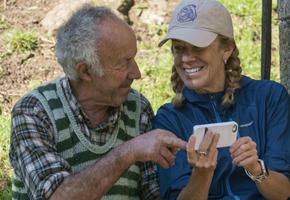 Award-winning Travel Positive