Tales from the road
Together at the end of the world; more than a family holiday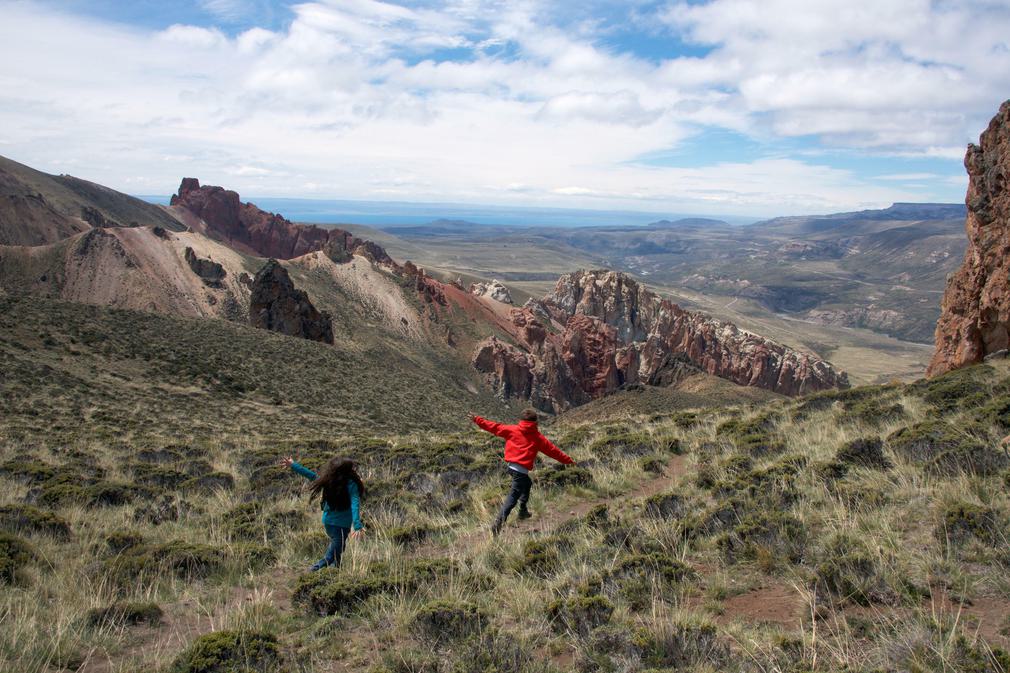 The below is an excerpt from our new book - The Pothole (naturally). It's by renowned travel writer and Pura friend Aaron Millar, about the time he and his family travelled with us on an intrepid road trip down Chile's Carretera Austral. We'd love to share the rest of it and the other 24 stories from the book with you.
But more than that, we want to do our bit, however small, to help communities and individuals made most vulnerable by the coronavirus outbreak. So following the text is a link where you can download a digital copy of The Pothole, in return for a small donation to The National Emergencies Trust.
Together at the end of the world, by Aaron Millar

"Sometimes the smallest things stay with you forever. I remember a beach, one Patagonian summer, on the southern edge of the world, bright turquoise river rushing beside us side, the roar of a waterfall nearby, condors circling above. We'd driven an hour on bumpy dirt tracks to find this place, the Salto Grande. And now it felt like it was ours alone, just the four of us and no one else for miles around, like we'd discovered it for the first time, like it was our secret.

We stayed all day. My son Cameron, 10, howled in and out of the freezing water; my daughter Elise, 6, built castles by the shore and drew driftwood patterns on the beach; my wife, Gillian, laid out a picnic of empanadas and fresh fruit on the sand. I remember, at one point, stepping back, and pausing, breathing, taking it all in. I remember realizing, somehow, that I would remember this for the rest of my life, as if I was living it in the moment. But also, seeing it from the far distant future too, when sandcastles and howling kids were long gone.

Patagonia is the end of the Earth. We had travelled about as far as we could. But, in that moment, we found what we had lost at home: each other..."
To read the full story, please visit our Just Giving appeal page to make a small donation and download your digital copy of The Pothole. If you'd like to gift the book to a friend or loved one, there are instructions on how to do that too.
Thank you.
The Pothole is Pura Aventura's popular monthly email. We share what we love, what interests us and what we find challenging. And we don't Photoshop out the bits everyone else does. We like to think our considered opinions provide food for thought, and will sometimes put a smile on your face. They've even been known to make people cry. You can click here to subscribe and, naturally, unsubscribe at any time.