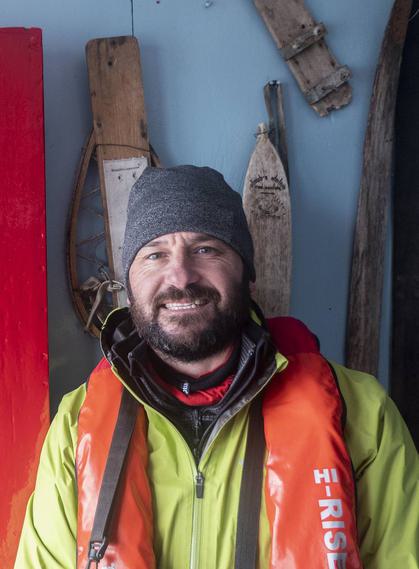 Tales from the road
Diary of a lockdown in Spain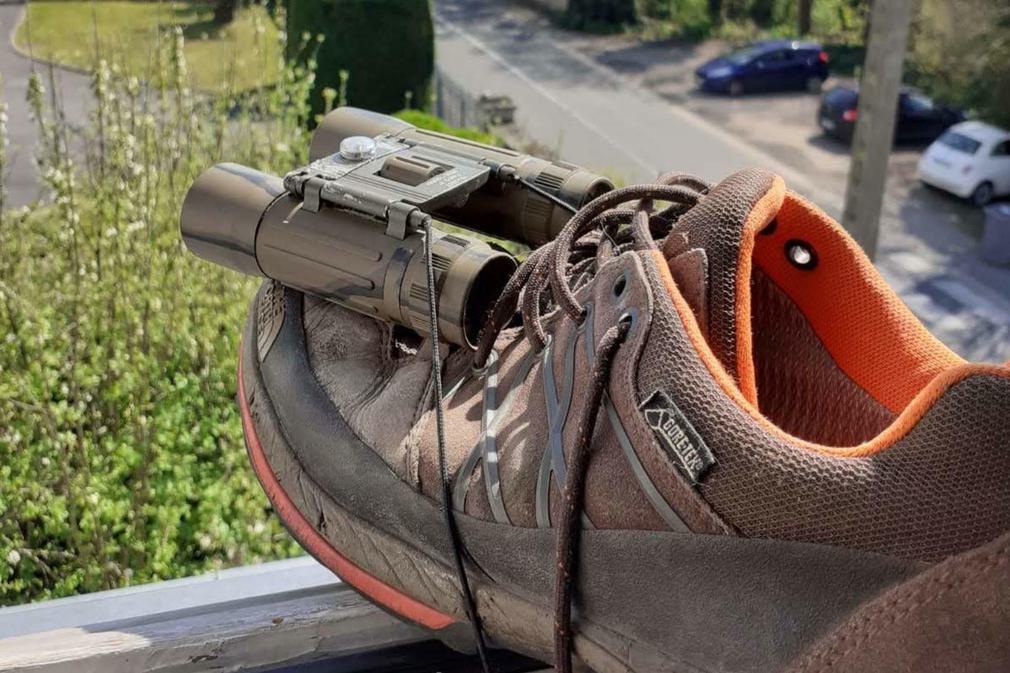 As many of you may know, I haven't spent such a long, uninterrupted spell at home for as long as I can remember. Since I was a teenager my life has been dedicated to travel and the outdoors, not time inside four walls. I suppose I did have a bit of practice recently – in December I spent three weeks aboard a ship to Antarctica. But that was a 'confinement' of a very different and voluntary kind.
In Spain we have been 'locked down' in our house for nearly six weeks. I have been incredibly lucky to spend this confinement in a house with a garden and wide views towards the Picos de Europa mountains. So not really inside four walls. But then again, given we have an intense family life with five boys in the house, four of them teenagers, I think it's only fair we have a bit of extra outdoor space.
I'm appreciating these views more than ever - when the weather allows at least!
Strange weeks for sure, as they have been for everyone, with many worries but also some good things and a few lessons learned on the way. Here are a few chapters of my lockdown.
Slowing down
As for many of us, this period of enforced change has allowed me to slow down a bit from the rush of daily life…to take it all a bit slower. Although I'm still busy and working, I have found time to do some things I had not enjoyed in a while…Watching the 30 species of birds I can see from my window. Reading that 1,000 page masterpiece that has been gathering dust in a corner… Chasing dragons in the garden with my youngest... Playing table tennis on a picnic table with the older boys… Beating the boys at table tennis. I've also found time to sort out all those beautiful images from trips that I've never had time to properly appreciate and share.
I have also had time to reflect a bit about what is important, what is it that I would like to do if I could choose. Can we choose a bit more than we normally do?
We haven't needed those boots in a while...
Virtual mountaineering
I haven't climbed so much in 10 years as I have in the past 40 days! Social media mountain groups have gone crazy with the game of sharing pictures for the world to guess where they were taken. And online movies have allowed me to comfortably climb 65 summits of the Alps, one after the other. I have even explored virgin vertical wall of rock in a hidden Pakistani valley.
Most enjoyable of all, I've followed the mythical Mountain of Storms film featuring the surfing and climbing trip that took Yvon Chouinard (founder of Patagonia), Douglas Tompkins (founder of North Face) and friends back in the 60s to travel in a van from California to open a new climbing route in Argentina's Fitz Roy range. It was a trip which marked them forever, causing Chouinard to set up his outdoor clothing company which remains one of the leaders in sustainable coroporate practice. Of course this trip was the beginning of Douglas Tompkins' decades of dedication to preserving the wild landscapes of Patagonia via the Tompkins Conservation Project, a team we are proud to count among our closest partners.
Keeping in touch with our partners
Talking of partners...staying in touch with them has been a mixture of work and pleasure. After 20 years of close collaboration and work, I consider many of our partners, particularly those in Spain and Portugal, as my friends. Communication with our partners across the world has been constant over these past few weeks.
Luis, one our 'all terrain' guides in Portugal
It's never been so important to stay close, to deal with work issues and to share our feelings, hopes and worries about what we have built together. The links between all the people that make our type of connected travel possible now become even more evident.
One of the most astonishing things is how this crisis has affected absolutely everyone involved in our daily lives. It's the same for the people involved in our holidays: from our daily colleagues, our partner companies that trust us with their clients, the hotels, the restaurants we visit, the drivers…even the shepherds producing Gamoneu cheese up in the Picos are affected if travelling stops. I have kept in touch with our guide community in Portugal and Spain, trying to keep their spirits up and share a laugh with our home version of our Walking Boots photo contest.
Isabel has been swapping walking boots for slippers during lockdown.
Life is not easy for them and some are having to look for alternative sources of income from helping in family businesses to rediscovering other skills. Our wonderful Picos guide Alex, who many of you will know, has gone back to shoeing horses to stay occupied!
Alternative employment for Alex.
26th of April. Freedom day
After 40 days of total lockdown (in Spain we could not go out of the house at all, except for adults going for essential supplies) we are finally allowed out for one hour a day, without meeting up with anyone else, one adult per child. In a house with so many people, we have to organise three teams to go out. But believe it or not, we have to force three of the teenagers to go for a walk!! Even after 40 days in the house they felt no need to get out… for them the real crisis would be to have the internet fall down! The fact is that, being teenagers, what they miss the most is socialising with their friends. And I can understand that. I hope they also understand why I made them go for a walk though…
The first (reluctant) walk in 40 days.
I think that will be the great lesson of this crisis… value the things that are important for each of us. And to me that is clear - sharing the outdoors with the people I love!
The Pothole is Pura Aventura's popular monthly email. We share what we love, what interests us and what we find challenging. And we don't Photoshop out the bits everyone else does. We like to think our considered opinions provide food for thought, and will sometimes put a smile on your face. They've even been known to make people cry. You can click here to subscribe and, naturally, unsubscribe at any time.