Stories to make you smile
Share your #ShoeboxOfMemories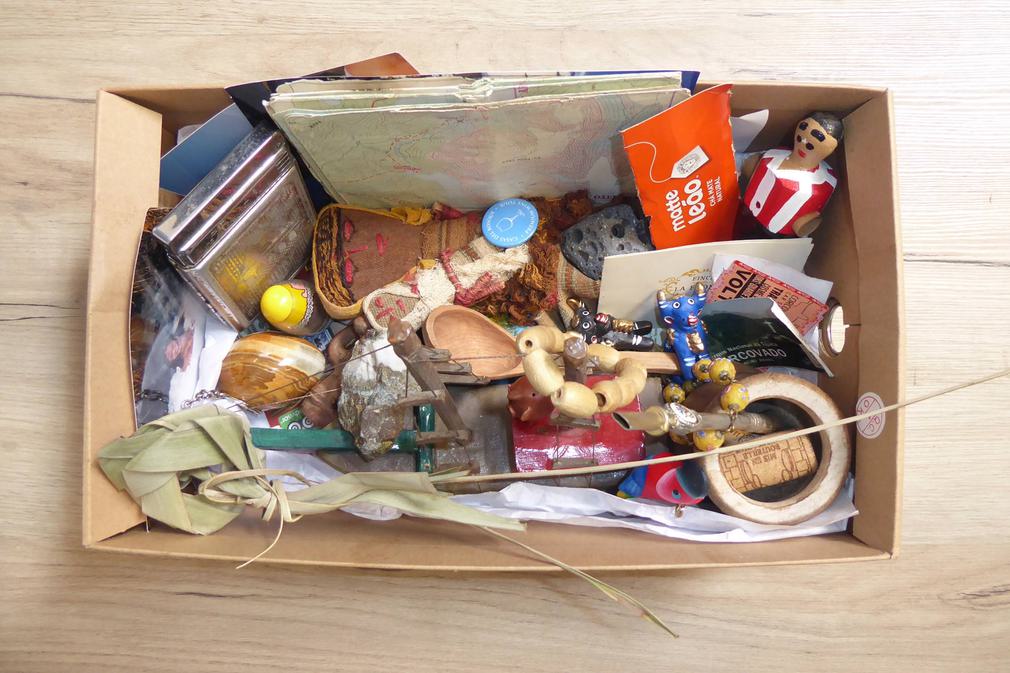 #ShoeboxOfMemories
With all of us spending a bit more time indoors at the moment, it struck us an opportune moment to ask to see some of the mementos, oddities and random objects you've collected over time which tell many a story from your travels.
As we spend a bit more time looking back to past travels, rather than ahead to upcoming trips, reconnecting with those memories brings back a rush of places, people, sights, smells, sounds... But a photo album doesn't always cut it. The best travel stories often aren't very photogenic, like the time I was treated to grilled bull's testicle for my birthday in Honduras. I didn't want to eat the thing, let alone capture its smooth beige features in a holiday snap. But now I love telling the story of my friend Carlos and his beaming face approaching with a paper plate sagging under the weight of a steaming hot bull extremity.
So, for times when a photo isn't enough, there's the Shoebox of Memories, though it might equally be a basket, a bag or a drawer. The box itself doesn't matter, it's what's inside it that counts: miscellaneous items collected on your journeys. These are little mementos with little or no meaning to anyone else, but to you they are a gateway to a memory.
If you've had a copy of our Pothole book, you've already got a label to stick on to get you started. If not, here's one to print out and stick on.
Step one: Find your 'box', it's probably under your bed or at the back of a cupboard. If you haven't got one, get to work gathering your miscellany.
Step two: Pour a glass of wine (optional)
Step three: Children, grandchildren, friends get to pick one object and ask you to tell the the story behind it.
Share your shoeboxes
We're going to need to see these shoeboxes though. You've already seen ours, so fair's fair, right? Please send us a photo and a story or two about your most interesting items and we'll feature the best ones on The Pothole. The easiest way is to simply email them to us at [email protected] or, if you use social media, post them to Facebook or Instagram using #ShoeboxOfMemories.
The Pothole is Pura Aventura's popular monthly email. We share what we love, what interests us and what we find challenging. And we don't Photoshop out the bits everyone else does. We like to think our considered opinions provide food for thought, and will sometimes put a smile on your face. They've even been known to make people cry. You can click here to subscribe and, naturally, unsubscribe at any time.