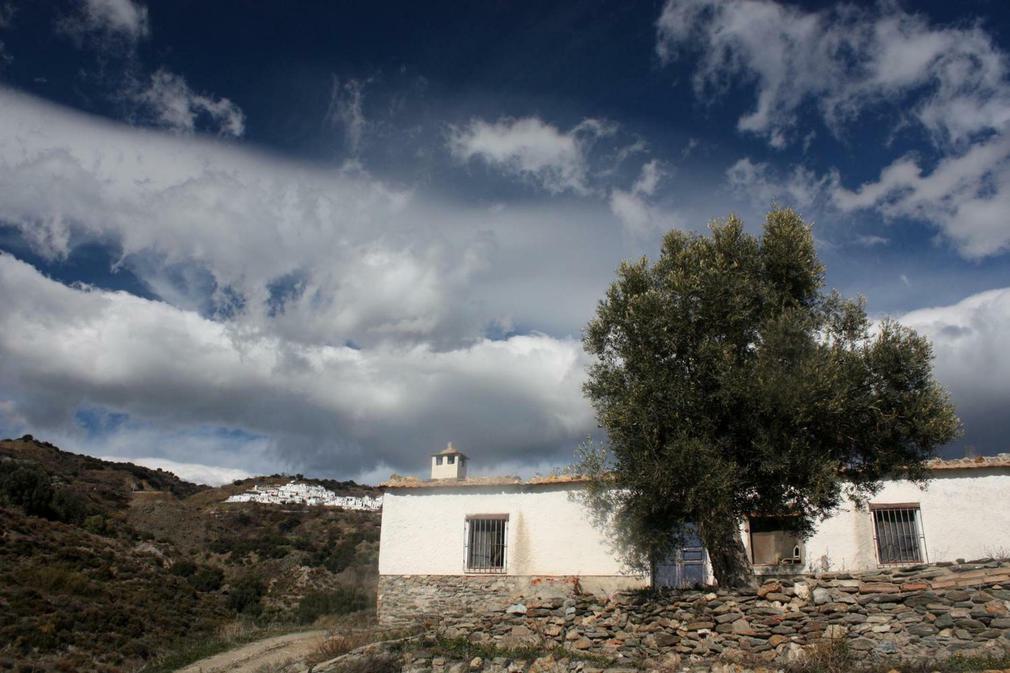 When I got an email from Emma, owner of Las Chimeneas in the Alpujarras, that she was busy baking cakes for the whole school I was momentarily amazed and impressed. I picture my childrens' tiny primary school which still manages to house 210 pupils at any one time. That's a big cake.
Then I remembered that Emma's village has 11 children. Not such a big cake after all.
The school in Mairena has those 11 children aged between 4 -11. I think they go down to the town of Ugijar for secondary school. There is one teacher up in Mairena who basically teaches all of the age groups simultaneously: 'Year 1 you're doing sums, year 4 you're doing fractions' type thing.
In addition to the permanent teacher, each day a second teacher joins to teach specialist subjects so Mondays will be maths, Tuesdays will be science, etc.
On this basis I began to think that this is really a very privileged education.
Crisis, what crisis' With all of the financial woes in Spain at the moment it does seem like an extravagant spend on a tiny school.
I think that is true to a large degree. However, it also struck me that a major objective for local politicians is and must be to get these villages repopulating after years of migration.
What family will move to a village without a school?
As the older generation passes, knowledge and skills are dying out which allow people to work this landscape. It's not just the village that dies, it's the skills, the food. There is a ripple effect which impacts the wider environment and I'm not sure the full extent of that ripple is known.
In truth I'd rather not find out. It's vital that Spain's rural villages survive.
The Pothole is Pura Aventura's popular monthly email. We share what we love, what interests us and what we find challenging. And we don't Photoshop out the bits everyone else does. We like to think our considered opinions provide food for thought, and will sometimes put a smile on your face. They've even been known to make people cry. You can click here to subscribe and, naturally, unsubscribe at any time.