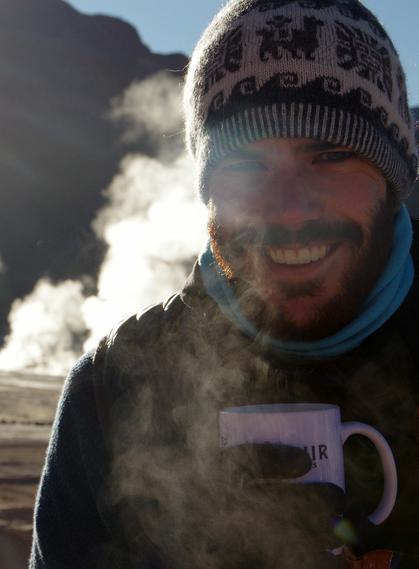 Overtourism: should we ditch our walking boots and go to Disneyland?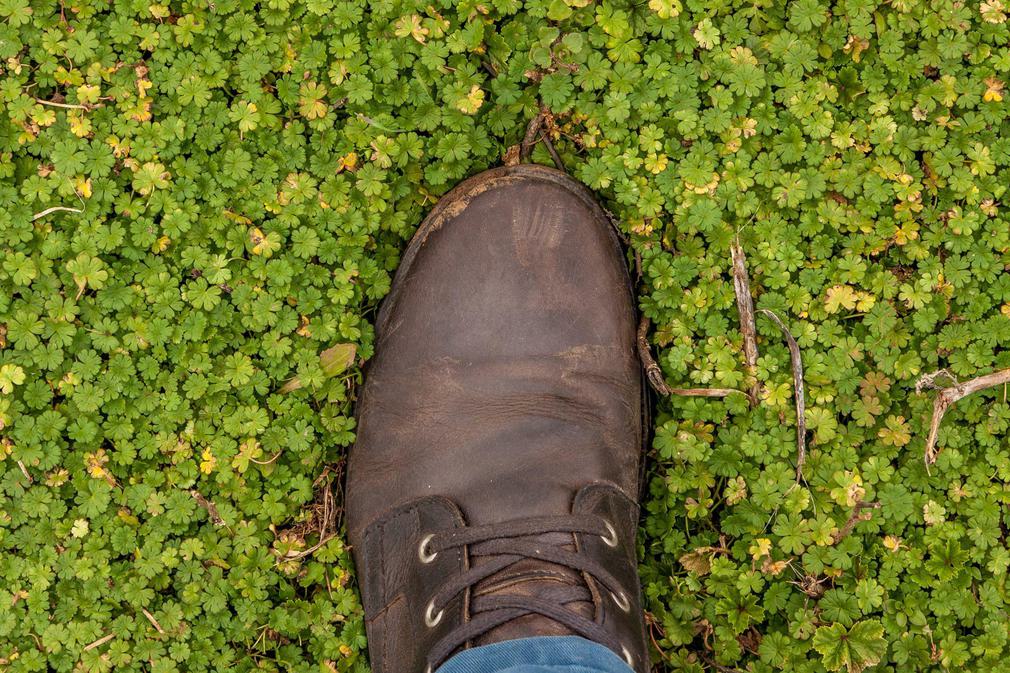 As Pura co-founder Thomas Power joins an expert panel to discuss overtourism at BBC Countryfile Live, we take a deeper look at its consequences and look for ways your travels can positively impact even the most vulnerable of places.
Imperfect though it may be, overtourism is a word I suspect we're all going to be hearing a lot about. It's a word you may or may not be familiar with, but the chances are you have experienced this very 21st century phenomenon first-hand. Probably the easiest way for you to get to grips with its most simple form is to consider it from your own personal perspective; have you ever visited a well-known cultural site, natural wonder or city centre and had your appreciation compromised by an unexpected excess of fellow tourists? Has the reality promised by a postcard perfect iconic view ever been spoiled by a mass of human limbs all competing for the same shot?
It happened to me at Corcovado in Rio de Janeiro five years ago and more recently at Victoria Peak in Hong Kong. Fortunately, given the lofty elevations of these 'must-visit' locations, the presence of compacted tourists has little to no impact on the local community or eco-system, though I wonder what Cristo Redentor makes of the blur of tourists which whirl around his feet each day. Overtourism, at least the part that we most care about, more specifically relates to the impact of mass-tourism at a more local level and the way which we all behave before and after the plane touches down. It's not just a question of numbers.
So maybe you've witnessed those uncomfortable selfies being snapped at sacred sites? Perhaps you yourself have felt a tinge of guilt at having captured a private moment of a local for prosperity? What about that litter over there by the fountain? Or the exotic bird or mammal being scared away by the frightening prospect of a zoom lens or smart phone being thrust in its direction? Individually these are small crimes which we have all probably been guilty of, but together they can have damaging long-term consequences for those who make their home in a place we merely pass through. Being spat at by an alpaca for getting too close was not my finest moment in Peru.
Overtourism has far wider reaching consequences than me not getting an empty shot of the Ponte di Rialto, or you having to battle your way through the crowds on La Rambla. Its effects reach the cloud forest of Costa Rica, the Inca citadels of Peru and the glaciers, mountains and lakes of Chilean Patagonia.
It was in this context that an expert panel was assembled to discuss the topic at the Quilter Cheviot stand on the opening day of BBC Countryfile Live 2018. Pura Aventura co-founder Thomas Power took his place alongside Selective Asia CEO Nick Pulley, respected industry expert and responsible travel champion Dr Harold Goodwin and author and broadcaster Phoebe Smith - a lover of the great outdoors.
Moderator Joe Crowley with Thomas Power, Phoebe Smith, Nick Pulley & Harold Goodwin
Among the myriad of distinct opinions and anecdotes, agreements and disagreements which arose from the debate, some key themes emerged to provide food for thought for a new audience of conscientious and responsible travellers. Is it still morally acceptable to visit Machu Picchu? Are we trampling on local ways of life in that off the beaten track village we love so much? Should we all just go to Disneyland and submit to the charms of luxury ocean cruising? In fact, let's start there. "I'm all for cruise ships and Disneyland – they keep tourists contained to specific areas specially designed for tourism purposes and limit the damage done to surrounding areas." Dr Harold Goodwin.
Harold's point is perhaps a slightly tongue in cheek one, but perfectly valid and worthy of deeper consideration. If we did indeed sacrifice a few areas to mass tourism then we preserve the traditional lifestyles, tranquillity and architectural integrity of smaller communities and the delicate habitats of the world's eco-systems. It is a wider point that we are part of a growing middle class, privileged to be able to travel the world. We live in contrast to a bygone day when a list of possible holiday destinations was not a complete atlas of the world with a few names crossed out. Harold's later reference to "breaking point" is a call to action for us all; it's time to take this stuff seriously. Patterns of behaviour need to be broken.
Cruise ship depositing day trippers into the heart of Lisbon
Of course, the charms of Mickey Mouse only last so long and we'd soon get sick of each other and our limits hemmed in by an ocean liner drifting across the open sea. That's unless our destination was somewhere like Antarctica or the Galapagos Islands of course, which happen to be two of the most precious eco-systems in the world. If you yourself have had the pleasure of witnessing the penguins and icebergs of the Frozen Continent or the iguanas and volcanic landscapes of the Enchanted Islands then you'll most likely have returned with a memory card full of fantastic images, a treasure trove of fascinating anecdotes and, most importantly, a heightened awareness of the need to conserve these amazing places. If so, you'll mirror the collective sentiments of our own travellers.
So hooray for expedition cruises, but what about the villages, towns and cities which are creaking under the weight of day trippers? Leaving them to go about their daily lives in peace is clearly a virtuous idea and one which works just fine for communities in every corner of the globe. Creating a James Bond-inspired Day of the Dead parade in Mexico City drew international and domestic visitors away from the more intimate and private celebration observed on the tiny island of Jantizo in Pátzcuaro Lake. But we equally can't ignore the power our collective tourist dollar can have in struggling economies; filling rooms in small guesthouses and tables in family-run restaurants is the lifeblood of many. Whilst it has created what is clearly an unequal relationship of dependence, sweeping away the demand will leave a devastating vacuum.
So where's the middle ground? For a positive example of how it can work we refer you to the fishing village of Cadaqués in Catalonia, the meeting point between the Pyrenees and the Mediterranean Sea and a favourite of Salvador Dalí (and Pura Aventura). The villages' present-day residents have managed to strike a delicate and fruitful balance between embracing tourism and retaining the traditional fishing industry, to the benefit and enrichment of all. It's a place where you will stay in a local hotel, eat at a local restaurant and observe local life without interfering with it. We therefore take pleasure in sharing it with our travellers, who reciprocate by helping to protect its charms for future generations. Returning to Harold's original point though, it is clearly the sort of place vulnerable to the destructive effects of overtourism – we need to do what we can to look after it. "I've spoken to a lot of people who tell me that they've always wanted to go to Machu Picchu, but now they don't - it's just too busy." - Harold Goodwin
Let's extend the debate beyond human communities and into the cloud forests, jungles and mountains and, as Harold proposes, all the way to the Inca citadel of Machu Picchu. The question of whether you should visit Machu Picchu is a straightforward one in our opinion – yes you absolutely should. There are glorious Inca ruins scattered throughout the Sacred Valley and some of these, particularly the lesser-known ones which require an invigorating day hike to reach, provide enriching experiences to our travellers. But what Machu Picchu represents – the pinnacle of Inca ingenuity - and its immense scale and improbable location surrounded by misty cloud forest make it unique.
There is a point to be made here though. Visiting Machu Picchu should be a truly unforgettable experience, a memory you can look back on without having it marred by an overflow of visitors all wondering how on earth you get those amazing photos of it without another tourist in sight. So on every trip we plan to Peru we take a considered approach as to how you can maximise your visit, arriving at a quieter time in the afternoon when the light is better than the much vaunted sunrise and giving you an extra night to return to the ruins with your guide to explore in more detail and at your own pace.
It's still possible to get relatively empty-looking photos of Machu Picchu
Adopting such an approach greatly improves the experience for you, but ultimately does little to alleviate the strain for the archaeological site – after all you're still another visitor whenever you visit. Your behaviour there clearly will determine your impact on the ruin, but for some places we have long since decided to give them a wide berth in most circumstances, nowhere more so than in Costa Rica.
As much as we loved (note the past tense) the likes of Monteverde, Arenal and Manuel Antonio a decade or two ago, these once pristine eco-systems have inevitably suffered under the influx of tourists. An infrastructure has had to be built to accommodate mass-tourism, leading to commercialisation and the disruption of wildlife habitats. Although the former two are great for families and can still be enjoyed if approached in the right way, these star names have failed to deliver on what they promise for some time. There are many better places to enjoy cloud forest, volcanoes and jungle-fringed beaches away from the maddening crowds.
One anecdote I was once told perfectly sums up Harold's point. A friend of mine was out on a guided bird walk in Monteverde, hoping to catch a glimpse of the elusive Resplendent Quetzal. Upon hearing its calls in the distance, the guide did his best to mimic it himself to encourage the bird closer - we are already on shaky ground here. The attempt failed and so they went on with their day. The next day the guide sheepishly revealed to the group that the call he heard had not emanated from a Resplendent Quetzal, but rather another guide leading another group. That's not the Costa Rica we want to share with you. "If you want to know the best place to go for dinner in a fishing village in Spain, all you need to do is go to the harbour and ask if any of the fishermen have their own restaurant – that's where the food will be the freshest." Thomas Power
Thomas' point neatly leads us from discussing where to go and how to approach your travels, on to how we should all behave after clearing passport control. It also allows us to ask ourselves one very important question – where's our money going?
The reason why we always prioritise local family-run lodges, guest houses and hotels is two-fold. First and foremost, we believe it provides a more enriching and personal experience - especially when you're in the company of our long-time friends in Spain or Chilean Patagonia. Secondly, it provides income to the host, wages for their workers and a regular injection into the local economy when the money gets spent and taxes are paid. It's a win for you, a win for us and a win for the community.
Idyllic view over Cadaqués in Catalonia
You may also have noticed that we love our food at Pura. Be it Ibérico ham, Basque pintxos, Patagonian lamb or Peruvian ceviche, we take immense pleasure in eating and drinking our way through the local gastronomic delights. We encourage all our travellers to eat at our favourite places and there are few better ways to get an insight into the culture of a new destination than by sampling its local delicacies and understanding their story from source to plate.
It's not just when you're on holiday that you can make a difference either. Have you ever visited a small boutique vineyard and fell in love with their wine so much that you seek it out upon return? We certainly have countless time in La Rioja and the region is my own personal go-to choice. With a small amount of consideration and some shopping around you can make a small contribution to ensuring that the produce of even the most far-flung pocket of Europe or Latin America can still be enjoyed long after you return home. "** During **** Tak **** Bat each morning in **** Luang **** Prabang, as long lines of saffron robes monks leave their temples to receive alms from the faithful, you will almost always encounter hordes of selfie taking tourists impacting a centuries old religious ceremony. We advise clients of the impact they could make just be being there **** and also **** suggest alternative locations where they can have a more positive experience ***" Nick Pulley* "Travel to me is one of the best methods to get rid of the lack of understanding between cultures, the lack of understanding of the environment" Phoebe Smith
Herein lies what is perhaps the heart of the problem and the most difficult to satisfactorily resolve. In truth nobody is going to be put off when we talk to them about how we approach Machu Picchu or suggest they stay in a lovely family guest house in the mountains of Northern Spain. I suspect you wouldn't be either.
Observing the locals is also one of the great joys of travelling and provides an invaluable window into the local culture and traditional lifestyles. The gauchos of Patagonia, the jungle-dwellers of the Ecuadorian Amazon and the pilgrims of the Camino de Santiago are all wonderfully vivid and tempting photo subjects. I greatly value the photos I took in Peru and Bolivia of locals in traditional Quechua or Aymara dress because of the stories they tell. But is it fair to be wielding our lenses in their direction?
Richard Hanson - Hanson Images/Selective Asia
A distant shepherd tending his flock in the high pastures of the Picos de Europa can comfortably be considered an incidental part of the landscape and you can fire your shutter with a clear conscience. It gets harder as you get much closer and the scale is tipped firmly the other way when religious practices are involved. So you find yourself with a wonderful story to tell but questioning whether you can morally seek out the image you want to accompany it without bothering anyone.
The best-case scenario is obviously talking to a potential subject to ask questions and demonstrate an appreciation for their culture before seeking permission to take a few photos. This is where your guide can prove invaluable in facilitating conversation and helping you understand the correct etiquette. In doing so you validate Phoebe's eloquent words.
Even so, every time I see the charming photo I took of a group of Zen Buddhist monks laughing and conversing in the grounds of a Chengdu temple in China, I also see the disapproving look and the shake of the head directed towards me by one of its number not long after. We all cross the line sometimes. Sorry Nick – must try harder. "We can all take just a little bit more responsibility – if everyone picked up a bit of litter or if everyone on a cruise or in an all-inclusive resort went out to eat locally just once, we can make a small contribution that would all add up." Thomas Power
We end then with a final thought from Thomas. Whether you're an active and adventurous 'Pura' type or you prefer the ease and comfort of an all-inclusive resort or cruise, we can all do something small every time we travel to ease the burden on our wonderful cities, landscapes and historical monuments. Just like turning the lights off when not needed, having a shower instead of a bath, avoiding single use plastic and taking the time to recycle whatever we can, our collective efforts can be extraordinarily powerful and breed habits in others and in future generations. After all, overtourism – or perhaps we should call it irresponsible, careless or damaging tourism – is a shared responsibility for all. Even more so for those of us who love getting out of the daily routine, lacing up our walking boots and exploring the great outdoors.
Thomas Power, Co-founder of Pura Aventura, discussing overtourism at the Quilter Cheviot stand during BBC Countryfile Live 2018
Get in touch Subscribe to The Pothole
The Pothole is Pura Aventura's popular monthly email. We share what we love, what interests us and what we find challenging. And we don't Photoshop out the bits everyone else does. We like to think our considered opinions provide food for thought, and will sometimes put a smile on your face. They've even been known to make people cry. You can click here to subscribe and, naturally, unsubscribe at any time.
The Pothole is Pura Aventura's popular monthly email. We share what we love, what interests us and what we find challenging. And we don't Photoshop out the bits everyone else does. We like to think our considered opinions provide food for thought, and will sometimes put a smile on your face. They've even been known to make people cry. You can click here to subscribe and, naturally, unsubscribe at any time.