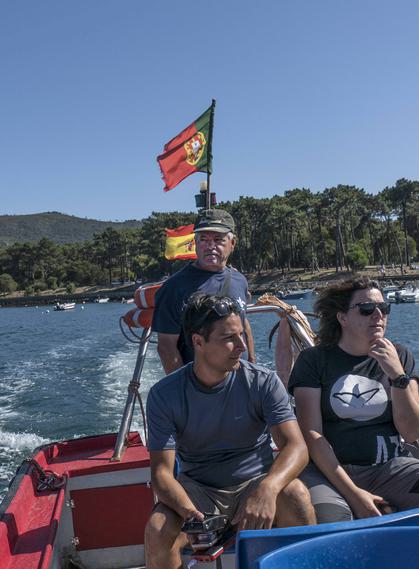 Our guide to Peruvian food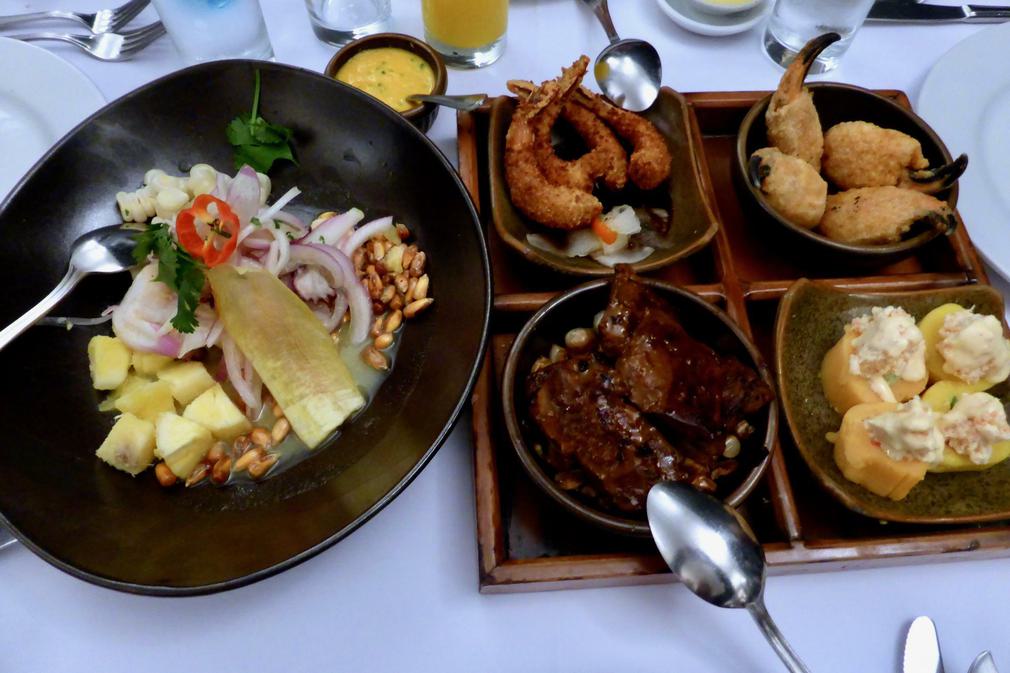 One of the great joys of travel is discovering the foods and flavours of other countries. This is a topic which is never far from our thoughts, here at Pura. Food is indeed a vital part of our trips as we believe that it's a fabulous way for understanding the places and the cultures you're visiting.
Winning the World's Leading Culinary Destination for the past six years, it's no surprise that Peruvian cuisine is becoming exceedingly popular.
What makes Peruvian food unique?
Based on local, fresh ingredients, Peru's food is remarkably varied in flavour, colour and content. The reason of this being that the food here comes from three unique regions: the coast, the mountain and the jungle.
But, maybe more importantly, the fascinating blend of cultures in Peru in the last 500 years - from native to Spanish, African, Chinese, French and Japanese - is what have forged to create today's delicious and unique Peruvian cuisine.
With such great diversity, there is no doubt the culinary traditions is what makes Peru one of our favourite countries on earth.
Andean cuisine
Fortunately enough, the inaccessibility of the Andes meant communities have been able to preserve their ancient traditions and food for centuries. For that reason, today's Andean diet still closely resembles to the food the Incas prepared hundreds of years ago. Pachamanca is certainly the most distinctive of its cooking methods. It centres around burying food in the ground surrounded by hot rocks - the slow cooking creating fabulous flavours. You'll find versions of it in traditional restaurants across Peru.
Learn more about the Peruvian indigenous diet »
Amazonian cuisine
With 60% of its territory being within the Amazon rainforest, the Peruvian Amazon cuisine is rich in fruits and freshwater fish such as paiche, sabalo or even piranha among many others. They are prepared in many dishes including soups and stews.
Chifa
Peruvian-Chinese fusion food often surprises travellers visiting Peru. Literally meaning to eat rice, Chifa has been brought by East Asian immigrants who have adapted their cuisine by incorporating many Peruvian elements because they didn't find their ingredients. Peru is known to be the country with the most Chinese restaurants in South America so it won't be difficult for you to come across it!
Nikkei
Having the second largest ethnic Japanese population in South America, Peru's Japanese community has also had a significant cultural impact on Peruvian food. Fresh fish-based Nikkei is today one of the most iconic Peruvian food and happily the latest gastronomic sensation to hit Europe's culinary capitals.
Novo-Andean cuisine
In recent years, Peruvian chefs decided to give a renewal to ancient Peruvian food. Basically, they created a new culinary style by taking the ingredients and traditions of pre-Hispanic Peru and successfully combined them with international cuisine to achieve a perfect harmony with sparing use of spices in lightly cooked, mild flavored and very low-fat dishes.
Popular Peruvian Cuisine
Whilst it would be silly to claim that we've listed the entire food and drinks from Peru, the followings are actually a short list of the ones you'll most likely come across on your travels throughout Peru.
Please, note that most of the following dishes are meat or fish based as they are the most traditional meals. But vegetarians are in fact reasonably well catered for in Peru, particularly within the Andean and Amazonian diets.
Fish
Ceviche is the pride of Peru and the closest thing to a national dish. There are hundreds of varieties of ceviche but the most traditional combines the freshest sea bass with lime, chili pepper, purple onions, sweet potato and corn. The fish cooks in the acidity of the lime juice, so it never meets heat, and is eaten cold. Unlike in other countries where the fish is left to cook for a considerable amount of time, in Peru the fish only touches the lime juice for a minute or two before it is served.
Our favourite Ceviche recipe »
Tiradito is a little like ceviche but without the onions. Ingredients and style are similar but with a more Japanese take on the dish.
Causa Limeña is a summer treat in Lima. Imagine a ramekin filled with layers of cold mashed potato, avocado, corn and fish, tipped out onto a plate and served.
Chinguirito dried and salted guitarfish is a typical seafood dish in Northern Peru - Tumbes, Piura, Lambayeque and La Libertad regions - that is served with mild creamed yellow peppers.
Arroz con Camarones (prawns) - you can also find it con Pato (duck) or con Pollo (chicken) - is much like a paella meets a stir fry. These are common and very tasty dishes that highlight the way in which Peruvian food derives its influences from all comers.
Patarashca fish wrapped in banana leaves and cooked over a fire.
Meat
Lomo saltado is sautéed beef tenderloin stir-fried with red onions, tomatoes, vinegar, ginger, yellow chilies, soy sauce, coriander and fried potato to be found on almost every menu.
Ají de Gallina is a spicy chicken stew, shredded boiled hen stewed in a thick, nutty, cheesy and creamy sauce, and served with rice and boiled potatoes.
Cuy or guinea pig is very much an Andean dish. Around Cusco you will often see it served whole in more traditional restaurants, roasted on a skewer with its legs splayed out. If you would rather not eat it whole, it is common now to find it in fusion dishes in upscale restaurants - think Peking cuy.
Anticuchos are skewers of marinated and spiced grilled meat, usually beef heart. A very popular and delicious street food.
Pachamanca is really more a cooking method than a specific dish. It comes from the Andes and centres around burying your food in the ground surrounded by hot rocks. The slow cooking creates fabulous flavours. You'll find versions of it in traditional restaurants across Peru.
Pollo a la Brasa is grilled chicken and therefore not at all unique to Peru though it is one of the country's favourite foods. It is marinated in a particular way which makes it very well worth trying if you can.
Rocoto Relleno are hot red peppers stuffed with minced meat, spices, vegetables, cheese, eggs and milk.
In the Amazon meats and plantains are ever present in the main dishes, like grilled banana plantains (tacacho) with deep-fried beef (cecina) served with chopped onions and dried meat.
Cau-cau is an African-Peruvian food which includes grilled beef kebabs, tripe and potato stew in coriander, yellow peppers and herbs, and
Tacu-tacu, is a hot-fried beans and rice dough stuffed with beef - it can also be done with shellfish.
Juane is a delicious and aromatic rice dish produced by an immense variety of spices: pepper, annatto seed, cumin, cilantro, oregano, and bay leaf. Large bijao (Calathea allouia) leaves wrap this exotic mixture stuffed with chicken pieces, egg, and olive.
Tamal is a hot dry corn mash filled with hot peppers and chicken or pork and wrapped in banana tree leaves for slow cooking.
Papa Rellena is a potato croquette stuffed with spicy ground beef. The beef is heavily flavoured with onion, garlic, cumin and paprika.
Soltero is made of broad beans, corn, olives and chopped hot red peppers; and ocopa or sliced potatoes with peanut, onion and cracker cream and, finally, chicharrones or deep-fried pork.
Adobo is a pork loin stew made with hot peppers, onions and corn beer called chicha, served with bread.
Picantes are spicy dishes made of pork or beef, lamb or duck.
Peruvian versions of Chinese dishes include chaufa Cantonese rice, and beef-sautéed with onions and tomatoes in a red peppers, tomatoes and soy sauce, which are local favorites.
Locro is a stew of beef, pork, beans and vegetables.
Chupe is a concentrated broth made from shrimp head extract and accompanied by shrimp tails, dried red chili peppers that are then toasted, poached eggs, yellow potatoes, rice, fresh cheese, and milk. A traditional delicacy of Arequipa cuisine.
Pachamanca is a beef, lamb, pork and guinea pig dish cooked on hot stones with broad beans, potatoes and humitas, in a hole covered with leaves and soil
Cuy chactado is guinea pig fried under the pressure of a stone.
Ají­ de gallina is a chicken and cheese stew; potato dough stuffed with spiced ground beef, grilled chicken, charcoal-cooked chicken with fries and a spicy sauce.
Vegetarian
Papas a la Huancaína is a tasty potato based dish made with milk or cheese topped with a spicy sauce.
Tacu Tacu is a pancake made of rice and beans. This dish was invented by African slaves working on Peru's haciendas looking to turn leftovers into a filling meal. Generally you'll find them with onion, spices and bacon added. On top, depending on the version you ask for, you may find a fried plantain, a bit of steak and even an egg.
Fruits are really important in Peru too as the Amazon basin produces incredible variety. Things you might like to look out for in particular are chirimoya, aguaymanto and lucuma. Chirimoya is known as the custard apple because it tastes exactly like apple custard. The aguaymanto is the cape gooseberry and grows in the highlands. It creates some fabulous contrasts in Nuevo-Andino cooking. Lucuma is a subtropical fruit, native to Peru, which you won't eat raw but will see as a very popular ice cream flavour. It tastes somewhere between maple syrup and sweet potato.
Soups and stews
Inchicapi is a chicken soup with peanuts, coriander and manioc.
Carachama is a fish soup cooked also with banana plantain and coriander.
Patasca is a maize soup.
Salsas
Sauces are a big part of life here. Dive in and experiment, enjoy them, but do dip your toe in the water first – salsas are commonly pretty spicy.
Salsa de Aji is a yellow chili sauce which goes with everything.
Salsa Huancaina is the spicy cheese sauce referred to above.
Salsa verde is coriander based.
Salsa ocopa is a Peruvian black mint sauce from near Arequipa, which has an unusual flavour but is delicious.
Drinks
Pisco Sour is an adventure in every sense of the word. The sweet, the cold and the volatile are mixed in Peru's national cocktail, made out from pisco, lime, sugar, egg white and topped with angostura bitters. A sensitive palate, a sensible drinker and any excuse are enough to drink a Pisco Sour as it is only made in Perú.
Suspiro a la Limeña is another iconic Peruvian cocktail. As in every art of love, a sigh will be got by he who knows how to prepare a Lima Sigh, sweet and tempting. A yoke of cooked sweetened and condensed milk is covered with a mixture of meringue, port wine, and a touch of cinnamon.
Mostly produced in the Ica region south of Lima, Peruvian wines are not bad. However, wine lists in restaurants usually tend to be heavily biased towards Chilean and Argentine wines.
Cusqueña and Arequipeña are the most common brands of local beers in Cusco while the Cristal and Pilsner brands dominate Lima.
Chicha is a local maize beer, usually homemade. It is not for the faint of heart and is usually only sold in rural areas - look out for a red flag posted outside a house in the Sacred Valley.
Chicha Morada is a delicious soft drink made with purple maize and spices.
The fluorescent yellow Inca Cola is the Peruvian version of Coca Cola, only sweeter. Handle with care!
Aguajina is a refreshing drink made from the aguaje a jungle fruit
Masato is a fermented manioc and sugar beer.
Chuchuhuasi is a fermented beer made from the chuchuhuasi root.
Uvachado is prepared with grapes
Chapo is a cooked banana, water and milk beverage.
Generally speaking, coffee in liquid form is often brought to the table in a small jug accompanied by a mug of hot water to which you add the coffee essence and milk (leche). Although Peru produces some of the finest coffee beans in the world, most get exported. In common with so much of Latin America, it can be surprisingly hard to get your hands on a decent cup of coffee.
However, it's not impossible, so please don't resort to Starbucks! In Lima you have Bisetti on Avenida Pedro de Osma, 116, Barranco where they roast their own beans. Elsewhere look for Tunki coffee being served, that's usually good. While in nearby Miraflores, Café Haiti, Diagonal 160, Miraflores is hard to miss. It's been around for 50 years but manages to mix traditional café good looks with the signage of a kebab shop, but it does do very good coffee.
Desserts
An endless list of desserts is topped by suspiros meringues in a sweet milk custard, and purple corn custard or mazamorra morada.
You can also find chapana (manioc flour sweet), ricotta and molasses syrup, cocadas (coconut and molasses sweet), tojosh api (fermented maize custard), manjarblanco (milk flummery), jellies (made of mulberries and elderberries) and quinoa imperial (with milk and passion fruit jelly).
Other favorites include rice milk pudding made with pisco grape brandy, Doña Pepa nougat that brings together the flavors of sweet baked wheat flour sticks, lard, eggs and anis seed layered with fruit and sugar syrup and finally fried doughnuts or picarones made from yam flour bathed in molasses syrup.
What about food safety in Peru?
Going against popular belief, food, rather than water, is usually the culprit of intestinal problems. Eating well cooked, piping hot food, is possibly the best way to avoid problems.
Avoid uncooked and under cooked foods. Salads in particular should be avoided until you've developed some local intestinal flora to be able to handle it.
Fruits that must be peeled before being eaten, such as bananas, pineapples, and oranges, are usually a safe bet.
Finally, drink water only from bottles - this is widely available.
Want to cook Peruvian food at home?
All of these dishes can be feasibly cooked in the UK / US, as most ingredients are easy to source, though you may need to make the odd substitute (e.g. different potatoes etc). The one item that's harder to find, but that you should make sure you acquire, is aji amarillo (yellow Peruvian chilli) to get that authentic Peruvian flavour. This can sometimes be found in specialist ethnic supermarkets, but can also be purchased online, from websites such as vivaperu.co.uk.
Our Peru holidays Get in touch Subscribe to The Pothole
The Pothole is Pura Aventura's popular monthly email. We share what we love, what interests us and what we find challenging. And we don't Photoshop out the bits everyone else does. We like to think our considered opinions provide food for thought, and will sometimes put a smile on your face. They've even been known to make people cry. You can click here to subscribe and, naturally, unsubscribe at any time.
The Pothole is Pura Aventura's popular monthly email. We share what we love, what interests us and what we find challenging. And we don't Photoshop out the bits everyone else does. We like to think our considered opinions provide food for thought, and will sometimes put a smile on your face. They've even been known to make people cry. You can click here to subscribe and, naturally, unsubscribe at any time.