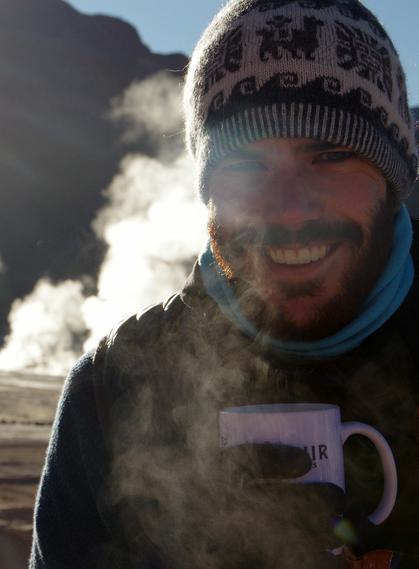 Stories to make you smile
Pura Vida! A colorful journey into the heart of Costa Rican culture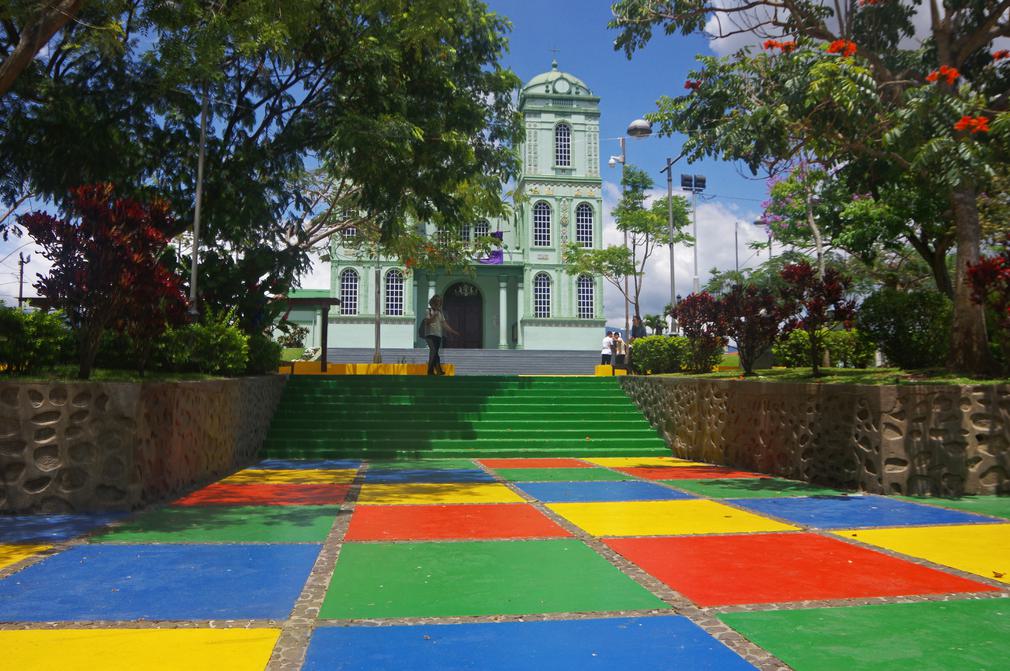 "What do you call this one?"
Tino holds out a gnarly and nobbly lime-green fruit, shaped like a giant pear and covered head to toe in an unforgiving armoury of short, sharp spiky fangs. The hope is in his eyes, as gregarious and relaxed as the village he calls home, is starting to fade as we stare blank-faced at the big prickly pear. We'd already failed to nail jackfruit, missed the mark with wild avocados and just about stumbled into getting cinnamon. This one had us stumped. Couldn't he have started with those pineapples or mangoes? They sell those in the local Co-Op.
"Guanabana" confirmed Tino, a former park ranger and now a charismatic guide, as he put us out of our misery. "You might know it as soursop. Or custard apple..." We might, but we really don't know it as anything. "That was a hard one!" We smile and lick our lips as Tino's timeworn machete slices its way through the tough exterior into the squishy, creamy contents within.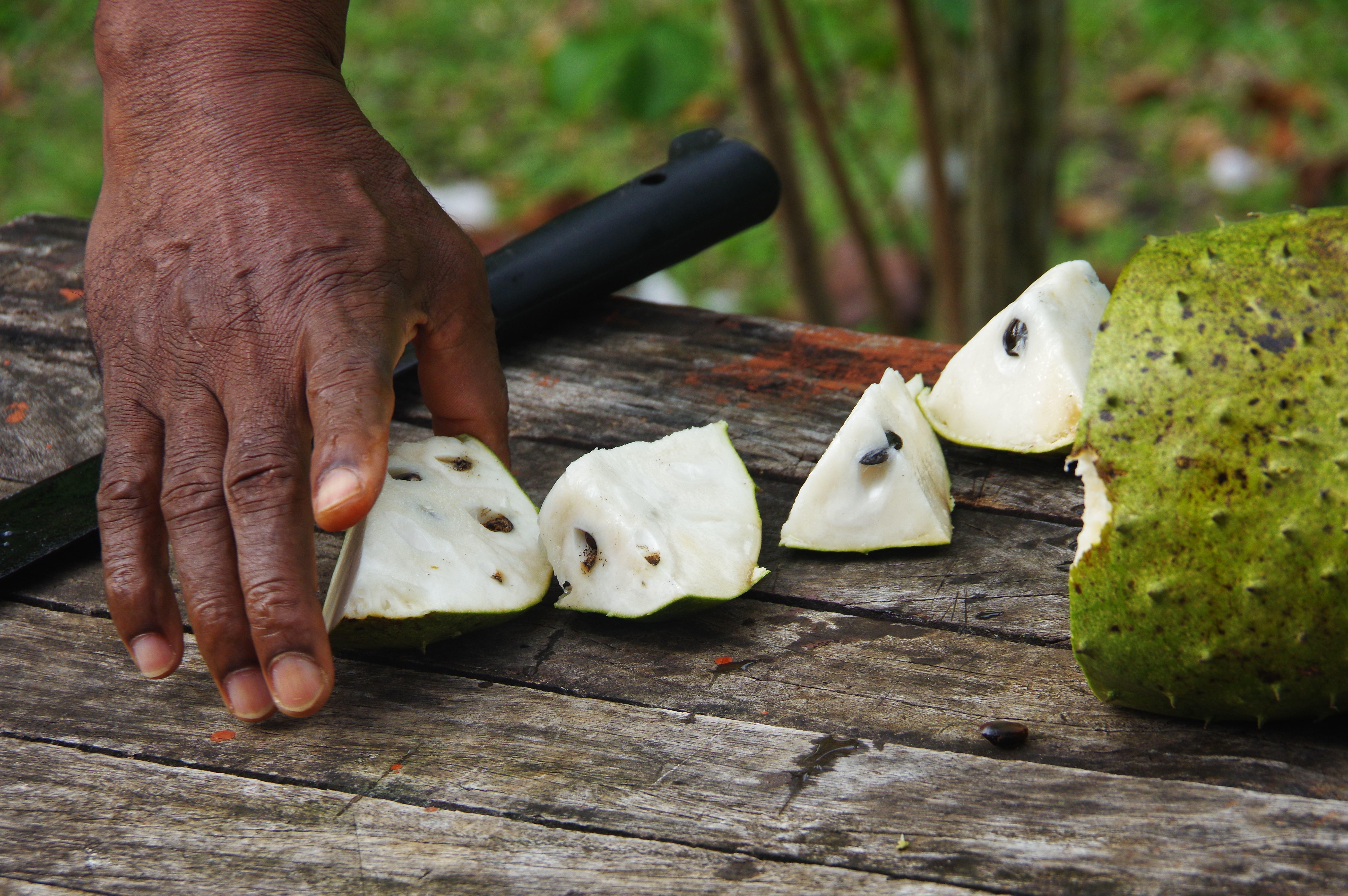 It's a sunny Sunday morning at our host's bountiful backyard in Manzanillo, a little Caribbean community tucked away down at the bottom of Costa Rica. To the south is Panama. To the north is a coastline indelibly marked with the character, customs and cultivation of West Indians, 200 years since the first Afro-Caribbean sailed his way along the sea to settle on the Talamanca coast.
Making space for culture

You come to Costa Rica to see monkeys rattle through rainforest canopies, to swim off peaceful golden beaches fringed by coconut palms, and to slide merrily down rushing rivers in the jungle. Ecotourism is Costa Rica's calling card, what gets you on the plane.
But what of its culture?
With no Mayans nor Aztecs from the north, and no Incas from the south, you can't come to Costa Rica to draw vivid lines between the lost palaces of great civilisations and the weaving skills passed down to today's generations. That's Peru or Ecuador, Mexico or Guatemala. But it's not Costa Rica. Sloths, volcanoes and zip wires. That's what gets you on that plane.
But what if you're missing out on something rather special?
What if you came to the bottom of the Caribbean to see the sloths, but first had a private tour of Tino's garden and the chance to bite into cool, creamy, citrusy soursop? What if you had the opportunity to trace craft chocolate and artisan coffee back to their sunny source on the slopes of an active volcano? What if you could watch artisans hand-painting the colorful oxcarts used to transport coffee beans to the coast in days gone by? Or discover that Costa Rica does actually have a rich indigenous heritage, overlooked by most visitors?
And what if you could do all that and still have time aplenty for all the wildlife, swimming and rafting you could wish for?
Caribbean charm to an idyllic cacao farm
From the beach hammocks, Bob Marley murals and fruitful gardens of Manzanillo, our journey took us north along the Caribbean coast. We passed the roadside fish joint where we drank passion fruit smoothies and dined on fresh shrimps in coconut and mango sauce. We passed the bar where locals perform improvised reggae and calypso on Saturday nights, and the small coves where families come to relax and swim in idyllic surrounds.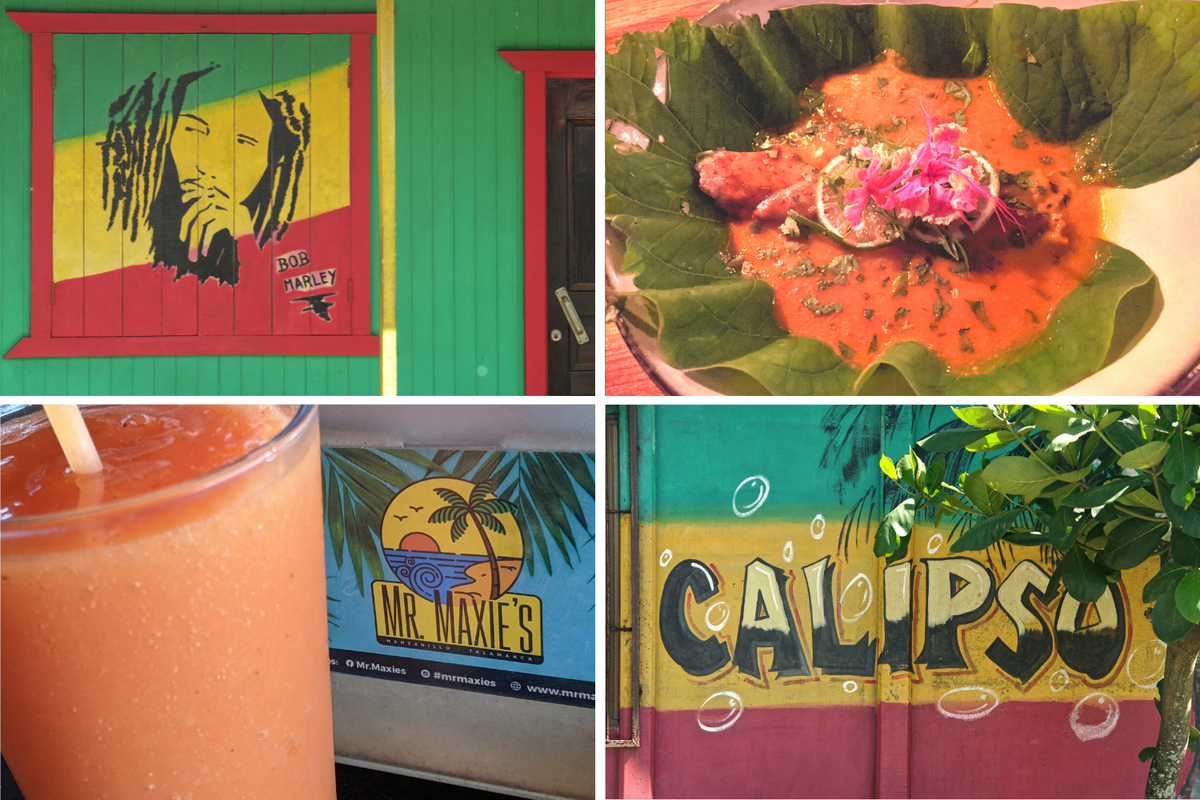 From village to village we cut through the small communities that set up the first cricket teams in the 1920s and 30s, sponsored by the United Fruits Company. We passed the point where 'Old Smith' turned his fishing camp near the coral reef into the first permanent home on the coast in 1828. And we drove parallel to where the old railroads, built by the first Jamaican immigrants, once transported bananas and cacao up the coast to Puerto Limón.
From this once-thriving port city, we headed west to the slopes of Turrialba Volcano, the second-largest active volcano in Costa Rica.
Cacao cultivation might have its agricultural roots firmly planted into the rich soil of the Caribbean. But up here in the Mediterranean climes of the Central Valley, a shining sun and a changing climate bring to life the vision of a Norweigan globetrotter named Ann-Elin and a cacao connaisseur called Aldo. Five years ago they bought an unruly and undulating pocket of land down a bumpy dirt track in a tumble-down village, barren, bare and overgrazed by cattle.
Today it thrums and throngs with life. Hummingbirds sip nectar from the brilliant purple flowers of wild Mouse's Tail, berries and bananas fill baskets destined for the local market and the prized cacao trees bear large fruits that ripen to golden hues under Aldo's careful watch. The community is alive too, benefiting from the small economy created by the new arrivals. "We never wanted to just build a cacao farm, we wanted to help build a community too", as Ann-Elin eloquently put it.
From the amber cacao husks will come a dozen or so beans coated in gooey, creamy pulp, discarded and sold for cocoa butter by mass producers, but an intrinsic part of fermentation at small-scale boutiques like theirs. The result is single-origin craft chocolate at its most buttery and smooth, sustainably grown in a bonanza of biodiversity and ethically sourced in partnership with the local community.
How does culture get any more colorful, tastier or interesting than this? In this tiny little village overlooking a great volcano, Ann-Elin and Aldo are not just living out the cultural templates forged by their forefathers. They're making their own templates, right now.
"From bare and barren to brimming with biodiversity, Ann-Elin and Aldo have created a paradise in just five years."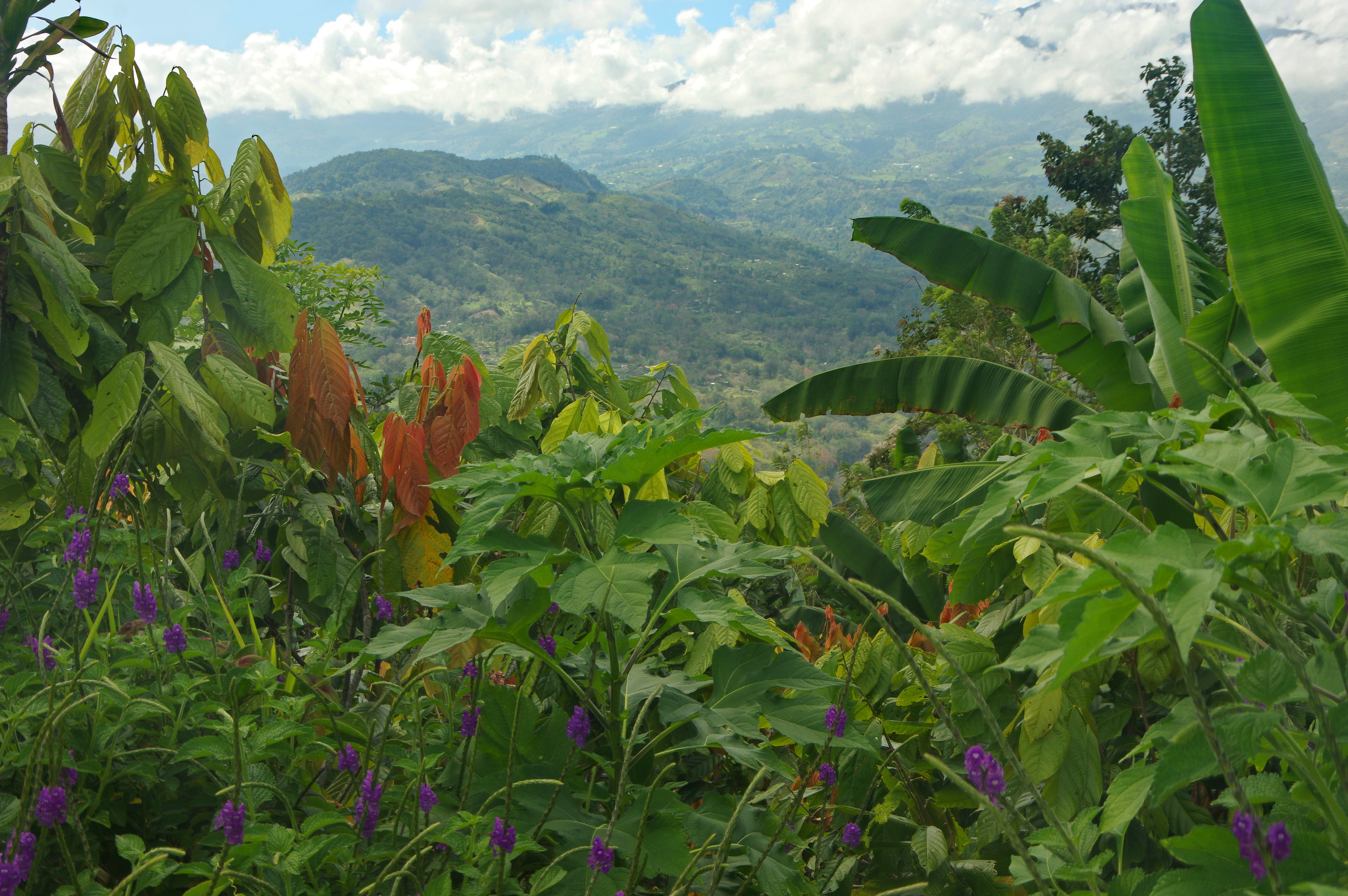 Coffee and clanging carts

Things are older in Aquiares, 20kms west of our cacao haven. The traditional ways have sent their roots deep into the soil and time has weathered and settled the village into its peaceful patterns. Life here is all about coffee and it has been that way since the Lindo family rolled up their sleeves and set to building a mill and planting the coffee trees back in 1890. The first mortgage debenture, the first of 6,550 at £100 each and issued by the Costa Rica Railway Company, hangs proudly inside the finca. The mill still chugs steam out into the morning sky and the farmhouse is now a small and beautiful hotel which I personally invite, no, urge you to come and stay at.
As Wilman took us way up into the coffee hills, we met the pickers who bring in the harvest. In the mill, we inhaled the sweet scent of honey-roasted coffee waiting to be shipped off to Brooklyn. In the village, we saw up close the aluminium church imported from Belgium in the 1920s, the heart and soul of the community for a century and more.
Back down at the farm, there's an oxcart, faded and flaked since its mid-century heyday. The colors no longer shine but the memories remain, soaked in wistful nostalgia. "I still remember the clip and clop of the iron over the cobbles in my Grandfather's yard" reminisced our host with a warm smile.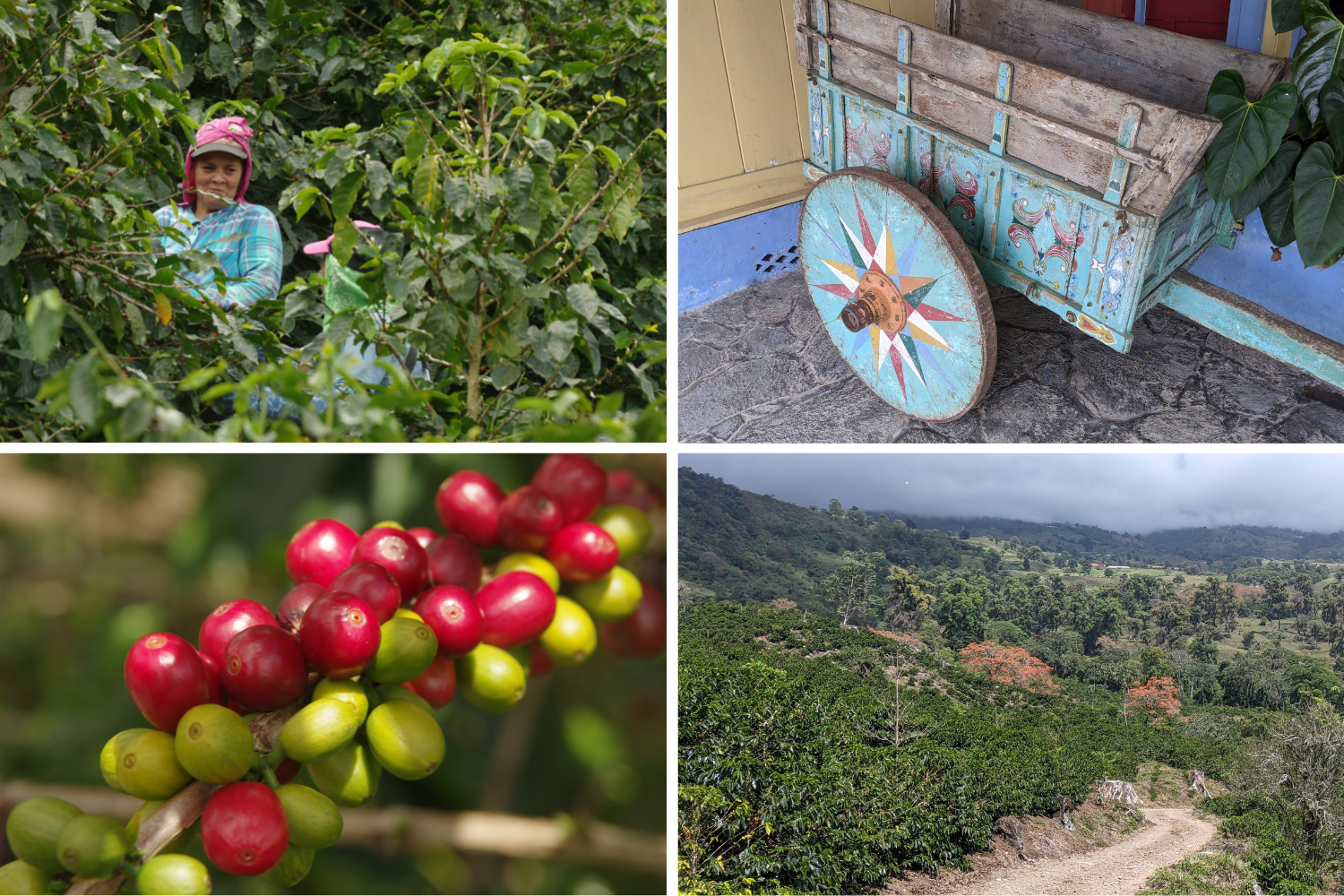 Ever since those old days, when the carts ploughed week-long furrows all the way out to the Caribbean coast, the small town of Sarchí has been the nexus of Costa Rican craftsmanship. From dusty backstreet workshops came works of engineering art, painted to dazzlingly baroque perfection.
Today, Sarchí is still all about oxcarts, and all about color. In the middle of a busy, workaday town is a contender for the world's most vivid plaza, flanked on one side by a gorgeous twin-towered church, and on the other by what is undisputedly the world's biggest oxcart, built by the woodworkers of Fabrica de Carretas Eloy Alfaro.
Up the road at the workshop, the artists still paint with all the creativity and care of their predecessors. But the tools no longer clang to quite the glorious rhythms of a past long since been swallowed up by the march of a mechanical age. Oxcarts are merely ornamental these days. But while the wooden wheels might not turn any more, I've seen with my own eyes how today's Ticos, native and adopted, carry forward a live and evolving culture, in harmony with the fertile soil under their feet and the nourishing sun above their head, thriving in its own varied and beautifully imperfect way.
From the exotic abundance of Tino's Caribbean garden and the hopeful exuberance of Ann-Elin and Aldo's cacao farm, to the sweet aromas of freshly-roasted coffee in the hills and the sheer joie de vivre of Sarchí's artistic oxcarts, Costa Rican culture has all the color of a toucan's bill, all the fun and surprises of a rushing rapid and all the freshness of a coconut plucked from a palm on a Pacific beach. It might not be the thing that gets you on the plane, but don't be surprised to find that it's what makes you fall just a little bit in love with it all.
So, Pura Vida... and go get yourself to Costa Rica. We're here when you're ready.

How to take the trip
You can visit all of these lovely places and many more on our Great Road Trips: Costa Rica's Hidden Highlights vacation. This 3-week journey is designed to share many of the country's lesser-known gems, tying together the incredible wildlife, immersive activities and beautifully unspoilt beaches with all the local flavor that we love. The trip is a self-drive journey, the best way to get around Costa Rica in our opinion, though we can easily arrange someone else to do the driving if you'd rather sit back and watch the scenery go by. The trip can also be made longer or shorter to suit you. Just get in touch to request full details and discuss your travels.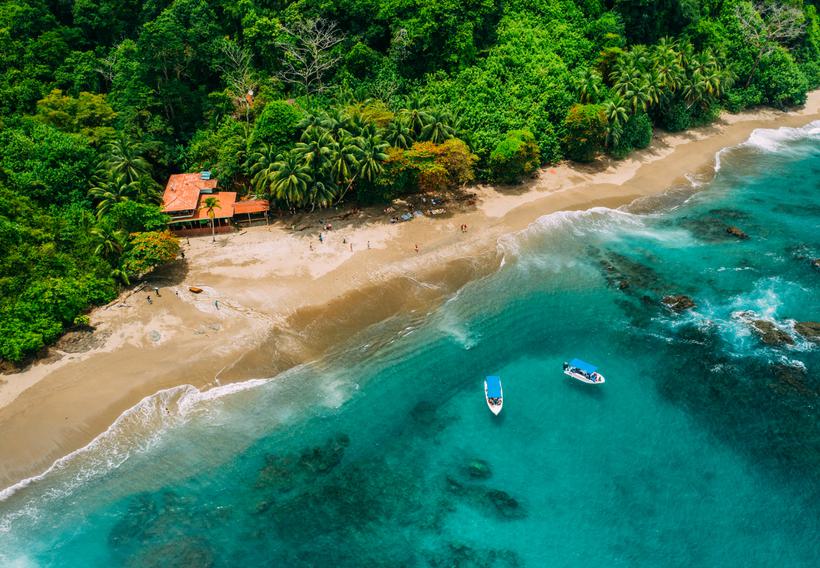 Costa Rica: Hidden Highlights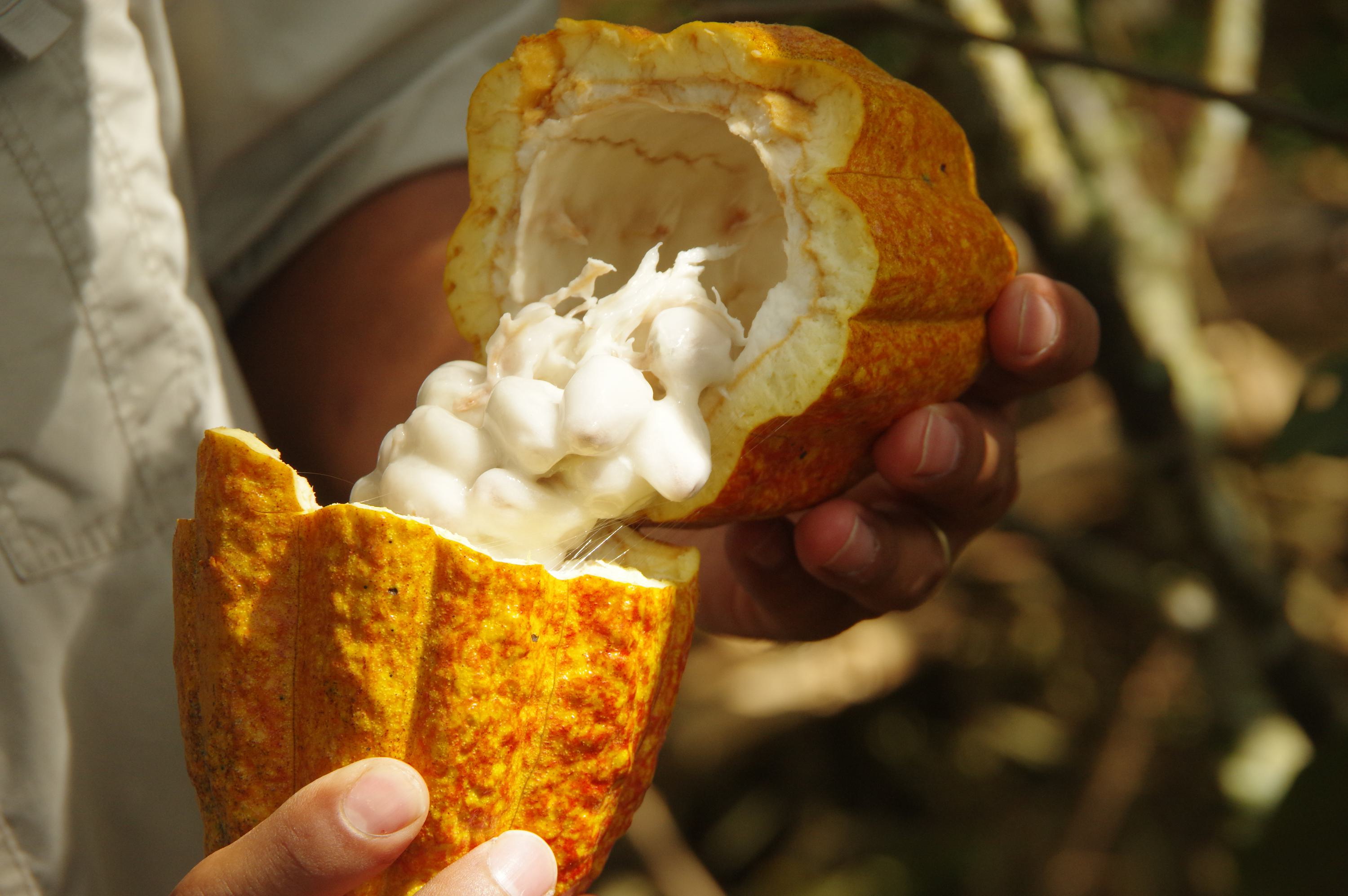 When: Nov-Sep
Price: £5,400 per person
Duration: 19 days
All the diversity, none of the crowds. Cross Costa Rica from golden beaches via coffee fincas and cacao farms to the incredible wildlife of the Osa Peninsula.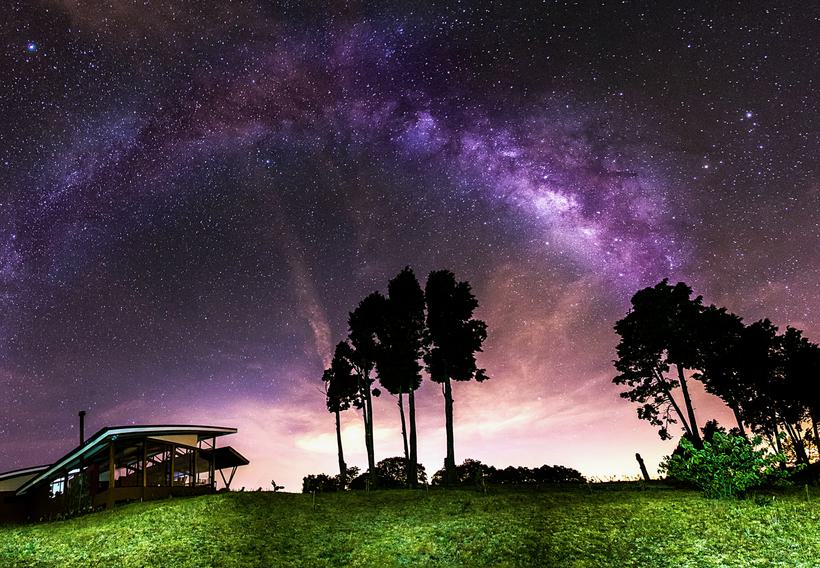 Costa Rica: Month of wonders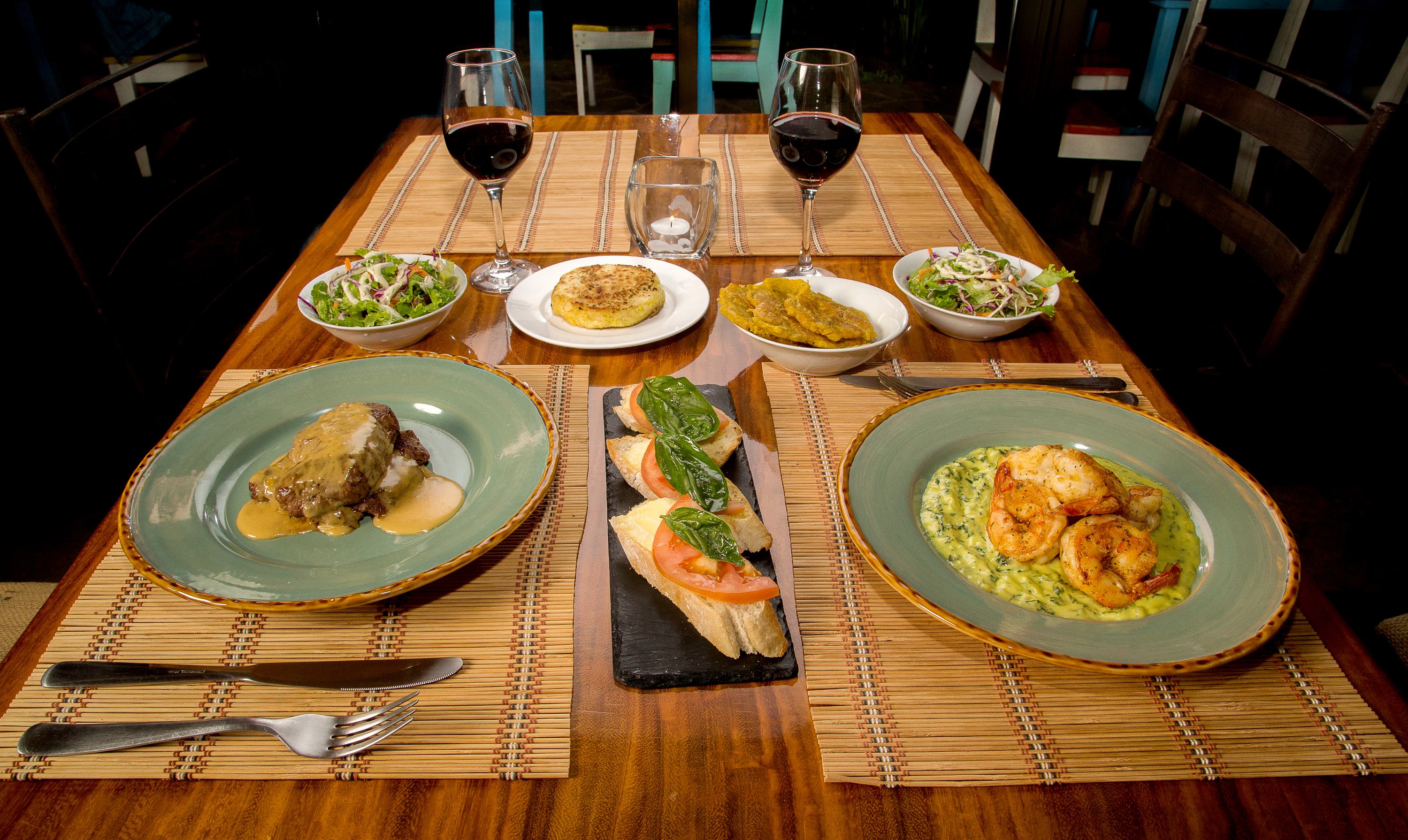 When: Nov-Sep
Price: £7,500 per person
Duration: 28 days
Give us four weeks and we will give you the full variety of Costa Rica's wildlife and ecosystems, following roads less travelled, meeting a country less known.
Costa Rica Family Adventure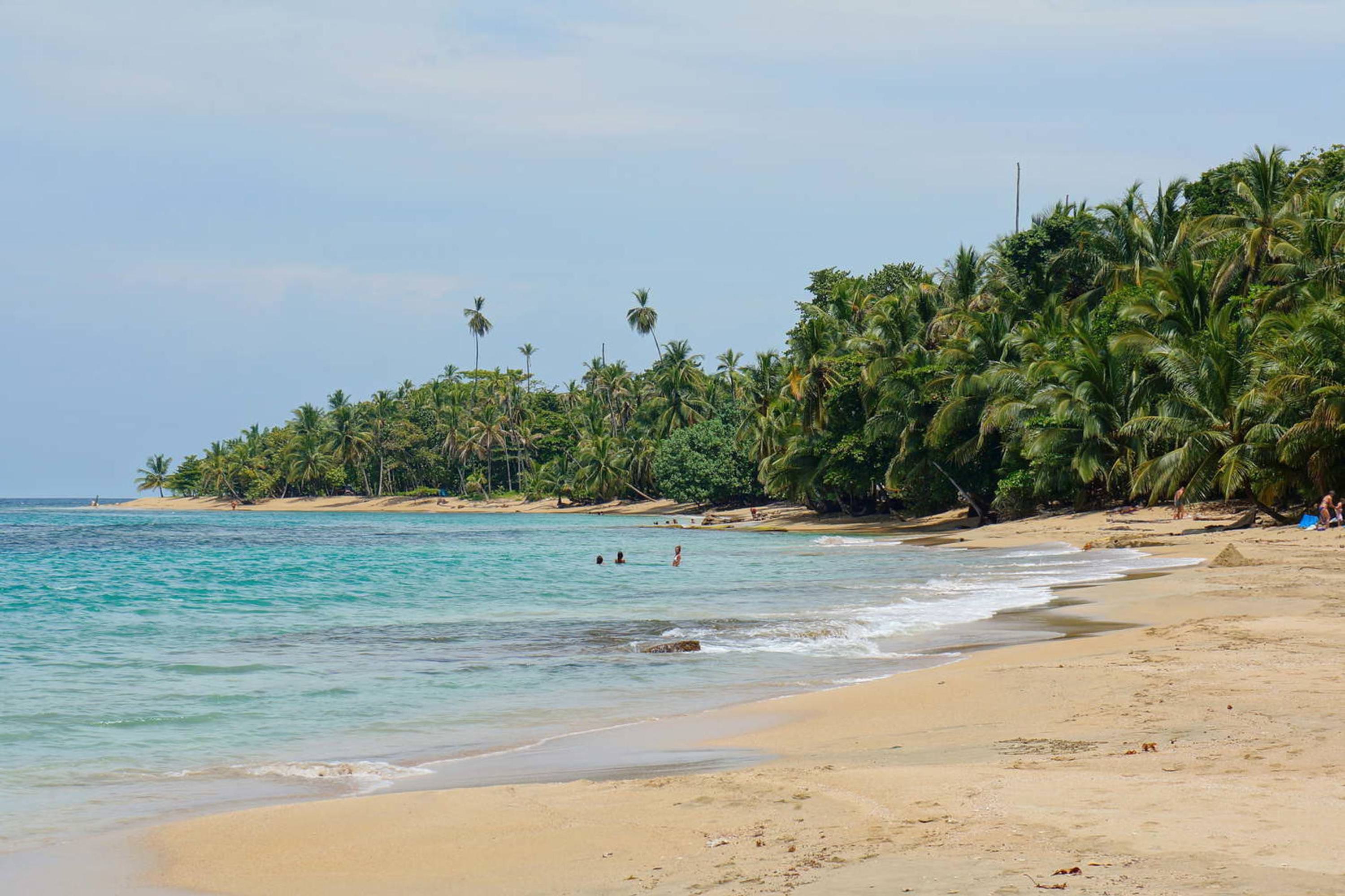 When: Nov-Sep
Price: $5,500 per person
Duration: 21 days
Adventure on tap, wildlife all around, the freedom to explore and relax. If you're only going once with the kids, make it count and let the memories begin.