Coming soon to a 3D TV near you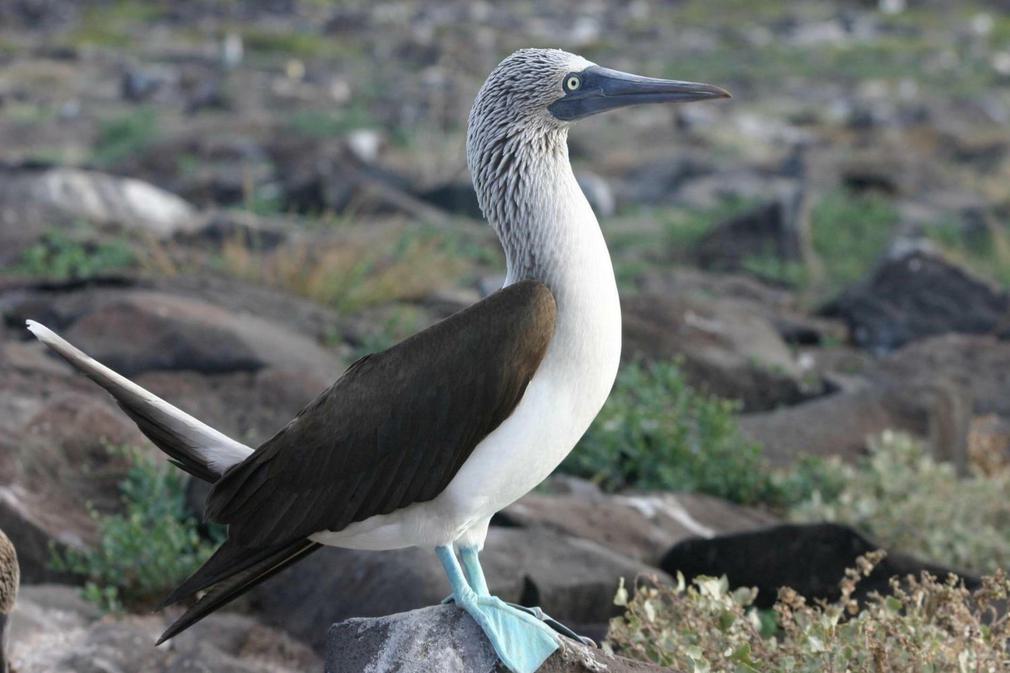 We had a visit this week from a good friend, who represents a range of excellent products across Latin America, including some of our favourite hotels and lodges. He came by to tell us about a new client, the Galapagos Safari Camp, which is a pretty unique offering on the main island of Santa Cruz. Based on the African Safari model, think luxury tented camp with hot running water and an infinity pool.
While looking at his slides, it was a shot of the infinity pool which caught my eye, as there was a familiar figure standing next to it. The distinctive and distinguished silver hair, combined with the destination, proved me right: the great Sir David Attenborough was back in town! (Town, in this instance, being a 9 tented camp in the remote highlands of a volcanic archipelago in the Pacific).
We were delighted to hear that he was in the islands shooting a new Galapagos documentary, to air later this year. A little digging found that this will be a 3D series, proving Sir David is always one to keep at the cutting edge, even in his 80s. So, you heard it here first (unless you follow Sky press releases).
This was terribly exciting news, and I can?t wait to see the show. The only slight problem being I don?t have a 3D TV, or indeed a Sky package. Time to call in some favours?
If you?d like to see the Galapagos and their fearless inhabitants in the flesh, take a look at our handpicked selection of cruises and land-based holidays.
The Pothole is Pura Aventura's popular monthly email. We share what we love, what interests us and what we find challenging. And we don't Photoshop out the bits everyone else does. We like to think our considered opinions provide food for thought, and will sometimes put a smile on your face. They've even been known to make people cry. You can click here to subscribe and, naturally, unsubscribe at any time.