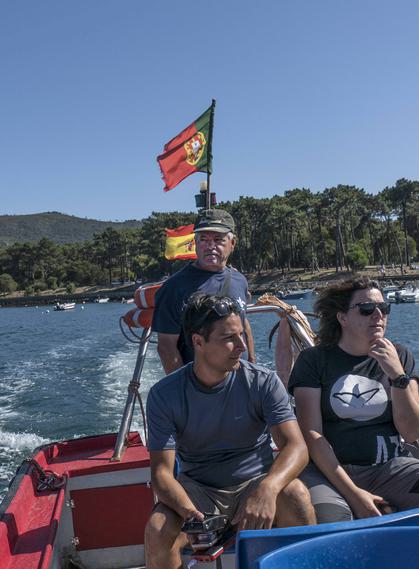 A brief guide to the Spanish wine regions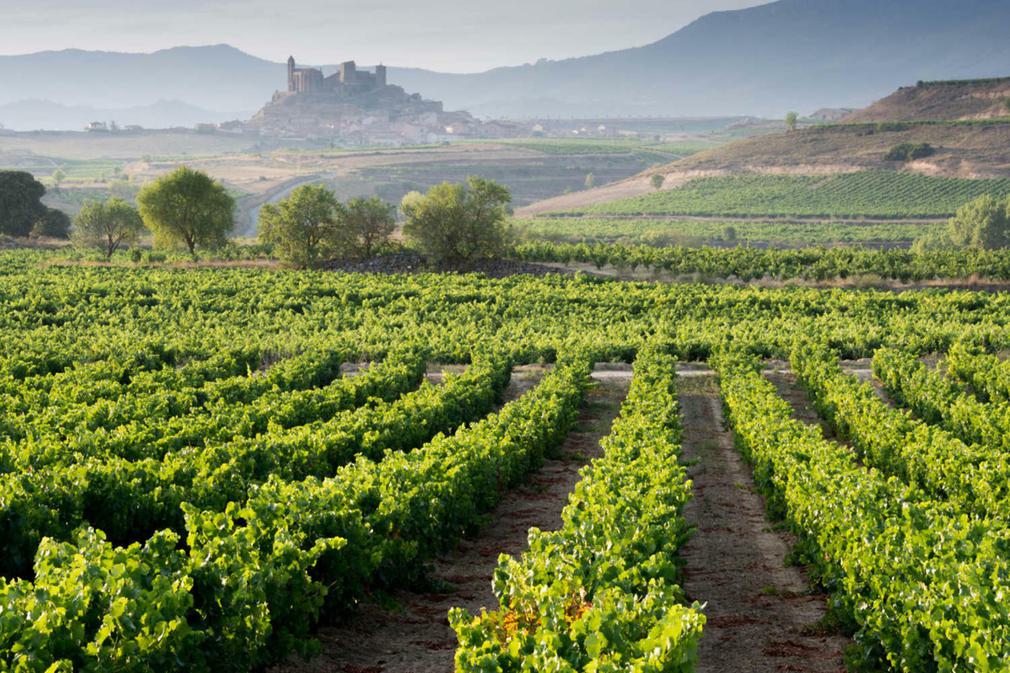 Spain is definitely one of the most exciting wine producing countries in the world. With more than 200 grape varieties, it is the country with the greatest area planted to vines in the world. Thanks to its remarkable geographic and climatic diversity it has an incredible 64 Wine Appellations or Denominaciones de Origen (aka D.O.).
You can see the principal Spanish wine regions, on the map below, from the world famous La Rioja and Jerez to the lesser known Priorat and Penedes...
Northern Spain
Northern Spain alone encompasses a wide range of scenery, wine styles and micro-climates. From the lush green valleys of Galicia, to the dry plains of Castilla y Leon and the fertile plateaus of Navarra and Somontano, via the small but perfectly formed valley of La Rioja. The most used varietals are Albariño in Galicia, Txakoli in the Basque country, both of which make tangy zesty white wines. Over into Ribera del Duero, la Rioja and Navarra and the aromatic ruby reds of Tempranillo take over, with a side order of spicy Garnacha.
Notable D.O.s: Bierzo ; Bizkaiko Txakolina ; Rioja ; Navarra ; Rias Baixas ; Ribera Del Duero ; Rueda ; Somontano ; Toro ; Valdeorras.
Mediterranean Spain
The 1,600 kilometre long Mediterranean coastline is home to some of Spain´s most sensational wine regions, particularly along the northern stretch of the coast near Barcelona, which produces 98% of Spain's sparkling wines, then further South around Alicante and Valencia. The most renowned local grapes here are Macabeu (floral white wines), Xarel-lo (very textural and complex white wines) and Parellada (aromatic citric white wines). The reds of Priorat are often fantastic, some of the best in the country. The splendidly robust, earthy wines of Empordá are getting a bit of a makeover with the lighter touch winemaking of people like Anna Espelt at the winery of the same name - find a bottle if you can!
Notable D.O.'s: Alella ; Alicante ; Empordá ; Jumilla ; Montsant ; Penedes ; Priorat ; Valencia ; Yecla.
Southern Spain
The south of Spain is also a fabulous destination for wine lovers. The hottest area in Spain produces fortified and dessert wines as well as some terrific dry red wine. The most renowned local grapes here are Palomino Fino (neutral and dry sherry), and Pedro Ximénez (intensely sweet and dark sherry). You can get some reds from the province of Granada and the Alpujurras where there are some superb boutique wineries. The orange wine of Huelva is great if you like something a bit sweet and different. And for a light dry sherry which isn't a sherry, try Montilla, made in the province of Cordoba, is fantastic.
Notable D.O.'s: La Mancha ; Malaga ; Manzanilla de Sanlúcar de Barrameda ; Montilla-Moriles ; Ribera del Guadiana ; Jerez-Xérès-Sherry.
Islands of Spain
Perhaps surprisingly, Spain's islands produce some well regarded wines as well. Mainly from the Balearics and the Canaries, their wines are made with indigenous local grapes in varying landscapes from volcanic moonscapes to lush tropical gardens. The most renowned local grapes here are Moscatel (highly aromatic and floral white wines) and Listán negro (soft and light red wines).
Notable D.O.'s: Abona ; Binissalem-Mallorca ; Lanzarote ; La Palma.
Wine Festivals
Every year, the arrival of autumn marks the wine harvest season in Spain. From La Rioja's grape harvest festival in Logroño to the Vendimia Festival in Jerez de la Frontera, each region celebrates wine with their own unique traditions.
These festivities are an excellent opportunity to participate in the traditions and ambience of the Spanish winemaking culture: traditional crushing of the grapes, tasting sessions, competitions, folk dances, processions, parades, guided tours to the wineries…
Here is a glimpse to some of the best harvest festivals in Spain:
August 4 to 7 - Cambados, Galicia August 12 to 21 - Jumilla, Murcia August 22 to 28 - Gijon, Asturias August 26 to 28 - Condado do Tea, Galicia September 1 to 18 - Jerez de la Frontera, Andalucia September 2 to 4 Montilla-Moriles, Andalucia September 3 to 4 - Manilva, Andalucia September 4 - Olite, Navarra September 17 to 24 - Logroño, Rioja October 7 to 12 - Cangas del Narcea, Asturias October 12 - Toro, Castilla y Leon October 16 - Balmaseda, Basque Country
We hope you enjoyed reading our guide to the Spanish wine regions. Want more? Have a look at our favourite Spanish supermarket wines from UK supermarkets.
Celebrating the arrival of summer is one of the biggest annual fiestas in Spain. Hogueras de San Juan, or bonfires of Saint John, is a solstice tradition based around fire.
Legend has it that the bonfires that burn on this night can cure diseases of the skin and cleanse the body and soul. One can even change a bad year into a good one simply by jumping over the bonfire several times.
The 'San Juanes' blend a number of practices, rituals, and customs from pre-Christian cultures and repackage it all with a Christian flavour, in a way the Spanish do so well!
Although celebrations take place on the night of Saint John, each city has its own specific take on the event. From North to South and even on the islands, Spain celebrates this festival primarily on the beaches and coastal areas. On the night itself, wherever you are, you should find bonfires lit on the shore and people jumping back and forth over the embers to cleanse their year. If you get the chance, you should join in, it's a very inclusive and fun event with everyone taking part.
Here are some of the best places to enjoy the Bonfires of San Juan.
Alicante, Valencia (20th to 29th June)
Some of the highlights here include a spectacular International Folklore Parade, firework displays every evening, a huge spectacle of fancy ninots (effigies), and the famous cremà (burning) which happens at midnight on 24 June following a spectacular fireworks. During the next days, a firework competition takes place on El Postiguet beach, and the historic town centre is turned into a brilliant medieval market!
A Coruña, Galicia (23rd June)
Over the course of the day, successive parades including the famed 'giants and big-heads' but also music bands, bagpipes and traditional dances fill the streets of A Coruña. Dinnertime is marked with the smell of sardiñadas (roasting sardines) throughout the city. As night falls, hundreds of bonfires are lit and at midnight an immense bonfire erected on the beach illuminate the city.
Tarragona, Catalonia (23rd June)
Also known as the Nit del Foc (Night of Fire) this is one of the most anticipated nights of the year in Catalonia. The main highlights include the arrival of the flame carried by runners from Catalonia's highest peak (Canigó Mountain), then after the main bonfire is reduced to embers, the Ball de Diables enter the Casc Antic, the old city, to start their impressive midnight procession.
Tenerife, Canary Islands (23rd June)
Various concerts begin in the late afternoon around the Castillo San Felipe and Playa Jardin before a huge fireworks show with enormous flaming balls brought down from high up in the mountains. Just as in other parts of the country people make wishes for the future at the same time as they burn bad memories. Another astonishing tradition here involves local goat keepers bringing their flock of goats to the sea as dawn breaks, fulfilling the ancient tradition of purifying the animals.
Gran Canaria, Canary Islands (23rd June)
The celebration of San Juan is particularly important in Las Palmas as it falls on the same day as the anniversary of its foundation (24 June 1478), and so the festivities here are particularly spectacular with the entire city venturing down to the beaches to partake in bonfires, fireworks, open air concerts and swimming after midnight.
Ciutadella, Balearic Islands (20th to 24th June)
Ciutadella has developed its own rituals unique to Menorca, the Festes de Sant Joan de Ciutadella, which combines elements of the traditional fiesta with celebrations for its own patron saint, Sant Joan. Some of its unique features include the Diumenge des Be (Sunday of the Lamb), and a mad horse show where riders actually ride through the interiors of already packed houses.
Our Spain holidays Get in touch Subscribe to The Pothole
The Pothole is Pura Aventura's popular monthly email. We share what we love, what interests us and what we find challenging. And we don't Photoshop out the bits everyone else does. We like to think our considered opinions provide food for thought, and will sometimes put a smile on your face. They've even been known to make people cry. You can click here to subscribe and, naturally, unsubscribe at any time.
The Pothole is Pura Aventura's popular monthly email. We share what we love, what interests us and what we find challenging. And we don't Photoshop out the bits everyone else does. We like to think our considered opinions provide food for thought, and will sometimes put a smile on your face. They've even been known to make people cry. You can click here to subscribe and, naturally, unsubscribe at any time.