10 questions in 10 minutes - Chilean Patagonia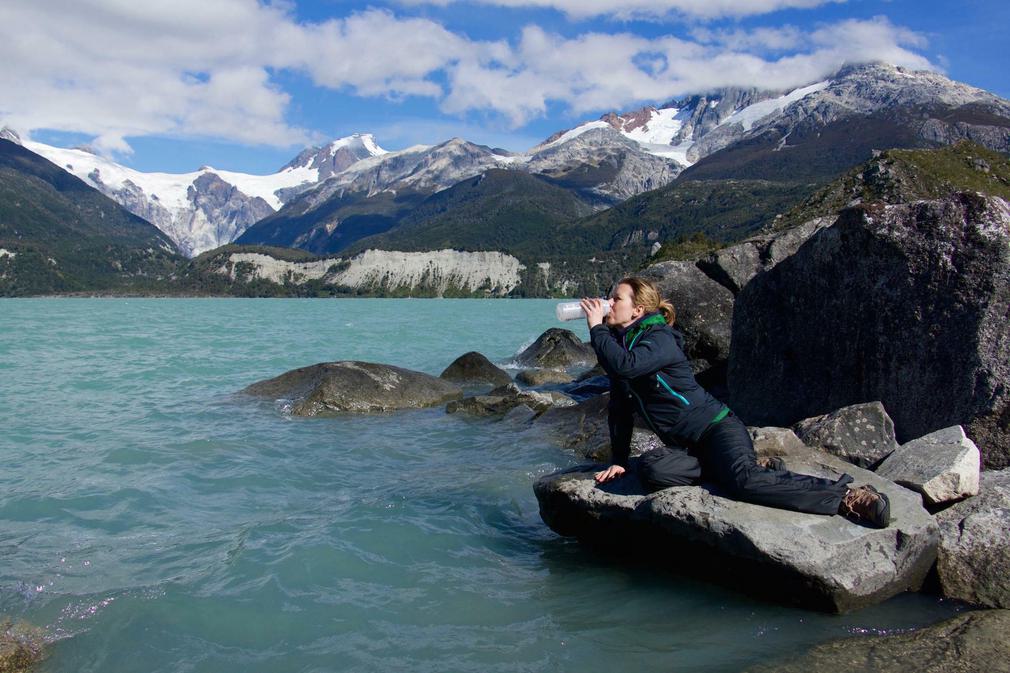 If you're planning a trip to Patagonia, lend me your ear for 10 minutes and hopefully you'll end up much better informed about what the right trip for you looks like. Then all you need to do is pick up the phone or send us an email to make it happen.
1. Should I plan my visit around Torres del Paine?
Dedicate some time to browsing the internet or flicking through brochures and you'll see that Torres del Paine features in nearly all 'flagship' Patagonia itineraries. Usually it does so along with the Argentine and Chilean Lake District, the Perito Moreno glacier and Fitz Roy mountains in Argentina and perhaps a cruise to Cape Horn or through one of the icefields. It's a proven, if a little unimaginative, way of introducing travellers to Patagonia.
Torres del Paine welcomes over 250,000 visitors a year. And for good reason - it's the only place where you can find all the ecosystems of Patagonia in one neat package. There's ice, mountains, forests, pampa and lakes. Guanacos roam freely and you might even spot a puma. It is the postcard image of Southern Chile.
But it gets busy - especially during January and February. We work hard to find creative ways to get you some solitude, whilst still weaving in the iconic walks. But it's lost much of the spirit of when I met my fellow Pura co-founders here in the mid-nineties. What's more, the connection with the people is lacking down here. For that, you need to look a little further north.
So by all means, let's talk about whether Torres del Paine is right for you. Because chances are it might not be. Which is where I would leave this answer for now.
2. Where else should I consider?
If you're not yet familiar with Chile's Carretera Austral (also referred to as the Southern Highway or Route 7) then I'd suggest you begin your research there. It's where most of our travellers find the authentic Patagonia experience they seek.
Spend two or three weeks on a self-drive trip and you'll move between temperate coastal rainforests, mountains, icefields, grassland and deserts. I could fill a lot more space talking about the Carretera Austral here - indeed I could happily write a book - but instead, please be directed to our Carretera guide.
As much as we love sharing Argentina, if you have two or three weeks to see Patagonia, you'll find much more diversity in Chile. The Perito Moreno glacier is impressive, but it gets busy and you'll come face-to-face with huge walls of ice elsewhere, with no one else around. We love walking in the Fitz Roy mountains, but then Cerro Castillo is just as impressive. I'd suggest it as an addition, rather than instead of, the Chilean side.
3. What is the driving like in Patagonia?
It's a joy. A true joy. The Carretera Austral is one of the world's great road trips. It's one straight road which starts in the Lake District at Puerto Montt and cuts south down to Villa O'Higgins, running out after 1,200kms. The road is sometimes paved, sometimes not, but go slowly in your substantial 4x4 and enjoy it. The average speed is around 50kmph. We often talk about loving the 'bumpy beauty' of the places we share, no more so than here - often in a very literal sense. If you want to reach these remote places, see places that few ever reach, then you need a car anyway.
Distances are never too big, usually in three or four hour spurts, often with lots to tempt you off the road as you go.
4. How much wildlife will I see here?
One of the major successes of the Route of Parks conservation project (see question 10) has been the rewilding undertaken, particularly in the Chacabuco Valley (Parque Patagonia). Guanacos, deer, foxes and rheas are returning, where previously their passages of movement had been blocked by fencing related to cattle farming. Pumas are becoming more common, though are rarely seen. Evidence of their presence more often comes in the form of their footprints. The same animals can often be seen in Torres del Paine.
Guanacos are fabulous to photograph as they tend to make their way to the high ground to look out over surrounding territory and then just stand there immobile. In the Tamango reserve, you stand a chance of spotting an endangered Huemul deer.
There are various points in Patagonia where you might spot an Andean condor soaring on a wind current. Magellanic penguin colonies are reliably seen on Australis cruises from Punta Arenas. Humboldt penguins start appearing as far south as Chiloé. The cruises are also a great opportunity to see Humpback and Southern right whales between December and March. You might get lucky and see whales from land if you are on Chiloé.
The cool rainforests of the north - Pumalín, Queulat and Futaleufú - harbour an abundance of small birds; woodpeckers, hummingbirds, hued hueds, rayaditos and the robin-like chucao tapaculos to name but a few.
5. What sort of traveller do these sorts of tours suit?
When we talk about the Carretera Austral being a journey for adventurous and explorers, it's not just a clever marketing slogan. We really do mean it. And yes, you can hurl yourself down Grade IV rapids, jump into ice cold rivers and undertake 20km+ hikes, but being adventurous can be expressed as much through your spirit as through your actions.
Patagonia rewards those who let go, who enjoy being switched on, not off, when travelling. It rewards those who embrace the opportunities it affords. These can come in the form of walking, kayaking and even taking a helicopter ride over a glacier. Equally, it could be getting involved in the daily work at an estancia, sharing an impromptu yerba mate or a beer with the locals or spending the night on a small boat in the middle of an icefield, just your captain for company.
Most of our travellers are in their sixties and seventies. Some are younger, some are families. Understanding if a holiday to Patagonia, to our Patagonia, is best answered over the phone.
6. Is Patagonia a good destination for families?
In one sense yes, it can be amazing. I took my own boys there - aged 8 and 10 - a couple of years ago. How often will they get an eye-line look at a hanging glacier, pick their way through an ancient temperate rainforest or picnic in front of a great wall of ice? It has the power to create a lasting impression, enough even to separate them from their devices.
But the answer to this question can only really be answered by us taking the time to get to know you a little more, which we'd be only too glad to do of course. What works great for one family might be less appropriate for another. Do keep in mind though that our summer is not a good time to visit Patagonia, as the seasons are flipped. So really you're looking at a two-week window at Easter, assuming it falls towards the beginning of April.
Read more: Not your average family holiday
7. What are the lodges like on the Carretera Austral?
We pitch our lodges as comfortable, clean and welcoming. Somewhere between 3 and 4*. They are rarely anything overly fancy, we place a much bigger emphasis on the hosting and the sense of place each provides. Your memories are thus centred around the wonderful view over the lake or the long conversation you had with your hosts.
The only real exception to this, in terms of comfort, is the refuge in Cerro Castillo, which is more basic than the others. Staying here allows you to tackle one of the region's great walks though.
8. When should I visit Patagonia?
The season for visiting Patagonia runs from around October to April. Keep in mind that the weather in Patagonia is extremely variable, from icy wind and rain one moment to warm sunshine the next. So don't expect glorious weather to be a guarantee! The seasons are the other way round in Chile, so the beautiful spring bloom arrives in October and the autumnal colours start to appear in the beech forests around March.
The wonderful thing about being in Patagonia in Summer is certainly the long evenings. It doesn't get dark until around 9.30 pm, which means that evening meals are often interrupted by the need to rush outside and capture the last sun on the mountains, or the ever-changing cloud formations with the soft pink and orange colours that are seen around sunset. Though if you're visiting Torres del Paine, we'll likely steer you away from parts of January and February, when visitor numbers reach their peak.
Read more: When to visit Chile
9. How much time do I need for a Patagonia holiday?
Ideally, you'd have two weeks at least. This would give you enough time to do a self-drive loop into and out of Balmaceda, roughly half-way down the Carretera Austral. You can certainly spend time exploring the central part around Lago General Carrera (Cerro Castillo, Jeinimeni, Parque Patagonia and Guadal) and perhaps weave in time driving up to the temperate rainforests of Queulat or down to remote Tortel to visit the icefields.
Setting aside the Carretera, our Atacama and Patagonia itinerary links the deserts of the north with Torres del Paine, with plenty of time in both.
Three weeks would be ideal for the Carretera Austral. Our Carretera Uncovered delivers the trip that I would take if I had this amount of time to dedicate to it. Alternatively, the third week could be spent in Torres del Paine, or in the Atacama in the north of Chile.
We regularly plan trips in excess of three weeks, some up to six weeks. These often feature three weeks on the Carretera, a week or so in Torres del Paine and perhaps the Australis cruise to Cape Horn, ending up in Ushuaia in Argentina and flying home from Buenos Aires. Often we add five nights in the Atacama and some time in the winelands and forests of Central Chile if time. Our 45-day Ruta Uncovered itinerary is a good place to start, linking the highlights of the Route of Parks. Speaking of which...
10. What is the Route of Parks?
You might have heard of this 'new' route, not least because our trips along it have recently been featured in the Telegraph, Times and Wanderlust. The world's biggest ever conservation project links together 17 national parks along 2,800km of land and sea in Chilean Patagonia. Encompassed within it is the entire length of the Carretera Austral, Torres del Paine and Cape Horn. A good introduction to the project is to read the Route of Parks in 10 images. And then browse the Route of Parks Uncovered itinerary of course.
The Pothole is Pura Aventura's popular monthly email. We share what we love, what interests us and what we find challenging. And we don't Photoshop out the bits everyone else does. We like to think our considered opinions provide food for thought, and will sometimes put a smile on your face. They've even been known to make people cry. You can click here to subscribe and, naturally, unsubscribe at any time.
The Pothole is Pura Aventura's popular monthly email. We share what we love, what interests us and what we find challenging. And we don't Photoshop out the bits everyone else does. We like to think our considered opinions provide food for thought, and will sometimes put a smile on your face. They've even been known to make people cry. You can click here to subscribe and, naturally, unsubscribe at any time.