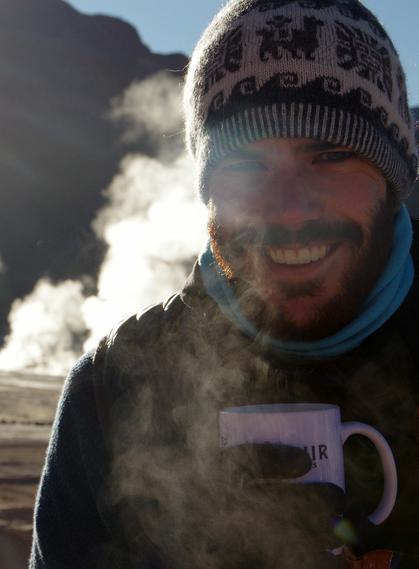 Doing the Inca Trail to Machu Picchu the Pura way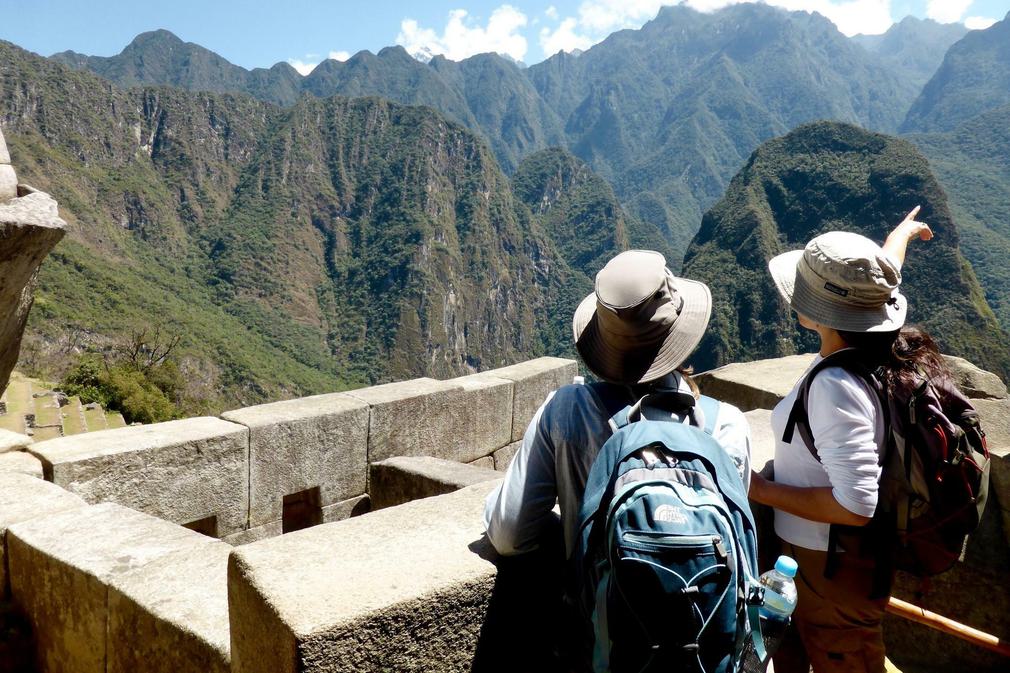 163,000 Instagrammers can't be wrong - there's something special about the Inca Trail. That's how many people have tagged it as of October 2018. That's a lot of copycat images, a lot of grinning faces and a lot of traffic along the ancient highways.
We're rolling our eyes too.
If you want to hike the Inca Trail these days then you have to approach it with care, because there are right ways to do it and a wrong way that everyone seems happy to follow, without thought to what it means to you. It's not just a question of numbers either, the trick is in the timing and in understanding exactly what it is you want from the experience. Because there's a chance the Inca Trail is not for you.
Why you absolutely should do the Inca Trail
We happen to think that Machu Picchu is pretty special. Doesn't everyone right? Well you would think so, but we speak to people time and time again who are given bad advice. Or at the very least, not given the full picture. We see it becoming a commodity which is packaged up and sold on without a moment to stop and think, to question and consider. Ultimately it comes down to respect - for Machu Picchu and for you.
We absolutely without doubt endorse you reaching Machu Picchu on foot. Our holidays reward exploration on foot and always have done ever since our co-founders bumped into each other on the walking trails of Southern Patagonia. Walking to the Sun Gate is the best way to get to the citadel for a myriad of reasons which you probably already know. What excites you the most? Is it the changing scenery? The challenge? The experience of following ancient Inca trails? The sense of anticipation? All are valid reasons and I suspect the answer is E - all of the above.
Four things you should know about the Inca Trail
If we do it right, then you will have an experience which will meet and hopefully exceed your expectations. But there are some things you really should know first, so you know what 'doing it right' looks like.
Let's take the most obvious factor - the sheer weight of numbers trampling along the path. 500 permits are granted for the walk each day - broadly speaking around 300 for visitors and 200 for porters, guides and chefs. The problem is not nescesarily the amount of fellow walkers though, but the fact that most are bunched up together having all set off at the same time. You walk in convoy on one big conveyor belt. People catch you up and overtake you. Sometimes you have to do the overtaking. Porters always have one eye on getting to the campsite in time to nab their guests the best beds.
Then there are the campsites themselves. Because most groups end up walking in close proximity to each other, they arrive at the same campsites to spend the night. This means the sites end up being rather crowded and loud. Wiñay Wayna can be particularly difficult if campers are up all night drinking ahead of their early ascent up to the Sun Gate for sunrise. The whole experience can undermine your walk. Sleep can be hard, when you need it most.
Sunrise at Machu Picchu is essential right? Actually, no. This is the cloud forest and the high peaks of the Andes - sunrises are the exception not the norm. Gaggles of weary sleep-deprived hikers clamber up to the Sun Gate in unison to find a scrap of space to watch the main event, in what is a relatively small area. Then it doesn't happen.
Finally there are the porters, the unsung heros of the trail - their work is extremely demanding. In our experience, the reality though is that generally they don't love doing the Inca Trail. They have to carry everything, rather than letting a mule take the load. And then there's the jostling for position and the whole cattle herding feel of the walk. Good porters and chefs can be harder to come by than you might think.
How to do the Inca Trail justice
Now that you have a fuller picture of why we need to approach your Inca Trail walk with a degree of caution, let's lift the gloom a little and pick our way through it all.
The question of numbers can be overcome in a relatively simple and logical way. It just seems to have escaped the attention of many, guided purely by the whims of their distant agencies in Lima or Cusco. We do things our way, which means delivering exactly the sort of holiday we want you to have. So we're not going to set you off in the morning. We're going to have you leave a little later, finding a pocket of space between groups in which you can walk and have the properly intimate and personal experience you are probably imagining.
We work directly with our preferred porters and guides and we pick and choose our campsites carefully, away from the masses. You'll wake up to some pretty spectacular views with hardly anyone else to share them with. Most importantly, you'll get a good night's sleep.
On the last day, you won't be getting up in the middle of the night to reach the Sun Gate at daybreak. We'll get you there in the afternoon, when most of the crowds have gone back down to the village for the night or jumped onto their onward train to Cusco. Arriving in the afternoon is a neat solution, because as well as fewer people, you'll hopefully have the best light of the day too. With time to walk around, now is a good time to soak it all in. You'll be back here tomorrow afternoon for a proper guided tour, having had the morning to relax, recover and reacharge your batteries.
Sound good to you? If you'll spare us a couple more minutes then we'd like to give you another option.
Pura's alternative four day Inca Trail
The line of thinking which led us to the above got us to thinking about an alternative. How could we take the same ingredients of the Inca Trail - the diverse Andean scenery, the wonderful walking, remote Inca ruins and getting to the Sun Gate on foot - and make something unique? How can we do it without the need to camp, solicit permits and follow set paths?
We think we have done it.
Our alternative Inca Trail is essentially a set of four day hikes, between five and seven hours each, spread over five days. The first walk takes you across rural farmland, through a dramatic canyon and along Inca pathways to one of the Sacred Valley's most inaccessible ruins. You're unlikely to see many other visitors out here. You're not just here for the peace and quiet though, the ruins are extremely impressive and afford you the privilege of rummaging around an Inca site in the most intimate way possible.
Day two takes you out into the beautiful Urubamba Mountains, where glaciers, lagoons and snow-capped peaks define the landscape and herds of llama keep you company. This is pristine Andean scenery, seen by precious few.
On the next day, the one day Royal Inca Trail leads you up through the cloud forest to Machu Picchu, without the crowds but very much with some tremendous views. Keep an eye out for hummingbirds and orchids on the way.
Two nights at Machu Picchu gives you the same extra time to re-visit the sanctuary with our guide as our approach to the classic Inca Trail. The following day you'll take the train out and drive to a small weaving community to learn about the traditional backstrap loom process and then head out on foot across the high Andean puno eco-system, passing bird-filled lagoons. As you descend you'll begin to spot shepherds and their herds of llamas, as agricultural fields come to the fore. The Inca staging post of Tambomachay is the final port of call before Cusco, just as it was for hundreds of years in Inca times.
Further reading: Pura's alternative Inca Trail
What's next?
So there's plenty of food for thought. And we've not even spoken about the rest of Peru, or perhaps whether you want to combine your walk with the Galapagos Islands or maybe a journey south through Bolivia to Chile. Lots to discuss it seems.
We're always happy to have a chat or converse over email, so when you're ready to talk about Peru, we'd be only too happy to help.
Our Peru holidays Get in touch Subscribe to The Pothole
The Pothole is Pura Aventura's popular monthly email. We share what we love, what interests us and what we find challenging. And we don't Photoshop out the bits everyone else does. We like to think our considered opinions provide food for thought, and will sometimes put a smile on your face. They've even been known to make people cry. You can click here to subscribe and, naturally, unsubscribe at any time.
The Pothole is Pura Aventura's popular monthly email. We share what we love, what interests us and what we find challenging. And we don't Photoshop out the bits everyone else does. We like to think our considered opinions provide food for thought, and will sometimes put a smile on your face. They've even been known to make people cry. You can click here to subscribe and, naturally, unsubscribe at any time.