Andalucia Foodie Walking Holiday Review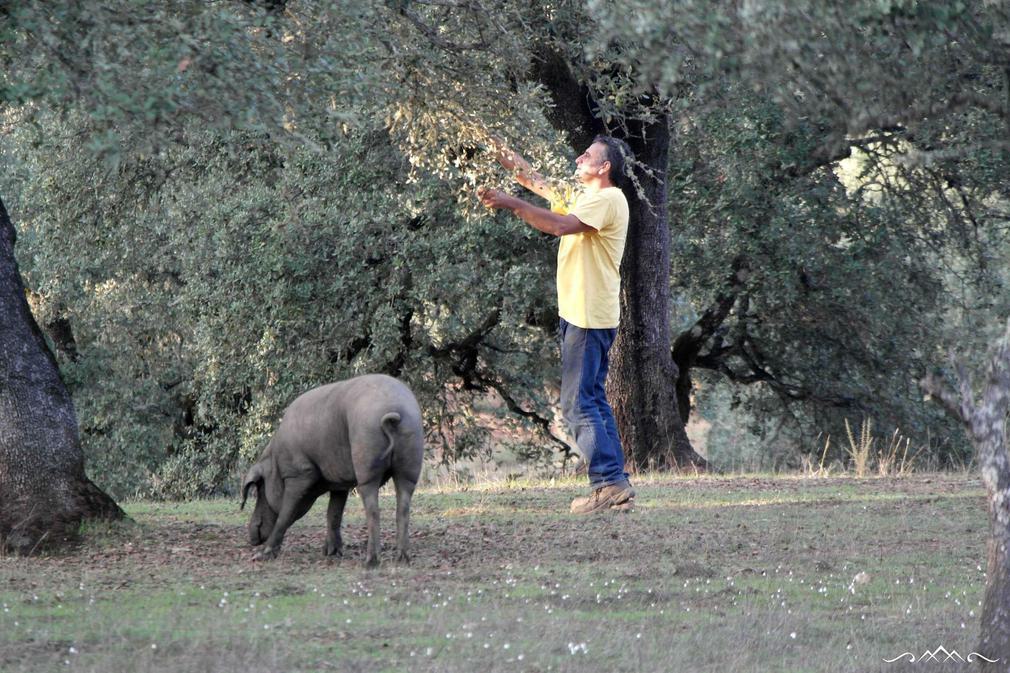 As you know, we occasionally publish longer reviews or feedback here on the blog, particularly when it is very descriptive and hopefully will help people to get a better sense of a holiday than we can convey ourselves. This feedback from a lovely and loyal client of ours down in Cornwall relates to our Andalucia Foodie Walking Holiday.
Hi Sarah,
We're back safe and sound. We had an absolutely cracking time from start to finish. This was our first self guided walking holiday and we wondered how we would get on. It was really good to have the independence but knowing Lucy and Angel were only a phone call away gave us a real peace of mind.
We were picked up by Pedro and he and Mark had in depth political discussions for 90 minutes whilst I watched the Aracena hills unfold.Lucy and Angel's inn is an absolute delight. We really enjoyed the food and had no hesitation in cracking on with olive oil, honey and home made pates and jams....who needs muesli or a full English!!
The walks from here we enjoyed. Lucy explained everything and also gave suggestions for additional walks. On the second walk Lucy dropped us off but not in Almonaster as per the itinerary but actually at the high viewpoint above the town. It added about an hour to the walk but well worth the view over the town.
Arriving at Lola and Armandos farm we were greeted with an open fire in our lounge. When Lola came in to cook our tea she raked it out put a rack over it and cooked our pork chops on it!!
We really enjoyed and appreciated the tour of the farm....they are some spoilt pigs. You can see how passionate Armando is. The lunch of their produce was very special and Lola also makes a mean goats cheese. The wine led to an aftrenoon snooze in the sun whilst Mark further explored the local area.
When we left there it was to do the longest walk of the day. It wasnt a problem for us but we did discuss the fact that is people wanted to walk less they could probably get a lift part way?
Celia and Juan have a great place....it was completely different from the others as was the food they provided. This is definitely a walking and foodie holiday and doing the walking meant we felt we deserved all of the wonderful food. We did the optional walk from there and we got back to the smell of slow roasting squash in our oven that was the basis of our starter that night. At breakfast there was a wonderful black olive salsa that you can get in Lidl....with olive oil and tomatoes its irresistible.
The final walk took us back to Alajar. We took the shorter walk on this day but then went out again on another walk in the afternoon. It was a great end to this part of the holiday and when we left the next morning we felt quite sad to be leaving such wonderful people.
Thomas's choice of hotel in the city was perfect. Pedro found it with the assistance of the sat nav and in what seemed like a side street was a rather nice palace. It was central to everything we needed to see. The Feria was still going on and whilst we didnt get involved in it seeing all the superb dresses the ladies were wearing and just being in such a busy atmosphere was good. We did all the touristy things but also found a few more local tapas bars in the back streets.
We decided that this was one of our favourite holidays for a while. I managed to forget about work which is no mean feat these days. The walking was challenging but not in a daunting way and we met wondeful people who know exactly how to do hospitality in a way you feel like you are with friends.
Thanks for all the work in the arrangements and we look forward to choosing our next holiday with you
Take care

Jean

P.s. I have added one photo they really dont waste any part of the pig!!
The Pothole is Pura Aventura's popular monthly email. We share what we love, what interests us and what we find challenging. And we don't Photoshop out the bits everyone else does. We like to think our considered opinions provide food for thought, and will sometimes put a smile on your face. They've even been known to make people cry. You can click here to subscribe and, naturally, unsubscribe at any time.