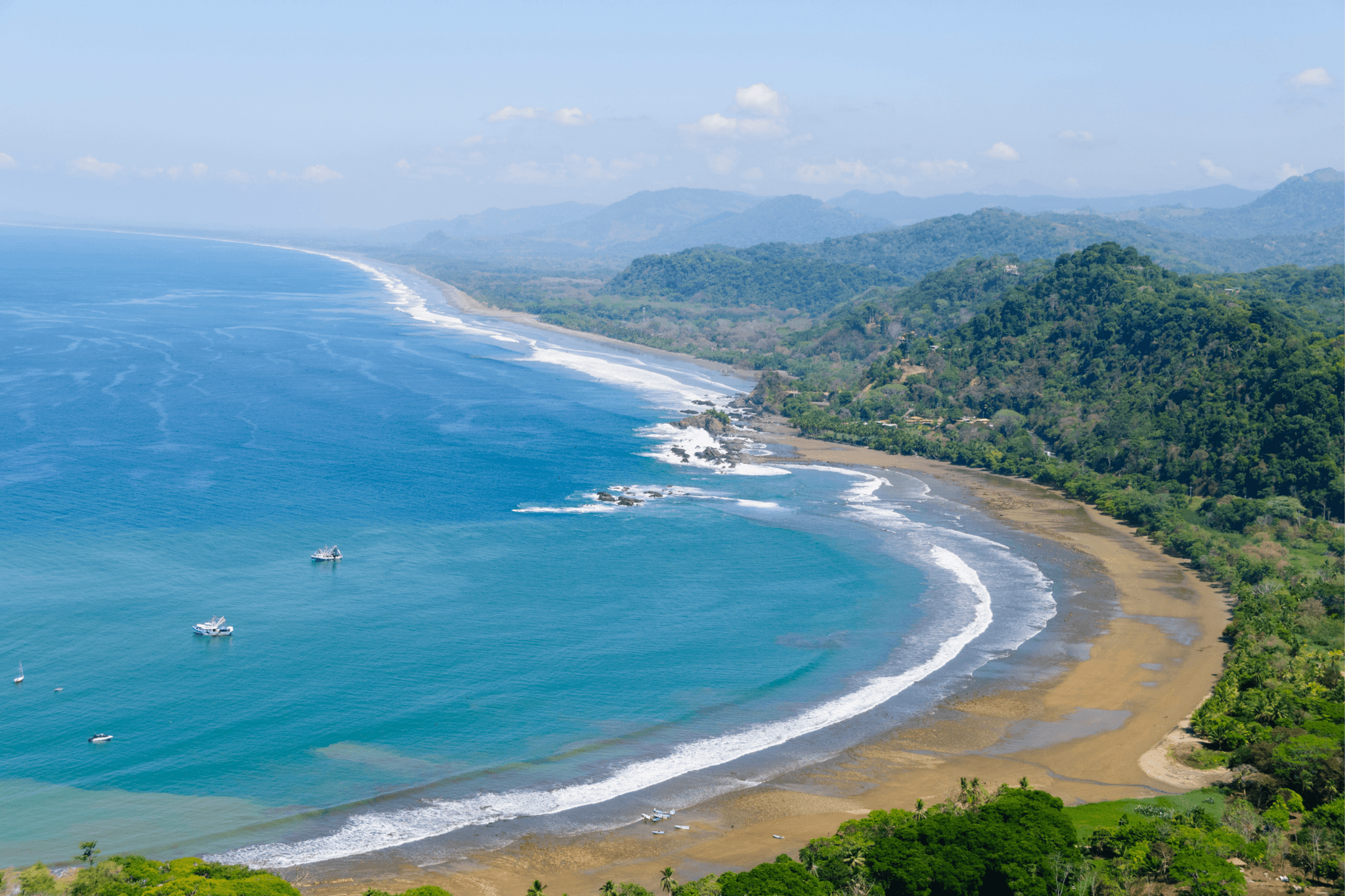 Costa Rica Self-Drive Holidays
Award-winning sustainable holidays away from the crowds
Open roads
Picture perfect
Caribbean ideal
Cloudforest companion
River wild
Burst of pace
Dolphin racing
Avian adventures
It's a hard life
Liquid eyes
Discomfort zone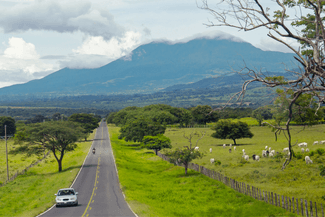 1 of 11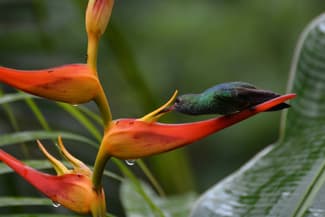 2 of 11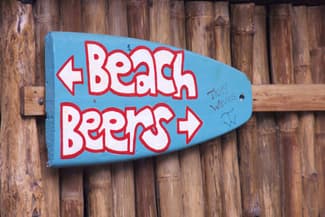 3 of 11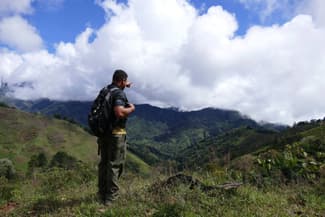 4 of 11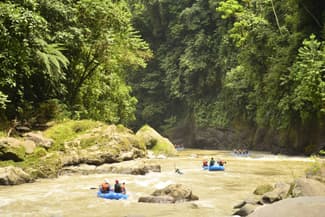 5 of 11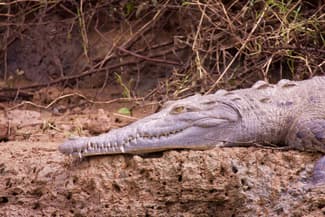 6 of 11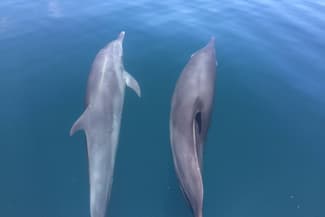 7 of 11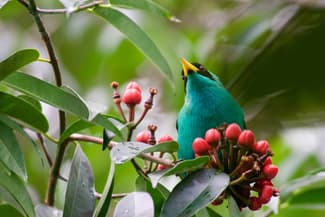 8 of 11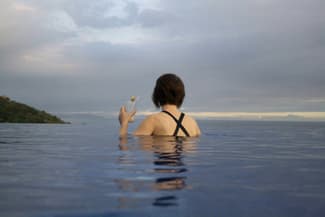 9 of 11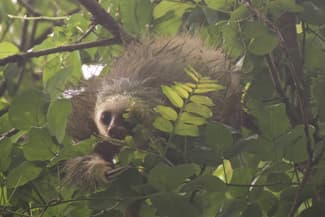 10 of 11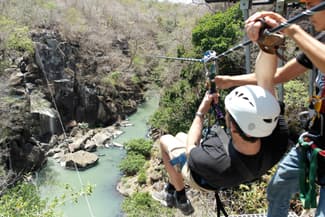 11 of 11











From the backroads of Costa Rica
For me, driving is the best way to explore Costa Rica. How else to investigate that little road down to a waterfall, or take an early lunch because you like the look of a restaurant terrace? Or visit a beach 10 miles away because someone has mentioned the water visibility is particularly good today?
Driving connects you to the landscape and the people, in a way you just can't get behind the window of a bus. And I think that is priceless.
From Osa Peninsula, Costa Rica
First morning of my trip, I was up early, coffee in hand, dawn cacophony ringing all around. I just wanted to absorb it all.
I'd had my eye on, and my zoom trained on, a helicona flower. Losing track of time, I waited. When a hummingbird finally flitted into view, I sprang into action. The clatter of the shutter joined the chorus and from it emerged a photo so crisp that even the ant is in focus. It hangs in my hallway, so I see it every day.
From Cahuita, Costa Rica
I was curious - just how 'Caribbean' is Costa Rica's Caribbean coast? After dining on coconut fish I met a local guide in a Rastafarian hat, who pointed me towards a bar on the edge of the village. It was an open-sided structure, with waves lapping the shore directly in front, and I was soon swaying along to a full instrumental Bob Marley cover, with freestyled lyrics in both English and Spanish.
So, in other words, it's Caribbean enough for me.
From Chirripó, Costa Rica
Blaine is a gentle soul, softly spoken, yet he's someone with whom it's very easy indeed to strike an instant connection.
I've had plenty of great guides in my travels, many 'larger than life' characters with a witty crack or anecdote. But, to me, that kind of style is out of place in the cloudforest. It's a peaceful place which invites reflection; Blaine is, I think, the perfect companion in this environment.
From Pacuare, Costa Rica
There's white-water rafting. Then there's white-water rafting at Pacuare. It's like a movie set, with sheer gorges covered in thick vegetation, mists drifting across.
Having woken up to the rainforest out of the floor-to-ceiling glass and fuelled myself with a huge breakfast, we set off downriver, attacking the water and soaking up the views in the calmer stretches. Exhilarating, remote, beautiful – this was a river I never wanted to end.
From Osa Peninsula, Costa Rica
"John, have you seen what's behind you?" "Undoubtedly a massive crocodile, right? Ha ha." "Well, it's not massive but…"
While it was probably just catching some rays, there seemed to be a hungry glint in its eye. The fact that it was actually slightly above our head height did not help improve things for the more squeamish members of the paddling party. Let's just say some people found a sudden burst of pace…
From Osa Peninsula, Costa Rica
OK, we weren't actually racing dolphins. But for several minutes, we could have been, as a pod of dolphins leapt and frolicked all around us. We slowed the boat right down, and sat enthralled. There must have been a dozen or so in all. Absolutely fantastic.
After reluctantly waving them goodbye, the thought occurred to me that a race wouldn't have been much of a contest - those guys could really shift through the water.
From Osa Peninsula, Costa Rica
I'd never been that fussed by birds, only the really large or really colourful. Then I went to the Osa Peninsula and it wasn't just the Scarlet macaws that had my eyes darting from treetop to treetop. Partly it was the quantity, partly my guide's obvious delight each time he spotted a different species.
I'll never forget that priviliged morning rummaging around the most biodiverse pocket of our planet, even if I've forgotten most of the names.
From Nicoya Peninsula, Costa Rica
After a day of eyeballing crocs, seeking howler monkeys in the palm trees, and snorkelling in the gulf, how should one end the day? A cooling dip in the pool, with an icy beer in hand, watching the sun come down over the glorious bay - does it get any better than this?
Well, yes, actually - there are some toucans in that palm tree. And is that? – oh yes - a couple of scarlet macaws flying home to roost! As the saying goes, 'It's hard work, but…'
From Cahuita, Costa Rica
As I was headed back to the room for my bag, the gardener beckoned me over with a grin and a pointing finger. It took me a moment to spot him, or her, it's pretty hard to tell – but there he/she was, tucking into the foliage barely 20m above my bungalow roof.
I whipped out my camera, and for one glorious moment those liquid brown eyes looked through the leaves, directly at me. I think it might have been a smile, you know.
From Rio Perdido, Costa Rica
"Seriously? Upside down?" I wasn't convinced that this was a good idea at all. But the crew had been amazing thus far as we had slid, swung and hiked over and across the canyons of Rio Perdido in Costa Rica's hot Guanacaste region. I decided to trust them. "Just pull your knees up and lean back".
Up went my knees, back I leant…off I shot, 750m across a forested canyon. Upside down. Laughing like a drain.
From Caribbean beach shacks, up into coffee hills and cloud forest and down to tropical Pacific rainforests, Costa Rica makes for an incredible self-drive journey. By stepping off the tourist trail, you meet more locals, see more wildlife and enjoy more time immersed in beautiful nature. Costa Rica Self Drive Holidays
Created by specialists, tailored to you.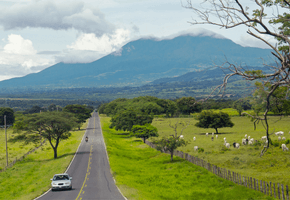 The freedom to explore lends a spirit of discovery to your trip. It lets you detour to a waterfall hidden down a side road, stop at a roadside shack to talk to locals or visit a wild beach your host has just told you all about.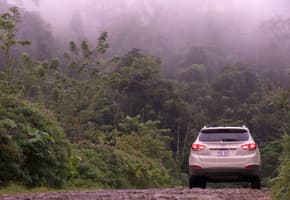 There's no great difficulty driving in Costa Rica - take it steady and it's very safe. You have local support, 4x4 drive in case you need it on bumpier highland roads and GPS technology that makes navigation nice and easy.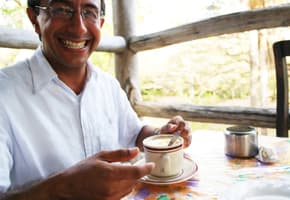 Why You'll Love Our Trips
By taking you to lesser-explored corners, with more freedom and time to watch wildlife, meet locals and soak in the scenery, our award-winning sustainable trips guarantee a deeper connection to Costa Rica.