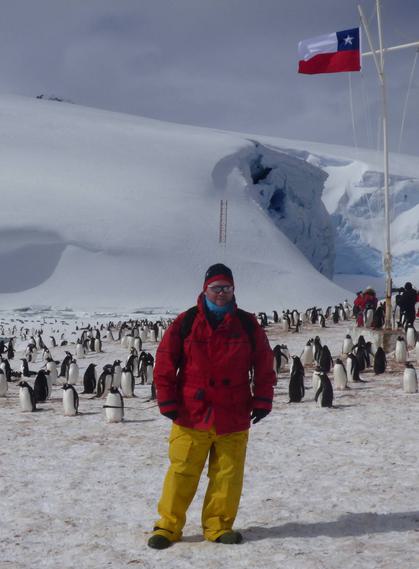 Why you should take time to visit Lima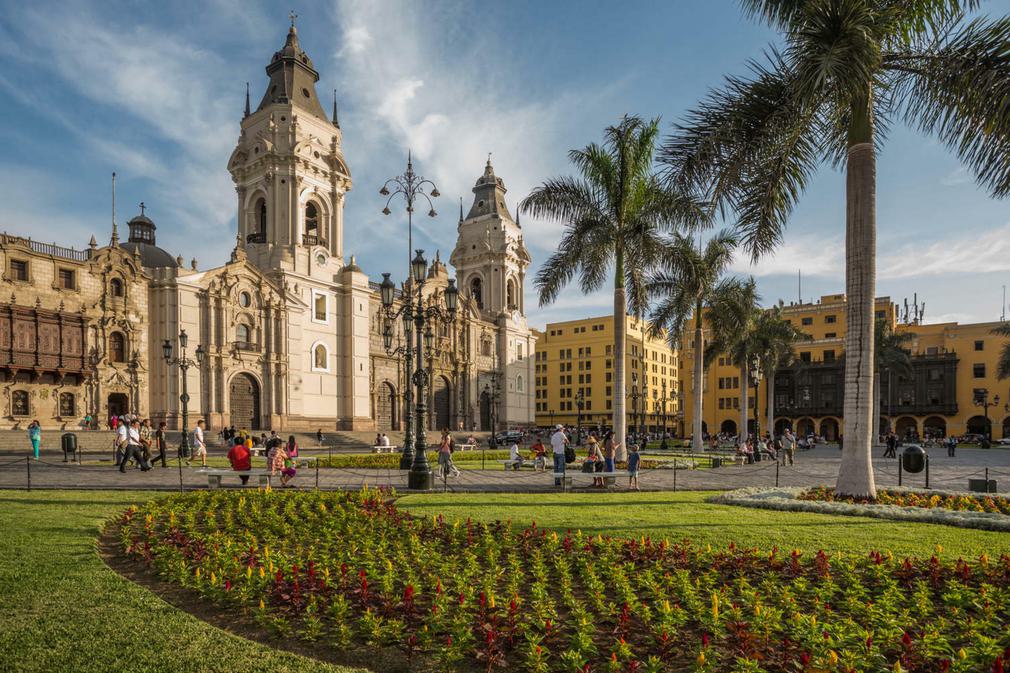 Lima's a city most visitors to Peru don't like. Or they rattle on through without so much as a backward glance.
It's not surprising, like many large Latin American cities, Lima isn't a place which invites you to fall in love with it. It's chaotic, busy, gritty, noisy and for much of the year it's swathed in a coastal mist, or is it smog? However, with a little effort and the right introduction, Lima proves to be a genuinely great city.
"I think it was around the sixth time I came to Lima that I actually enjoyed it for the first time. Previously I had always been getting ready to move onto more exciting pastures, or making a brief stop before heading home, and it had never really convinced me it was something more than a sprawling mass of grey concrete, (matching the endless grey skies)."
Even more than many capitals, Lima is a melting pot of peoples - indigenous, European, African and Asian. The diversity of Lima's inhabitants is matched by the diversity of Peru's cuisine, widely known as the Next Big Thing in world dining.
Peru is indeed at the forefront of a resurgent Latin American food movement and Lima is its nerve centre: it offers world class cooking from gourmet tasting menus to tasty street food and traditional home-cooked dishes, and is now home to several of the world's best restaurants.
Learning to love Lima
Lima is enormous. It stretches 80km from north to south and reaches some 40km inland. However, you are likely to be limiting your time to a few compact areas within the city.
The colonial part of the city is a UNESCO World Heritage site and is known simply as Lima Centro. This is where you will find most of the churches and museums as well as the impressive main square – Plaza de Armas.
South of the centre is Miraflores, a residential area on the coast which is where most hotels are located. Barranco is the district immediately to the south of Miraflores, also on the coast. You will most likely stay in either Miraflores or Barranco and these two areas are very easy to explore on foot.
That said, Lima is full of intriguing hidden pockets too, and with the right person in charge, a varied, intriguing and tasty day here is a must for any visitor to Peru.
Lima's National Superior Autonomous School of Fine Arts' building dates back from colonial times
Stroll around Miraflores
One of many former agricultural areas in the Rimac river valley, once upon a time Miraflores was a place of haciendas and crops, before it became the haunt of summer homes for Lima's elite, and eventually blended into another suburb of the metropolitan area.
Nowadays, Miraflores is often regarded as Lima's 'nicest' area as it's certainly the most polished in terms of hotels, shops, and definitely has the lion's share of the many, many excellent restaurants to be found in South America's gastronomic capital. There are great places to eat elsewhere, but in all likelihood, when it comes to dining your starting point will be Miraflores.
Located at the center of the district, Parque Kennedy is the point of convergence of both Limeños and travelers alike, and arguably the forefront of modern Lima. Very well kept, the park has a small open-air theatre and an arts and crafts market most evenings. It is a nice place to wander and have a coffee or fresh juice while you people- watch. La Lucha is a great place for a quick snack and a juice.
A few blocks away from Parque Kennedy, take in the sights, sounds and smells of Surquillo market.
"There are clothes and homewares but mainly it's food produced locally being bought by locals: stalls groaned with tropical fruits, all parts of cow, and a fair number of the several thousand types of potato grown in Peru."
Alongside the market, on Calle Narciso de la Colina, you will also find a sort of 'gastronomic street' full of great little places to eat. The best of which would be La Piquanteria de Hector Solis.
Miraflores is also home to the Huaca Pucllana, a huge adobe temple dating back to the pre-Inca Lima culture, is a striking and incongruous sight in the midst of residential Miraflores and is well worth a visit. Guided tours can be arranged on site and last about an hour. Open Wed-Mon 09:00 - 17:00. Entry is 12 soles (USD 4).
You can also check out what's on at the Centro Cultural Ricardo Palma on Avenida Larco in Miraflores. This organisation is tasked with the promotion of Peruvian culture to Peruvians. It is therefore a great place to see indigenous music concerts, art exhibitions and literature readings.
Finally, the best places to watch the sun go down over the Pacific are up on the cliffs at Larcomar (in front of the Marriott hotel), where there are several international bars and cafes overlooking the ocean. For a more classic experience, head down to the historic pier and enjoy the views from the Rosa Nautica - ideally with a pisco sour in hand.
Miraflores town cityscape
Learn about Peru's history in the Centro
Located in the heart of downtown, Lima's Plaza de Armas is still one of the finest examples in the country.
Just near the Plaza de Armas, Banco Reserva has a fine collection of gold as well as Peruvian art. Open Tues - Fri 10:00-16:30 and Sat / Sun 10:00 – 13:00. Entry is free.
The San Francisco church, first block off Jr Lampa, Plazuela de San Francisco is reconstructed but remains the jewel of Lima's old churches, with brilliant catacombs and a monastery to visit. Well worth a visit. Open Mon-Sun 09:30-17:30. English speaking guides only after 15:00. Entry is 7 soles (about USD 2.50). www.museocatacumbas.com
The Cloisters of Santo Domingo, first block of Jr Camana. Built in 1549 the Cloisters are the most attractive in the city dating from 1603. Open 09:00- 13:00 / 15:00-18:00
Casa Aliaga is a colonial house that dates back as far as the founding of Lima in 1535 and has been home to 17 successive generations of the Aliaga family. A walk around the rooms and courtyards of this beautiful mansion offers a unique insight into five centuries of history in Lima. Tours in Spanish are available from 09:30 to 17:00 and must be pre-arranged by writing to [email protected]. www.casadealiaga.com
For art lovers, MALI (Museo de Arte de Lima) covers several millennia of Peruvian art, from early Pre-Colombian ceramics through colonial and revolutionary times up to mid-20th Century artworks. Housed in a splendid building constructed by the Eiffel company, and remodelled in 2015, it's a short taxi hop or 20-25 minute walk south of the Plaza de Armas. Open Tue-Sun 09.00-19.00 (Sat 09.00-17.00); closed Mondays and certain public holidays. Entry is ons 30 (approx USD 10). www.mali.pe
The archaeological site of Huaca Pucllana is located in the Miraflores district
 Visit Lima's Bohemian district
"Excellent coffee, great bars, and some lovely art galleries certainly make Barranco a charming spot to while away an afternoon before heading back to Miraflores for a seafront stroll, and the chance to sample some of Peru's finest dining."
Next door to Miraflores is the district of Barranco - whilst these days just as popular with tourists as Miraflores, it retains more of a bohemian air with a strong artist presence and some lovely streets lined with colourful historic buildings. Here you will find some of the most beautiful houses in the city as well as some of the more unusual, fun places to go out at night.
Make sure you find the Puente de los Suspiros, to the east of the Parque Municipal. The romantically named Bridge of Sighs is shaded with flowering trees and crosses over the Bajada de Baños, a cobblestone walkway that leads to Playa Barranquito. On the far side is La Ermita, a lovely little chapel painted a dazzling shade of red.
Also in Barranco is the Museo Pedro de Osma where you can brush up on your colonial art history. www.museopedrodeosma.org
If you enjoy photography then visit Mario Testino's fabulous portrait photos at Museo MATE, Avenida Pedro de Osma 409, Barranco. The worldwide fame of his photos and the people he photographs ensure you'll recognise the photos even if you don't recognise the name. There also temporary exhibitions by other photographers. Open Tues - Sun 11:00 – 20:00 Entry 15 soles (USD 5). www.mate.pe
Go further to get the most of Peru's capital
The Museo Larco is one of the finest archaeological museums in Peru with a fabulous collection of pre- Colombian artefacts, including gold, textiles, and a really quite explicit erotic ceramics section. There is a very good cafe/restaurant set in the museum's award- winning gardens.
The museum is in the Pueblo Libre district, about 30 minutes by taxi from Miraflores, depending on traffic. There is a great cafe- restaurant in the gardens for lunch or dinner. Open every day 09:00-22:00. Entry is 30 soles (USD 10). www.museolarco.org
Where to go shopping in Lima
For handicrafts and arts the best bets are the Inka Plaza and Mercado Indio on Avenida Petit Thouars in Miraflores. These both contain lots of stalls selling silverware, leather goods, wood, pottery, alpaca wool, etc. We suggest you have cash for any purchases. Although some stalls accept credit cards, do be careful when using it and keep the card in sight at all times. Be sure to confirm the amount going through in either soles or US dollars.
BioFeria is a small organic market held on Saturday mornings in Parque Reducto, Miraflores, where you can pick up natural goodies from local producers, including coffee, honey and chocolate.
You will find a range of upscale souvenir and gift shops in Larcomar on the coast of Miraflores, though prices here are relatively high compared to the handicraft markets.
Take a cab!
Taxis are the easiest way of getting around Lima. It's worth knowing a few things about the taxis in Lima. First is that there are loads of them. Official ones have a taxi sign on the roof, are either yellow or white/black and have a SETAME sticker in the windscreen (the regulatory authority for taxis). The driver should also have photo i.d. Then you have the unofficial ones. You can buy a taxi sign in petrol stations so there is literally nothing stopping anyone becoming a 'taxi'. This makes the 18 SETAME sticker and the photo i.d. very important! A lot of people use the unofficial taxis as they are cheaper but we recommend you use the official ones. Order through your hotel.
Taxis do not have meters so you have to negotiate the price beforehand. Be sure to repeat back the agreed amount and clarify that it is in Soles or US dollars. Don't be afraid to haggle or simply let the taxi go and get the next. Pay in exact money if possible, tipping is not necessary.
To give you an indication of prices for taxis, a trip from Miraflores to the city centre should be in the order of 30 soles (USD 10) and between Miraflores and Barranco expect to pay 15 soles (USD 5).
Our Peru holidays Get in touch Subscribe to The Pothole
The Pothole is Pura Aventura's popular monthly email. We share what we love, what interests us and what we find challenging. And we don't Photoshop out the bits everyone else does. We like to think our considered opinions provide food for thought, and will sometimes put a smile on your face. They've even been known to make people cry. You can click here to subscribe and, naturally, unsubscribe at any time.
The Pothole is Pura Aventura's popular monthly email. We share what we love, what interests us and what we find challenging. And we don't Photoshop out the bits everyone else does. We like to think our considered opinions provide food for thought, and will sometimes put a smile on your face. They've even been known to make people cry. You can click here to subscribe and, naturally, unsubscribe at any time.