Galápagos Islands Vacations
Wildlife cruises & tailormade tours to the Galápagos
Galápagos Islands Vacations
Cookies must be enabled in order to view maps
We recommend you spend at least a week on the Galápagos to see more of the wildlife and landscapes, and have time to truly relax and absorb your remarkable surroundings. This map shows the route of a sample 10-night cruise around the archipelago.
| | |
| --- | --- |
| | Major airports |
Balta, San Cristóbal
Unashamedly biased though we are, we think the Galápagos Islands might just offer the greatest wildlife experience on our planet. If you only come here once, let's make it count. When to visit?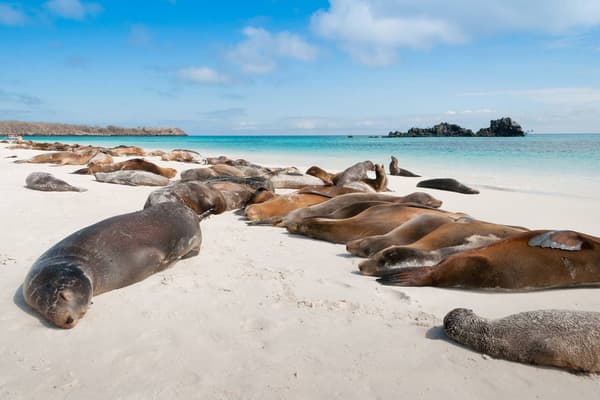 The Galápagos Islands lie on the Equator, so temperatures and weather conditions are generally warm and pleasant year round.

There are generally two seasons – Cool/Dry (June to November) and Warm/Rainy (December to May), although it can still rain in the dry season, and heavy persistent downpours are rare even in the rainy season. The main difference between the seasons is the water temperature and the sea conditions. The sea temperature starts to cool around June with August and September seeing the coolest temperatures and choppiest seas. The differences are not extreme, you are just more likely to want to use a wetsuit for snorkelling in August and September than you are in April.

Whilst there's no bad time to visit the Galápagos, certain months are better for particular experiences...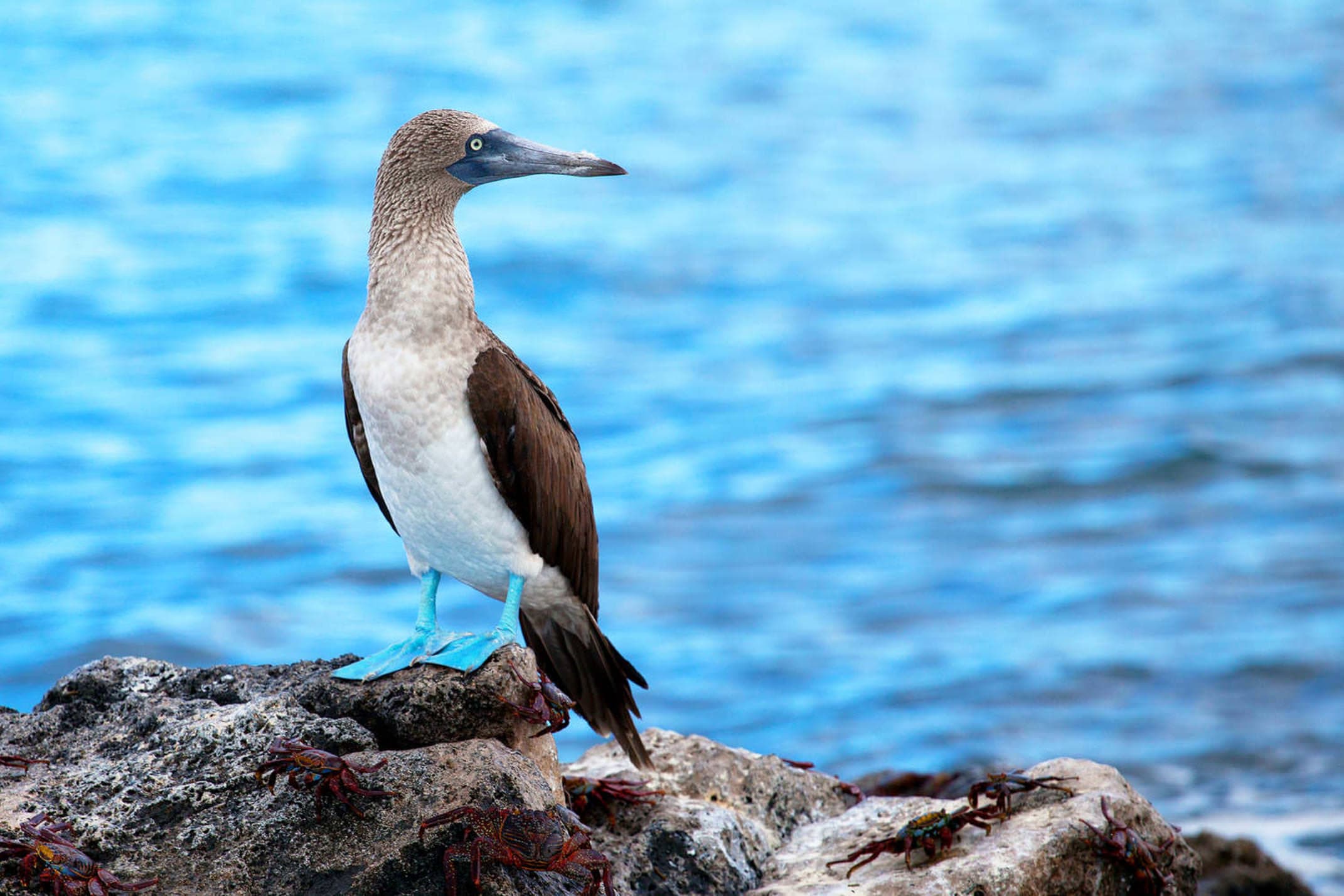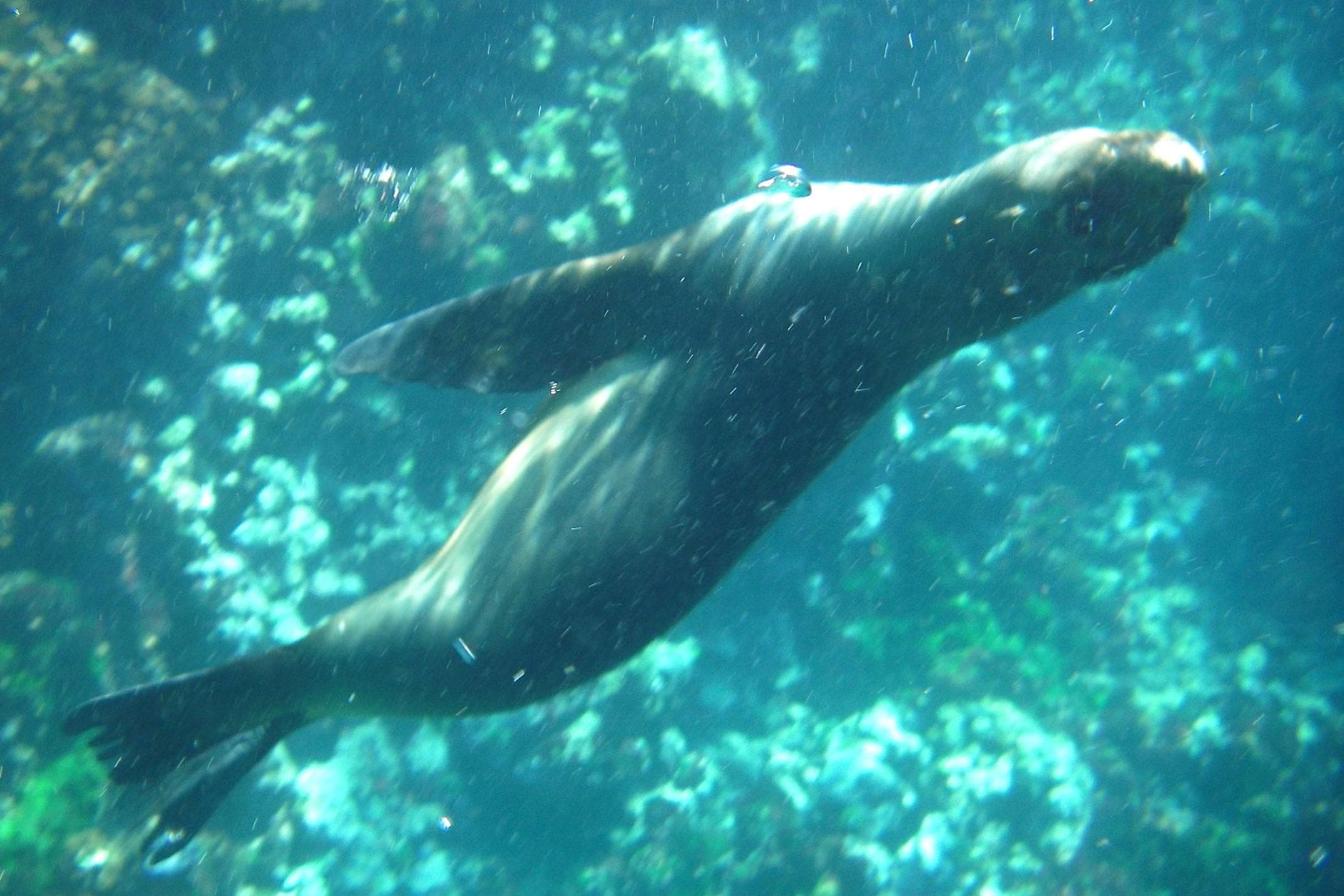 Albatrosses and blue-footed boobies performing spectacular mating dances, sea turtle eggs hatching, whales breaching: if there's a particular wildlife moment you really want to experience, put that right at the centre. Here are a few to look out for:
Green sea turtles arrive to lay eggs and giant tortoise eggs begin to hatch in January
Flamingos on Floreana and marine iguanas on Santa Cruz begin to nest in February

Penguins are active in the waters around Isabela in March

Waved albatrosses perform courtship rituals on Española and land iguana eggs hatch on Isabela in April
Blue-footed boobies perform mating dances on North Seymour and marine iguana eggs hatch on Santa Cruz in May
Giant tortoises begin their 'migration' down from the misty highlands to lower areas in June

Whales and dolphins are more visible off Fernandina in July
The year's first sea lion pups are born in August

Penguins and sea lions are active in the waters in September
Blue-footed boobies raise their chicks on Española and Isabela in October

Sea lion pups are active in the waters in November
Fur seal pups play, giant tortoise eggs hatch and waved albatrosses fledge in December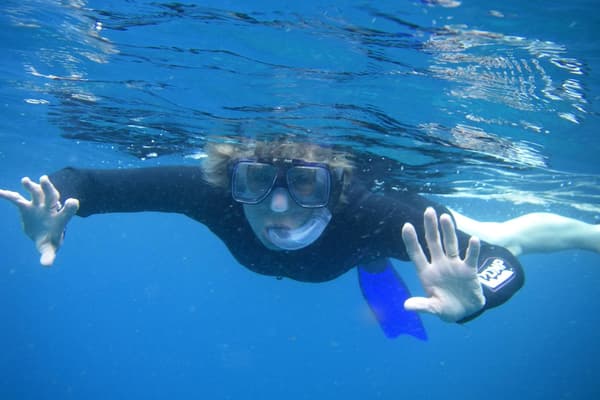 The wildlife is always abundant and never far away but if you have an interest in a specific species then let us know so we can advise accordingly.
It could be you're less interested in specific wildlife and more into snorkelling, kayaking, diving or hiking.
For example, February and March are very comfortable times to be in the water as the temperatures peak. In the cool season, temperatures drop right down but the additional nutrients attract more abundant and varied marine life, so the snorkelling is excellent if you slip into a wetsuit and brave the waters. The peak dive season is December – June when the waters are calm and visibility at its best.

Read more: Best times to visit the Galápagos Islands
Of course, we can help you narrow down your options and suggest best times to visit. The more detail you give us, the more we can help you tailor your trip.
The ideal trip would be at least a week long and could easily be 14 days if you combine a longer cruise with a stay on an island. And it would include a diversity of landscapes - lava rocks, volcanoes, mangroves, red/black sand beaches, misty highlands, Palo Santo forests - a range of endemic wildlife, both land-based, birds and ocean-dwellers, and you should experience them in several ways - on foot, in the water and maybe even by bike.