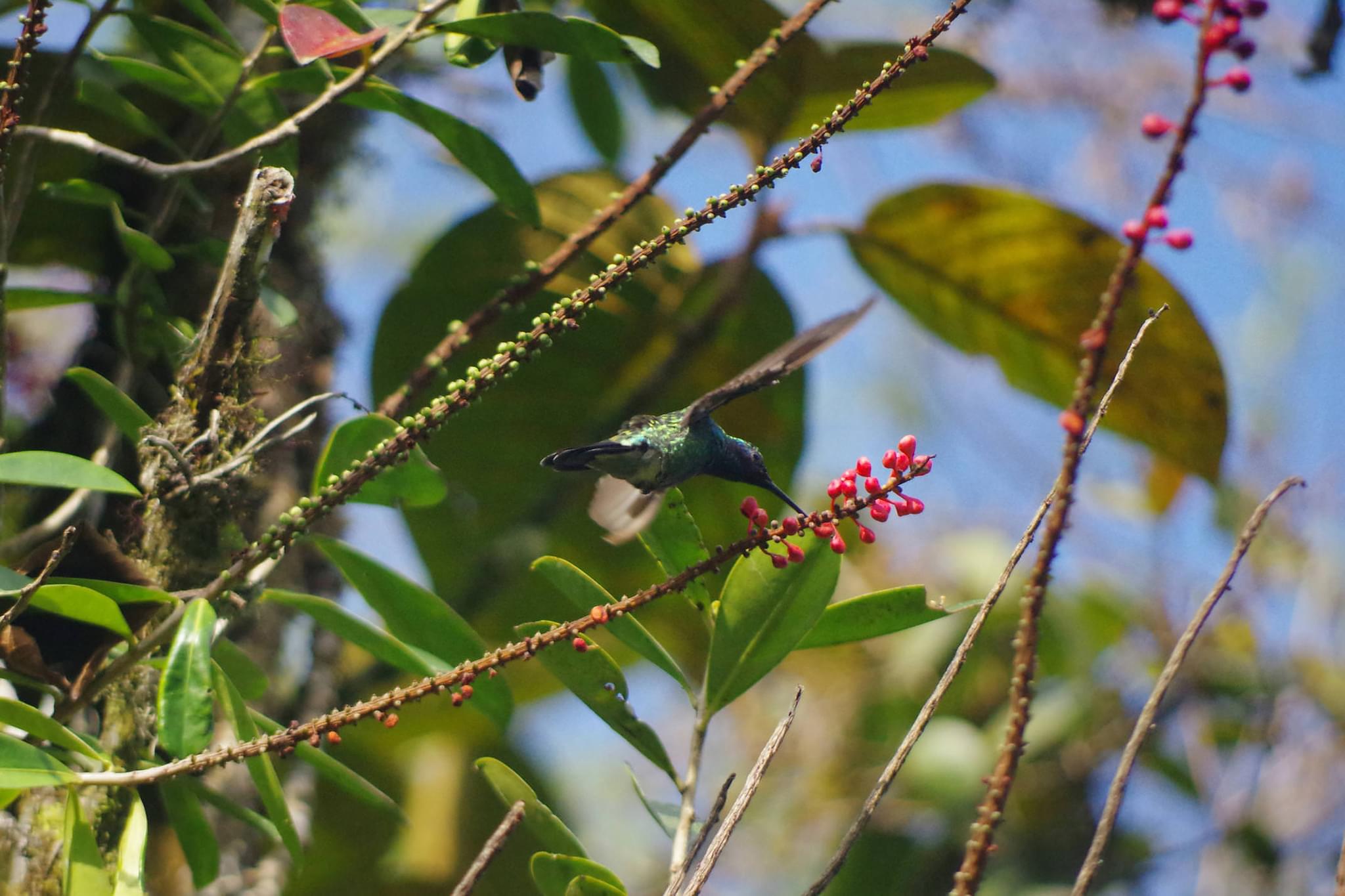 Ecuador
Wildlife vacations & tailormade tours to Ecuador


Galápagos Islands
The Galápagos Islands offer arguably the greatest wildlife experience on the planet. Africa aficionados might disagree, but we're unashamedly biased. The utter fearlessness and unique evolution of their inhabitants is certainly unparalleled...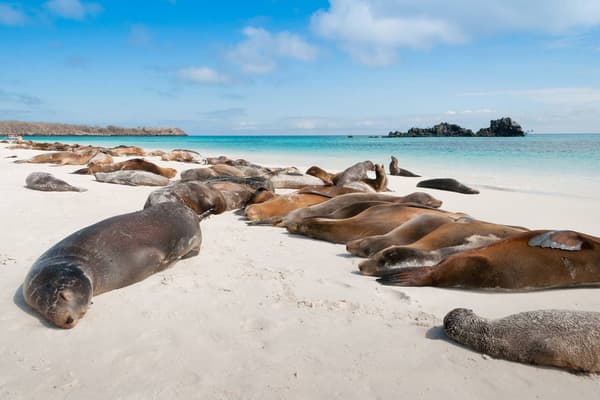 The Galápagos Islands are like no place on earth. You certainly won't see penguins swimming with sea turtles anywhere else in the world. Nor will you be sneezed on by a marine iguana or bundled out of the way by a trundling giant tortoise anywhere else.
We'd quite like to be the ones to take you there and share it all with you.

We are proud of our considerable personal Galápagos knowledge, both of the boats and land-based island stays - it's what will help us find the right experience for you. Although you'd be hard put to have a 'bad' Galápagos trip, it's worth exploring all the possibilities to get the best fit. After all, there is a bewildering choice of boats, itineraries, cabin configurations, snorkelling spots... For now though, let's keep things simple.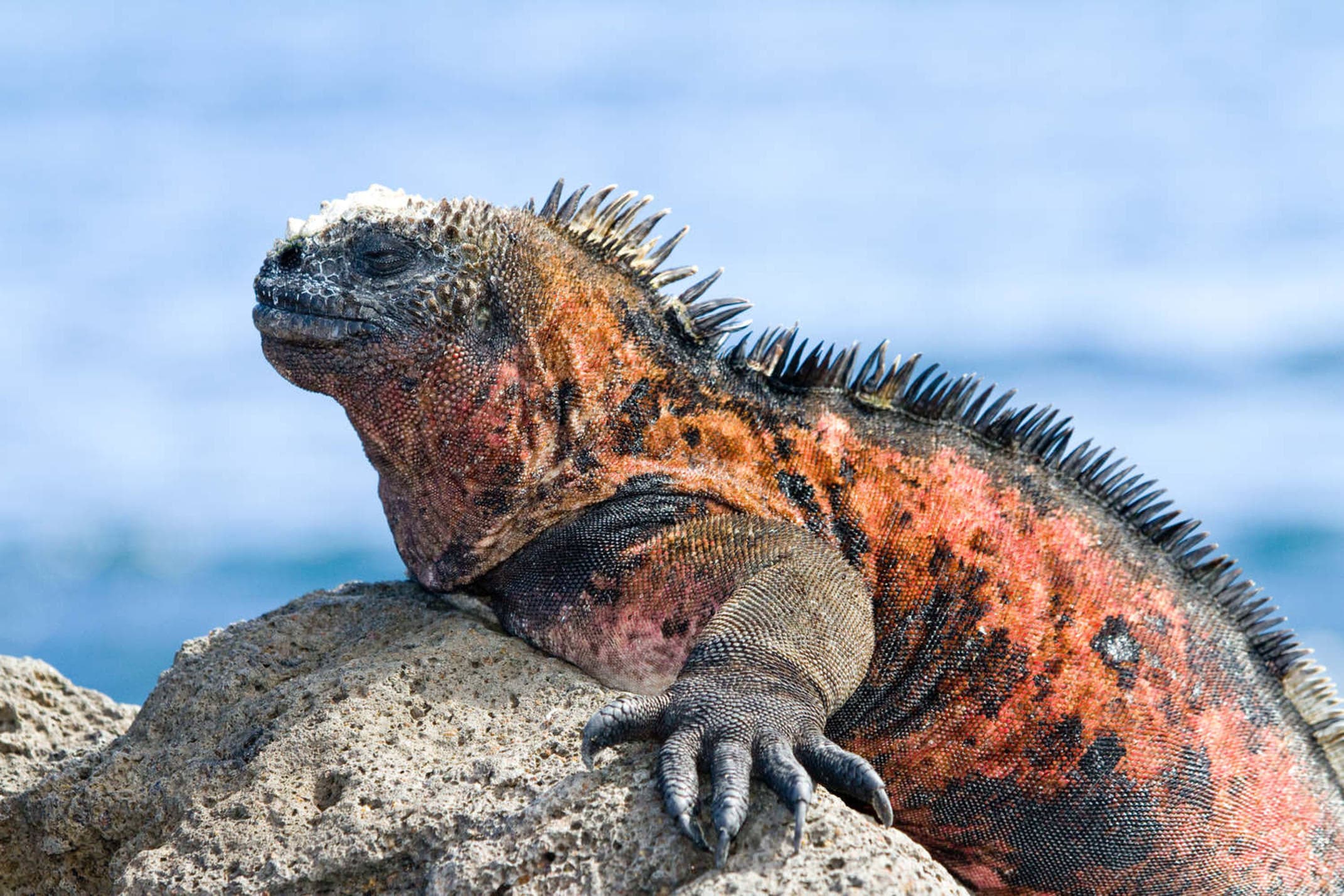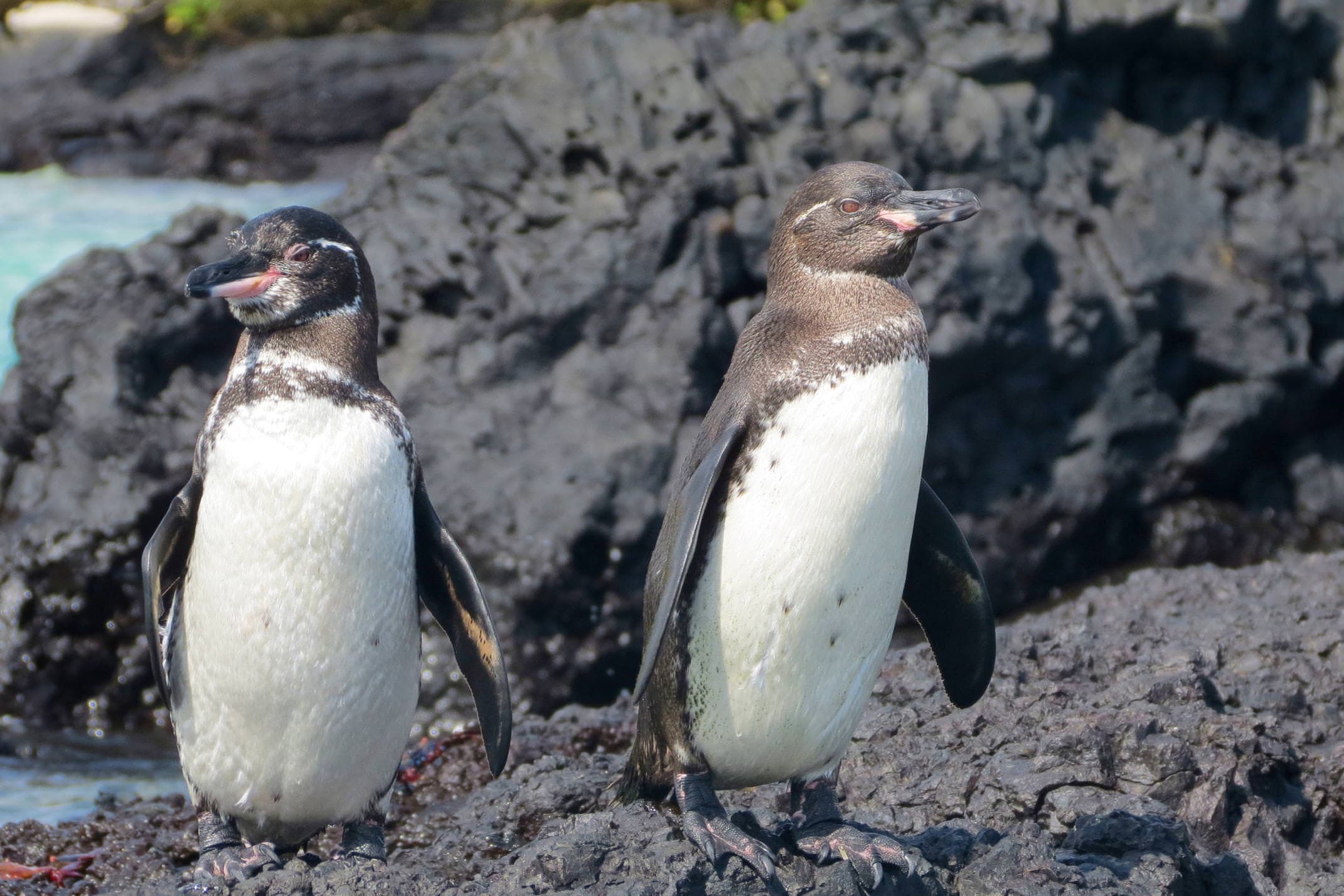 Galápagos cruises
You'll have travelled a long way to get there. Chances are you won't come again. So it's crucial to spend time working out the right itinerary for you. There are lots of cruise options out there. Some are as short as three or four nights. These are basically two half days and two or three full days: in the Galápagos Islands! If this is a trip of a lifetime, then you need to give it the time it deserves.
We'd recommend you opt for at least seven days; you can combine the easily-accessed parts with the more remote islands and islets that shorter cruises can't reach. There's more diversity of landscapes and wildlife, more time to be in the water and a more relaxed pace. It's also better for the environment as the shorter itineraries encourage more flights.

Choosing the right boat
You probably won't be surprised to know that we prefer small boats of ideally 16 to 20 passengers. They're more intimate, more personal and offer more flexibility. They can also anchor closer to the bays, so it's easier to get everyone ashore in one go. This gives you more time on land.
Of course, it's not just about the size of the boat. The quality of the itinerary, and in particular of the guides and crew, are probably more important still. We can add our experience and opinions here and offer much more than the photos and fact sheets.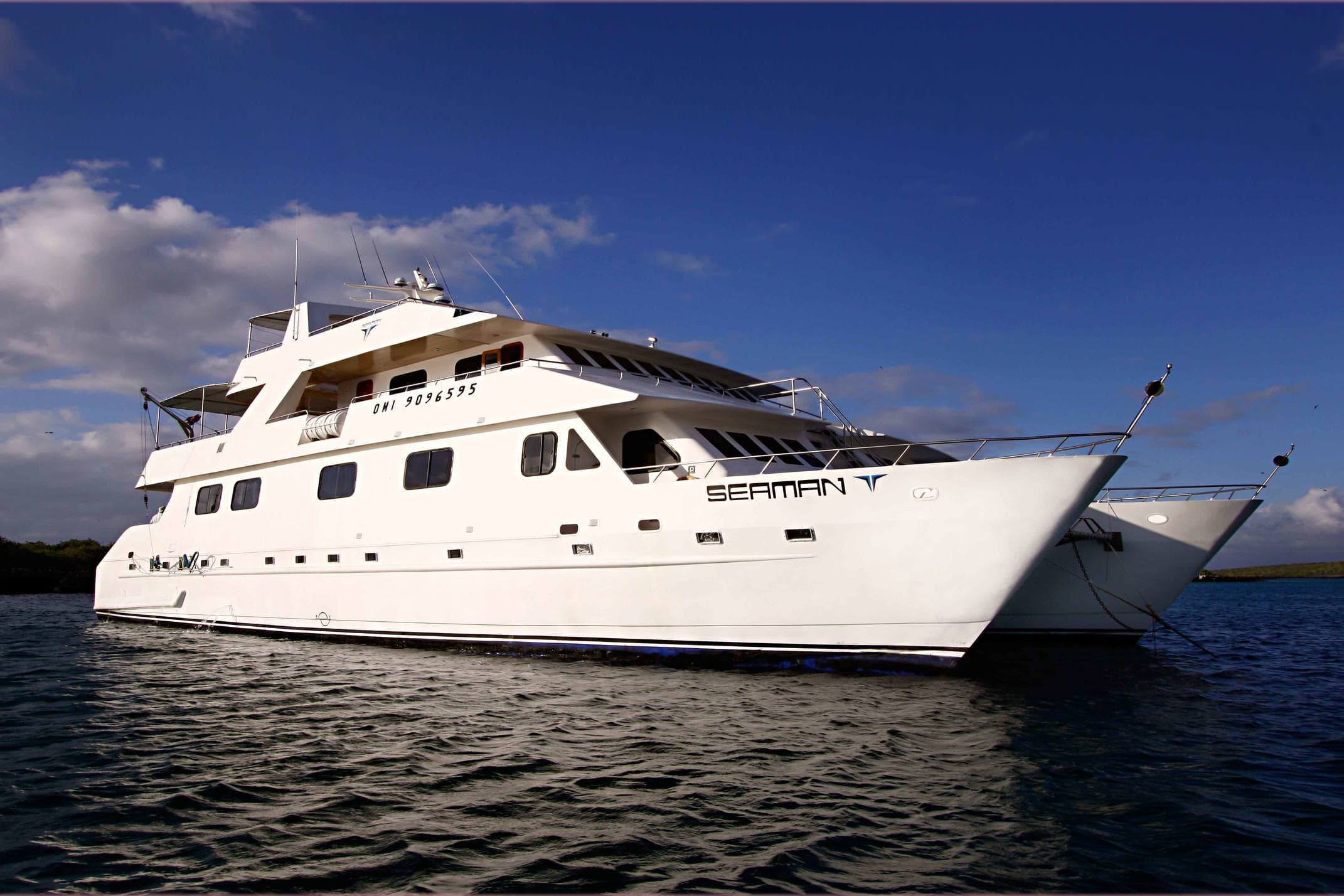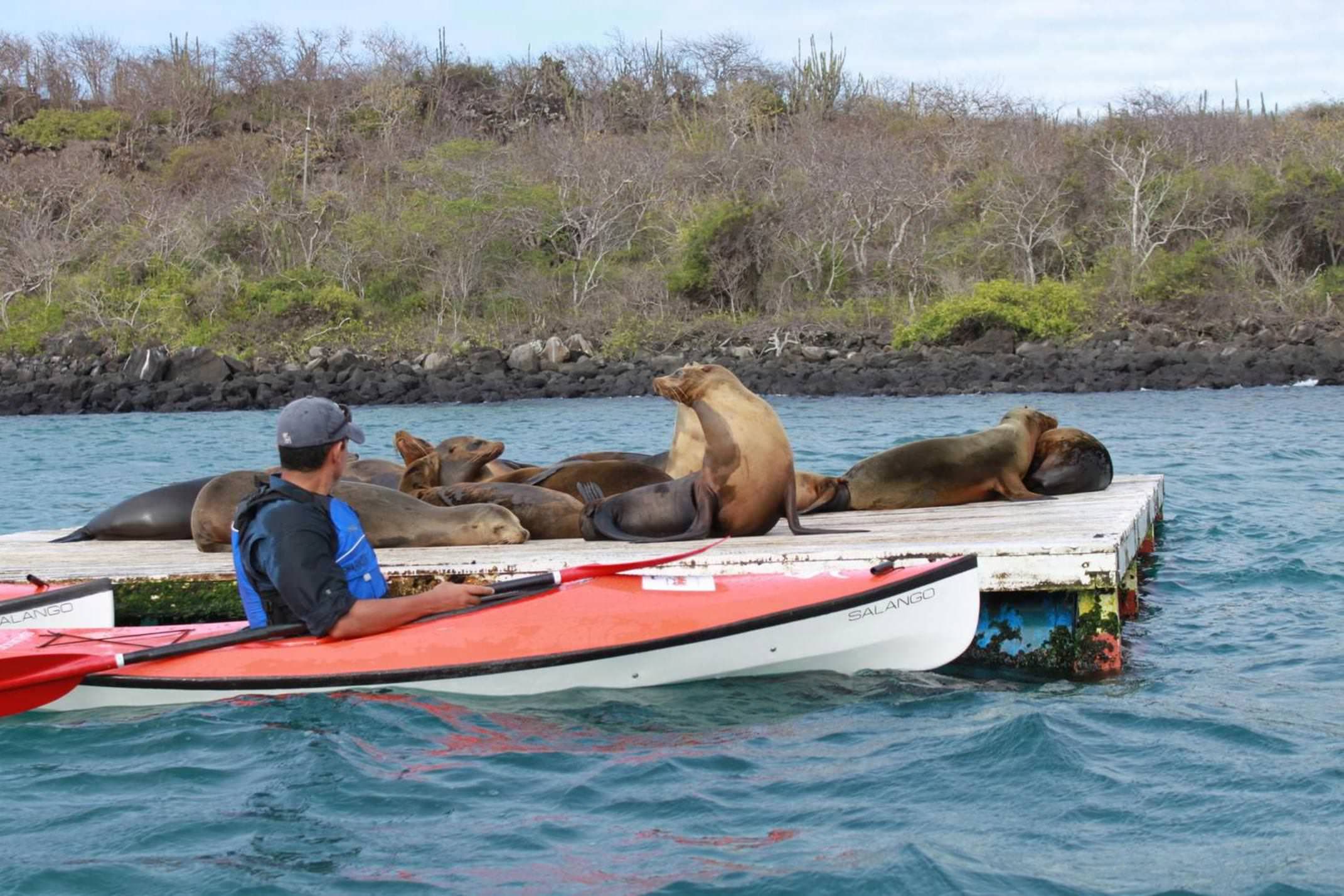 Galápagos island stays
If you like the thought of relaxing on a beach with sea lions as afternoon turns to evening, then an island stay might be for you. Typically staying on two-three islands over the course of a week or so, you can structure your time to suit you. This allows for more downtime on the beach and some swimming, kayaking or perhaps a mountain bike ride without straying too far. You can then add in a range of specific boat trips to nearby islands for those amazing wildlife encounters - with more snorkelling and kayaking.
You can also go for a walk when you want and visit local restaurants in the evenings and mingle with the locals to find out what it's like to live in a remote volcanic archipelago. People are generally incredibly welcoming and by doing so you inject some money into the local community. As you'd expect, many of the local restaurants serve great seafood.

Or how about a cruise and island stay?
This is the definitive experience - a week on board a cruise boat and a few nights at a relaxed waterfront hotel. Because you're part of a group on a cruise boat, there are few opportunities to just do your own thing. Spend a few days on shore after a cruise and you'll really appreciate the downtime. You can take things a little slower, explore on your own and mingle with the locals.
Trip idea: Our Ultimate Galápagos Vacation: Cruise & Island Stay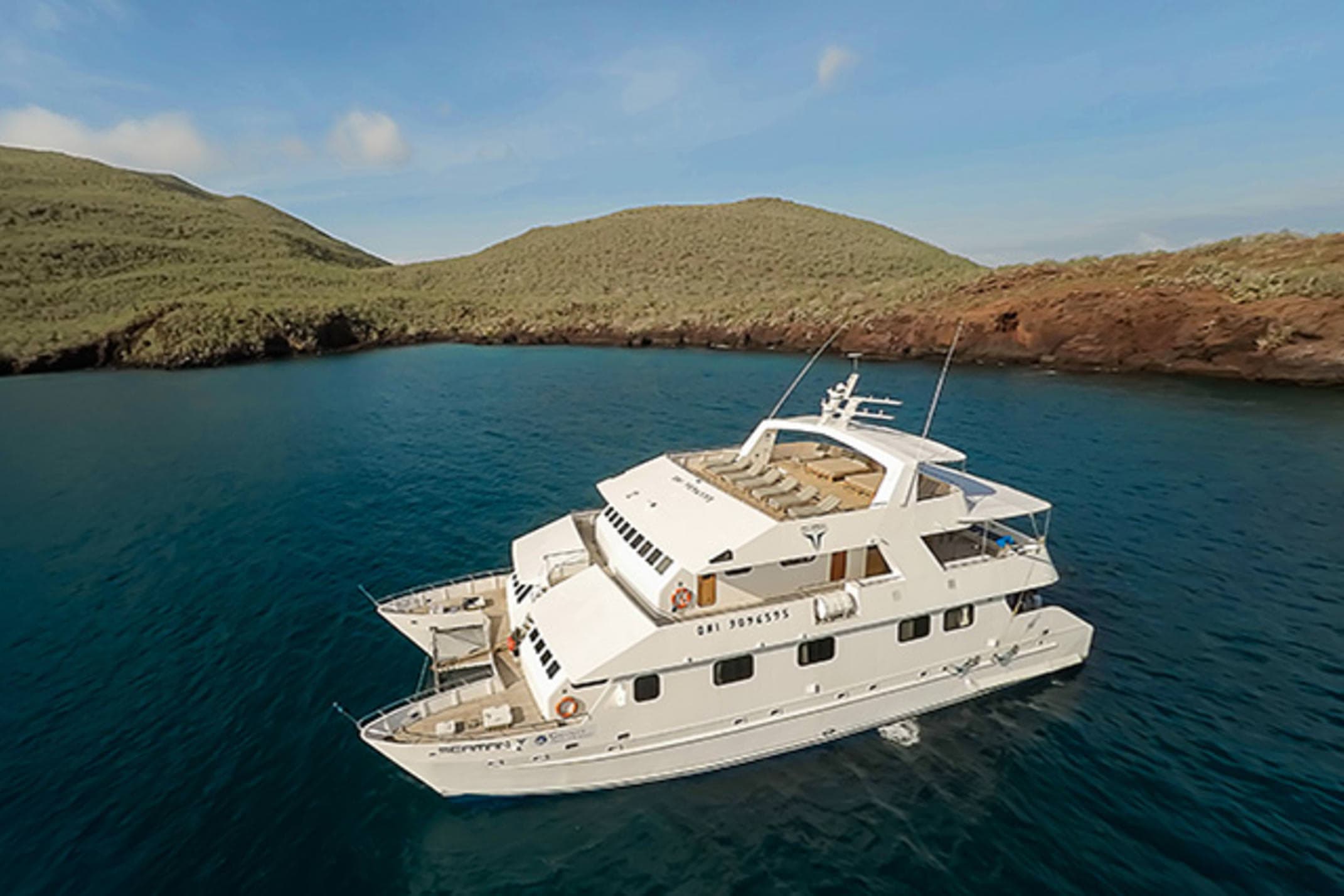 How to visit the Galápagos Islands with Pura Aventura
As you'll see from the above, we offer a nuanced approach to our Galápagos trips, be it by land, sea or a combination of both. This means getting the right balance between structure, activity, itinerary, comfort, price and myriad other things to take into consideration to make sure we put you in the right place. For that, we're probably going to need to have a proper chat at some point.
Of course, there's also the question of where else? Depending on your time and interests, where else might be just a couple of nights in Quito on the way, or it might be the Amazon jungle, montane cloud forest and volcanoes of Ecuador, or perhaps Peru and all the texture we can offer there. Or maybe you have something grander in mind. See what else takes your fancy here and then please do share your ideas and questions.
It's what we're here for.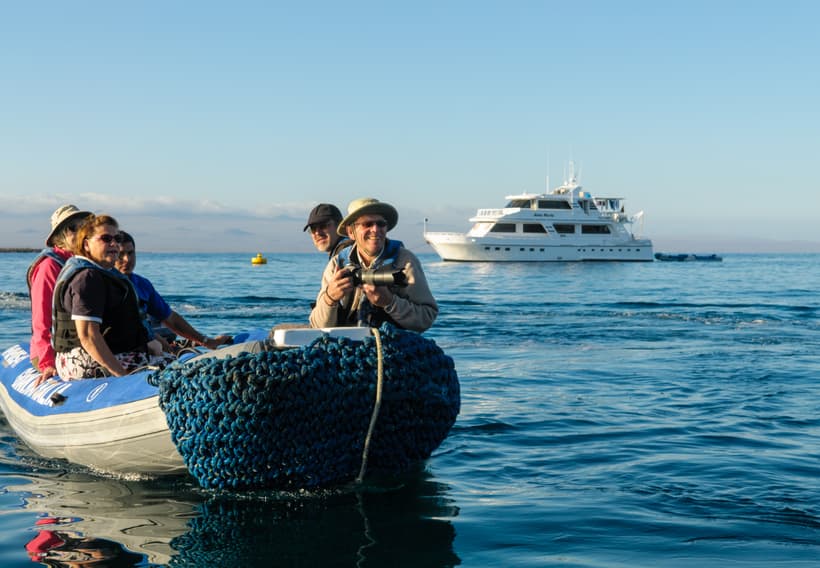 Our Ultimate Galápagos Vacation: Cruise & Island Stay
When: Anytime
Price: $11,459 per person
Duration: 16 days
If you only come to the Galápagos once, let's make it count. A small-ship cruise brings you closer to the wildlife, time on dry land lets you explore as you wish.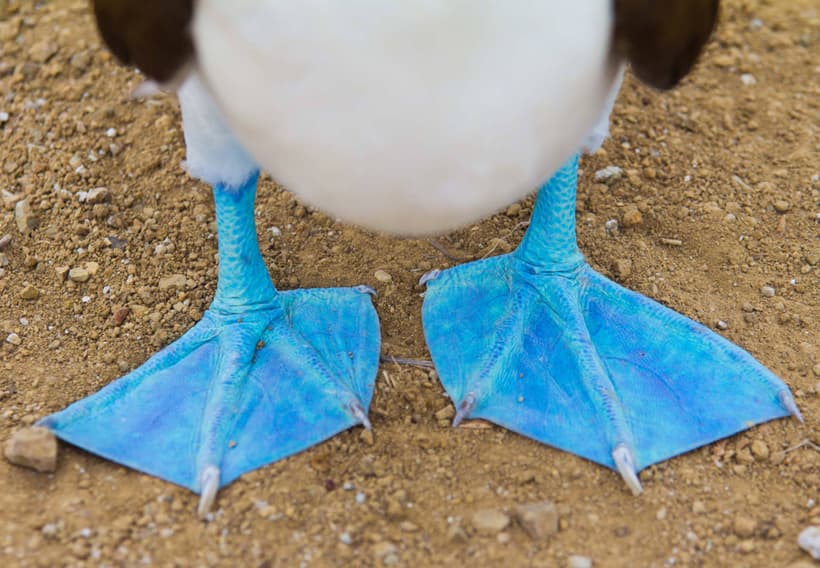 Ecuador & Galápagos Wildlife Wonders Vacation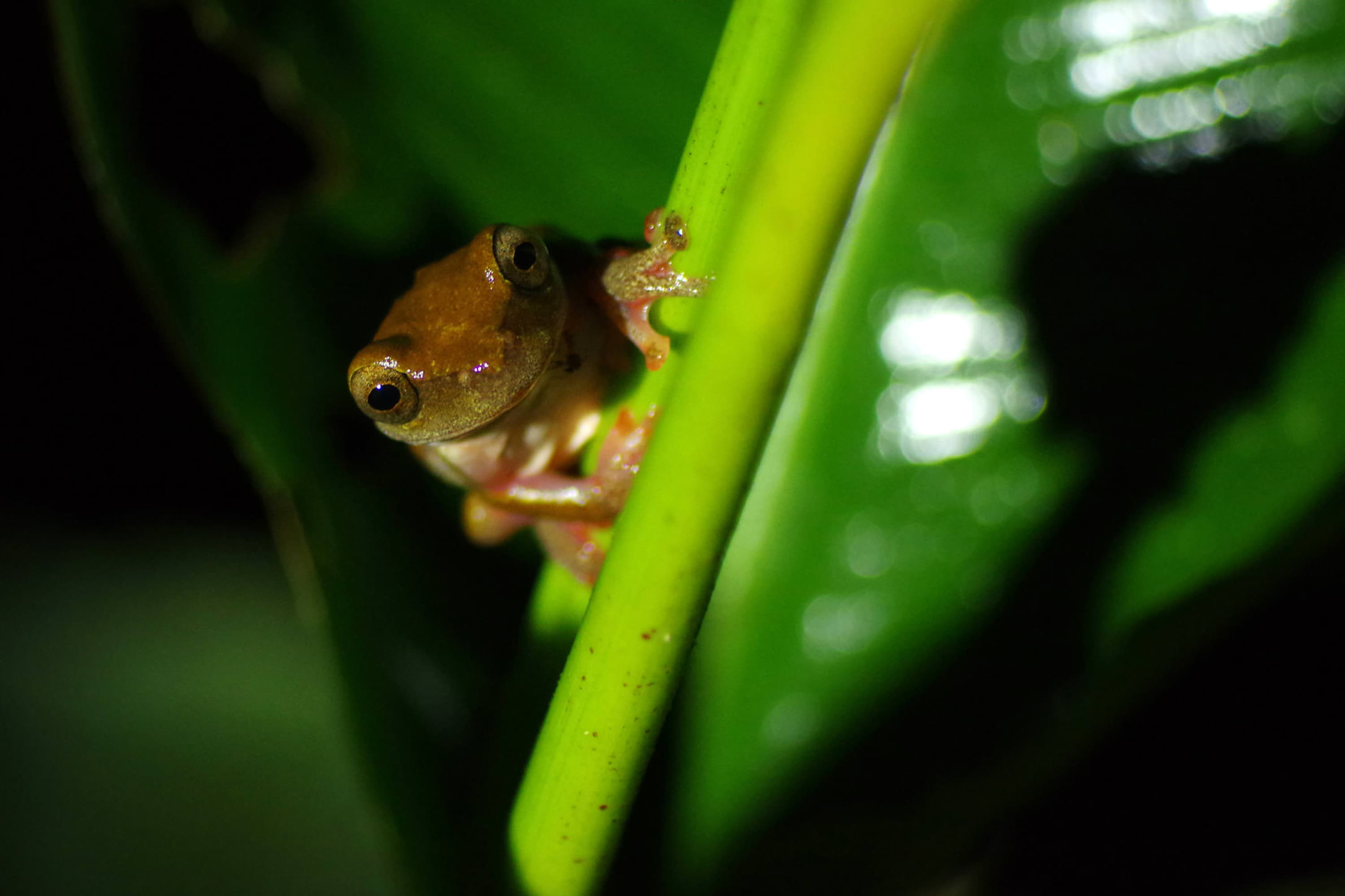 When: Mar-Jan
Price: $11,186 per person
Duration: 17 days
Small-scale lodges immersed in tropical forests; a small-ship cruise in the Galápagos. Ecuador's wildlife wonders, up close, in comfort and with experts.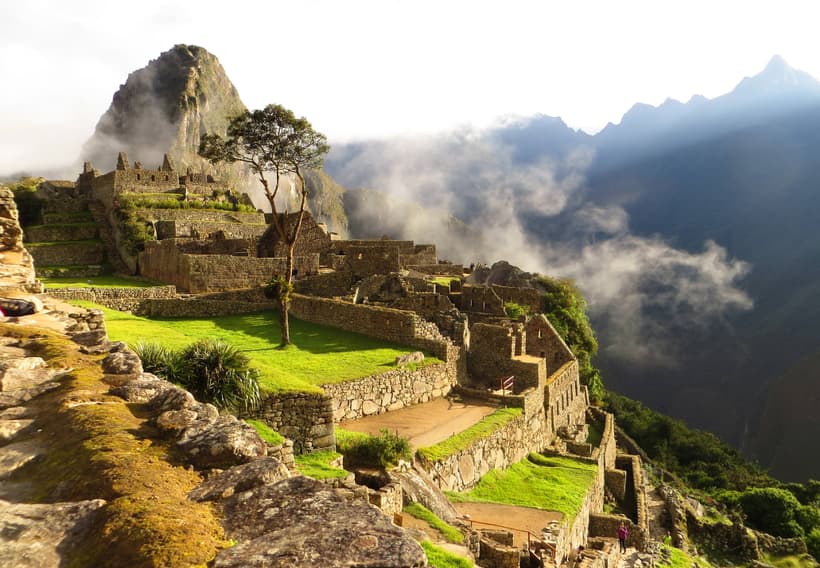 Machu Picchu & Galápagos Vacation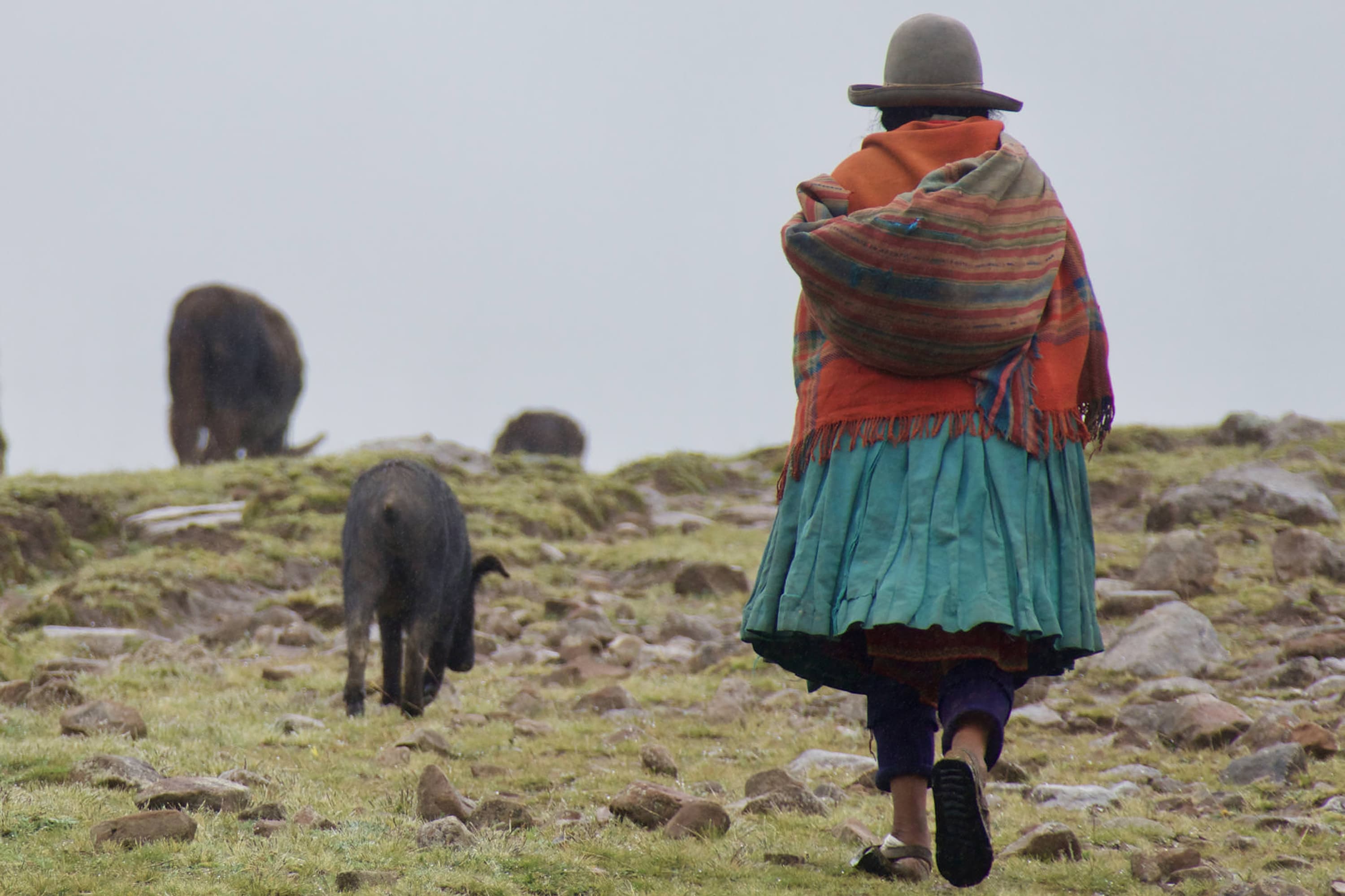 When: Mar-Dec
Price: $12,400 per person
Duration: 19 days
Walking meets wildlife as you explore the grandeur of Peru's Andes with your private guide, then meet fearless wildlife on a small-boat Galápagos cruise.