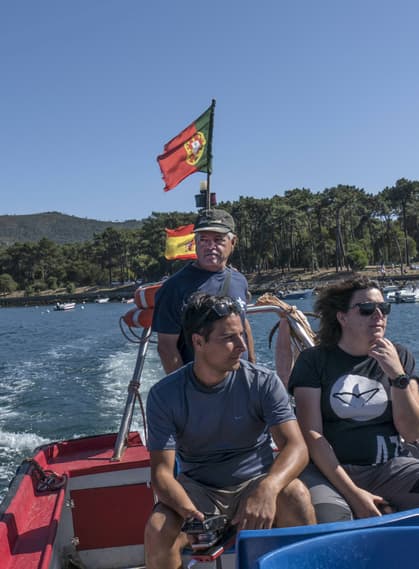 Zika virus - Last Minute Information
It is important to understand that Zika is considered a potential threat to the very frail and pregnant women. Unless you are currently pregnant or actively trying to get pregnant, Zika is not considered to be a problem. This means that the outbreak is terrible news for regional health authorities in South America and people, particularly those already living in harsher conditions. However, it is not a situation which should deter the vast majority of people from visiting the Americas. Tourism is a great supporter of micro-enterprises and therefore a vital part of the region's economies. When making your travel choices, please make informed decisions.
This article has been first submitted on 28/01/16. To go directly to the latest update [ps2id url='#latest-update']click here[/ps2id].
Much has been said, lately, about the Zika Virus, and some countries even issued alerts warning pregnant women against traveling to Brazil and other Latin American countries. We would like to address the circumstances and give you some important information to answer your passengers' doubts.
The US Center for Disease Control (CDC) explains: 'Zika virus is spread to people through mosquito bites. The most common symptoms of Zika virus disease are fever, rash, joint pain, and conjunctivitis (red eyes). The illness is usually mild with symptoms lasting from several days to a week. Severe disease requiring hospitalization is uncommon.'
Zika is a virus in the same family as dengue fever, which Brazil has been battling for quite some time, and cases of international tourists infected with dengue are rare, due to the short time they stay in the country, cities visited, and the fact that they sleep in closed air-conditioned rooms. Even those who go to wildlife areas are in less risk than Brazilians, as they come prepared to avoid mosquito bites by using long sleeve shirts and pants, and apply repellent frequently. In 2014, year we had a bigger influx of tourists, because of the World Cup, only 92 cases of dengue were registered in the US, out of 650.000 travelers who had returned from Brazil, according to a research from the Harvard School of Public Health. Less than 20% of people who become infected with dengue will ever know it, and the symptoms of Zika are even milder, much like a cold.
Still, the alerts followed reports of Brazilian babies being born with microcephaly linked to the mothers suffering from Zika while pregnant. The outbreak is more severe in the North and Northeast, although cases have been reported in the central and Southern regions, as well. Expecting women, or those planning to get pregnant, should not travel to Brazil and other Latin American countries, at this time.
Hotels are working tirelessly to avoid mosquitoes by fumigating their premises, using electric repellent in rooms and public areas, and keeping bug spray at guests reach. We have had no notification of any case of Zika Virus among our passengers and we hope to remain this way. We did not receive any kind of cancellations as well.
Brazilian health authorities enlisted 220 thousand soldiers to visit every single household by the end of February in attempt to combat the mosquito which spreads the illness. Educational campaigns have also been intensified so the population can help eliminate occurrence of stagnant water sources where mosquitoes can breed. Other precautionary measures that are being tested are the release of genetically modified Aedes, whose offspring do not reach reproductive age, thus extinguishing the mosquitoes, and insects infected with a bacteria that prevents them from transmitting tropical diseases.
Mr. Castro, Brazil's Health Minister said that in the coming weeks, Brazil will develop and distribute a rapid diagnostic test for the three viruses (Zika, dengue, chikungunya), and that it is compulsory to notify health authorities of all Zika cases.
As of now, there isn't a vaccine against Zika, many laboratories are working on it, using whatever they already learned from creating the vaccine against dengue fever. For precaution, we advise all passengers to apply repellent four times a day, wear protective, appropriate clothing, stay and sleep in screened-in or air-conditioned rooms.
_ Update 03/02/16 _
Latest report says Zika cases have been confirmed in 28 countries and territories - most of them in the Americas - with Colombia being the second most affected country after Brazil. However, it is worth highlighting that it is believed the figures could be inflated by the confusion of symptoms with similar mosquito-borne viruses, such as dengue and chikungunya, which also affect the population.
Here we tell you with some easy ways to avoid being infected by the Zika virus, provided by the CDC.
Wear long sleeved shirts and pants
Because there is no vaccine to prevent Zika, the 'best way to prevent diseases spread by mosquitoes is to avoid being bitten,' the CDC wrote on its site. In areas with active Zika cases, you can lower your risk of infection by layering up and giving mosquitoes fewer chances to come into contact with your skin.
If you have a child, dress your offspring in long sleeved clothing that covers a lot of their skin. Also be sure to cover your crib, stroller, or baby carrier with mosquito netting, the CDC states.
Use environmental protection agency-registered insect repellents
The CDC recommends using EPA-registered insect repellents and following these simple directions:
Reapply insect repellent as directed by the repellent.
Avoid spraying repellent on the skin under clothing.
Apply sunscreen before applying insect repellent if you're using both
However the CDC recommends not using insect repellent on babies younger than two months old. It's also crucial to avoid applying insect repellent onto a child's hands, eyes, mouth, cut, or irritated skin.
Treat clothes and materials with permethrin or buy permethrin-treated items
Permethrin is widely used as an insect repellent and is on the WHO's List of Essential Medicines. The CDC recommends treating your clothes with permethrin as a Zika prevention method. Be careful, do not use permethrin directly on skin.
Permethrin products are available for purchase on Amazon, at REI, and at Walgreens, among other stores.
If you're pregnant, avoid regions where zika is active
The CDC is advising pregnant women (and those who are considering becoming pregnant) to stay away from the countries that have experienced Zika outbreaks. Experts have warned that the Zika virus may cause children to have microcephaly, a rare condition that is categorized by an abnormally small head. Pregnant women who do have to travel to one of these areas should talk to their doctor or other healthcare provider first and strictly follow steps to avoid mosquito bites during the trip.
The CDC adds that it's safe to use an EPA-registered insect repellent if you are pregnant or breastfeeding. Read more about Zika prevention from the CDC.
_ Update 03/02/16 _
There are currently three reported cases in Chile – all three patients got infected while travelling abroad (Brazil, Colombia and Venezuela). The WHO states that this virus could possibly spread over the whole American continent – except for Chile and Canada, where the Aedes mosquito does NOT exist.
The dry Atacama Desert separates Northern Chile from the tropical regions of bordering countries, serving an important protective function. The regions further south are protected by the mighty Andean mountain range and the cooler climate creates unfavourable conditions for the Aedes mosquito.
On Easter Island the Aedes mosquito exists, however no cases of the Zika virus have been reported. Passengers arriving at the Mataveri Airport receive insect repellent, and inhabitants of Easter Island who have recently travelled to affected areas are supervised by the local health authority. Our partners at Easter Island keep us constantly updated.
_ Update 04/02/16 _
Ernesto Samper, secretary general of the Union of South American Nations (Unasur), announced the creation of a South American protocol to fight Zika. The idea is to take experiences of dengue and chikungunya that might help establishing a policy with treatment protocols and thus coping with the virus in the best way. The technical group meeting composes all South America ministers of health as well as Costa Rica, Mexico and Dominican Republic. A 16-point declaration to fight the region's epidemiological situation has already been approved.
Besides that, there have also been four case of Zika virus detected in Spain involving people that have travelled to Latin America recently: two in Barcelona, one in Murcia and one in Valladolid. All of them have since been discharged from hospital.
In a TV message to Brazilians, President Dilma Rousseff said a national mobilisation day would be held on Saturday, during which thousands of soldiers and state employees would work to eradicate the insects in homes and offices. She also promises to do everything possible to protect mothers and future mothers as well as to offer support to the children affected by microcephaly.
Having said that, UN and US health officials have accused Brazil of not sharing enough samples and said that the lack of information is hampering efforts to provide diagnostic tests, drugs and vaccines. Brazilian researchers and institutes are actually not legally allowed to distribute genetic material, including blood samples containing Zika and other viruses. It is worth pointing out that the WHO has actually not established a direct link between microcephaly and neurological disorders with Zika yet.
_ Update 05/02/16 _
The most comprehensive information comes from the World Health Organisation so if you are worried about it, please inform yourself here.
And while we're on the subject, there are some predictions of 4 million cases of Zika this year globally. Last year the WHO reported 214 million cases of malaria and 390 million cases of dengue. Both of which are potentially deadly. This is not to play down the additional challenges of living with microcephaly, particularly for poorer families, but travellers have very routinely accepted the risk of contracting malaria and/or dengue whereas some appear to be rejecting the risk of the vastly less common and less deadly zika. The following are the WHO guidelines for travel: - There should be no restrictions on travel or trade with countries, areas and/or territories with Zika virus transmission. - Travellers to areas with Zika virus transmission should be provided with up to date advice on potential risks and appropriate measures to reduce the possibility of exposure to mosquito bites. - Standard WHO recommendations regarding disinfection of aircraft and airports should be implemented.
Update 10/02/16
Officials from several government agencies recently stated the current situation of Zika virus does not pose a risk for tourists traveling to Costa Rica, and that there is not any travel or trade restriction related to the mosquito-borne disease.
Daniel Salas Peraza, acting director of Costa Rica's Health Surveillance Department, recalled that the World Health Organization and the World Tourism Organization last week issued a joint statement confirming they are not recommending any travel or trade restrictions related to Zika virus.
Salas said that currently 'there is not any scientific evidence of an active virus circulation in the country' and that the two confirmed cases here were of people infected outside the country.
Health officials also announced that they have started using a bacteria to fight the proliferation of mosquitoes (Aedes albopictus and Aedes aegypti), adding a bacterial fermentation to stagnant water.
Concentrated in pills, the bacteria does not represent any toxicity risk for humans, but it does act on the nervous systems of mosquito larvae, killing them within 48 hours, the ministry said in a public statement.
Officials advised the use of bacteria pills in swimming pools, ponds, fountains and any large object containing stagnant water. They also recommended municipalities, farm owners, hotels and other businesses use the pills as long as they carefully follow the manufacturers' recommendations.
Update 11/02/16
Top research institutions, funders and publishers said they would make all scientific findings on the Zika virus available speedily and free.
A statement signed by the journals Nature, Science and The Lancet, the Chinese Academy of Sciences, France's Institut Pasteur, the Bill and Melinda Gates Foundation, Médecins Sans Frontières, The New England Journal of Medicine, PLOS Science Journals and the Japan Agency for Medical Research and Development said data are a crucial tool in fighting the public health emergency.
The route to publication can be a long, slow one, and research findings are usually not shared until after they have been published in a peer-reviewed journal. This agreement will require scientists to share interim as well as final data as rapidly and widely as possible. This commitment has been described as one of the most welcome developments in decades.
_ Update 12/02/16 _
Health minister Marcelo Castro announced that Brazil would invest $1.9m (£1.3m) in research for the vaccine over the next five years, in partnership with scientists at the University of Texas. Researchers have agreed that the testing of the vaccine would happen simultaneously in mice and monkeys, and not separately, to speed up the process, he said.
They expect to develop a vaccine for the Zika virus in about a year. But two more years would be needed for any large-scale rollout, the health minister said.
_ Update 15/02/16 _
A group of Argentine physicians suspect that the Zika virus is not to blame for the rise in microcephaly cases, but that a toxic larvicide introduced into Brazil's water supplies may be the real culprit.
According to the group, a chemical larvicide that produces malformations in mosquitoes was injected into Brazil's water supplies in 2014 in order to stop the development of mosquito larvae in drinking water tanks.
The chemical, which is known as Pyriproxyfen, was used in a massive government-run program tasked to control the mosquito population in the country. Pyriproxyfen is a larvicide manufactured by Sumitomo Chemical, a company associated with Monsanto.
'Malformations detected in thousands of children from pregnant women living in areas where the Brazilian state added pyriproxyfen to drinking water is not a coincidence,' the researchers wrote in a report.
The study points out that during past Zika epidemics, there have not been any cases of microcephaly linked with the virus. In fact, about 75 percent of the population in countries where Zika broke out had been infected by the mosquito-borne virus. Moreover, in countries such as Colombia where there are plenty of Zika cases, there are no records of microcephaly linked to Zika, the group said.
The Washington Post reported in January that after experts examined 732 cases out of 4,180 Zika-related microcephaly, more than half were not related to Zika at all. Only 270 cases were confirmed as Zika-linked microcephaly.
On top of all the suspicions, the World Health Organization still doesn't explicitly link Zika to microcephaly. [ps2id id='latest-update'/]
Update 17/02
Latest statements that tainted vaccines or contaminated water might be the cause of microcephaly in the country were quickly dismissed by WHO and Brazil's Ministry of Health.
According to Brazil's Ministry of Health, the chemical that was pointed out by Argentine scientists few days ago has been approved by the WTO and has been thoroughly tested by Brazilian health agency Anvisa. Officials also added that in some locations were there have been cases of microcephaly there was no use of Pyriproxifen.
Although definitive proof of a link to birth defects has not yet been established, the WHO has declared Zika a global emergency and even backed trials of genetically modified mosquitoes that could be used in the fight against the Zika virus.
The WHO also said sterile irradiated male mosquitoes could also be released to mate with wild females. However, environmentalists have warned over the possible consequences of wiping out an entire species.
The Pothole is Pura Aventura's popular monthly email. We share what we love, what interests us and what we find challenging. And we don't Photoshop out the bits everyone else does. We like to think our considered opinions provide food for thought, and will sometimes put a smile on your face. They've even been known to make people cry. You can click here to subscribe and, naturally, unsubscribe at any time.