News & views
Spain's new covid-safe guidelines & what they mean for your travels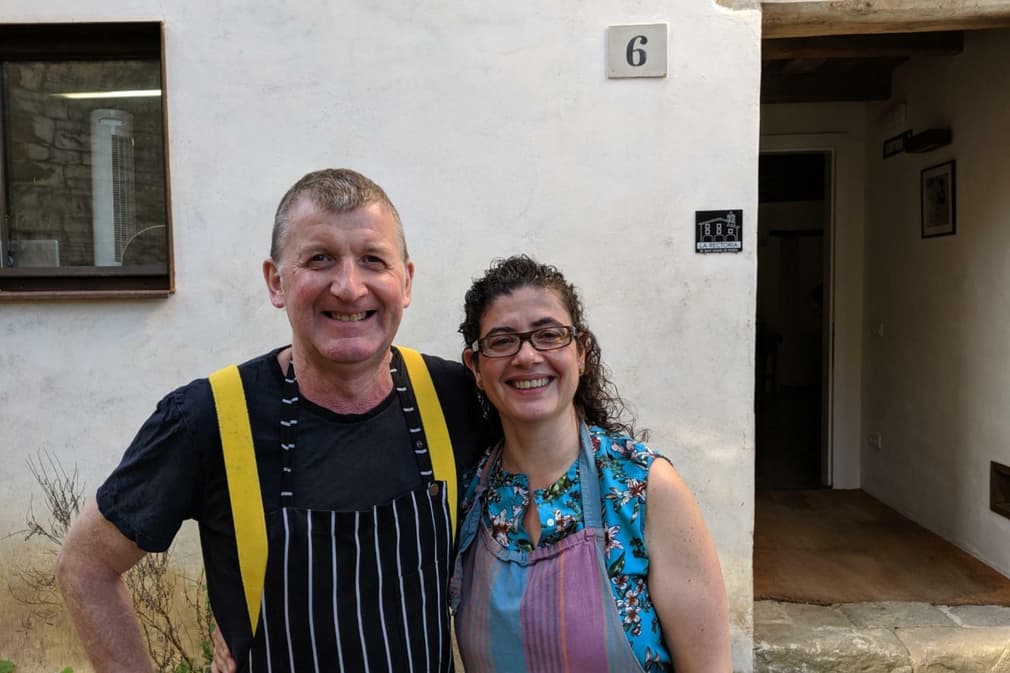 The Spanish government has set out a comprehensive set of rules for the tourism sector, in detail, for restaurants, hotels, activity providers, etc. You can read it all (in Spanish) if you like but below we summarise the key points in the light of how we think they will impact our trips.
Transport
On arrival, our trips either start with a private transfer or collection of a rental car. Rental car companies are going to be comfortably on top of their cleaning regimes and once you have your keys, give them a wipe, and set off – your car is really a safe place in terms of Covid. It's probably good practice to have hand sanitiser with you so that you clean your hands each time you get into the car.
For private transfers, we will have a similar cleaning regime. Your driver will wear a mask and you will be expected to do likewise. Wipes and sanitiser will be available. Ventilation is considered to be important in enclosed spaces like cars so be prepared to have the windows cracked open during the journey.
On most of our Inn to Inn walks, you don't see another transfer until the end of the week so it's just your bags which get a lift each day. When you get to your next inn, it probably makes sense to wipe off the handles before you pick up the bags to take them to your room.
For group trips (not something we tend to run so more FYI really), they are imposing strict limits on numbers which restrict the capacity of buses to around 60% of available seats. Masks to be worn on board. Disinfectant mat to be placed at the entrance to the bus and the bus must be cleaned down each time passengers disembark. You will be expected to sit in the same seat throughout a trip rather than move around.
Guiding
Social distancing is easy to achieve when out and about so this should not pose a particular risk. During any road transfers to/from the start point of a walk or activity, you should expect to wear a mask – as will the guide. Once out of the car and walking, it's hard to imagine any need to wear them.
Activities
For those providing active, outdoor excursions they are now required to coordinate with other operators to avoid groups meeting, for example whilst kayaking or canyoning. A series of cleaning protocols have been set out but in general, the impact on active tour providers would appear to be fairly limited beyond good hygiene.
Hotels
Hotels in Spain are mostly intending to open at the start of July. Until then, the only visitors permitted are from the same region so there simply isn't the volume of business to justify opening until national and international tourism is allowed again.
We only have one partner hotel open at the moment (Finca la Fronda down in Andalucía). Things there seem to be going smoothly, there is lots of space in communal areas so the actual experience of staying there seems to be very much as it ever was – lovely.
The vast majority of hotels we use in Spain are small, rural, owner-run places so they tend to have just a few rooms and no pressure on space and not a hint of crowding. Running an all-inclusive hotel in Benidorm probably presents far greater challenges!
Check in processes will dispense with pen & paper where possible. Payment will be remote or contactless. Areas of highest traffic will be continually cleaned (light switches, door handles, bathrooms, etc). Keys will be disinfected between each use. Rooms will be aired out regularly. Sheets will be washed at 60c. Cleaning staff will wear masks and gloves. Remote controls for TVs will be cleaned and put in a bag – we think.
Many hoteliers are considering leaving rooms 'fallow' between stays in order to allow more time for proper cleaning regimes.
Buffet breakfasts are a thing of the past so there will be table service for breakfast, and all meals.
We will get a broader sense of practical applications of rules and the quality of user experience from early July.
Restaurants
Again, for most of our Inn to Inn and walking holidays, picnic lunches are very often an option and much of the time preferable anyway. Dinners are often eaten at the hotel just because there won't be other options in small villages on a hillside. In these cases, there won't be much impact.
For long, languid lunches on a terrace, things feel a bit less simple with requirements of constant cleaning, large spacing between tables and the requirement that the same person serve your food as take your money as clean the table.
At the moment, restaurants with open air seating seem to be handling things well. There are fewer tables, more space, but the initial reports from Spain are that things feel remarkably normal.
The real pinch point for restaurants feels like it will be in the popular coastal resorts in high season of July and August. Once into September and beyond it will likely be calmer and therefore easier to maintain a suitable distance between diners. In addition, it may well make sense to turn up to eat earlier or later than most. Given that lunch often starts at 2/3pm and dinner at 10/11pm, turning up to eat earlier than a Spaniard is quite easy, getting there later is a challenge!
The Pothole is Pura Aventura's popular monthly email. We share what we love, what interests us and what we find challenging. And we don't Photoshop out the bits everyone else does. We like to think our considered opinions provide food for thought, and will sometimes put a smile on your face. They've even been known to make people cry. You can click here to subscribe and, naturally, unsubscribe at any time.