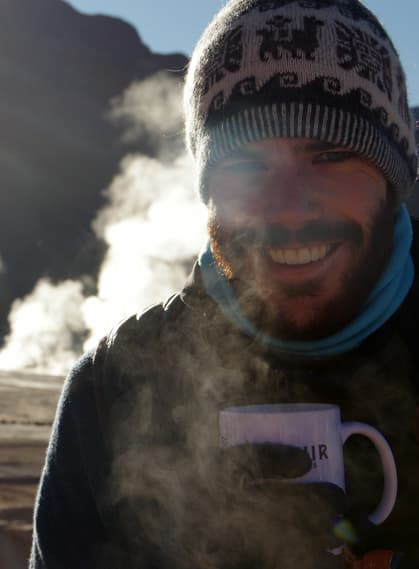 News & views
Bolsonaro's dead-end to deforestation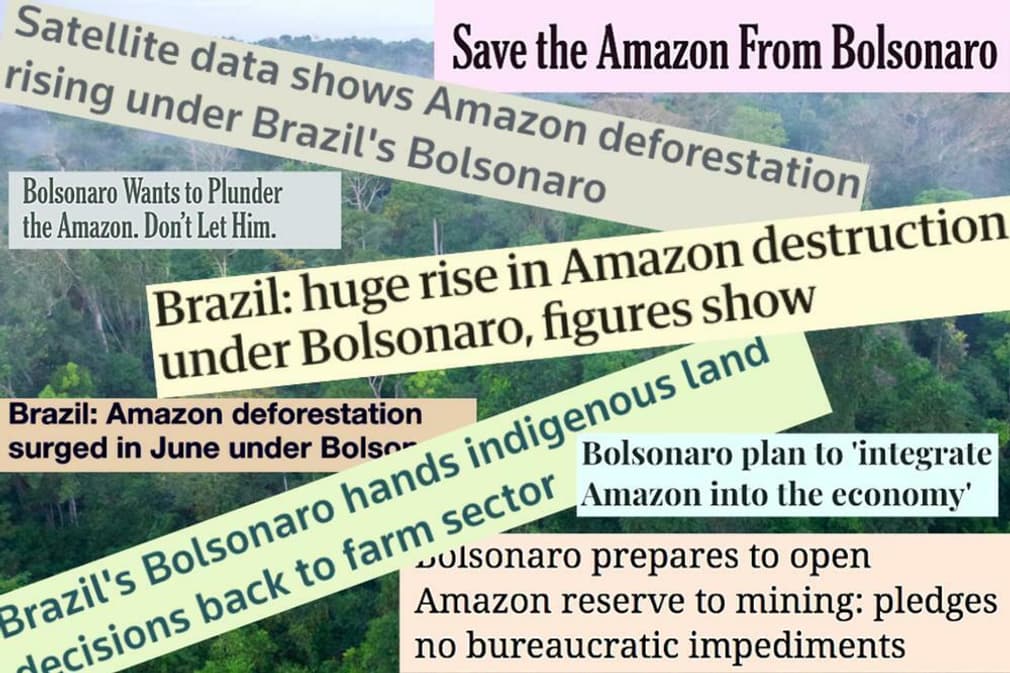 Six months into his presidency, it has become abundantly clear that Jair Bolsonaro wants to exploit the Amazon for its natural riches and clear land for agriculture. The speed and aggression with which he and his administration has pursued this course of action has been startling.
Firstly, 20 well-respected officials from the Ministry of Environment were replaced with military officers. The head of the Environmental Protection Agency was shown the door. The new Environment Minister is a climate change sceptic. All partnerships with NGOs were suspended for three months, organisations Bolsonaro has previously described as "useless people". The National Forestry Service, the first line of defence against deforestation, was moved to the Ministry of Agriculture, one of the main drivers of land clearance. Finally, decisions about land territory division were swiftly moved to a department headed by a priest bent on converting indigenous people to Christianity. All in all, it's not a great picture.
So what? Every country must rely in some part on resource management to feed its economy and (quite literally) its people. As the world's fifth largest country, Brazil requires the grunt of a big, healthy economy and they have a huge, largely untapped resource right there. And often these things turn out to just be unjustified worries and nothing much happens.
Sadly, preliminary data shows that people are right to be worried about Bolsonaro. Amazon deforestation is accelerating rapidly. This June, 769 sqkm were lost vs 488 sqkm in June 2018, that's nigh on 60% increase year on year. And it's not an aberration, it's a pattern.
Brazil has been down this road before. The military dictatorship ravaged the rainforest between 1964 and 1985. But as the New York Times reports: "despite decades of resource extraction, 32 of the 50 municipalities with the lowest levels of development nationwide are in the Amazon." Conversely, when deforestation was reduced by 80% between 2005 and 2014, Brazil's economy grew on average by 3.5% a year.
So just imagine if the Bolsonaro governement channelled their energies and clarity of vision into something more positive, something which makes its greatest natural resources commercially viable, without depleting them. They need only look as far as two of their fellow Latin America countries for inspiration.
Back from the brink in Costa Rica
Costa Rica has been on its own journey to recovery and is now reaping the rewards. In 1950, 75% of the country was covered by indigenous forest. By the 1980s, that figure had plummeted to just 25%. Thankfully, policymakers had the vision and appetite to do something about it. A national forestry commission was created, logging permits were restricted and landowners, the same ones previously given carte blanche to cut down trees, were financially incentivised to restore and protect forest habitats.
Birds and animals returned and numbers grew. But far beyond that, some 18,000 jobs had been created by the end of 2017, with a further 30,000 indirectly supported by the initiatives. 25% of the country is now protected within national parks and tourism, either directly or indirectly, contributes to around half of its GDP. What's more, it has made this leap without overwhelming its national parks, towns and cities with visitors. It's a constant source of amazement and pleasure that we continue to discover pristine jungle, cloud forest, beaches and coffee-growing hills largely untouched by the hand of mass-tourism.
Of course, resource management and other environmental challenges still exist. But Costa Rica is seen as a progressive place where lovers of the great outdoors can enjoy nature in all its wild and untamed beauty.
Protecting the wilds of Patagonia
Chile's Route of the Parks project, which we are proud to be hosting the official European launch of this September, protects 17 national parks, 24 ecosystems and 60 communities across 2,800km of Patagonia. Within its scope are glaciers, grassland, mountain, desert and ocean, as well as temperate rainforest.
"The Route of Parks strengthens Chile's image as a world-class destination for nature lovers and outdoor enthusiasts, bringing increasingly more tourists to the country. In 2016, over half of foreign visitors to Chile were attracted to the country for its outdoor and adventure offerings, and in 2017, tourism in Chile increased 14%."

Route of the Parks website
The concept behind this, the world's largest environmental project, is of development through conservation, that protecting a place is a means of creating jobs, many within tourism. The financing for project permanence model being used comes from Costa Rica, so these are transferrable concepts.
Conservation within its own borders
Brazil already has some fantastic beacons of conservation within its own territory. We take great pride in sharing two premium ecolodges, both set within a Private Reserve of Natural Patrimony - an area of land voluntarily and perpetually given over to nature preservation and recognised by the government. Once secured, its status cannot be altered by the government.
In the Southern Amazon, the Cristalino ecolodge protects an area of over 11,000 hectares. Around 1,800 different bird species have been recorded in and around the lodge, a third of all those found in Brazil. The passion behind the project was Vitoria da Riva Carvalho, who began to swap her land around the town for pristine forest to the north of the river. The locals thought her mad but happily agreed, allowing her to create a vast buffer zone of pristine primary forest between the cleared pasture lands around Alta Floresta and the Amazon.
Further south, where the Amazon gives way to the Pantanal, the Caiman lodge thoughtfully marries together the traditional cattle rearing industry with wildlife habitat preservation and ecotourism. It also supports the work of pioneering organisations focused on specific species. The research team from the Onçafari jaguar rewilding project track the movement of the elusive big cats, whilst there is also a project dedicated to the conservation of the emblematic hyacinth macaws.
At last count there are nearly 1,500 such private reserves in Brazil, covering 772,000 hectares. That sounds impressive, but Brazil's a big old country so this equates to just 1% of the country's land mass.
The instability in Brazil over the past few years has robbed the country of a long-term model of conservation and replaced it with short-term rapacity. What is going on is a cause of considerable alarm to almost all outside observers.
The sustained popularity of Chile and Costa Rica with UK travellers didn't happen by accident – they are the result of long-term investment in everything from infrastructure to education. These are projects which form part of the national fabric and are passed from one government to the next.
The news coming out of Brazil appears to reflect a distressing return to the bad old days. There is a powerful civil society, national and international, which is standing up to the destruction of the Amazon. This piece by CNN is a good introduction to the situation.
We have a duty to stay informed and contribute, in whatever way practicable, to the protection of these precious lands. As you can see from these lovely photos, beauty like this is worth protecting.
Our Brazil holidays Get in touch Subscribe to The Pothole
The Pothole is Pura Aventura's popular monthly email. We share what we love, what interests us and what we find challenging. And we don't Photoshop out the bits everyone else does. We like to think our considered opinions provide food for thought, and will sometimes put a smile on your face. They've even been known to make people cry. You can click here to subscribe and, naturally, unsubscribe at any time.
The Pothole is Pura Aventura's popular monthly email. We share what we love, what interests us and what we find challenging. And we don't Photoshop out the bits everyone else does. We like to think our considered opinions provide food for thought, and will sometimes put a smile on your face. They've even been known to make people cry. You can click here to subscribe and, naturally, unsubscribe at any time.