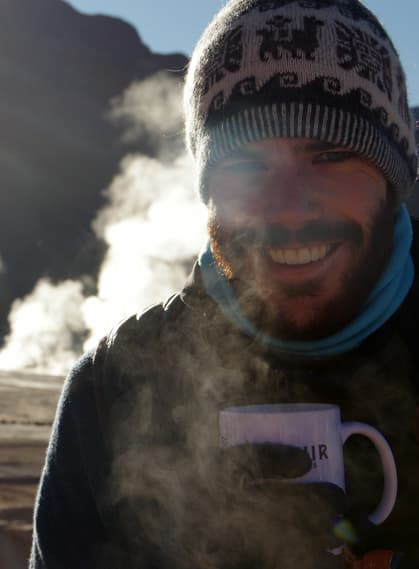 News & views
¿Hablas español? 5 ways to study Spanish, if you don't really like studying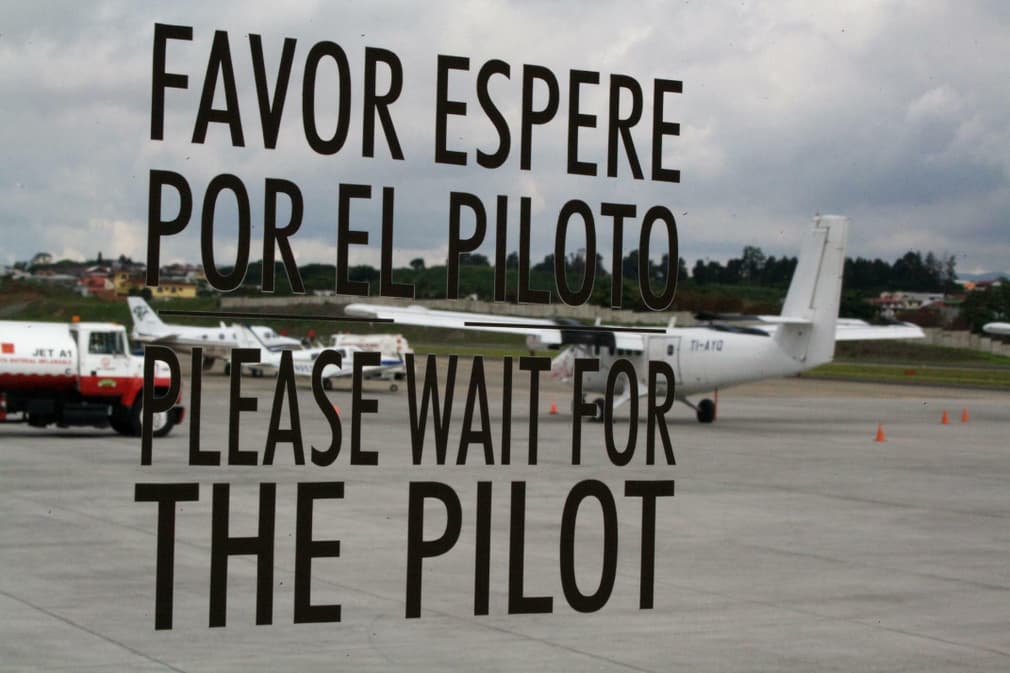 With a few people from the office dusting off their Spanish books, and given that a number of you readers will, at some point, have a holiday to Spain or Latin America to look forward to, I thought I might try to make myself useful.
With so many courses, books, videos, CDs and Spanish people about, you have an incredible amount of choice to kick off your learning. It is bewildering. Choose the wrong option and you end up learning how to say "ironing board" and "can I park my caravan here?" in your first few lessons (true story). So, as someone who has tried an awful lot of them with varying degrees of success, I thought I'd narrow down five options that worked for me. Hopefully, they'll help you out. Or at least you can have fun with them. If you've got any methods you'd like to share, please do so at [email protected]
Michel Thomas - an easy grasp on grammar
"Verbs suddenly become predictable and easy to manage, without a complex verb table in sight"
Michel Thomas passed away 15 years ago, having survived Nazi concentration camps and going on to teach Doris Day, Woody Allen and Bob Dylon to speak another language.
His legacy is language learning for people who don't like studying textbooks and prefer to learn by talking. And it's not new - in fact the originals were recorded in cassette form. No complicated grammar terms, no writing things down (he's quite insistent on this), no homework. It's basically you and three voices emanating from the speakers; his (which does come with an undertone of saliva if I'm being honest) and two students (one bright and confident, the other so clumsy you suspect his sole purpose is to give you confidence).
One of the first things he does is gives you a starter kit of thousands of words with some simple transformations. Sorry, transformaciones. So option becomes opción, important becomes importante and probable becomes... well, probable, said differently.
He somehow makes verbs seem rather predictable and surprisingly easy to manage, without a complex, monotonous verb table in sight. The two verbs for 'to be' in Spanish are dealt with without you having to stress over anything and within a couple of weeks you are constructing complex sentences without too much strain and saying them out loud in something that approximates a Spanish accent. And, if you're going to Cádiz or Córdoba in Andalucía, or perhaps, Chirripó, Copiapó or El Chaltén, anytime soon, learning what accents mean will help you pronounce these correctly.
It's worth shopping around online for a good deal or perhaps to pick up a second hand copy (should you dare!). And if you're a member of a library check with them if they have it - even if it's online access only in these times of closures and little white signs on the door. Otherwise you can download them on the official website below. If you do go for it, I'd genuinely love to know how you get on.
Cost: Varies, up to around £50 if buying CDs online More info: Michelthomas.com.
Anki flashcards - vocab supercharging
"Spaced repetition is the key to your learning, fixing each word and phrase in your long-term memory."
I'll be honest with you, this is the more arduous of the five approaches. But it's also the one that properly supercharges your ability to understand, write and speak Spanish. And once you get going, it becomes incredibly addictive.
The idea is to test yourself in short, sharp spurts every day. 10-15 minutes will suffice, but it has to be every day. Basically what you want to do is gather up common words that you come across when reading, be it verbs, adjectives, nouns or perhaps just idioms and sayings, then try to recall them on a regular basis. The act of doing this will tell your brain to lodge them in your long-term memory. There are hundreds of somewhat obscure Spanish words I might not have come across for years, but as soon as I see it, there it is in the back of my mind, all thanks to those pesky flashcards.
Now there are many phone apps that can do this for you. Many come with ready-made vocab decks, though I highly recommend you make your own so that it is personal to you. I haven't used any for at least two or three years now, but there was only one that I found did the job - Anki. What you might want to do is install it on your computer or Mac and set up your decks (common themes like verbs, adjectives etc.) and cards (the individual words you are memorising) in there and then download the app and sync it to your phone if that's where you'll use it. There's plenty of support documentation available online.
The reason I loved Anki was, primarily, because it employs something called Spaced Repetition. That is the key to your learning. It serves you a card and you say how easy it was to answer, or if you couldn't answer. If it was easy, you'll get it maybe two days later, then five, then 10 and so on. I think the longest I had was well over 6 months. Any that are trickier will return at a shorter interval until you start to kick it down the road. Those you get wrong come back the same day and then the process continues. You recall things before you forget them and don't waste time on the ones you know.
I also love the fact that you can record native and natural sounding voices to say the terms so that you fix the pronunciation in your head. If you want to get really clever, use images instead of the English terms to get out of the habit of translating and into the habit of association, which is much more natural. If you want to get really, really clever, do things like missing words and when and when not to use the subjunctive.
Cost: Free More info: Anki
Parallel Text: Short stories - start reading
"These books have Spanish on one side and English on the other. You'll soon start to spot regular patterns as you read."
This one goes hand-in-hand with the above. It helps you get comfortable with the Spanish language, but also lets you gather up common (and perhaps less common) words that you can throw into your flashcards to help lodge it somewhere in your long-term memory.
The way this book works is that it has Spanish on one side and English on the facing page. The stories, if I remember correctly, are grown up and relatively complex, so don't expect to be patronised as you read. The first time you read, you might not understand an awful lot, but you will see patterns - we're very good at that bit. So you'll start to pick up verb endings (vital in Spanish), genders and common words and phrases. The below is one such version, the one I used a few years ago, but I believe others are available.
Cost: £9.99 More info: Waterstones and a Kindle version of a different dual language book.
Yabla - listening for beginners
"You can filter the videos by Spanish speaking countries, slow them right down and turn the subtitles on or off."
Once you've grasped the basic concepts of Spanish grammar, built up something of a vocabulary base and got comfortable with the flow of the language, it's time to start tuning your ear into it. Yabla is brilliant, if you're happy to part with £10 a month anyway.
It's essentially a library of short videos of native Spanish speakers from across the Hispanic world - you can even filter them by the country if you want to brush up on your Chilean accent, for example. Where it properly comes into its own though is your ability to sloooooow the video right down, without them sounding too creepy as well. You can loop back over bits you couldn't quite understand and there are Spanish and English subtitles you can turn on or off, as well as vocab lists to throw into your flashcards.
Perhaps the best bet is to have a watch of their free videos to see how you like it. Just click any of the videos and when it tells you to subscribe, it gives you a few free ones below.
One other thing - the Yabla emails are generally very good, with useful lessons about vocab, grammar and different ways of saying things. They are very much focused on how people speak in their day-to-day lives, so you get lots of colloquialisms too. You don't have to pay for the videos to get this, though you will get a fair amount of sales emails too.
Cost: £9.99 a month (free trial available) More info: Yabla
Intercambios - hablando español
"You get a good mix of Brits looking to learn Spanish and Spanish speakers looking to perfect their English."
Finally, this is where it gets fun. And a bit daunting. Sadly, times being as they are, this is very much one for down the road - which gives you plenty of time to build up your skills beforehand.
What helped me take the (enormous) leap from knowing and understanding Spanish, to being a Spanish speaker was an ever-changing group of 30 or so people, a pub in St Albans and a pint of Guinness. Other drinks, other pubs and other people are available. Or will be...
Intercambios are just a group of people getting together in a pub or bar for a drink or two and some relaxed conversation. You'll get a mix of British people trying to learn and speak Spanish, and Spaniards (mainly Catalans in my experience) and a few more exotic Latin Americans who are living over here and are making sterling efforts to perfect their English. I won't lie, going into a group of strangers to speak a language I'd barely spoken prior was a bit scary. But it's the same for everyone, right? And thanks to Michel Thomas, Anki, the books, the videos and your tenacity, you're already a step ahead.
Meetup is a good place to find these groups, though I found mine through word of mouth, so maybe ask at your local language schools. And if none exist and you're in a fairly sizable town, why not go and set up your own?
Cost: Whatever you're drinking More info: Meetup (post-lockdown!)
Buena suerte a todos... And please do let us know how you get on! Send any success stories, tips, questions etc. to [email protected]
The Pothole is Pura Aventura's popular monthly email. We share what we love, what interests us and what we find challenging. And we don't Photoshop out the bits everyone else does. We like to think our considered opinions provide food for thought, and will sometimes put a smile on your face. They've even been known to make people cry. You can click here to subscribe and, naturally, unsubscribe at any time.