Covid-19 country by country update and when you can travel to each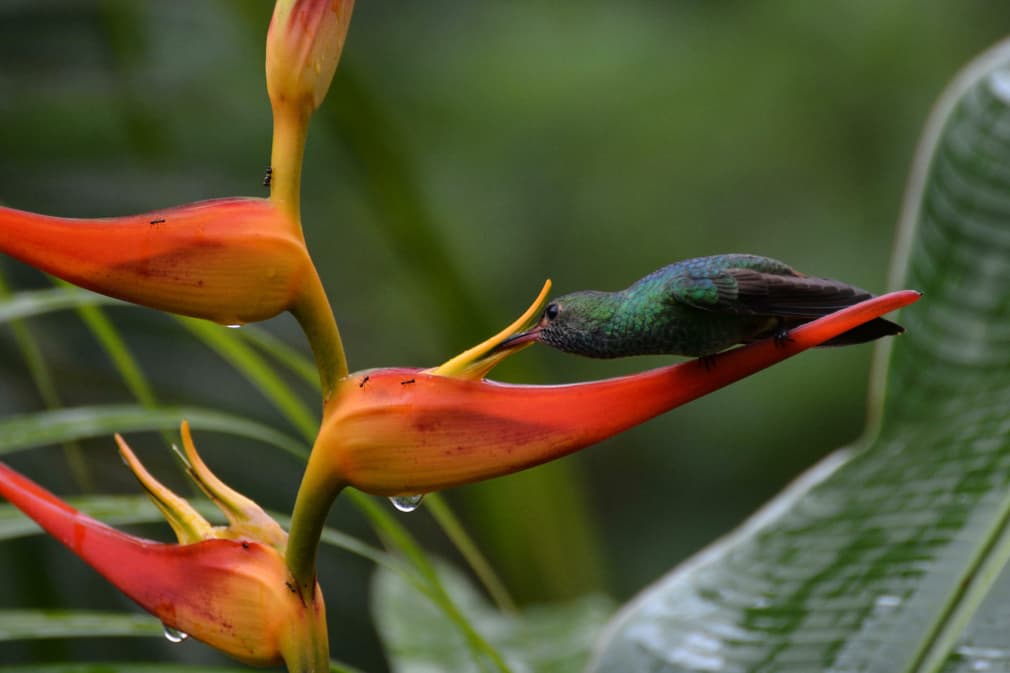 Originally published: 29th May 2020 Last update: 11th September 2020
This article is dedicated to sharing as much information as we can in relation to the places we travel, including practical details of their Covid responses and what we think travel is likely to look like when you are there.
Portugal
As of 10th September, mainland Portugal is back on England's quarantine list, as it is in Scotland and Wales. This is a frustrating, though not wholly unexpected development.
Once flights do resume again, we expect our trips to look more or less the same as they did prior to covid, given that many of your days will be spent outside exploring. So if you'd like to book for later in the year, or want to plan a post-winter walk, do please get in touch as we are offering flexible deposits designed to allow you to book with confidence.
When you do eventually get to Portugal, all of our partners will follow the government's comprehensive and detailed guidance that hoteliers, drivers, guides, car hire outlets and restaurants have been given to ensure that a safe environment is created for you throughout your trip.
Further reading

What travel insurance can you buy for new trips? Our Covid-19 FAQs
Ask us a question about Portugal
Spain
Two weeks after quarantine-free flights resumed to and from England, Wales and Northern Ireland, the UK government announced a reimposition of quarantine measures upon returning from Spain on 25th July.
Whilst we can't take you to Spain at the moment, the unprecedented freedom we are offering to change your dates up until the end of 2021 is designed to give you maximum flexibility to restart your travels as and when you feel comfortable doing so. If you wish to plan your travels, we'd love to hear from you.
Spain were quick to produce a comprehensive list of guidelines which all of our partners have received and will strictly be following to create a safe environment for your trip. So once it is safe to fly, we very much expect to deliver our trips to the exact same high standard as always, aside from the odd disinfectant wipe.
Further reading

Overview of Spain's covid-safe guidelines What travel insurance can you buy for new trips? Our Covid-19 FAQs
Argentina
Well over half of all of Argentina's confirmed coronavirus cases have been recorded in the vicinity of the capital, Buenos Aires. Whilst your time here can be reduced or eliminated and the rest of it spent out in the great outdoors of Patagonia, Iberá or Salta, where transmission is extremely low, we simply cannot travel to Argentina until it is exempted from FCO travel restrictions. With the number of new cases each day still steadily rising, Argentina sadly isn't a candidate to come off the list in the immediate future.
Ask us a question about Argentina
Brazil
Initial uncertainty over reporting of data has given way to a sustained spread of the virus through Brazil. As of today, the seven-day rolling average of new cases per 1 million people is four times that of the UK. So although the wildlife of the Pantanal and Amazon, mountain landscapes of the Chapada Diamantina, jungles of Iguaçu and the coast around Boipeba and Paraty are not themselves significantly impacted, we don't expect to be sending anyone to Brazil this year, sadly.
Ask us a question about Brazil
Chile
Chile's covid cases peaked in June and the rate of injection has been steadily declining since then. The number of new cases is now on a bit of a plateau, but they have regularly reported fewer new cases than the UK over the past week.
Chile's coronavirus cases are also heavily concentrated in metropolitan areas - as much as 75% of all cases are believed to have occured in Santiago, the capital. Conversely, the Aysén region where most of our Patagonia trips take place, has had just 136 cases and 1 death in what is a vast area.
Again, we can reduce or eliminate your time in Santiago to focus entirely on Patagonia and the Atacama and therefore deliver a trip that are is as safe and enjoyable as ever, but we just can't get you there yet. When that changes, we'd love to share this wonderful country with you.
Costa Rica
As of August 1st, the Costa Rica government is allowing international flights to arrive, including from the UK, Canada and several US states. But the rising number of covid cases will keep Costa Rica off of the UK Travel Corridors list for foreseeable future.
Once the flights can resume and the FCO restrictions are dropped, we also have a very high degree of confidence in Costa Rica's comprehensive guidelines on what future travel will look like, particularly given that our trips take place out in the great outdoors, where transmission is extremely low.
Ask us a question about Costa Rica
Ecuador & Galápagos
For several weeks now Ecuador has been reporting fewer new cases than the UK. Yesterday they had just a third of new cases that we reported. In terms of cases per 1 million people, it is now extremely close to the UK and about the same level as Portugal.
The Galápagos Islands have had around 175 cases in total and just one death. The archipelago has long been one of the safest places to be, particularly with stringent new health and safety procedures in place for the cruise boats and hotels. Quito too has suffered far less than coastal Guayaquil, perhaps because of the impact of altitude on the spread of the illness. So in theory we could take you to the Galápagos tomorrow, but in reality that can't happen until the UK governments remove travel restrictions.
Given that covid cases are steadily declining across Ecuador, we'd love to think that the cruises could resume this year and are planning towards that. The good news is that we have greater flexibility than ever to change the dates of cruises and hotel stays, should the need arise. So if you're thinking about a late-2020 visit, it's certainly worth getting in touch to get you booked in.
Start planning: When to visit where in Ecuador >>
Ask us a question about Ecuador
Nicaragua
If offical figures are to be believed, Nicaragua would be on the UK's list of Travel Corridors as I write this. The trouble is, the general consensus is that they are emphatically not be believed. We simply cannot trust the reporting coming out of Nicaragua, whose government has always tried to downplay and even deny the spread of covid-19 through their borders.
Given the above, we simply would not consider sending anyone to Nicaragua for the foreseeable future. We will continue to try to establish some certainty to help support this lovely country but for now, it's off the menu for us and for the government it seems.
Ask us a question about Nicaragua
Peru
Peru has suffered more than most of its South American neighbours, though there are signs that overall cases are beginning to drop at the end of August. Even so, we don't foresee being able to take you to Peru in the coming weeks. The situation is fluid, and we are offering unprecedented flexibility to change your travel dates until the end of 2021, so if you are looking to go to Peru later this year or early 2021, let us know as, if we can get you there, it will be amazing to experience the high Andes in such quiet times.
The Pothole is Pura Aventura's popular monthly email. We share what we love, what interests us and what we find challenging. And we don't Photoshop out the bits everyone else does. We like to think our considered opinions provide food for thought, and will sometimes put a smile on your face. They've even been known to make people cry. You can click here to subscribe and, naturally, unsubscribe at any time.