The Struggle for Education in Nicaragua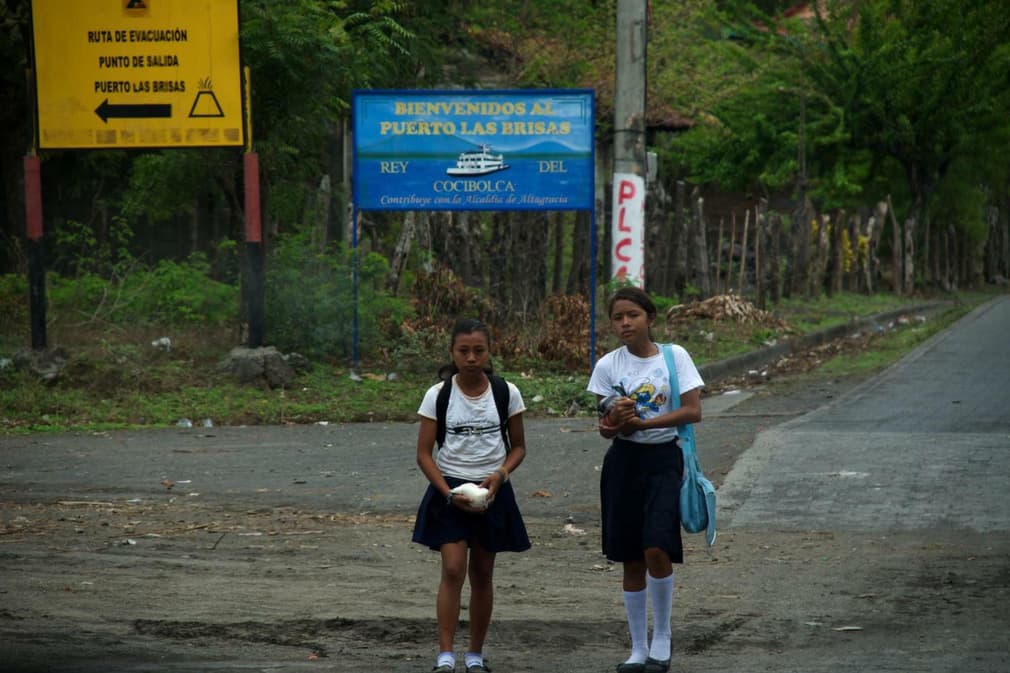 When my guide informed me that the local schoolgirls were going to perform the traditional tertulia dance for me, I asked whether all children learnt this in schools as part of the curriculum. She replied that they only keep this going in the private schools, along with art and music, but not in the public system.
I said it was a shame that only a minority would get this contact with the arts, but she pointed out that, in San Carlos at least, the ratio of attendance at public vs. private schools was around 50.50. I marvelled at this until I heard that the monthly fee is less than $10 (still a considerable amount here if you have a large family, as so many do). The majority of private schools are Catholic-run with baptism being a pre-condition of receiving your diploma.
In Nicaragua, by law, all children must attend primary and high school, which you would normally finish at fifteen. From there to university, which usually lasts around four years, although of course longer for courses such as medicine.
A majority of those in high school do go onto university, and there are a number of government grants to encourage this. For promising medical students, there are full grants available to study in Cuba or Venezuela on their excellent medical courses.
I found it refreshing to hear that the thirst for education seemed to be so powerful here, and that the government is doing what it can to support the quest for knowledge. With this approach, the future looks "Claro*" for the Nicaraguans.
*"Clear" - also the name of a telecoms provider whose logo is fairly ubiquitous on satellite dishes throughout the country.
The Pothole is Pura Aventura's popular monthly email. We share what we love, what interests us and what we find challenging. And we don't Photoshop out the bits everyone else does. We like to think our considered opinions provide food for thought, and will sometimes put a smile on your face. They've even been known to make people cry. You can click here to subscribe and, naturally, unsubscribe at any time.