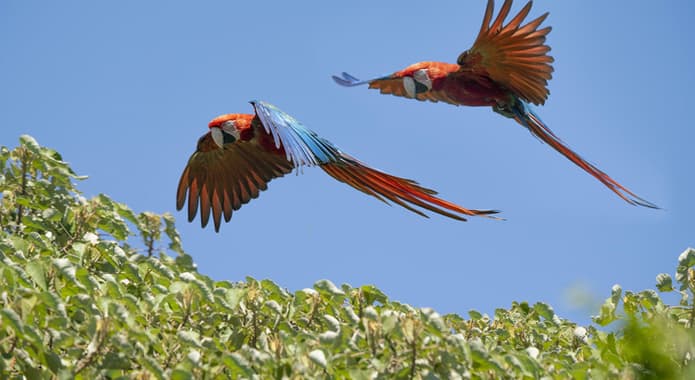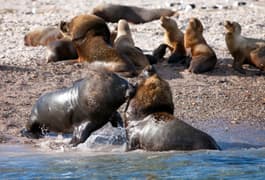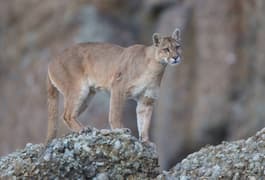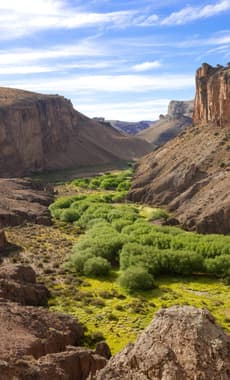 Rewilding Argentina: Patagonia to Iberá
From open steppe and coastal cliffs to lush wetlands and savannah, this exclusive trip celebrates the success story of Argentina's rewilded landscapes.
All your questions answered
Helping you find the right holiday for you is important to us, so here's a few common questions about this trip to help. If there's anything you'd like to know that's not covered here, send us over a message or you can also give us a call on +44 1273 676 712 and we'd be only too pleased to help.
What flexibility will I get with any Covid-19 restrictions?


First thing to say is that throughout the pandemic we have frequently been praised by Which? as a tour operator to trust, so you're in good hands. Your safety is always our top priority and we want you to be able to fully look forward to and enjoy your holiday with peace of mind.

Even as restrictuons ease, our policy remains as it always has - we view quarantines as a travel restriction on a par with lockdown, in-country restrictions at your destination or FCDO advice against travel, and we will offer the same flexibility as in those situations; defer to new dates or a full refund at the point at which your trip is imminent. In these cases, we define imminent travel as a month prior to departure.


Read more: Covid-19 FAQs
What is the payment process and is my money completely safe?


We take a 15% deposit to secure your holiday, with the remainder due four weeks before your departure, rather than the usual eight weeks.

Your money is 100% protected through our ATOL licence if your trip includes a flight booked through us, or through our ABTOT bond if it does not. Either way, this protection provides a cast iron financial guarantee and helps you book with complete peace of mind. Because the contract between us exists here in the UK, you get this protection regardless of where you live
When is the best time to go?


The best time for this trip is the spring, from mid-October to the end of November when you have the best chance to see whales in Valdés. The weather is getting better and days longer in the Andes and the rainy season in Iberá is finishing.

March through April offer a great opportunity again. Although you will miss the whales in Valdes, Iberá should compensate!

What will the weather be like?


At the times of year when we send you (September/November & March/April) the Patagonian weather will be as unpredictable as usual, normally windy and dry in the areas you will visit. Temperatures in the Atlantic coast will be around 20ºC max 10ºC min, while in the Andes they will range from 17ºC max to 5ºC min.

Iberá is a completely different world where the spring and fall months, transition from the rain to the dry season, you can find temperatures ranging from a min of 20ºC to 30ºC during the day and around 9 days of rain per month.
When is peak season?


Mid December through February is the busier period with January as a peak as that's when South Americans are on their summer holidays, so best to avoid this month.
How far ahead should I book?


This somewhat depends on when you want to travel but relatively small hotels and lodges in popular destinations mean that 12 months is sensible, assuming you want to travel on specific dates. The more flexibility you have, the better but it's always worth asking us about space. It is true to say that availability usually defines the actual dates of this trip.

Is this trip suitable for solo travellers? As a private trip, you are not joining a group. As such, this isn't the most obvious choice for a solo traveller since the fixed costs are quite high with many days of private vehicle and guide.

Saying that, if you were happy with the extra investment, the experience can be fantastic since you will be with a private guide through most of the trip.
How much carbon is produced on this trip and how is it mitigated?


Total carbon generated on this trip: 4,250kg per person
Carbon mitigated by us: 6,800kg per person

As Yvon Chouinard, of Patagonia, Inc. rightly declared: "To do good, you actually have to do something."

Therefore, for every kilometre travelled by road, air and sea on your Pura Aventura holiday, we carbon balance it by a mile - i.e. by 160% of your trip's carbon, from your front door and back again, irrespective of whether we book your international travel or not.

This is one of the travel industry's most ambitious and innovative schemes and has recently been praised by Wanderlust, Condé Nast Traveller and The Independent.
Is it suitable for friends?


Absolutely, yes. For two couples, the trip is perfect as it is, using one vehicle.
How much driving is there on this trip?


A good deal. Although you are not doing the driving, you must be prepared for some long travel days to get between each of the destinations within this trip. The longest day in a car will be around 6 hours with breaks along the way for visits. There is a long 7 hour bus journey in a very comfortable bus withe bed seats.
How active is this trip?


This is conceived of as a wildlife holiday which has you out in the great outdoors most days. Some walking is necessary to approach some of the best sights but it is a trip that can be well adapted to low levels of exercise.
How comfortable will I be?


Really quite comfortable, though there is a wide variety accommodation from simpler in the remote regions to very comfortable. You can see the hotels and lodges we use for this trip by asking for full details.

Special note should be made of the Los Toldos Hut in Patagonia National Park, a new accommodation run by the Rewilding Argentina Foundation where you will have a private room but with bunk beds.
Will I meet the locals?


The focus of this holiday is undoubtedly the landscapes and the wildlife, but spending the days with your local guide will open the door to interacting with the people you meet along the way in the conservation projects and working ranches you visit.
What might I not have thought of?


The extreme conditions for your photographic and optical equipment. We assume you will be taking this holiday with the best equipment you can manage since a camera with a good lens and binoculars will be a must for this trip.

Make sure you have a good way to protect it from the extreme conditions of dry sandy and windy weather in Patagonia plus lots of driving along bumpy roads and finally the humidity and heat of the wetlands.
Can I make changes to this trip?


Absolutely. We can tailor your holiday in any number of ways, from switching to self-drive in Patagonia to changing Peninsula Valdés for Iguazu if out of whale season. Including some of the other Patagonian destinations is also possible with some tweaks to the itinerary.

Adding other great wildlife destinations such as Antarctica or Brazil are also easy once you are in that part of the world! Call us to start the conversation.
Can't find what you're looking for?
Travel with Pura Aventura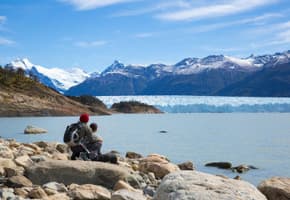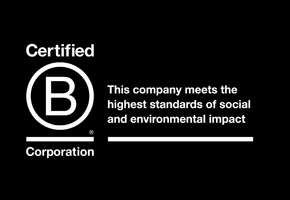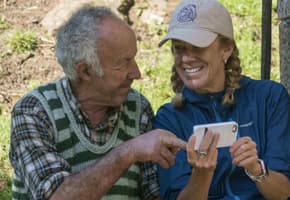 Award-winning Travel Positive