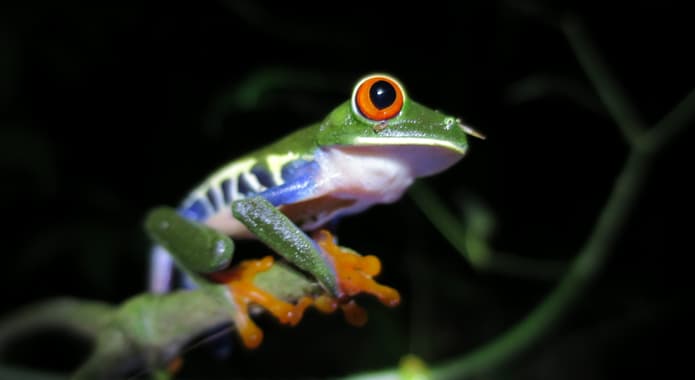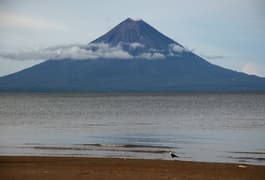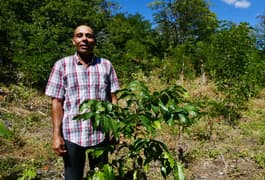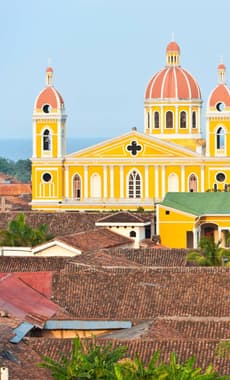 Nicaragua to Costa Rica Wildlife & Culture Holiday
The howl of a monkey; the flash of a quetzal; the aroma of coffee roasted at source. This trip celebrates the natural world, and the locals who call it home.
All your questions answered
Helping you find the right holiday for you is important to us, so here's a few common questions about this trip to help. If there's anything you'd like to know that's not covered here, send us over a message or you can also give us a call on +44 1273 676 712 and we'd be only too pleased to help.
What flexibility will I get with any Covid-19 restrictions?


First thing to say is that throughout the pandemic we have frequently been praised by Which? as a tour operator to trust, so you're in good hands. Your safety is always our top priority and we want you to be able to fully look forward to and enjoy your holiday with peace of mind.

Even as restrictuons ease, our policy remains as it always has - we view quarantines as a travel restriction on a par with lockdown, in-country restrictions at your destination or FCDO advice against travel, and we will offer the same flexibility as in those situations; defer to new dates or a full refund at the point at which your trip is imminent. In these cases, we define imminent travel as a month prior to departure.


Read more: Covid-19 FAQs
What is the payment process and is my money completely safe?


We take a 15% deposit to secure your holiday, with the remainder due four weeks before your departure, rather than the usual eight weeks.

Your money is 100% protected through our ATOL licence if your trip includes a flight booked through us, or through our ABTOT bond if it does not. Either way, this protection provides a cast iron financial guarantee and helps you book with complete peace of mind. Because the contract between us exists here in the UK, you get this protection regardless of where you live
When is the best time to go?


Nicaragua can be enjoyed almost year-round with only September and October best avoided. The dry season runs from November through to May when you can expect plenty of warm sunny days. The one exception is the Caribbean coastline, where you should expect the odd tropical downpour at any time of year.

The wet season begins at the end of May but at this time it is usually just a bit more hot and humid. It is not raining all day long - just short downpours usually in the late afternoon or evening. We do not recommend September or October as they are the wettest months and can cause some disruption to travel.

Costa Rica's a funny one because it manages to pack an unbelievable amount of weather into a small area. That's why most people are confused as to when to plan their visit.

Essentially, the country has a tall spine of mountains running down the middle so there is near total separation of the Caribbean from the Pacific sides. When it's good weather on the Caribbean side, it's less good on the Pacific, and vice versa.

Any trip to the country is really a balancing act between the two sides, with the weighting adjusted depending on the time of year. We avoid any/all travel from late September through to late November. Things on the Pacific side are too wet and wild to enable safe travel.

The best time for this combination will be December - August.

When is peak season?


Christmas and New Year are peak season for travellers, getting quieter again in January to pick up in February and March, usually through to Easter time. After that point, things are fairly steady. It should be said that the types of places we visit do not tend to get busy. However, the places we stay are small so it doesn't take much to fill them up.
How far ahead should I book?


We work with small hotels and lodges and a small number of specialist guides. If you have specific dates, we advise you book nine months ahead to secure your dates. The more flexibility you have, the better.
How much carbon is produced on this trip and how is it mitigated?


Total carbon generated on this trip: 2,885kg per person
Carbon mitigated by us: 4,616kg per person

As Yvon Chouinard, of Patagonia, Inc. rightly declared: "To do good, you actually have to do something."

Therefore, for every kilometre travelled by road, air and sea on your Pura Aventura holiday, we carbon balance it by a mile - i.e. by 160% of your trip's carbon, from your front door and back again, irrespective of whether we book your international travel or not.

This is one of the travel industry's most ambitious and innovative schemes and has recently been praised by Wanderlust, Condé Nast Traveller and The Independent.
How do I get around?


In Nicaragua, you will have private road transfers. In Costa Rica, you will have your own 4x4 hire car throughout.
What is the driving like in Costa Rica?


Roads in Costa Rica are a mixture of good tarmac, old tarmac with potholes and compacted dirt roads. As a rule of thumb, the further you get from the populous Central Valley, the less traffic there is and the bumpier the road. Along the coasts, roads are often compacted dirt.

Drive slowly and steadily; potholes, speed bumps and other drivers will surprise you. Drive defensively, particularly on winding mountain roads you should expect to meet a bus or truck sneaking onto your side of the road.

We always advise you to travel in the morning to give you lots of time to get where you are going long before nightfall.

What is it like to navigate?


Although we provide the best available road map of Costa Rica, it's more to give you a sense of the country than for actual navigation. The lack of signs makes navigation tricky to impossible without Waze. That's why we include the local smartphone. Using Waze, things become remarkably easy, it even tells you when there are speed bumps in the road - you'll get used to that one!

What is the rental car like?


We include 4x4 vehicles, well maintained and from reputable rental operators. For couples these tend to be midsize SUVs such as a Hyundai Tucson, automatic transmission, decent sized engine.
How active is this trip?


As a tailormade trip, the level of activity is determined by you but it is not conceived of as a particularly active trip - it is a mix of culture and wildlife.

If you want more adrenaline, we can discuss this and potentially include other activities. Bear in mind that we also provide you with detailed local information so you can read our tips and advice for any given part of the country and sort out additional activities as you go.

How comfortable will I be?


We choose our accommodation very carefully since we want you to both be comfortable, and get a sense of the country hosting you. Over the course of this trip you stay in a series of very comfortable lodges and small hotels but expect accommodation to be generally simpler in Nicaragua than Costa Rica.

For specific hotels we use on this trip, please ask us for full details.

Will I meet the locals?


You certainly will, yes. Between guides, hosts and our top tips for where to go and what to eat, you should return home with a proper sense of the people and local life.
Can I make changes to this trip?


Absolutely. We can tailor your holiday in any number of ways. If you have specific activities or wildlife events you want to see then we can rearrange the trip to include those.
Can't find what you're looking for?
Travel with Pura Aventura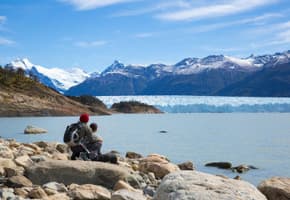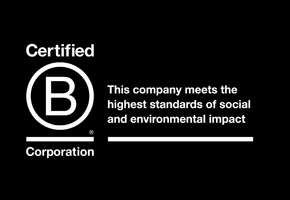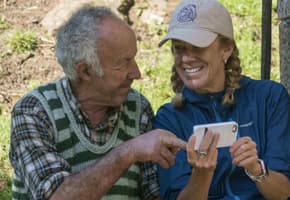 Award-winning Travel Positive