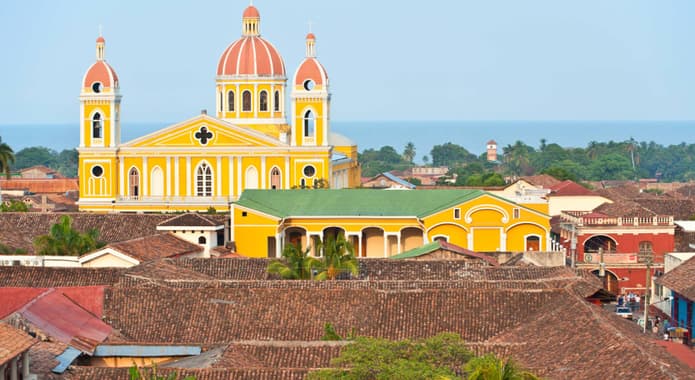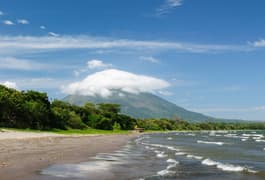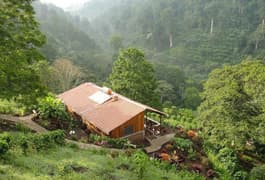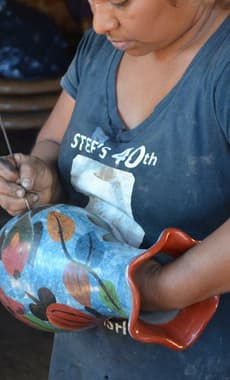 Nicaragua's Coffee, Cloud Forest & Colonial Cities
15 days
Duration
All of our trips can be lengthened or shortened to suit you - what we show here is an example itinerary to give you a starting point. Please get in touch to discuss a personalised proposal.
Guide Price
A realistic guide price per person, based on you travelling at an optimum time for this holiday. Please see 'What's Included' for full details and contact us for a personalised quotation.
FAQs
When is the best time to go?

Nicaragua can be enjoyed almost year-round with only September and October best avoided. The dry season runs from November through to May when you can expect plenty of warm sunny days. The one exception is the Caribbean coastline, where you should expect the odd tropical downpour at any time of year.

The wet season begins at the end of May but at this time it is usually just a bit more hot and humid. It is not raining all day long - just short downpours usually in the late afternoon or evening. We do not recommend September or October as they are the wettest months and can cause some disruption to travel.

When is peak season?

Christmas, New Year and Easter are the main peak times when visitor numbers increase and the coastal areas can get busy with Nicaraguans taking their annual break.
How far ahead should I book?

We work with small hotels and lodges and a small number of specialist guides. If you have specific dates, we advise you book around nine months ahead to secure your dates. The more flexibility you have, the better.
How much carbon is produced on this trip and how is it mitigated?


Total carbon generated on this trip: 2,726kg per person
Carbon mitigated by us: 4,362kg per person

As Yvon Chouinard, of Patagonia, Inc. rightly declared: "To do good, you actually have to do something."

Therefore, for every kilometre travelled by road, air and sea on your Pura Aventura holiday, we carbon balance it by a mile - i.e. by 160% of your trip's carbon, from your front door and back again, irrespective of whether we book your international travel or not.

This is one of the travel industry's most ambitious and innovative schemes and has recently been praised by Wanderlust, Condé Nast Traveller and The Independent.
Is this trip suitable for solo travellers?

The trip has private services throughout, you are not joining a group. As such, this isn't the most obvious choice for a solo traveller but if you are happy with the additional cost there is no reason it can't be enjoyed and it is safe to do so.
How active is this trip?

This trip is not that active, though there are areas where you can choose to increase the level of activity if that suits you. Nicaragua is hot with average temperatures often in the 30's so the humidity and heat can be quite draining and can make activities feel more challenging.

On Ometepe there are different options for activities, bookable locally. All activities can be adapted to suit you depending on how active you want to be. Finishing on the Pacific coast, there is no need to structure your time - as well as the beach, there are walking trails to explore around your accommodation.

How comfortable will I be?

Given the varied levels of development across the country, you stay in a fairly wide range of accommodations. The hotels and lodges are generally of a first class standard though you should expect things to be a little simpler in some areas.

In the highlands above Matagalpa, your hotel is a small B&B. In San Juan, stay in a very comfortable ec0-lodge with lovely gardens and pool. It makes for a lovely treat at the end of the trip.

On Ometepe the accommodation we use is a first class lodge with spacious airy cabanas, a well renovated former hacienda. In León and Granada, you can expect small hotels with plenty of character.


For specific hotels we use on this trip, please ask us for full details.
Will I meet the locals?

Absolutely, visitor numbers are so low that there is often a genuine interest in your presence in the country. Add to this the fact that we are careful to work with so many local people and you have a recipe for abundant and rich insights into the country.

León is probably the most visited place on this journey and you will notice that things are much more 'slick' there, in terms of restaurants and hotels, people speaking English, people offering you trips here or there. Locals here are more aware of tourism and tourists.

Ometepe is fairly well on the tourist map as well, though still very much has an authentic atmosphere. This is rural Nicaragua - you are likely to be sharing the road with yoked oxen as you travel around the island. This rustic air gives the island a certain bucolic charm.

Can I make changes to this trip?

Absolutely. We can tailor your holiday in any number of ways, from extending your time in any destination, adding other destinations such as Costa Rica. Just drop us a line to start the conversation.
What is the payment process and is my money completely safe?


We take a 15% deposit to secure your holiday, with the remainder due eight weeks before your departure.

Your money is 100% protected through our ATOL licence if your trip includes a flight booked through us, or through our ABTOT bond if it does not. Either way, this protection provides a cast-iron financial guarantee and helps you book with complete peace of mind. Because the contract between us exists here in the UK, you get this protection regardless of where you live.

As always, our covid-19 policies ensure you have complete flexibility, just in case. Throughout the pandemic we have frequently been praised by Which? as a tour operator to trust, so you're in good hands. Your safety is always our top priority and we want you to be able to fully look forward to and enjoy your holiday with peace of mind.
Can't find what you're looking for?
Travel with Pura Aventura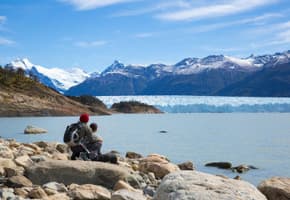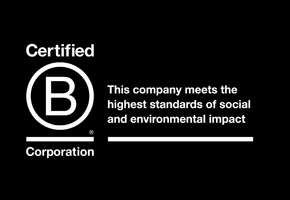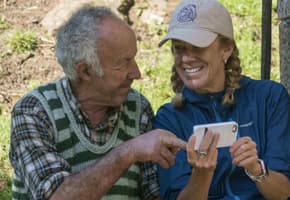 Award-winning Travel Positive