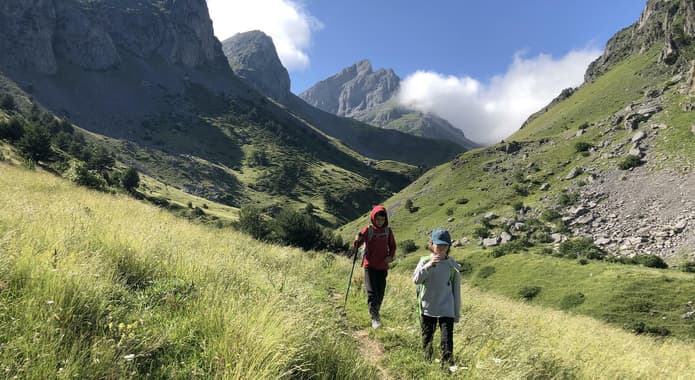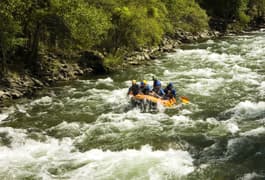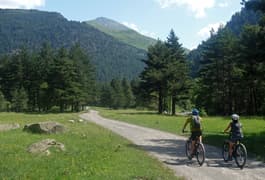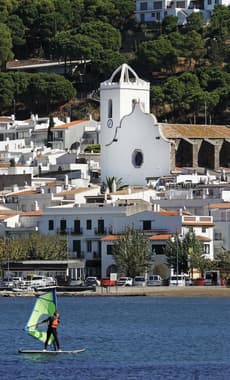 Mountains to Med: Northern Spain Family Adventure
From the peaks of the Pyrenees to the coves of the Costa Brava this fun, active, family holiday has everything you need to keep the whole gang happy, together.
All your questions answered
Helping you find the right holiday for you is important to us, so here's a few common questions about this trip to help. If there's anything you'd like to know that's not covered here, send us over a message or you can also give us a call on +44 1273 676 712 and we'd be only too pleased to help.
What flexibility will I get with any Covid-19 restrictions?


First thing to say is that throughout the pandemic we have frequently been praised by Which? as a tour operator to trust, so you're in good hands. Your safety is always our top priority and we want you to be able to fully look forward to and enjoy your holiday with peace of mind.

Even as restrictuons ease, our policy remains as it always has - we view quarantines as a travel restriction on a par with lockdown, in-country restrictions at your destination or FCDO advice against travel, and we will offer the same flexibility as in those situations; defer to new dates or a full refund at the point at which your trip is imminent. In these cases, we define imminent travel as a month prior to departure.


Read more: Covid-19 FAQs
What is the payment process and is my money completely safe?


We take a 15% deposit to secure your holiday, with the remainder due four weeks before your departure, rather than the usual eight weeks.

Your money is 100% protected through our ATOL licence if your trip includes a flight booked through us, or through our ABTOT bond if it does not. Either way, this protection provides a cast iron financial guarantee and helps you book with complete peace of mind. Because the contract between us exists here in the UK, you get this protection regardless of where you live
When is the best time to go?


We can run this trip any time from May through to October, although we do assume the best time for most families is July and August to tie in with school holidays. These are the warmest and driest months but as you are in the mountains it isn't too hot to enjoy the activities. You can expect temperatures in the mid-20s°C during the day on average.
How far ahead should we book?


We work with small hotels and apartments so booking ahead for July and August is essential. If you have fixed departure dates we suggest at least nine months ahead for August. If you can be flexible, six months should be fine, but we do advise early booking on this trip to avoid disappointment.
How much carbon is produced on this trip and how is it mitigated?


Total carbon generated on this trip: 395kg per person
Carbon mitigated by us: 632kg per person

As Yvon Chouinard, of Patagonia, Inc. rightly declared: "To do good, you actually have to do something."

Therefore, for every kilometre travelled by road, air and sea on your Pura Aventura holiday, we carbon balance it by a mile - i.e. by 160% of your trip's carbon, from your front door and back again, irrespective of whether we book your international travel or not.

This is one of the travel industry's most ambitious and innovative schemes and has recently been praised by Wanderlust, Condé Nast Traveller and The Independent.

If you prefer to travel by ferry, see below for more details on how this can cut the footprint of this trip.
Can we do this trip without flying?


Yes, this is a great option for a No Fly Holiday, taking your car with Brittany Ferries from Portsmouth or Plymouth.

This 'No Fly' option would cut the carbon footprint for this trip by around 50%.

Because you wouldn't be paying for flights, luggage or seat selection, and are taking your own car (and, therefore, do not need the hire car included in the price of this trip), the cost is comparable with flying. That includes your family's own sleeping cabin too.

There are regular sailings between Portsmouth and Santander/Bilbao, and between Plymouth and Santander, and we will happily advise on your options. Keep in mind though that from Barcelona it's about a 7-8 hour drive back to the ports. We therefore recommend adding in either a pit stop night in Zaragoza or a couple of nights enjoying the charms of the Rioja region. There are worse places to relax and toast your trip!

Timed right, in 2021 you will spend one night aboard the ferry in each direction. As of 2022, outbound sailings from Portsmouth will take around 30 hours and require two nights on board. The pay off for this is that the new ferries will cut carbon emissions by a further 25% compared to the current boats. The return journeys are usually then just one night. There are no planned changes for the Plymouth route, so it's one night both ways. You will usually have breakfasts and dinners included.

Can we travel with another family?


Absolutely, this would be a great trip for an extended family or two families to travel together. It also works fine for different shaped families - one child, four children, single parents, all are possible.
How active is this trip?


The itinerary described includes a mix of guided activities: kayaking, canyoning, mountain biking, snorkelling, rafting and a guided hike. These can all be adapted to suit your particular family depending on the age of the children and what activities you enjoy.

We also provide you with maps and routes for a variety of self-guided hikes in each area, from half day strolls to full day hikes so you can choose to fill the remainder of your time as actively as you choose. We can tailor the trip to be as active as you like.

Are there any age restrictions?


We tailor the activities to suit the needs of your family. Some activities (such as canyoning) do have age or height restrictions but we can make other suggestions. Older kids may well enjoy sea kayaking, whereas canoeing on the river is usually more appropriate for younger children. As long as you like and enjoy the great outdoors, we can tailor the perfect family holiday for you.
How comfortable will we be?


On this holiday we use family apartments and aparthotels for the space and flexibility. In Ainsa the apartments are linked to a hotel so you have the freedom to cook, eat in the hotel or go into town to try one of our recommended restaurants. Breakfast is also included. On the coast, the apartments are very comfortable and close to the town. No meals are included here but you have plenty of options in the town.
What type of vehicle can we expect?


The vehicle will be suitable for the destination, the distances you are expected to cover, roads, and number of people travelling. For a family of four travelling to Spain you can expect a family-sized vehicle such as a Ford Focus Estate. We can't guarantee the make and model. Speak to us if you prefer a larger vehicle.

If you need an automatic car, that's no problem, though we do need to know in advance as most are manual transmission. Cost of automatic cars tends to be higher.

Generally the hire cars include one named driver. You can add drivers locally and pay locally. The charges do vary depending on the location but it is usually no more than Euro 10 per day.

Can we make changes to this trip?


Absolutely. This trip can be tailored to suit you so speak to us if you would like to include more activities or extend your stay to include other parts of Spain.
Can't find what you're looking for?
Travel with Pura Aventura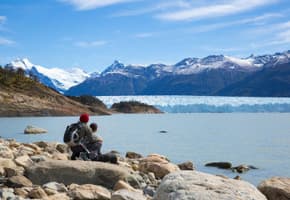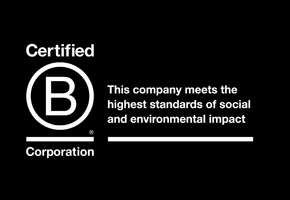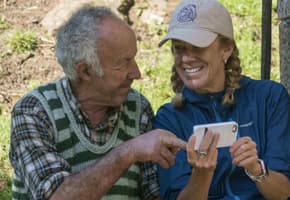 Award-winning Travel Positive