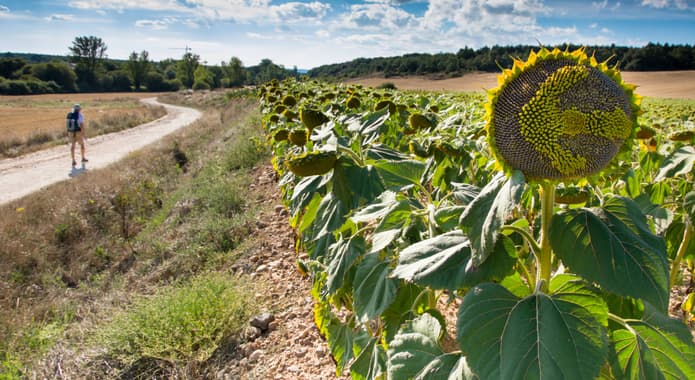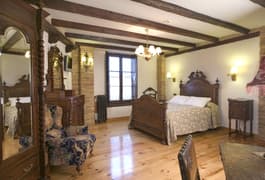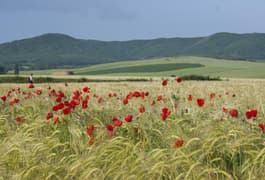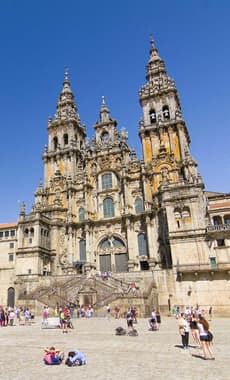 Highlights of the Camino Inn to Inn Walking Holiday
The French Way, your way. Walk six iconic sections, with your load lightened, distances tailored and charming hotels to relax and refuel at the day's end.
All your questions answered
Helping you find the right holiday for you is important to us, so here's a few common questions about this trip to help. If there's anything you'd like to know that's not covered here, send us over a message or you can also give us a call on +44 1273 676 712 and we'd be only too pleased to help.
What flexibility will I get with any Covid-19 restrictions?


First thing to say is that throughout the pandemic we have frequently been praised by Which? as a tour operator to trust, so you're in good hands. Your safety is always our top priority and we want you to be able to fully look forward to and enjoy your holiday with peace of mind.

Even as restrictuons ease, our policy remains as it always has - we view quarantines as a travel restriction on a par with lockdown, in-country restrictions at your destination or FCDO advice against travel, and we will offer the same flexibility as in those situations; defer to new dates or a full refund at the point at which your trip is imminent. In these cases, we define imminent travel as a month prior to departure.


Read more: Covid-19 FAQs
What is the payment process and is my money completely safe?


We take a 15% deposit to secure your holiday, with the remainder due four weeks before your departure, rather than the usual eight weeks.

Your money is 100% protected through our ATOL licence if your trip includes a flight booked through us, or through our ABTOT bond if it does not. Either way, this protection provides a cast iron financial guarantee and helps you book with complete peace of mind. Because the contract between us exists here in the UK, you get this protection regardless of where you live
When is the best time to go?


This trip can start any day of the week, from April into early July, and September through November.

What will the weather be like?


Since you are travelling essentially the width of northern Spain over the course of this trip, the weather will change from day to day. During the months we run this trip, you can expect the weather to be mainly dry until you get into Galicia where rain is much more common.


The warmest and driest months are May to October. Daytime temperatures should be in the teens so comfortable. Night time temperatures will be cool as you are fairly high up in the mountains.

In the summer months of July and August you can expect warm daytime temperatures in the mid to high 20s °c with some days up to 30°c in Galicia. In the central plains, the temperatures will be much higher in these months, so too hot to be enjoyable for most.

September and October can be very dry and pleasant in the central and eastern stretches of the trip, temperatures still in the 20s during the day but nice and cool at night. Bear in mind that it can rain at any time of year.
When is peak season?


Peak season is from mid July to end of August but we do not generally offer this trip during that period as the area is busier with summer holiday makers from Spain, and it is too warm for this trip to be enjoyable.
How far ahead should I book?

We do guarantee only one departure every day, so if you have a limited travel window and specific dates we suggest you book around nine months ahead. If you are flexible with dates, then three – four months ahead should be fine.

How much carbon is produced on this trip and how is it mitigated?


Total carbon generated on this trip: 463kg per person
Carbon mitigated by us: 741kg per person

As Yvon Chouinard, of Patagonia, Inc. rightly declared: "To do good, you actually have to do something."

Therefore, for every kilometre travelled by road, air and sea on your Pura Aventura holiday, we carbon balance it by a mile - i.e. by 160% of your trip's carbon, from your front door and back again, irrespective of whether we book your international travel or not.

This is one of the travel industry's most ambitious and innovative schemes and has recently been praised by Wanderlust, Condé Nast Traveller and The Independent.

If you prefer to travel by ferry, see below for more details on how this can cut the footprint of this trip.
Can I do this trip without flying?


Yes, if we break up the return journey from Santiago with a relaxing stop or two along the lovely north coast, this is a great option for a No Fly Holiday.

Travelling by sea with Brittany Ferries from Portsmouth or Plymouth would cut the carbon footprint for this trip by around 50%.

Because you wouldn't be paying for flights, luggage or seat selection, the cost is comparable with flying back from Santiago. That includes your own sleeping cabin and usually breakfasts and dinner. Do keep in mind though that you'll likely want two or three extra nights to take advantage of the 'return' journey and go the scenic route. Cost-wise, this works out best if we give you a hire car in Santiago to hand in at Santander or Bilbao, as opposed to private transfers.

There are regular sailings between Portsmouth and Santander/Bilbao, and between Plymouth and Santander, and we will happily advise on your options. Note that you can't travel as a foot passenger to/from Bilbao until 2022.

Timed right, in 2021 you will spend one night aboard the ferry in each direction. As of 2022, outbound sailings from Portsmouth will take around 30 hours and require two nights on board. The pay off for this is that the new ferries will cut carbon emissions by a further 25% compared to the current boats. The return journeys are usually then just one night. There are no planned changes for the Plymouth route, so it's one night both ways.

Is this trip suitable for solo travellers?


In common with all of our inn to inn walking holidays, most of the costs of this holiday are fixed so going solo will usually mean you pay nearly the same for one person as you would for two.


If you enjoy walking alone and time to yourself then the experience itself will be absolutely lovely, and safe.
How long will I be walking each day?


You walk seven stages of the camino over the course of this trip. Each varies somewhat in length, but on average you will be walking around 13km a day which will equate to around no more than about four hours on any given day, plus additional time for stops, lunch.

Are there any steep ascents or descents?


The nature of the walking depends on the region you are passing through, but generally, no there aren't any steep sections. On one of the days the walk is almost entirely uphill as you cross into Galicia but the gradient is steady and slow, rather than steep.
How do I navigate?


We provide detailed OS maps, walking notes and a smart phone with a GPS-enabled navigation device - your route is pre-loaded.


Most of our guests like to navigate using maps and written notes but appreciate having the reassurance of the GPS just to check if they feel unsure at any point.
What if I get lost?


With all of the navigational tools at your disposal, and the friendly locals, you are unlikely to get lost but if you do get into any difficulties, simply call the local support number - we are always on hand 24/7.
What happens to my bags?


Your main luggage is transferred ahead for you each day you move on. This is the case with all our inn to inn trips. You just carry a day pack with what you need for the day. The hotels are very familiar with this system.

Can I opt out of a walk if I feel tired?


Yes, it's usually possible to skip a walk on any given day if you are tired, the weather is being unkind or you want to give your knees a rest.

You can hop in with the luggage transfer and travel to your next hotel by vehicle. It's best to let us know the night before if you can so we can let everyone know.

You can of course use the circular routes as rest days and opt out of the walk that day and explore the local area instead. Your guide will be able to talk you through the different options during the briefing.
How comfortable will I be?


The accommodation on this journey is very comfortable, always en-suite, and always with lots of personality. Although star ratings are not particularly helpful when it comes to small hotels in rural Spain, you should expect Good 3- 4-star standard.

What about the local cultures?


We have selected our highlights of the Camino partly on the basis of the physical transitions from region to region but also very much on the basis that each day should reflect a cultural transition too as you move from region to region of Spain.


One advantage of the slow pace of an inn to inn walk is that it allows you to enjoy not only nature but the rich rural culture of the area. Although the way of life has been changing quickly in the last 50 years, a lot of people still live from the land and traditions are alive and well.
What haven't I thought of?


The little-known town of Astorga. It's a remarkable town with extensive Roman remains, a striking medieval cathedral and the bishop's palace designed by Gaudí. It is also the home of chocolate, said to be the first place in the world where cocoa was processed into chocolate - the tradition remains strong to this day.

Can I make changes to this trip?


This holiday can be tailored to suit you in certain ways though as an Inn to Inn walk, we can't easily deviate from the route without compromising the trip.


Extending the trip is perfectly possible. It's easy to take in more of northern Spain with more time in either Pyrenees, Picos or La Rioja. You can also cross into Portugal and across to Porto.

In short, we have lots of options and ideas, just call to start the conversation!
Can't find what you're looking for?
Travel with Pura Aventura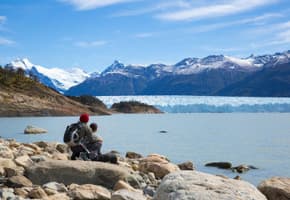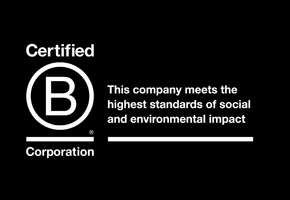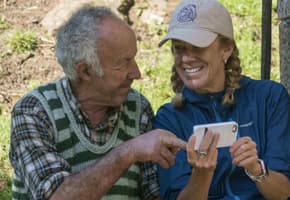 Award-winning Travel Positive