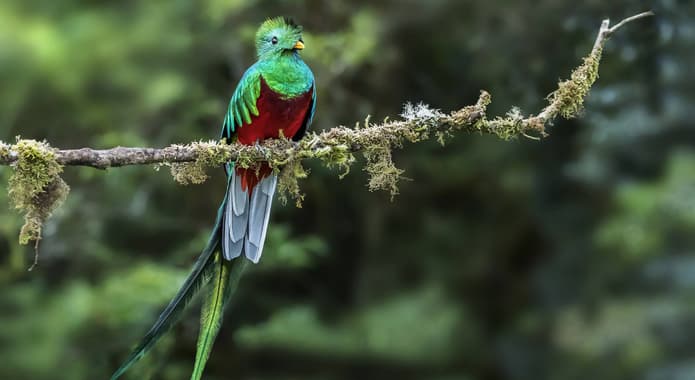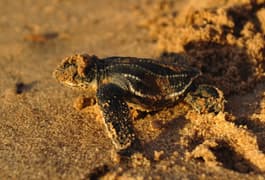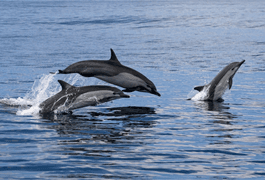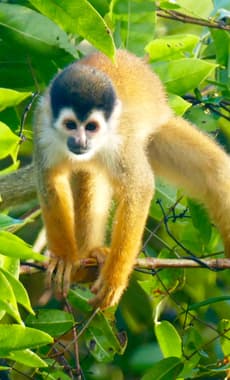 Costa Rica's Best Wildlife Wonders Holiday
Quetzals in quiet cloud forest; turtles on wild beaches; macaws in remote jungle. Truly great wildlife encounters happen off the tourist trail, where nature still rules.
All your questions answered
Helping you find the right holiday for you is important to us, so here's a few common questions about this trip to help. If there's anything you'd like to know that's not covered here, send us over a message or you can also give us a call on +44 1273 676 712 and we'd be only too pleased to help.
Can I make changes to this trip?


Absolutely. We can tailor your holiday in any number of ways. If you have specific activities or wildlife events you want to see then we can rearrange the trip to include those. If you want to combine Costa Rica with neighbouring Nicaragua, we can do that.
When is the best time to go?


Costa Rica manages to pack an unbelievable amount of weather into a small area. That's why most people are confused as to when to plan their visit.

Essentially, the country has a tall spine of mountains running down the middle so there is near total separation of the Caribbean from the Pacific sides. When it's good weather on the Caribbean side, it's less good on the Pacific, and vice versa.

Any trip to the country is really a balancing act between the two sides, with the weighting adjusted depending on the time of year.

We avoid any/all travel from late September through to late November. Things on the Pacific side are too wet and wild to enable safe travel.

Other than that, you can travel from December all the way through to September.
What will the weather be like?


Broadly speaking, Costa Rica has a tropical climate, so it is warm and humid year round. The weather in Costa Rica is often described and defined by the dry season (December - April), and the 'green' season (May - November).

This pattern holds true for the more predictable Pacific side of the country: sunny, hot and dry December through April, rainier in the transitional months of May & June, a drier patch in July then wetter through August to a peak in September/October. The driest month (January) has effectively no rain, the wettest (September) 380mm.

On the Caribbean side, the patterns are very different. Sunshine hours are much more consistent through the year and it's also more consistently wet. The driest month (September) has an average of 150mm of rain where the wettest months (July/December) have 400mm.

As a comparison, London averages around 80mm of rain in the wettest months, 40mm in the driest. Up in the Lake District you have an average monthly precipitation approximately the same as September on the Caribbean coast of Costa Rica.

Remember that rain in Costa Rica is warm. It also tends to rain heavily when it rains - no day long drizzle here. It's either raining, or it's not. The pattern tends to be that rains come later in the day so dry mornings, wet afternoons.
When is peak season?


Christmas and New Year are peak season for travellers, getting quieter again in January to pick up in February and March, usually through to Easter time. After that point, things are fairly steady.

It should be said that the types of places we visit do not tend to get busy. However, the places we stay are small so it doesn't take much to fill them up.
How far ahead should I book?


This is somewhat dependent upon when you want to travel but for this trip, there are several key properties which make it highly vulnerable - most obviously on the Osa Peninsula so six to 12 months is normal.
How much carbon is produced on this trip and how is it mitigated?


Total carbon generated on this trip: 2,739kg per person
Carbon mitigated by us: 4,382kg per person

As Yvon Chouinard, of Patagonia, Inc. rightly declared: "To do good, you actually have to do something."

Therefore, for every kilometre travelled by road, air and sea on your Pura Aventura holiday, we carbon balance it by a mile - i.e. by 160% of your trip's carbon, from your front door and back again, irrespective of whether we book your international travel or not.

This is one of the travel industry's most ambitious and innovative schemes and has recently been praised by Wanderlust, Condé Nast Traveller and The Independent.
What is the driving like in Costa Rica?


Having a vehicle allows you to stay in more remote, interesting places, and to explore locally once you are there. Journey times between your overnight stays will generally be around three or four hours so comfortably fit into a morning - days are not 'lost' to navigating.

Roads in Costa Rica are a mixture of good tarmac, old tarmac with potholes and compacted dirt roads. As a rule of thumb, the further you get from the populous Central Valley, the less traffic there is and the bumpier the road. However, both main coastal roads are smooth and sleek.

Don't worry, we do not expect you to drive as you land in Costa Rica, instead we have your car delivered to you at your first hotel. Since these tend to be on the outskirts of the city, your escape into the countryside should be relatively stress-free.
Is the country safe?


Overwhelmingly so, yes. Costa Rica is famously a peaceful place, with no standing army. It is enormously unlikely that you will encounter any problems at all, if you do then it would most likely be theft from your vehicle so you should be sensible about your belongings but you need be no more concerned than you would be travelling to, say, Spain. Or London.
What is it like to navigate?


By far the best way to navigate is by using Waze or Google Maps apps on your smartphone. These make navigation very easy and journeys much more relaxing. If you download the maps or routes when you're on WiFi, it won't use your data either. We usually provide a large paper map so that you can more easily get a general overview of where you are headed.
What is the rental car like?


We include 4x4 vehicles, well maintained and from reputable rental operators. For couples these tend to be mid-sized SUVs such as a Hyundai Tuscon, automatic transmission, decent sized engine.
Is this trip suitable for friends?


Absolutely, this would be a great trip for a group of friends travelling together.
How active is this trip?


The focus of this trip is very much on the wildlife-watching. So it's not particularly active, although we do include some snorkelling because it's just such a terrific way of seeing a different side to Costa Rica's wildlife. It's very easy and you don't need any prior experience, nor specialist equipment.
How comfortable will I be?


In Costa Rica particularly, we choose our accommodation very carefully since we want you to both be comfortable, and get a sense of the country hosting you.

Over the course of this trip you stay in a series of very comfortable lodges and small luxury hotels or cabins. The one exception is the night you spend in the Corcovado Ranger Station, of course. Whilst it's not the lap of luxury, it's a truly amazing experience to be surrounded by such vibrant nature and wildlife.

Other highlights include a peaceful cloud forest retreat and an offgrid ecolodge which makes its own artisan chocolate.
Will there be creepy crawlies?


Yes. There's no way to keep them out, and no point trying. When walking in forests, you should always wear closed toe shoes and long trousers tucked into socks. At dawn and dusk, make sure you have repellent on and wear clothing as close to colours of the forest floor as possible.

There are also snakes. No point pretending there aren't, however, they are terrified of of humans so you are not likely to see any unless you go in search of them. They hear your clumping footsteps coming and are long gone. Avoid the temptation of rummaging around blindly in piles of leaves and you'll be fine.
Will I meet the locals?


Absolutely, yes. Because you are going off the beaten track, you will be seeing life as lived by Ticos throughout this trip.Between guides, hosts and our top tips for where to go and what to eat, you should leave Costa Rica with a proper sense of the people.
What might I not have thought of?


There's a general and infectious sense of joie de vivre, Pura Vida, in Costa Rica.

Too many holidays to Costa Rica focus entirely on the wildlife with a bit of beach and activity thrown in. That's totally unfair to the people who live here and give it all colour - and who take such pride in their environment. It's not always obvious given the ramshackle appearance of many towns and villages but the environmental education and messaging here is remarkable and people are generally very proud of the lead their country takes in matters ecological.

But really, it's the day to day people watching that too many people miss. Lunch at a roadside 'soda' is an opportunity to see all of society eating side by side, doctors to farm labourers. Eating ceviche whilst watching the fishermen haul in their catch. Tucking into a huge plate of plantains, rice and beans as a pickup truck with a huge speaker strapped in the back goes up and down the street, blaring out the latest special offer at 'MEESTER CHICKEN!!!'

It's a fun, and funny, place.
What is the payment process and is my money completely safe?


We take a 15% deposit to secure your holiday, with the remainder due eight weeks before your departure.

Your money is 100% protected through our ATOL licence if your trip includes a flight booked through us, or through our ABTOT bond if it does not. Either way, this protection provides a cast-iron financial guarantee and helps you book with complete peace of mind. Because the contract between us exists here in the UK, you get this protection regardless of where you live.

As always, our covid-19 policies ensure you have complete flexibility, just in case. Throughout the pandemic we have frequently been praised by Which? as a tour operator to trust, so you're in good hands. Your safety is always our top priority and we want you to be able to fully look forward to and enjoy your holiday with peace of mind.
Can't find what you're looking for?
Travel with Pura Aventura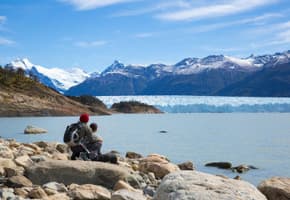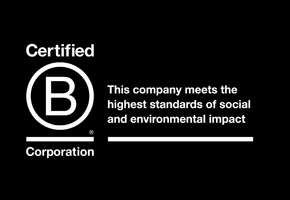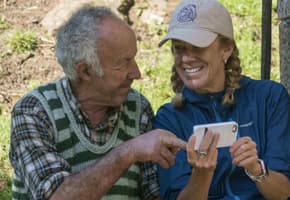 Award-winning Travel Positive