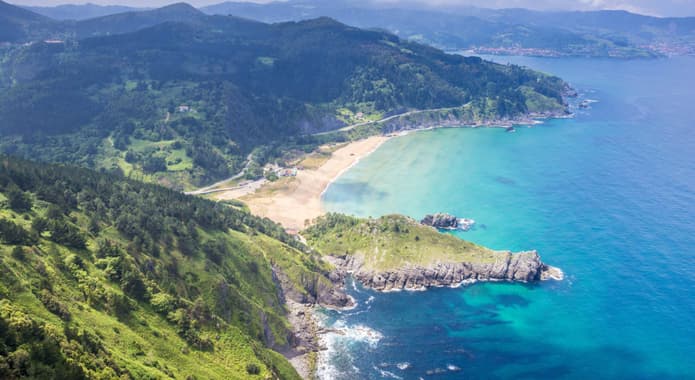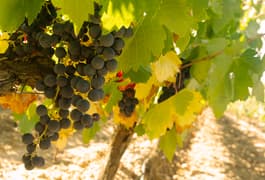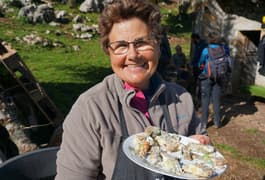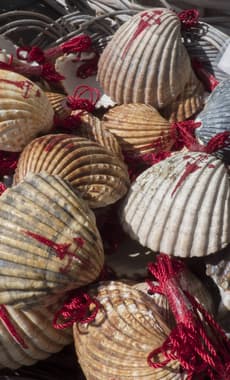 Across Northern Spain: Drive & Explore Holiday
Hikes along pilgrim paths; cheese from mountain caves; wine by sunny vines. Trace a coastal Camino course on this deliciously indulgent drive to Santiago.
All your questions answered
Helping you find the right holiday for you is important to us, so here's a few common questions about this trip to help. If there's anything you'd like to know that's not covered here, send us over a message or you can also give us a call on +44 1273 676 712 and we'd be only too pleased to help.
When is the best time to go?


This trip can start any day of the week, from mid-April into July and September through October. During these times, daytime temperatures will range between 15°-25°c. It can get cool at night up in the mountains.

April can be beautiful but we may need to adapt some of the higher walks if there is snow on the high ground. May and June are beautifully green, the weather very good in the main and the water levels in the rivers at their best. In October and early November, the autumnal colours are a true sight to behold in the forests of the Pyrenees.

When is peak season?


Peak season is from mid July to end of August but we do not generally offer this trip during that period as the area is busier with summer holiday makers from Spain, and it is too hot for most.
How far ahead should I book?


If you have a limited travel window and specific dates we suggest you book around nine months ahead. If you are flexible with dates, then three – four months ahead should be fine.
How much carbon is produced on this trip and how is it mitigated?


Total carbon generated on this trip: 475kg per person
Carbon mitigated by us: 760kg per person

As Yvon Chouinard, of Patagonia, Inc. rightly declared: "To do good, you actually have to do something."

Therefore, for every kilometre travelled by road, air and sea on your Pura Aventura holiday, we carbon balance it by a mile - i.e. by 160% of your trip's carbon, from your front door and back again, irrespective of whether we book your international travel or not.

This is one of the travel industry's most ambitious and innovative schemes and has recently been praised by Wanderlust, Condé Nast Traveller and The Independent.

If you prefer to travel by ferry, see below for more details on how this can cut the footprint of this trip.
Can I do this trip without flying?


Yes, this is a great option for a No Fly Holiday, taking your car with Brittany Ferries from Portsmouth or Plymouth.

This 'No Fly' option would cut the carbon footprint for this trip by around 40%.

Because you wouldn't be paying for flights, luggage or seat selection, and are taking your own car (and, therefore, do not need the hire car included in the price of this trip), the cost is comparable with flying. That includes your own sleeping cabin too.

There are regular sailings between Portsmouth and Santander/Bilbao, and between Plymouth and Santander, and we will happily advise on your options. This trip works best starting in Bilbao and ending in Santander, which is an hour closer to Santiago. The return drive is fairly long at around 5 hours, and so you may wish to break it up with a night on the coast. As always, we'll work through the options together.

Timed right, in 2021 you will spend one night aboard the ferry in each direction. As of 2022, outbound sailings from Portsmouth will take around 30 hours and require two nights on board. The pay off for this is that the new ferries will cut carbon emissions by a further 25% compared to the current boats. The return journeys are usually then just one night. There are no planned changes for the Plymouth route, so it's one night both ways. You will usually have breakfasts and dinners included.

Is this trip suitable for solo travellers?


Most of the costs of this holiday are fixed so going solo will usually mean you pay nearly the same for one person as you would for two. If you enjoy time to yourself then the experience itself will be absolutely lovely, and safe.

How active is this trip?


A major advantage of having your own car is that the walks can be adapted to your needs completely and overall you have complete control over how much or how little you do on any given day. If you don't feel like walking, you don't have to.

There are lots of opportunities for other, more adventurous activities during this holiday. The area around Garrotxa is famous for mountain biking. Ainsa (near Ordesa National Park) is well known for activities like canyoning, white water rafting, eBiking and kayaking.

Equally, if you want to be less active we can include more cultural options as well as food tours. Generally, it can be as active as you want it to be.

What type of vehicle can I expect?


The vehicle will be suitable for the destination, the distances you are expected to cover, roads, and number of people travelling. For two people travelling to Spain you can expect a medium-sized vehicle such as a VW Golf or Seat Ibiza. We can't guarantee the make and model. Speak to us if you prefer a larger vehicle.

If you need an automatic car, that's no problem, though we do need to know in advance as most are manual transmission. Cost of automatic cars tends to be higher.


Generally the hire cars include one named driver. You can add drivers locally and pay locally. Charges vary depending on the location but it is usually no more than Euro 10 per day.
What if I get lost or need some help?


Although this is an independent self-drive holiday, we are always on hand to help and advise should you need us. You will be given a local support number before you travel - we are always on hand 24/7.

How comfortable will I be?


The hotels on this trip tend towards the premium end of the scale, which is to say that they are the perfect places to rest up and relax.

Throughout you should expect small rural guesthouses, with a warm welcome, characterful and comfortable rooms and often a delicious homecooked meal made with local ingredients. Whether it's the food, the hosts or the location, there is something memorable at each, all offering a great sense of place.

Will I meet the locals?


For sure. The cultural aspect of this holiday is a very significant part of its appeal and is the reason why we are sure to include time with our local guides at key moments in the journey.

This journey crosses three distinctive historical and cultural regions of Spain: the Basque Country, the old Kingdom of Aragón and the region of Catalonia. On the way you will be thoroughly spoiled with a very high standard of food and wine.


For specific hotels we use on this trip, please ask us for full details.
Can I make changes to this trip?


Absolutely. This trip can be tailored to suit you so speak to us if you would like to include more activities or extend your stay to include other parts of Spain.
What is the payment process and is my money completely safe?


We take a 15% deposit to secure your holiday, with the remainder due eight weeks before your departure.

Your money is 100% protected through our ATOL licence if your trip includes a flight booked through us, or through our ABTOT bond if it does not. Either way, this protection provides a cast iron financial guarantee and helps you book with complete peace of mind. Because the contract between us exists here in the UK, you get this protection regardless of where you live
Can't find what you're looking for?
Travel with Pura Aventura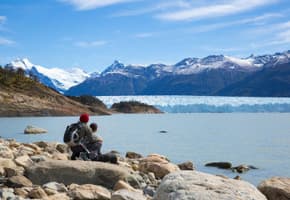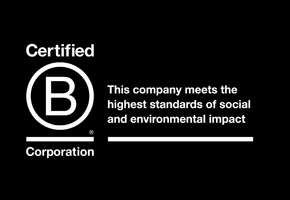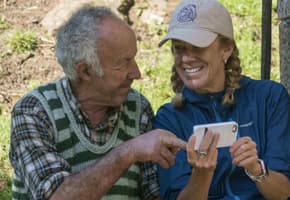 Award-winning Travel Positive